Kumokumo Souffle Pancakes Pop-Up
Pop-up Japanese joint Kumokumo is bringing its super-fluffy soufflé pancakes to Brisbane.
A moment on your lips, a lifetime on your Instagram: that's the future we foresee when Japanese soufflé pancake pop-up Kumokumo arrives in Brisbane. After already treating Perth to its wares, the dessert joint is heading to the Sunshine State to serve up super-fluffy, ridiculously photogenic stacks for ten delicious weeks this summer at South Bank.
Those thick, velvety pancakes that instantly make your stomach rumble whenever you see a photo of them (like while reading this article)? That's what's on Kumokumo's menu. It'll be slinging its various varieties from Wednesday, November 23, 2022–Sunday, January 29, 2023 on Grey Street, operating from Wednesday–Sunday weekly.
While the pancakes look decadent — flavours like black sugar boba, creme brûlée, biscoffee (yes, Biscoff and coffee cream), matcha cream, tiramisu, and whipped butter with Jarrah honey  also help — the pop-up keeps its recipe simple. In the pancakes themselves, you'll find eggs, flour, sugar and milk.
Those various ingredients are beaten, piped, grilled and flipped, of course, including with a bit of water in the pan to keep in the moisture — and that all-important fluffiness.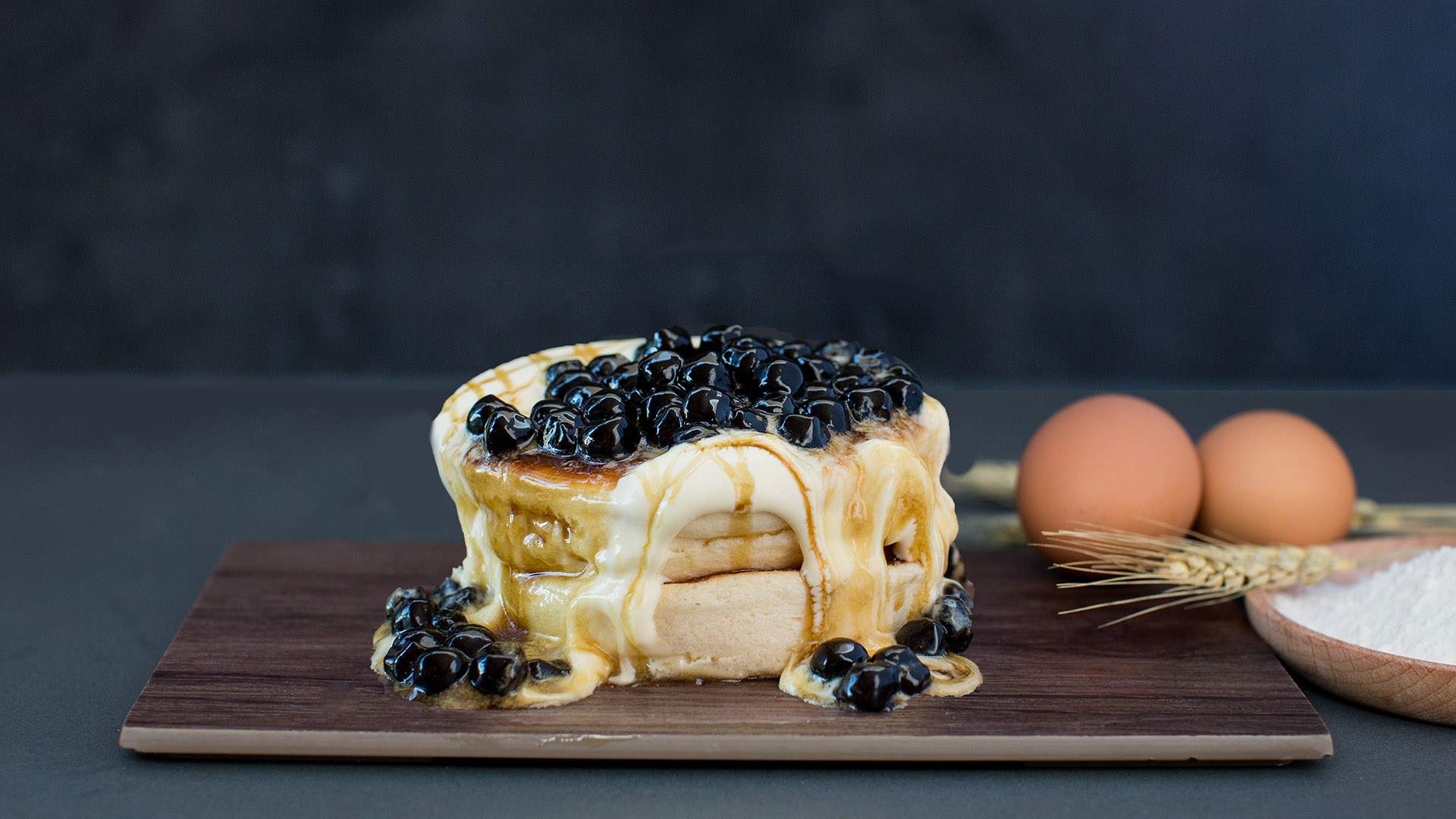 Kumokumo sources local ingredients at each of its stops, and has its cooking method down to a precise formula — to perfect the best pancake each time. And as for toppings, it varies per flavour. The black sugar boba version is self-explanatory, for instance, while the creme brûlée comes with custard and berry compote, the biscoffee also includes whipped mascarpone, and the matcha is paired with red bean paste.
The pop-up's Brisbane setup will be a walk-in-only affair, and it'll do takeaways — but Kumokumo recommends eating its pancakes within 15 minutes. Head along from 4.30–9.30pm Wednesday–Thursday, 12–10pm Friday, and 10am–10pm Saturday–Sunday.