FOOD & DRINK
Puppies and Pints — CANCELLED
East Brisbane's Semi-Pro Brewing Co. goes to the dogs.
UPDATE: MARCH 20, 2020 — Semi-Pro Brewing Co has transitioned to takeaway and delivery only at present, closing its taproom — which means that Puppies and Pints will no longer be going ahead.
To find out more about the status of COVID-19 in Australia and how to protect yourself, head to the Australian Government Department of Health's website.

Eager to add a new dog to your family? Keen to adopt a cute pooch in need? Fancy making your latest life-changing decision over a few beers? Then look no further than Puppies and Pints, which delivers exactly what it sounds like — including adorable fluffballs that you can take home afterwards.
Returning for the first time in 2020 from 10am on Sunday, April 5, the event sees Semi-Pro Brewing Co and the Animal Welfare League Queensland join forces — bringing four-legged friends to the East Brisbane watering hole, selling dog-centric merchandise as well, and letting you meet your next barking bestie.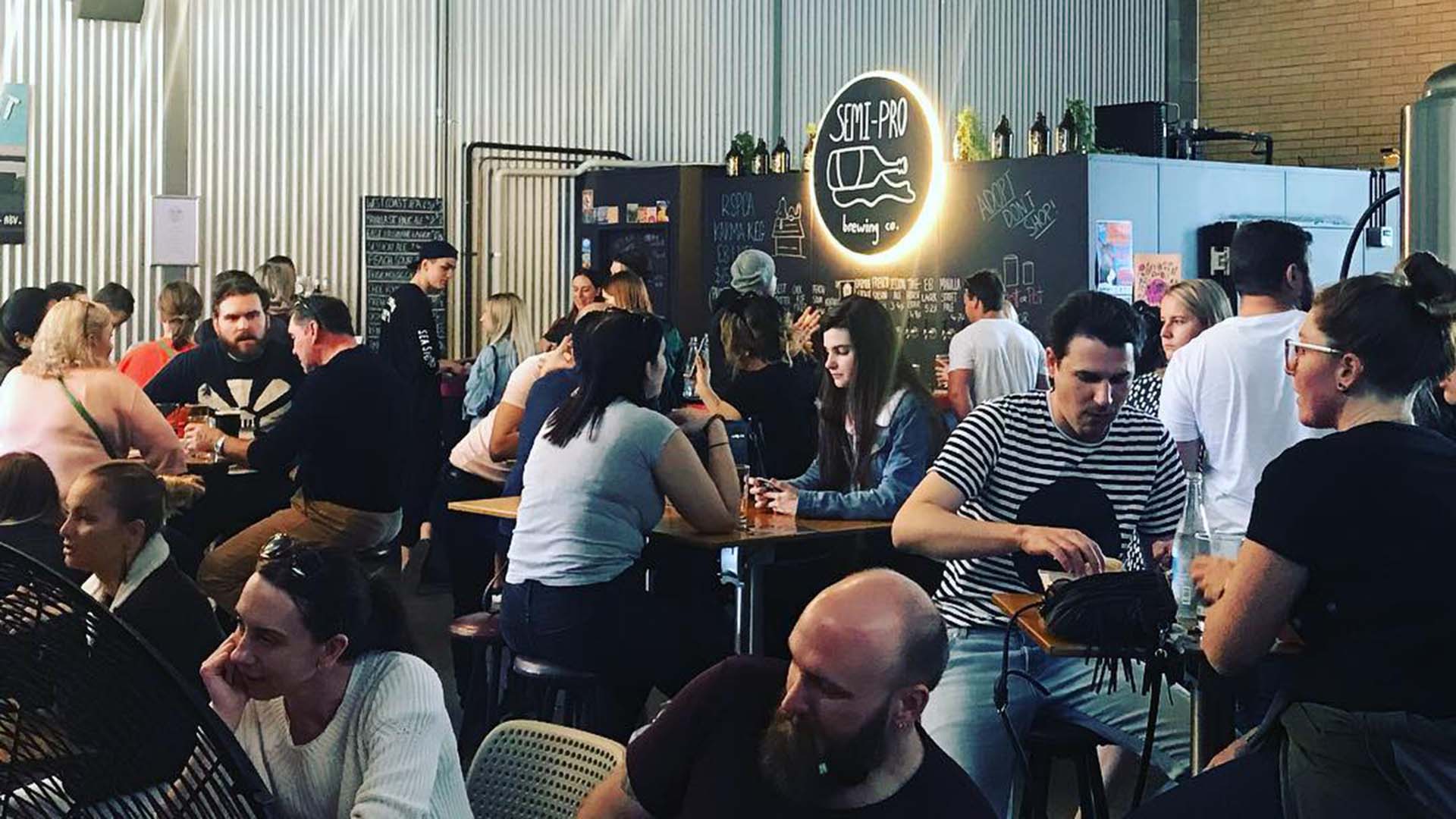 For those who want to help a good cause but can't become a new pet parent for many reasons, you can also lend a hand just by coming along, drinking and donating to the AWLQ. And if you simply have a better time when you're sipping brews and looking at gorgeous little pups, that's catered for too.
Travel & Leisure

Saturday, October 23 - Saturday, October 23

Kalbar Sunflower Farm

Food & Drink

Friday, October 15 - Tuesday, November 30

Riverbar & Kitchen
Food & Drink

Thursday, October 28 - Thursday, October 28

Will & Flow

Food & Drink

Friday, October 15 - Tuesday, November 30

Riverbar & Kitchen