TRAVEL & LEISURE
Snow Village
Head to Toombul this festive season to wander through the snow, build a snowman and make snowballs.
It doesn't snow in Brisbane. It doesn't really get all that cold in winter, either. And, it obviously doesn't even resemble cooler weather at Christmas, given that summer is always in full swing. But, as all things festive take over the city for this year, Brisbanites can still walk through snow, build a snowman and make snowballs. Your destination: a pop-up Snow Village at Toombul.
No, the weather won't be unseasonably frosty just in the northside suburb. No, we're not living in a Hollywood disaster movie. Rather, Snow4Kids is back with a new setup. The idea is simple: this merry wonderland will bring a heap of real snow to the Toombul Shopping Centre, then let anyone with a $22 ticket frolic through it — with the space first welcoming in patrons on Saturday, November 27, but open daily from 10am–5pm between Saturday, December 4–Sunday, January 9.
This is a family-friendly event. In fact, it's a family-focused activity, so if you have littlies to bring along, that'll be welcome news. If you're an adult without any kids in tow, you're still able to head along — but the organisers ask that you be mindful of the fact that you'll have plenty of pint-sized company. Also: no snowball fights, although this pop-up does boast its own snowball arcade, complete with at targets, for you to throw them (you just can't hurl them at other people).
Kids — not adults — can also take indoor snowboarding lessons for $30 each.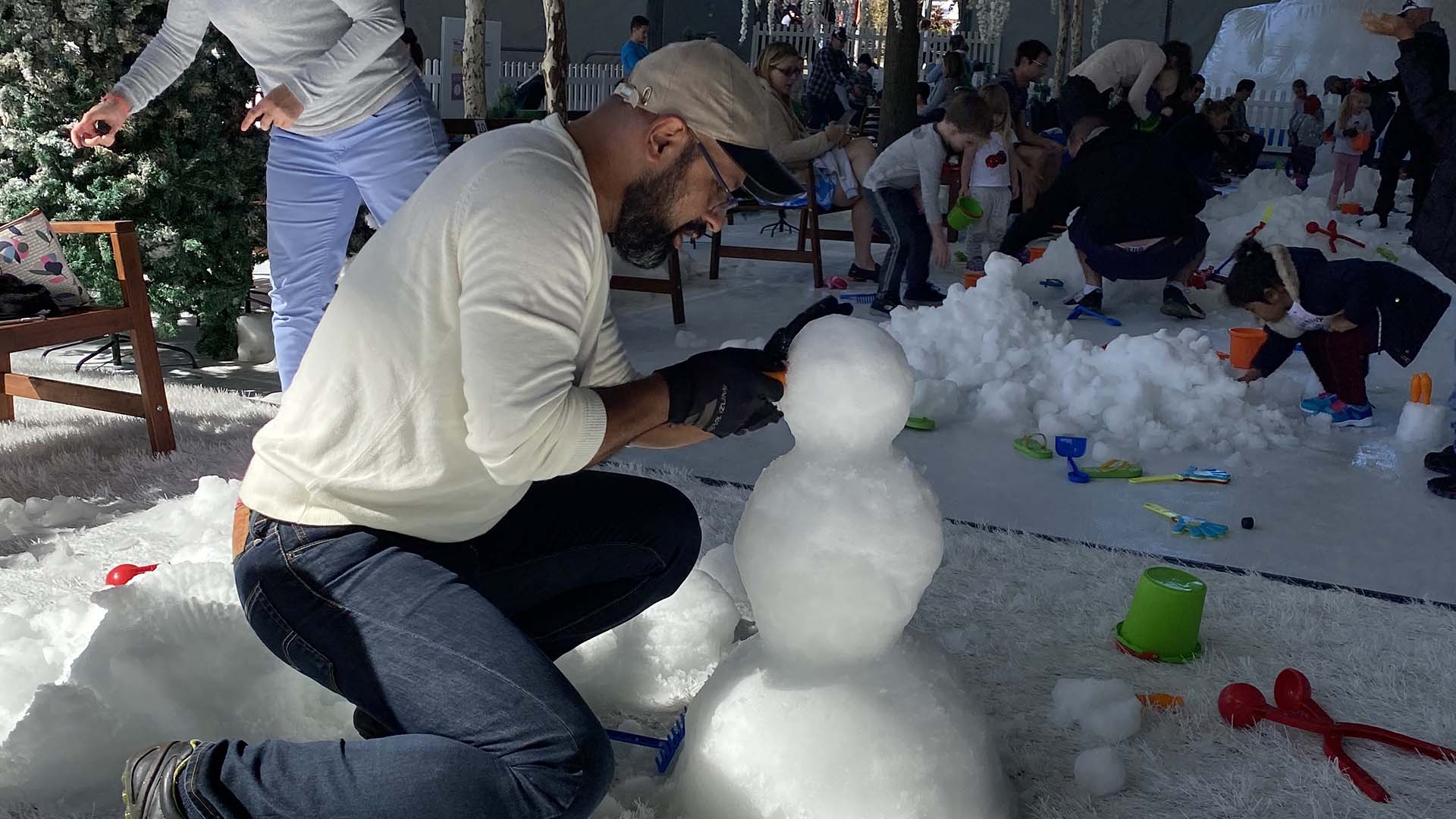 Travel & Leisure

Thursday, February 10 - Monday, February 14

Victoria Park Golf Complex

Food & Drink

Friday, January 28 - Saturday, January 29

BITE Markets

Food & Drink

Sunday, January 23 - Sunday, January 23

UPSTAIRS at Toombul

Food & Drink

Saturday, February 5 - Saturday, February 5

The Brightside

Travel & Leisure

Monday, January 10 - Tuesday, December 27

Brisbane City Botanic Gardens
Food & Drink

Monday, November 1 - Monday, February 28

The Wickham

Food & Drink

Sunday, October 31 - Monday, February 28

Friday's Riverside

Food & Drink

Wednesday, December 1 - Monday, February 28

Riverbar & Kitchen