Strawberry Sundae Kisses Beer at Stone and Wood
Sip your way through a strawberries and cream-flavoured brew inspired by the Ekka's famed sundaes.
It's that time of year again, Brisbanites — and for the first time since 2019. August is here and the Ekka is back with it, after not one but two years of pandemic-related cancellations. Also returning: those famed strawberry sundaes, as well as Stone and Wood's brew inspired by it.
For the third year running, the brewery has brought back its Ekka-inspired Strawberry Sundae Kisses beer. Yes, it's a boozy version of iconic dessert, and it tastes like strawberries and cream. Stone and Wood whip it up in the traditional Berliner Weisse style, using 60 kilograms of strawberries, with the brew also featuring lactose and vanilla,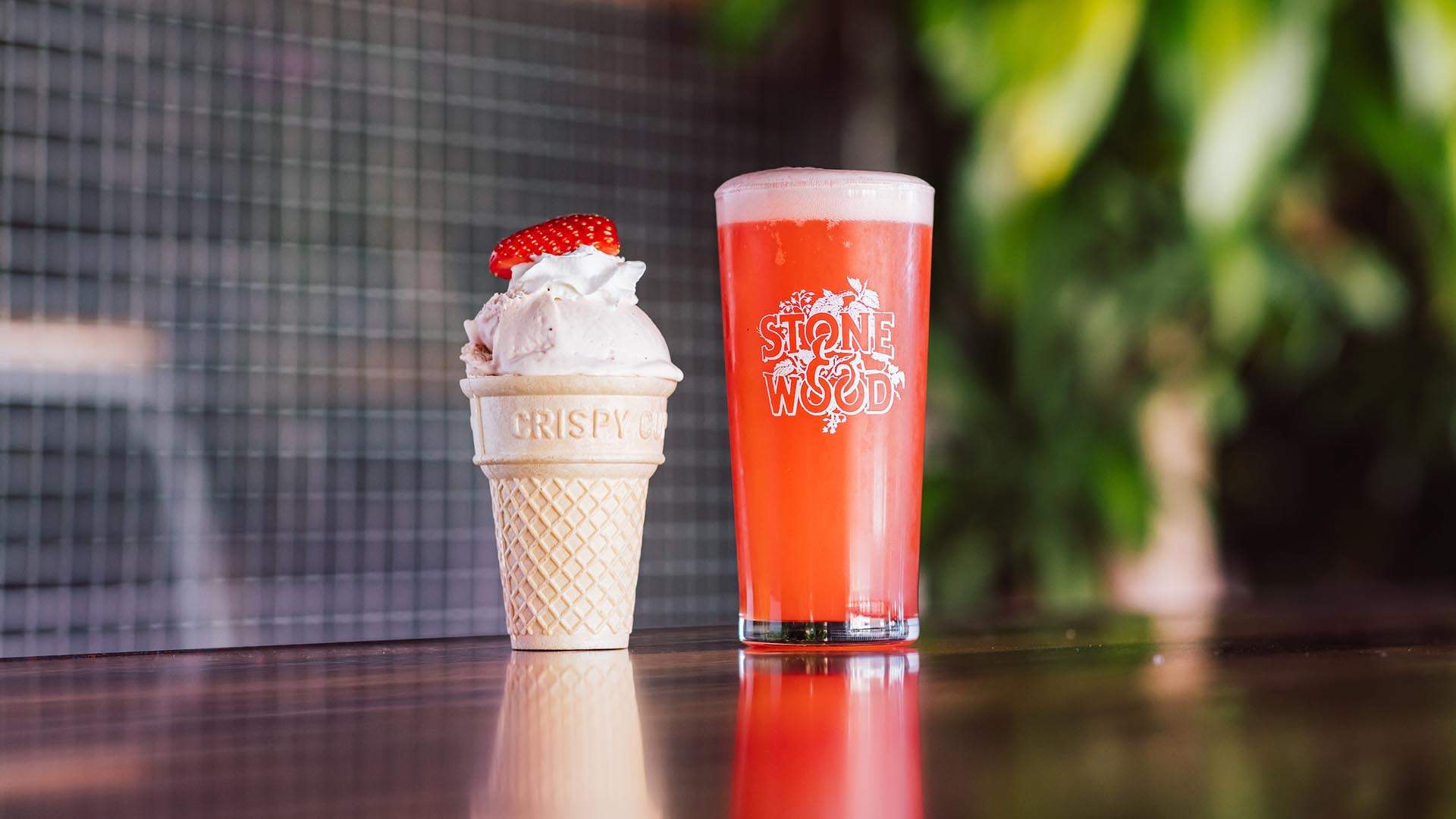 This year, the beer will be available in two places around town — at the Ekka itself for the first time, and also at Stone and Wood's Brisbane brewery in Fortitude Valley. Head to the latter, and you can get sipping early, starting from Thursday, August 4.
Originally, the brew came about as a way to help support charity The Common Good, which uses the sundaes as a fundraising effort for The Prince Charles Hospital Foundation. And, that's exactly where Stone and Wood is directing proceeds from the beer, too — so having a few pints will mean helping a great cause.
One note: 2022's batch of Strawberry Sundae Kisses is around for a good time, not a long time, and will only be available at the brewery until sold out. In past years, it has lasted just three weeks, so getting in quickly is recommended.