Summer Cinema Sessions
Brisbane's riverside CBD brewery is improving your Tuesdays with free flicks in its Barrel Hall.
Here's the exceptional thing about being a movie lover: you're never short on stuff to watch. And, because where you see something can have a big imprint on your viewing experience, you're rarely lacking great places to get your cinema fix. Brisbane's latest: the city's riverside CBD brewery.
On Tuesday nights between now and Christmas, in a series called Summer Cinema Sessions, Felons Brewing Co is turning its Barrel Hall into a cinema and showing classic flicks — for free. From 7pm, you'll get comfy on a bean bag, lock your eyes on the big screen and enjoy a movie fave, all without paying a cent.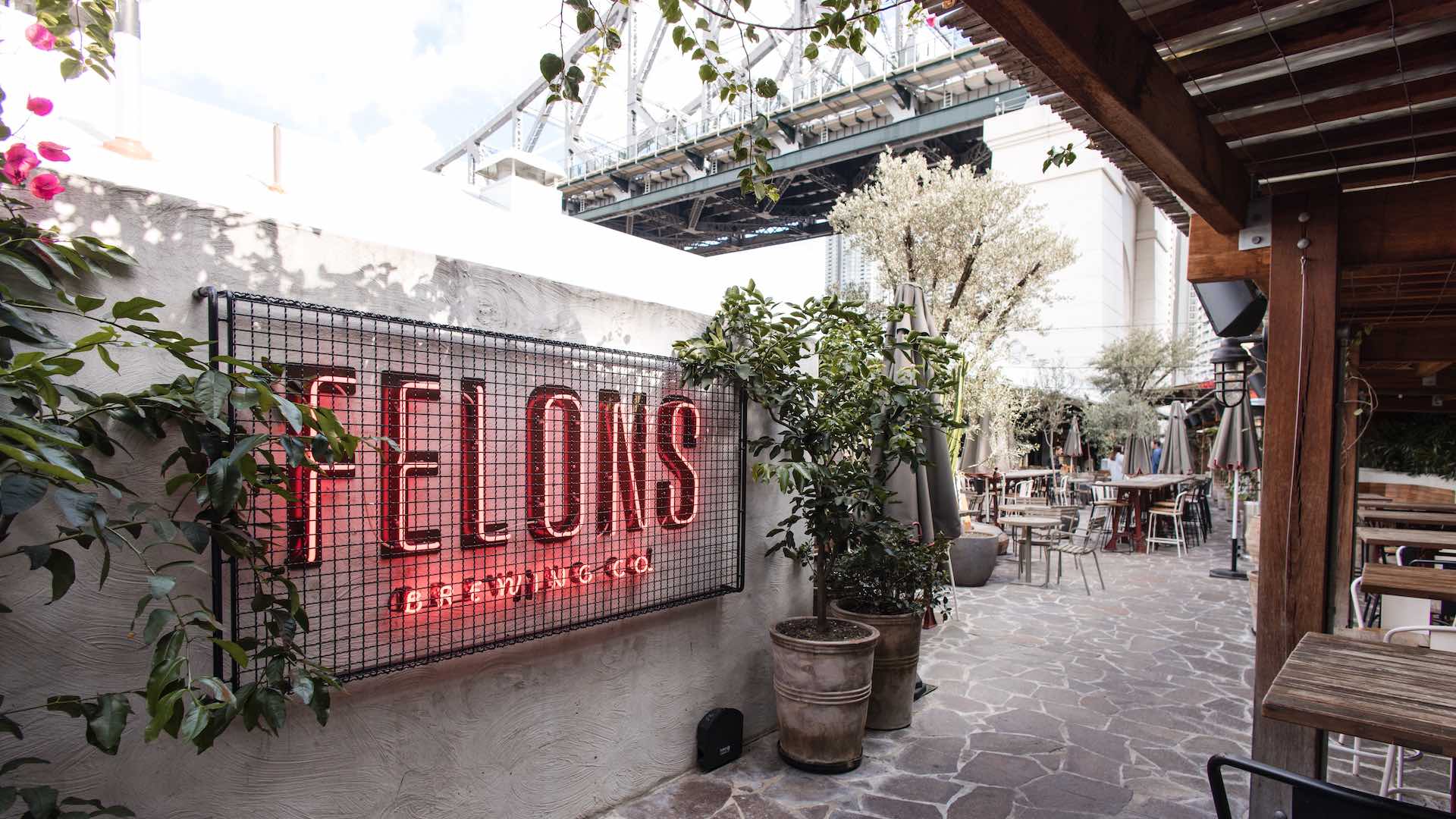 You'll also drink brews, but that part will cost you. There'll be cinema snacks on offer as well and, again, that's when you'll need your wallet.
On the agenda: Kill Bill (on November 8), The Breakfast Club (November 15), Jurassic Park (November 22), Shrek (November 29), The Grinch (December 6), Elf (December 13) and The Polar Express (December 20), so you have options in terms of genre. Those last three festive screenings — made all the more merry with beers, naturally — will definitely have you feeling jolly heading into Christmas.