ARTS & ENTERTAINMENT
Swell Sculpture Festival 2021
Currumbin Beach's annual outdoor sculpture fest returns for its 19th year.
Every day, every beach becomes an art gallery in its own way. If you've ever taken a bucket, filled it with sand, plonked it onto the shore and shaped it with your bare hands, then you've sculpted something — and you've added a tiny piece of temporary art to the shoreline, too. So, it makes sense that part of the Gold Coast would celebrate this specific art form right by the water. At this annual festival, there's more than just sandcastles on offer, though.
Now in its 19th year, Swell Sculpture Festival turns the Currumbin Beach coastline into an openair art gallery — in 2021, for ten days between Friday, September 10–Sunday, September 19. Visitors can expect to get an eyeful of stunning creations all dotted across a one-kilometre stretch of sand. Yes, by simply walking along the beach, you'll view some stellar art (and you'll also enjoy getting some grains between your toes, soaking in the sea breeze and scoping out quite the view, obviously).
This year's fest features more than 65 works, including pieces made with everything from concrete, stainless steel, copper, bronze, wood and glass to plastic, natural fibres, fibreglass, bamboo, wire, silk, stone and aluminium. And, in terms of artists, it boasts creations by a lengthy list of mid-career and emerging talents, including Atelier Sisu, Clayton Blake, Danger Dave, Greg Quinton, Jessica Harris and Shiloh Perry. Some pieces take inspiration from 1000 origami cranes, while others turn everyday household rubbish into flowers — and you can also expect to see sea dragons, windows, and musings on both the environment and the pandemic as well.
Also part of the festival, at a pop-up hub at Helensvale: Homer Homer. This isn't any old likeness of The Simpsons character, however. Rather, it's a five-metre-tall inflatable version that combines his yellow-hued face with that the Ancient Greek poet Homer, who is presumed to have written the Iliad and the Odyssey.
The 2021 fest spans fellow pop-ups at Mudgeeraba and Lower Beechmont, and at Chevron Island Park, too — and, via guided walks and just appreciating its treasures at your own pace, is all about letting its attendees engage with the pieces on display.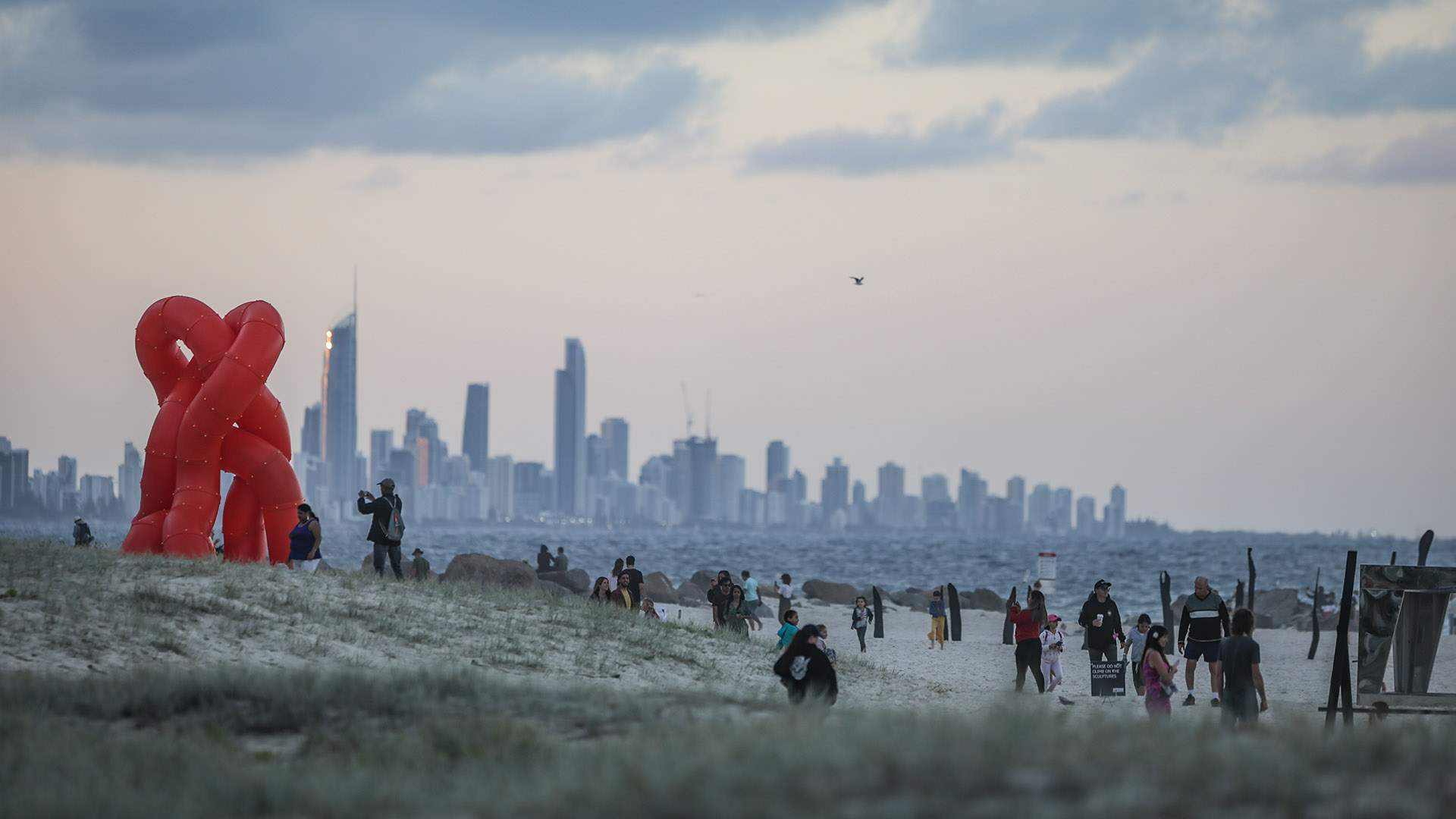 Images: PBR Images/Leximagery.
Food & Drink

Sunday, September 26 - Sunday, October 31

Fish Lane

Food & Drink

Tuesday, September 28 - Tuesday, September 28

Salt Meats Cheese Gasworks