Teneriffe Festival 2022
Celebrate this inner-city Brisbane suburb at a day-long street party filled with tunes, food, markets and booze.
When that slice of inner-city delights known as Teneriffe was officially named a suburb back in 2010, locals threw a party to celebrate. More than a decade on, the shindig is still going strong — you know it as the Teneriffe Festival.
For its 2022 outing, the event will boast another wide-ranging day of fun, aka the kind of shindig that previous attendees have come to expect. When 10am–9pm rolls around on Saturday, May 28, there'll be music, food, markets and more, all helping locals and visitors alike make the most of the bustling locale.
Leading the all-Australian bill: Ben Lee, so expect a 'Catch My Disease' singalong, and also local legends Resin Dogs. If you've lived in Brisbane long enough, you'll know that isn't really a party in this town of ours if the latter isn't on the lineup.
The music program is curated by the crew from The Triffid — they are right there in the neighbourhood — and doesn't stop with its headliners. Also hitting Teneriffe Festival's two stages: the likes of The Steele Syndicate, Will Wagner, The Predators, Great Sage and Melaleuca.
Between stints of dancing in the street — including at a jazz-fuelled, wine-pouring riverside garden — attendees will be able to sample the area's bars and restaurants, find a feast of from a food truck, hit up pop-up beer gardens, then walk around more than 100 bespoke market stalls.
Food and drink-wise, everyone from Botany, Zero Fox and Rita's Tequila Tacqueria to Siffredi's and Dalgety Public House are joining in — and more than 50,000 people have attended in previous years, so you'll also have plenty of company.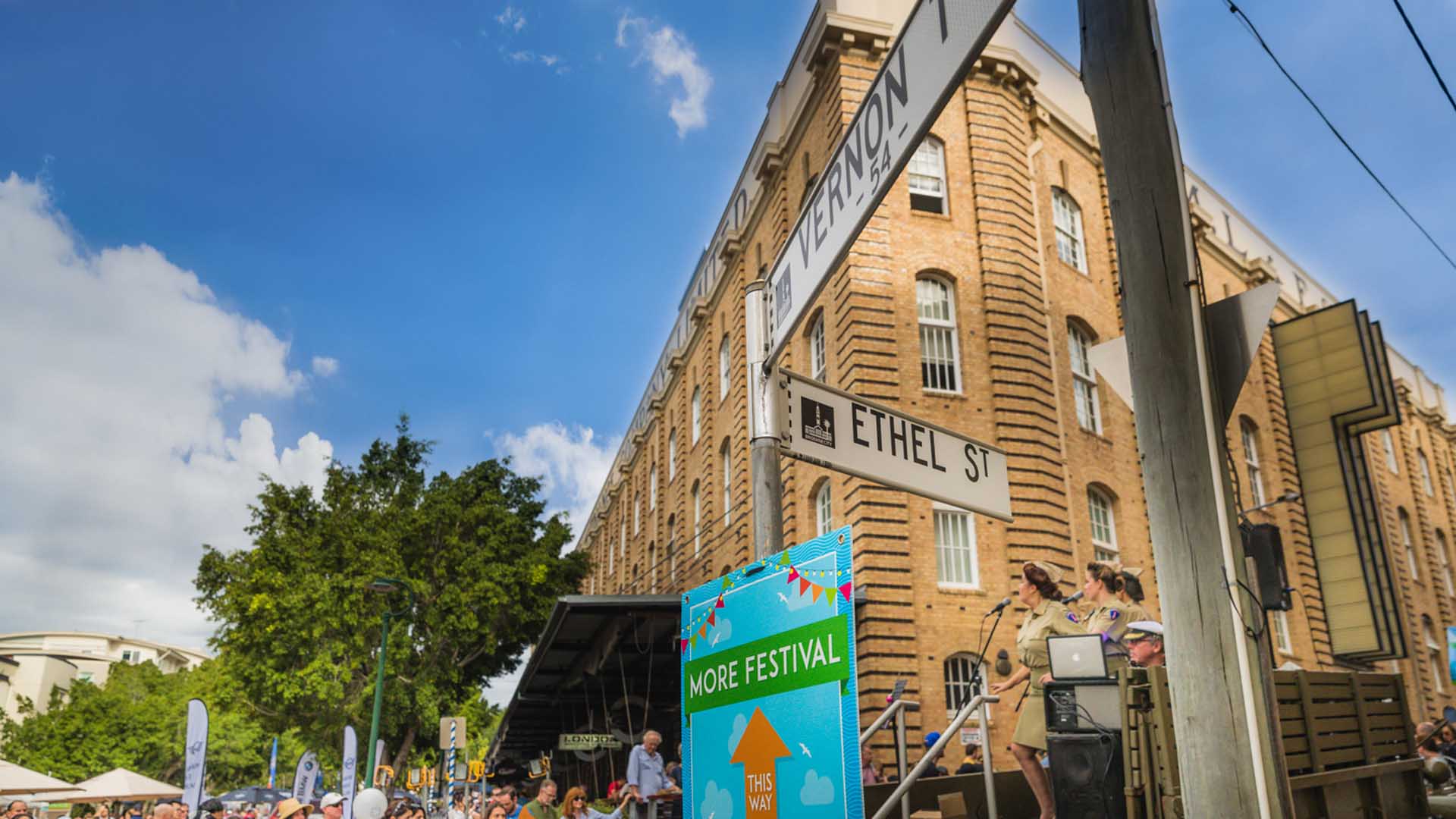 Updated May 26.