'The Room' Monthly Screenings 2023
The worst movie you'll ever see never stops selling out screenings.
The single greatest cult film this side of The Rocky Horror Picture Show is screening in Brisbane in 2023 — again. The Room never gets old. It's a feat to behold. And even if The Disaster Artist didn't take audiences behind the scenes not that long ago, and Greg Sestero didn't hit up our fair town a couple of years back, it's always worth revisiting.
Described by critics as "the Citizen Kane of bad movies", with one comparing the film to "being stabbed in the head", Tommy Wiseau's The Room is an indescribable mess of plot holes, non-sequiturs, blurry camerawork and soft-core sex scenes, topped off by some of worst performances ever put to film. So naturally, we're heartily recommending you go and see it.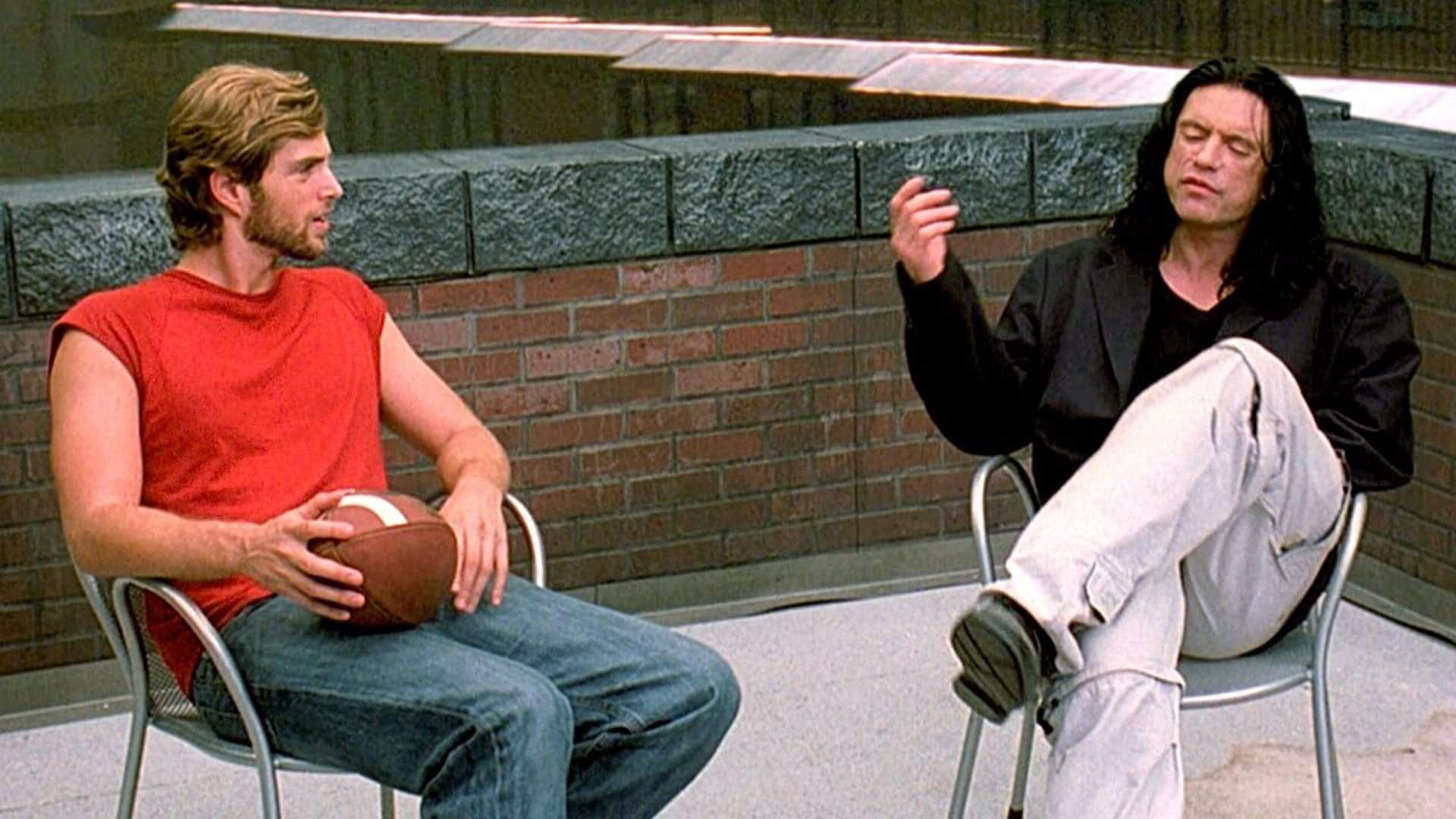 Of course, the truth is that no one really sees this movie. Rather, they experience it. Screenings of The Room are fully interactive, with audience members screaming lines of dialogue, dressing up like their favourite characters and hurling plastic spoons at the screen. This behaviour is actively encouraged by venues — although, at New Farm Cinemas's next session, you will need to bring your own cutlery with you. The cinema bar will be open ahead of the screening, something you should probably take full advantage of.
New Farm Cinema's The Room screenings say "oh hi, Mark" on the last Friday of each month, kicking off for 2023 at 9pm on Friday, January 27.
From there, make a date with the same venue on February 24, March 31, April 28, May 26, June 30, July 28, August 25, September 29, October 27, November 24 and December 29.