Tides of Brisbane Boat Tour 2022–23
Hit the water from the City Botanic Gardens to spend two hours floating past historic landmarks.
Every Brisbanite has caught a CityCat at some point. Since picnic boats started motoring up and down the river, you might've eaten lunch while sailing through the city with your mates, too. And, you could've also pedalled a floating bike along the waterway — because, when it comes to making the most of this River City, there's no shortage of options.
The next way to cruise down the Brown Snake comes courtesy of Museum of Brisbane, with the CBD venue launching its own boat tours in late 2021. Those two-hour trips are back for a 2022–23 season, sending you floating past historic landmarks on select Wednesdays and Sundays from Wednesday, November 2 through to Wednesday, May 24 — for $85 per person.
Obviously, you won't be hopping onboard at the Museum of Brisbane usual address. Instead, you'll mosey down to the City Botanic Gardens.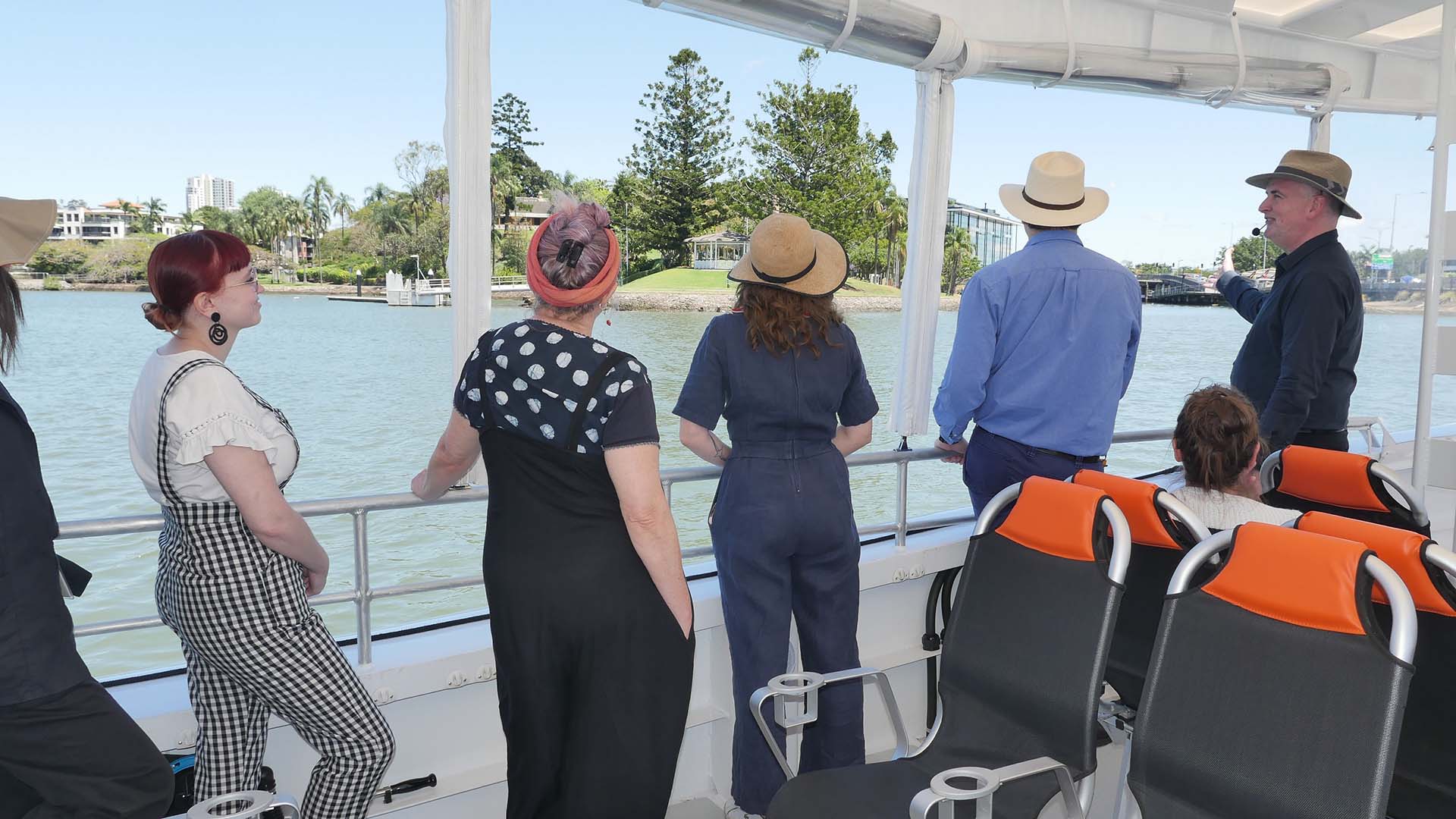 From there, the Tides of Brisbane boat tours will deep into Brissie history — verbally, not literally, of course. So, you'll hear about important sites, convict-built structures and more, all while soaking in quite the view. The latter is one of the reasons that new ways to hop on the river keep popping up, after all.
When it initially launched, this trip because is Museum of Brisbane's first-ever boat tour, following its popular walking options — such as a new public art tour that also started back in 2021.