Toowoomba Carnival of Flowers 2022
Toowoomba will kick off spring in the most fitting way possible: with a month-long splash of blossoming florals.
Every year when spring hits, Toowoomba becomes the brightest place in southeast Queensland. Blooms blossom, greenery sprouts and flora reaches towards the sun — that's right, it's Carnival of Flowers time.
For 2022, mark all of September in your diary and get ready for a colourful month-long floral fiesta. The event previously only ran for ten days, but in 2021, it stuck around for an entire month — and it's doing the same in 2022.
From Thursday, September 1–Friday, September 30, a trip west should be on your agenda, with Carnival of Flowers set to bloom for its 73rd year. As always, its 2022 program will take over a variety of Toowoomba locations — including Laurel Bank Park and the Botanic Gardens of Queens Park — to showcase all of the gorgeous florets, growths and gardens around town.
The big attraction: more than 190,000 blossoming bulbs. No, this huge (and free) carnival won't be short on natural splendour. Attendees can also expect everything from park tours to food festivals — amid the kaleidoscopic arrays of tulips, petunias and poppies, of course.
Food trucks slinging bites to eat, a food trail showcasing local eateries and a ferris wheel with a blooming great view are also on the bill, as are a series of talks in local pubs, a dog-friendly program so that your pooch can get in on the action, both guided and non-guided walking tours, pinot and painting sessions, a big food and wine festival, a cinema under the stars and a floral parade. And, yes, the illuminated night garden will return as well.
Basically, there's no bad time to visit — and you might want to make the trek more than once. Indeed, when it comes to scenic spring sights, there's no prettier place to be. And, given it takes less than two hours to head up the mountain from Brisbane, it's perfect for a weekend day trip. Make a playlist, take a picnic and there's your Saturday or Sunday sorted.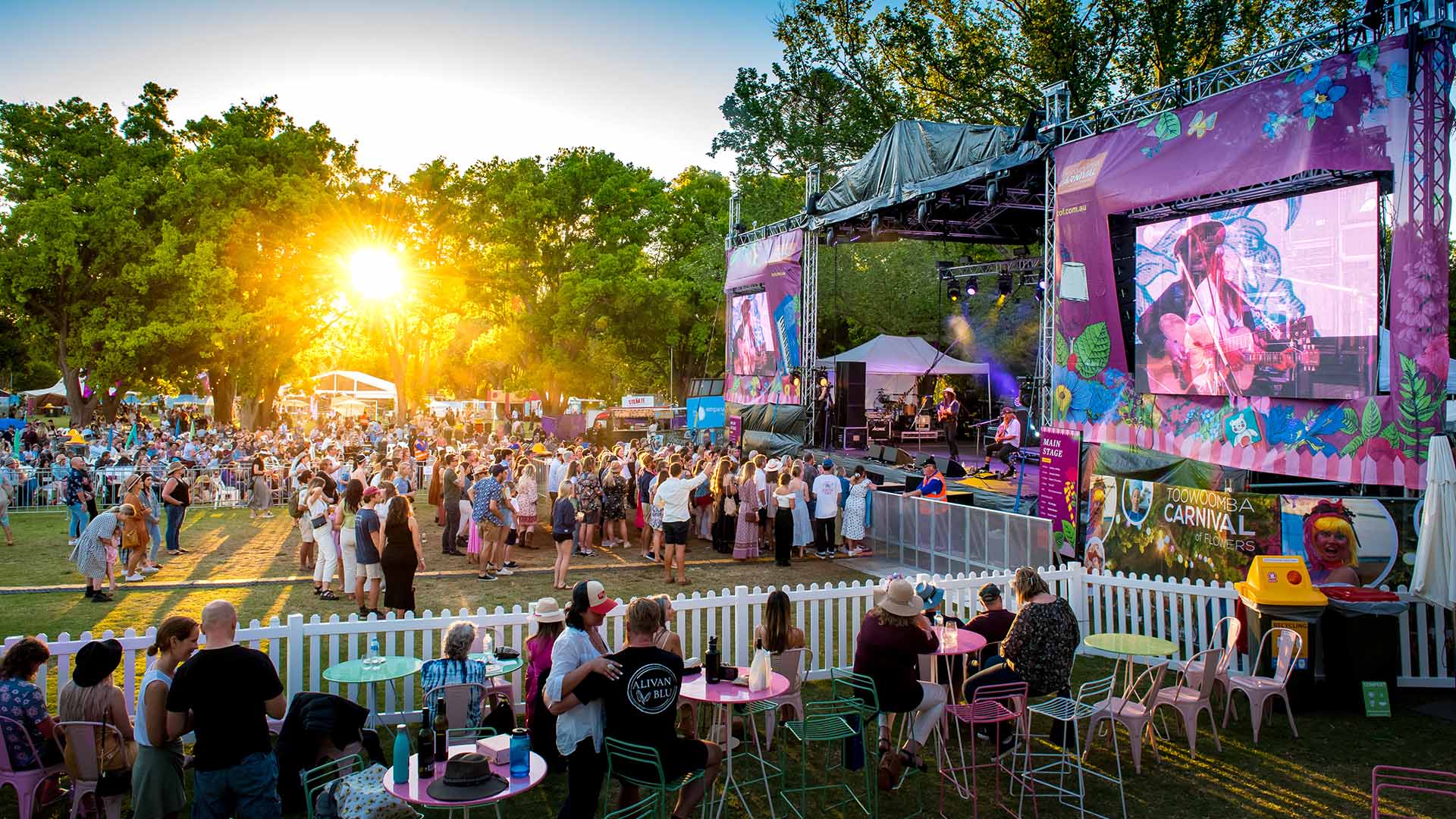 Updated May 9, 2022.