Vegan Mondays 2022
Brisbane's huge riverside brewery serves up two-for-one vegan and vegetarian meals every week.
No one likes Mondays; however, everyone loves a bargain. Combine the two — and throw in vegan and vegetarian eats as well — and you have BrewDog's regular special.
On Vegan Mondays, anyone who's keen to tuck into the riverside brewery's meat-free menu will score two dishes for the price of one. Yes, that's just the kind of news both your stomach and your wallet need to start off the week — and it happens all day every single Monday.
Four types of burgers are on offer, so you can pick between two made with chicken-style patties ($22.95) — including a vegan parmigiana option — plus a Korean fried cauliflower burger ($22.95) and a beef variety ($22.95). They all come served on a beetroot brioche bun, and you can opt for sweet potato fries and a range of vegan sauces.
Other choices include three types of pizza ($21.95–24.95), cauliflower wings ($10.95–32.95), black bean tacos ($21.95), a Thai noodle salad ($21.95) and a veggie sharing stack ($31.95).
You'll pay extra for your brews, of course — but the waterside view that comes with them won't cost a thing.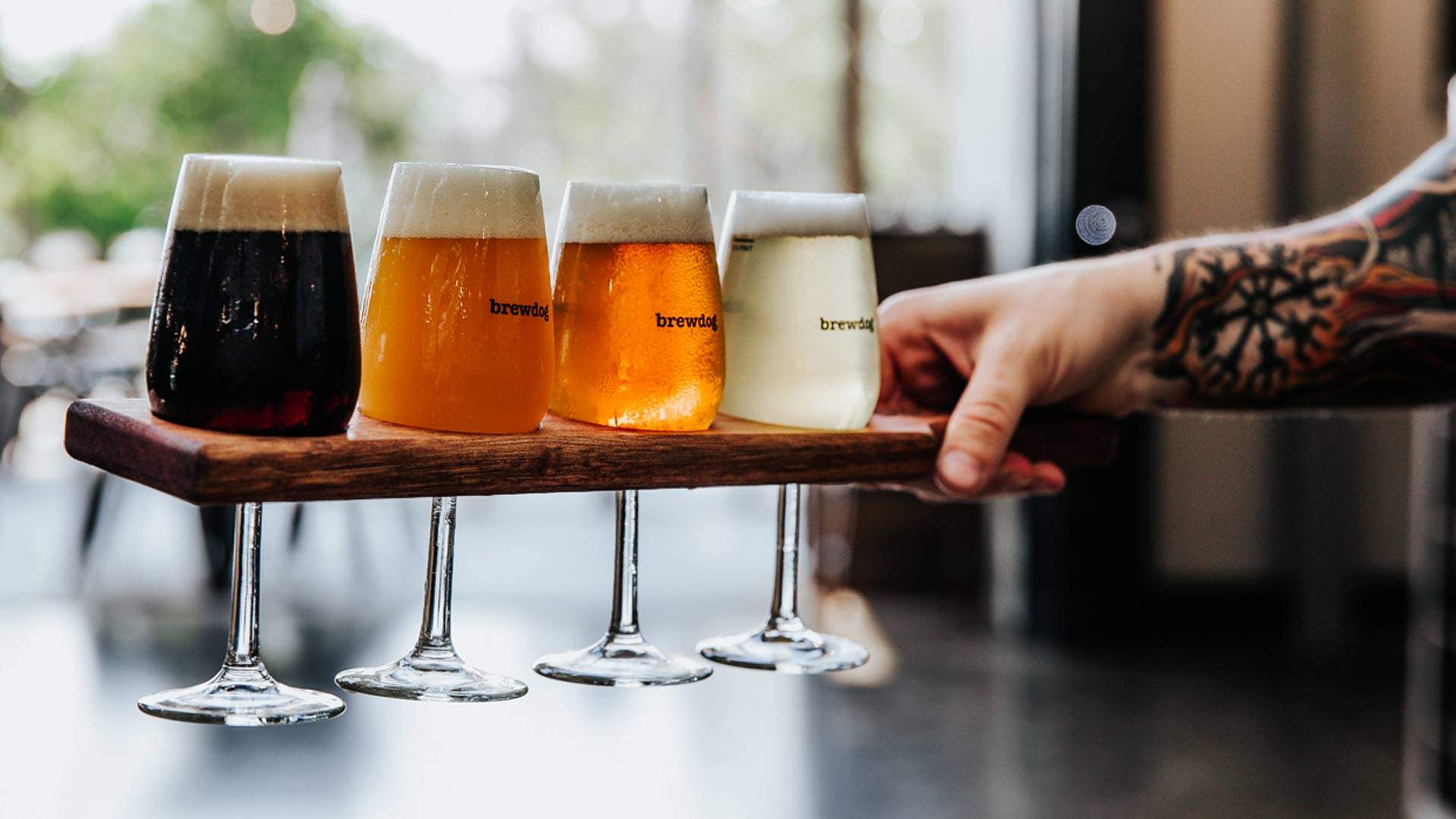 Images: Pandora Photography.