TRAVEL & LEISURE
Victoria Park Candyland Putt Putt
Because you can tap, tap, tap your way around a themed mini golf course at Easter, too.
For the past two Christmases, the Victoria Park Putt Putt Course has given itself a festive revamp. 'Tis the season to tap, tap, tap your way past reindeer, obviously. In 2021, however, the venue is celebrating another occasion for the first time — because who doesn't want to get into the Easter spirit by hitting a few balls around a candy-themed course?
From Friday, March 19–Sunday, April 18, the site will become home to a mini golf Candyland setup. So, you'll be putting around greens with names like 'Fairy Floss Fairway', 'Easter Eggstravaganza', 'Sugar Hit' and 'Bunny's Burrow'. Yes, we're expecting rabbits to feature heavily — plus giant ice creams, Easter eggs, lollipops and other sweet treats.
Bookings are essential, with the course open from 6am–10pm daily. Fancy a few holes before work? Want to add some fun to your lunch break? Need something to look forward to come quitting time? They're all options.
It's a family-friendly affair, so you'll likely have plenty of company. Tickets cost $22 per adult.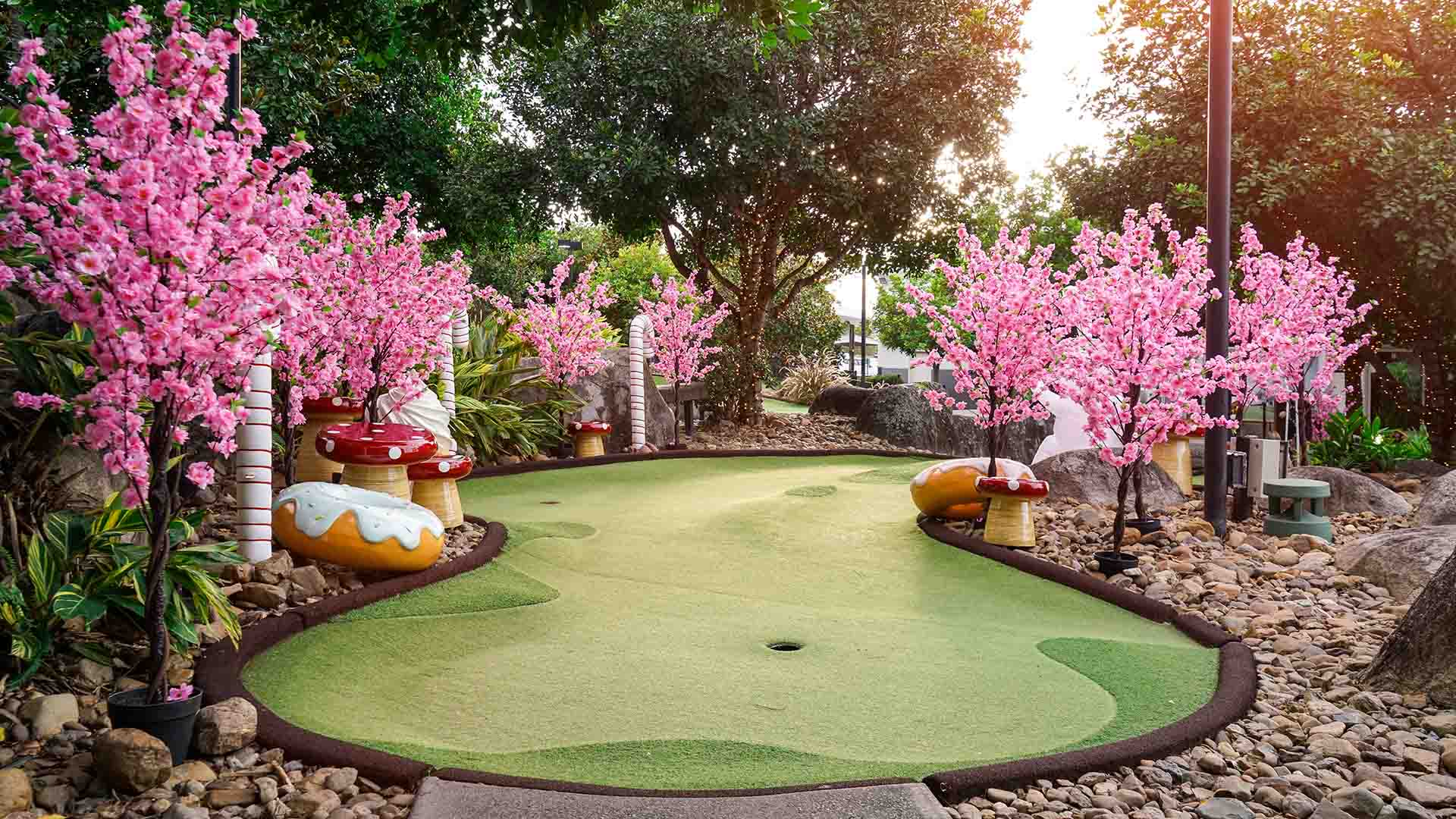 Travel & Leisure

Saturday, February 20 - Saturday, February 20

Bakery, Winn and California Lanes
Food & Drink

Monday, March 22 - Friday, April 30

Treasury Casino

Food & Drink

Wednesday, March 31 - Wednesday, June 9

Various Brisbane venues