Beyond this Northern Californian region's reputation for good food and wine, there's stunning and richly diverse scenery just waiting to be explored.
We all have a fair idea of what a holiday in wine country involves. You'll meander from cellar door to cellar door. You'll try (and probably fail) to commit facts to memory about viticulture to impress your mates later. You'll swirl, sip and swipe your credit card when you find something you really like, and punctuate the days with some decadent meals. It's an exercise in excess — and we love it.
We're not saying you'll need to take a break from all that eating and drinking — you do you — but with everything else that Sonoma County has to offer, you should give yourself time to experience the full extent of this region's beauty. Unlike the neighbouring and more well-known Napa County, Sonoma County's landscape is incredibly diverse. If you base yourself somewhere relatively central on your visit, a short drive in any direction will reveal another terrain. Alongside the rolling hills that are dotted with grapevines, there are 88 kilometres of rugged coastline, over 160 kilometres of winding rivers and thousands of acres of lush redwood forests to be explored — and countless ways to do so.
Give your tastebuds and stomach a break and spend some time hiking, paddling, cycling or soaring way above it all.
Venture deep within
Redwood Forests
A couple of images probably spring to mind when you think of California: picturesque beaches, Sunset Boulevard, the Golden Gate Bridge. A forest? Maybe not. But standing beneath the towering redwoods and admiring the sunlight streaming in through the dense canopy is, once seen, certainly an image you won't forget.
As some of the tallest and oldest trees in the world — clocking over 100 metres and a whopping 2000 years in some cases — the redwoods are a real point of pride for Californians (yes, possibly even more than In-N-Out Burger). The larger Northern California area was covered in almost 2 million hectares of them before the 19th-century logging boom depleted 95 percent of stocks. Thankfully, there survives a number of forests dotted across the region, including several within Sonoma County, and outdoor enthusiasts visit in droves to admire the magnificent giants.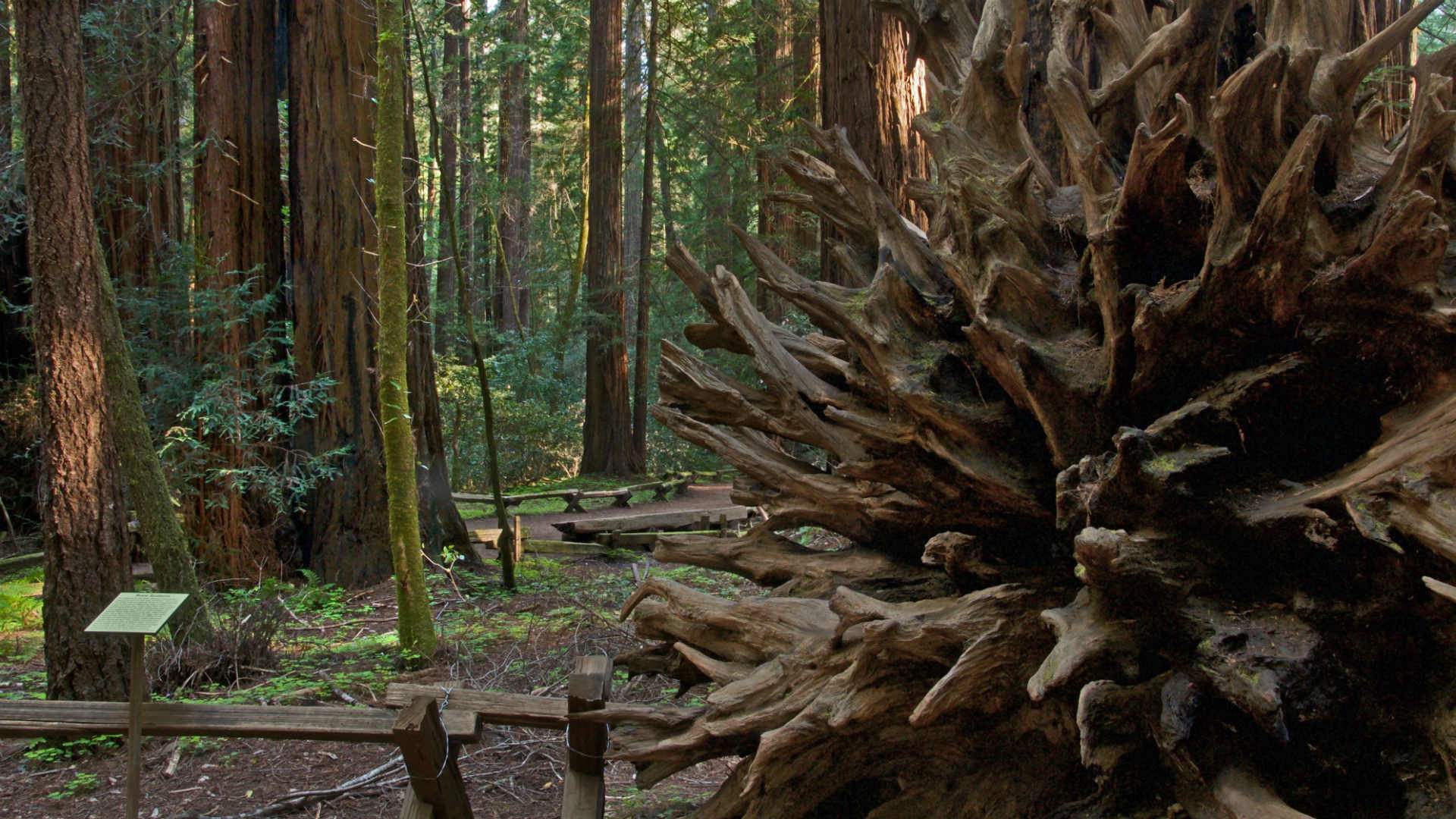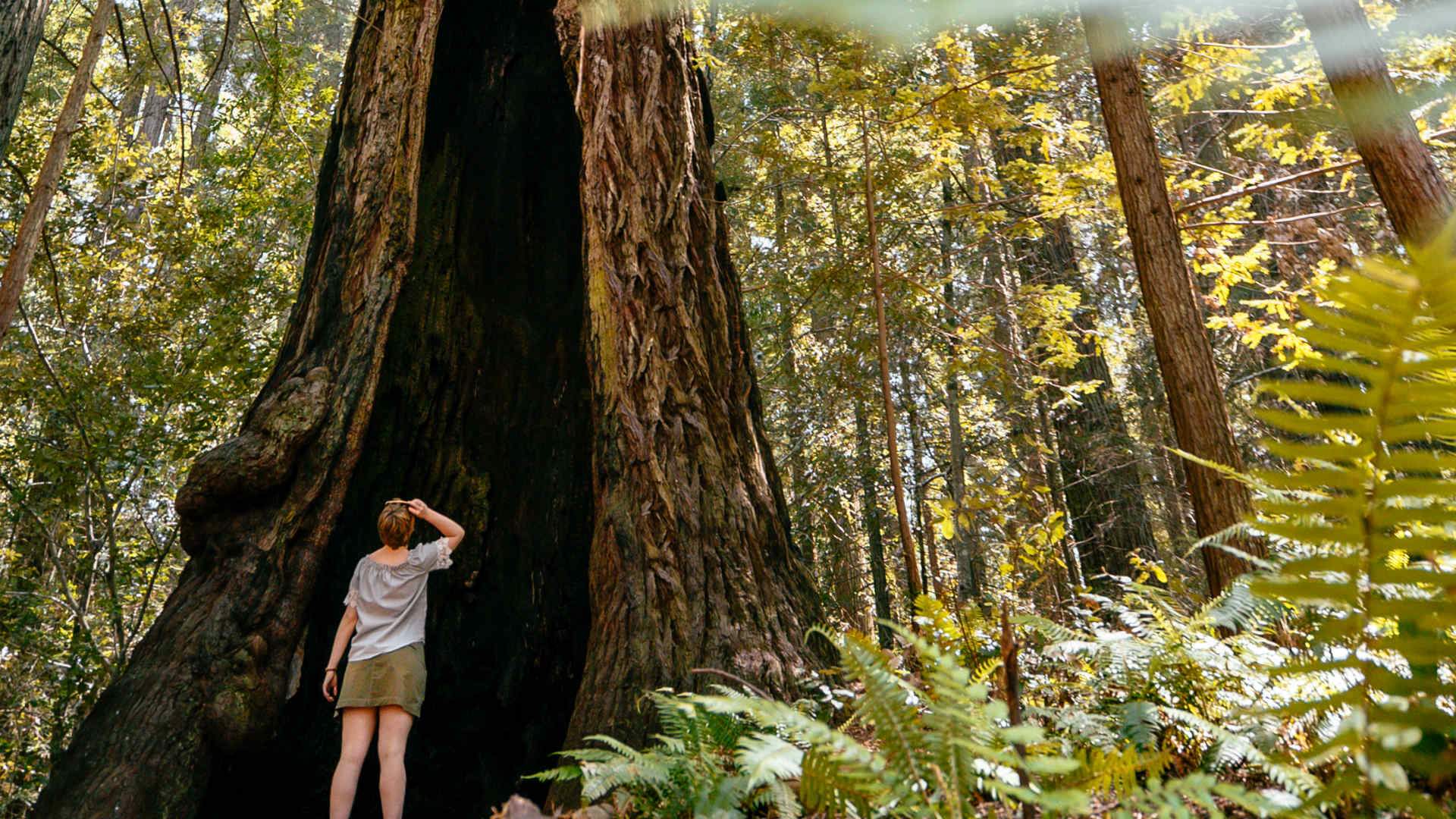 If you'd like to steer clear of the big crowds that flock to Muir Woods near San Francisco, make tracks to the much quieter Armstrong Redwood State Natural Reserve, based just outside the town of Guerneville. Here, you can see Colonel Armstrong, which is more than 1400 years old, and Parson Jones, which is 95 metres tall. For a more high-octane experience, check out one of the ziplining adventures with Sonoma Canopy Tours. Over 2.5 hours you'll traverse sky bridges and spiral staircases to zip through the forest at almost 65 kilometres per hour. You'll be soaring about 76 metres above the forest floor while taking in breathtaking panoramic views of the mighty redwoods.
Soar high above the county in a
Hot Air Balloon
Having a 5am wake up call is an unlikely must-do on an itinerary. But, here, it's for a very good reason. Up & Away Ballooning runs daily hot air balloon flights over Sonoma County that commence at sunrise and end with a champagne breakfast in a top winery. As you soar over the county, the early morning sunlight will reveal the diverse scenery and, depending on the weather and the route your pilot takes, you'll be able to catch glimpses of the Pacific Ocean, Napa Valley and maybe even San Francisco.
The experience costs $219 per person and you'll share the basket with up to 16 people — or, if you're feeling particularly splashy, you can opt for a private flight for you and your special someone for $2200.
Okay, this may be an activities guide but we're not going to completely ban you from eating and drinking. That would be cruel. Instead, we've found something that delivers all three in a neat little package. Blazing Saddles, based in the town of Sonoma, offers both affordable 24-hour bike hire (starting at just $36) and four-hour guided tours of wineries in Sonoma Valley.
For $114 per person, you'll pedal through the picturesque valley to three or four of the guide's favourite properties. Regular stops include Gundlach Bundschu, Bartholomew Park and Buena Vista Winery — the oldest commercial winery in California. After stopping at a local park for a picnic lunch, with goodies from Sonoma's Best deli, you'll have one final tasting in a winery in the town plaza. If you're planning a whistle-stop tour of the region, you can build transportation to and from San Francisco into your tour, too.
KAYAK YOUR WAY DOWN
RUSSIAN RIVER
Next up, switch the road for the river and explore Sonoma's huge Russian River via kayak with Getaway Adventures. Starting at $153 per person (price varies on group size), this 4.5-hour tour includes an easygoing 13-kilometre float down the river followed by a gourmet picnic lunch.
During summer, the river will be packed with other paddlers, and at every sandbank you pass there'll be groups sunbaking, playing games and enjoy picnics. If you miss the summer rush or visit midweek it's a decidedly different experience — the river is still and quiet so you can paddle at a leisurely pace. You'll probably have the urge to say "ah, the serenity" aloud more than once (or at least think it) — your guide may not get the reference but we bet they'll appreciate the sentiment. You may catch a glimpse of some local critters, too, including otters and herons.
If you're not afraid of a little extra arm-work, Getaway Adventures also offers kayak tours of Sonoma Coast, starting in the quaint little seaside town of Jenner.
Go whale watching in
Bodega Bay
Thanks to its varied landscape, from the mountains and forests to the rivers and beaches, Sonoma County is packed with places to see local wildlife. But you're guaranteed a good show if you head towards the coast. Alongside birds, sea otters, sea lions and elephant seals, which can be seen almost all year round, gray whales are a common sight during late-autumn and early-winter months as they partake in their migration north for the season with their calves.
The best vantage point is Ocean Outlook on Bodega Head. Plus, on weekends between January and May, volunteers from the Whale Watch Public Education Program are on site to explain migration patterns and other fun facts about the whales.
Tour the sustainable family farms in a
Retro SUV
These days, hearing the story of the produce that you're eating — where it was grown and who grew it — is commonplace when dining out. Farm-to-table eating has become ubiquitous and, as a region known as much for its agricultural legacy as its winemaking, it should come as no surprise that Sonoma County was at the forefront of this food movement.
For an up-close and personal look, join Bohemian Highway Travel Co's Healdsburg tour. On this six-hour private excursion, you'll visit sprawling properties across the area in the county's north via one of Bohemian Highway's retro Land Rover Defender 110s. These generational family-run ranches and farms are leading the way in sustainable and biodynamic practises, which you can learn all about, including gaining some tricks of the trade to apply to your own garden. You may get the chance to pick some produce yourself, too. Your tour will peak with lunch at a local restaurant to reap the tasty benefits of farm-to-table practices in action. Tours start from $165 per person for up to eight guests.
Hike along the rugged
Sonoma Coast
Northern California's coastline is something to behold. Just like Southern California, there are picturesque beaches connected by miles upon miles of winding roads atop mighty cliffs. And yet it feels completely different. It could be the fog that rolls in from the Pacific giving the area a moody and dramatic appearance. Perhaps it's because, due to heavier rainfall, the coast, while rugged, is covered in lush greenery — including, if you're there in spring, a blanket of wildflowers.
If you've hired a car, spend a day winding your way along the coast on Highway 1 and make a few stops as you go to check out the beaches, seaside towns and walking trails. Make tracks to the tiny community called The Sea Ranch — the area is privately owned but has six public access trails available along the coast.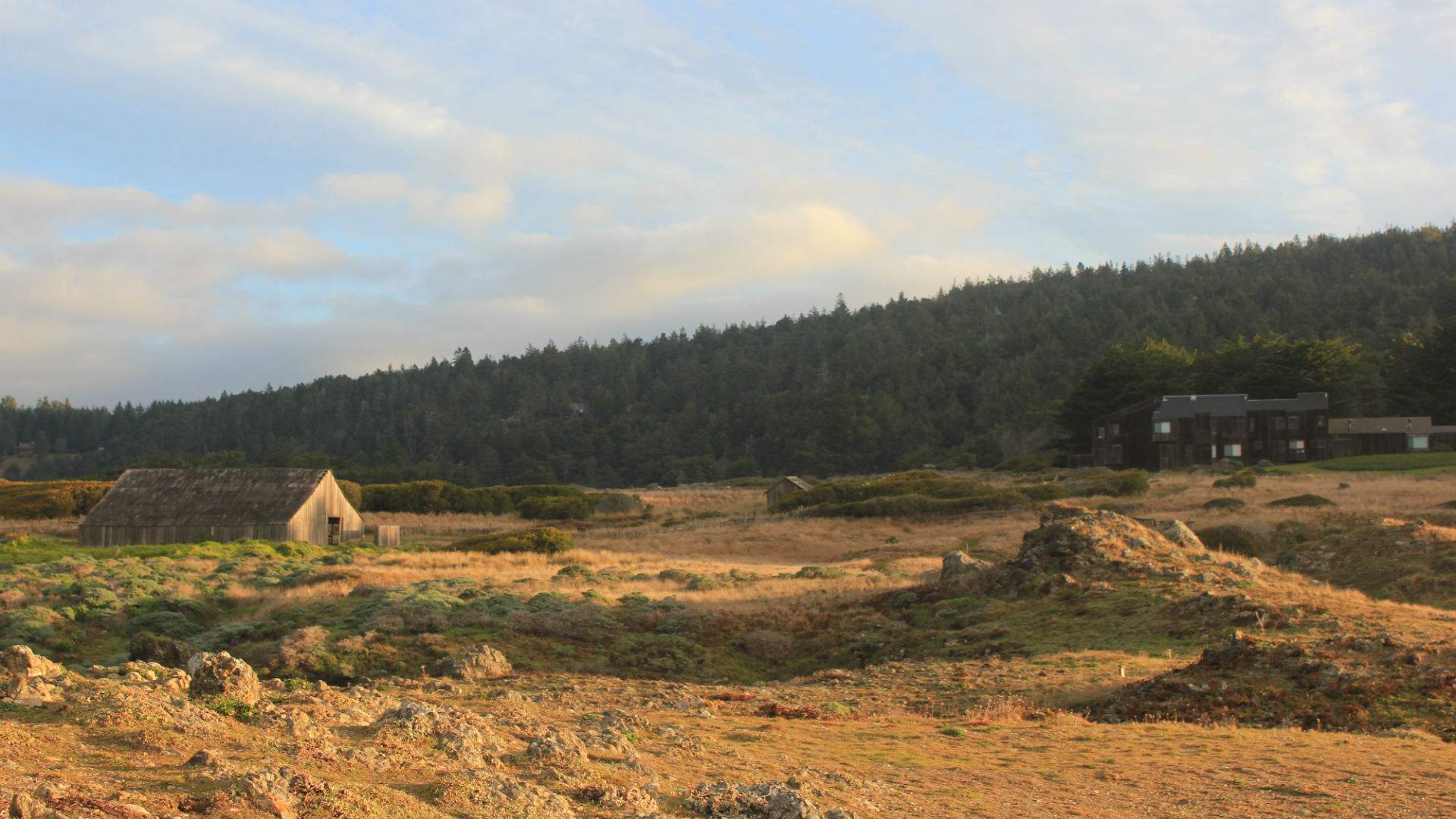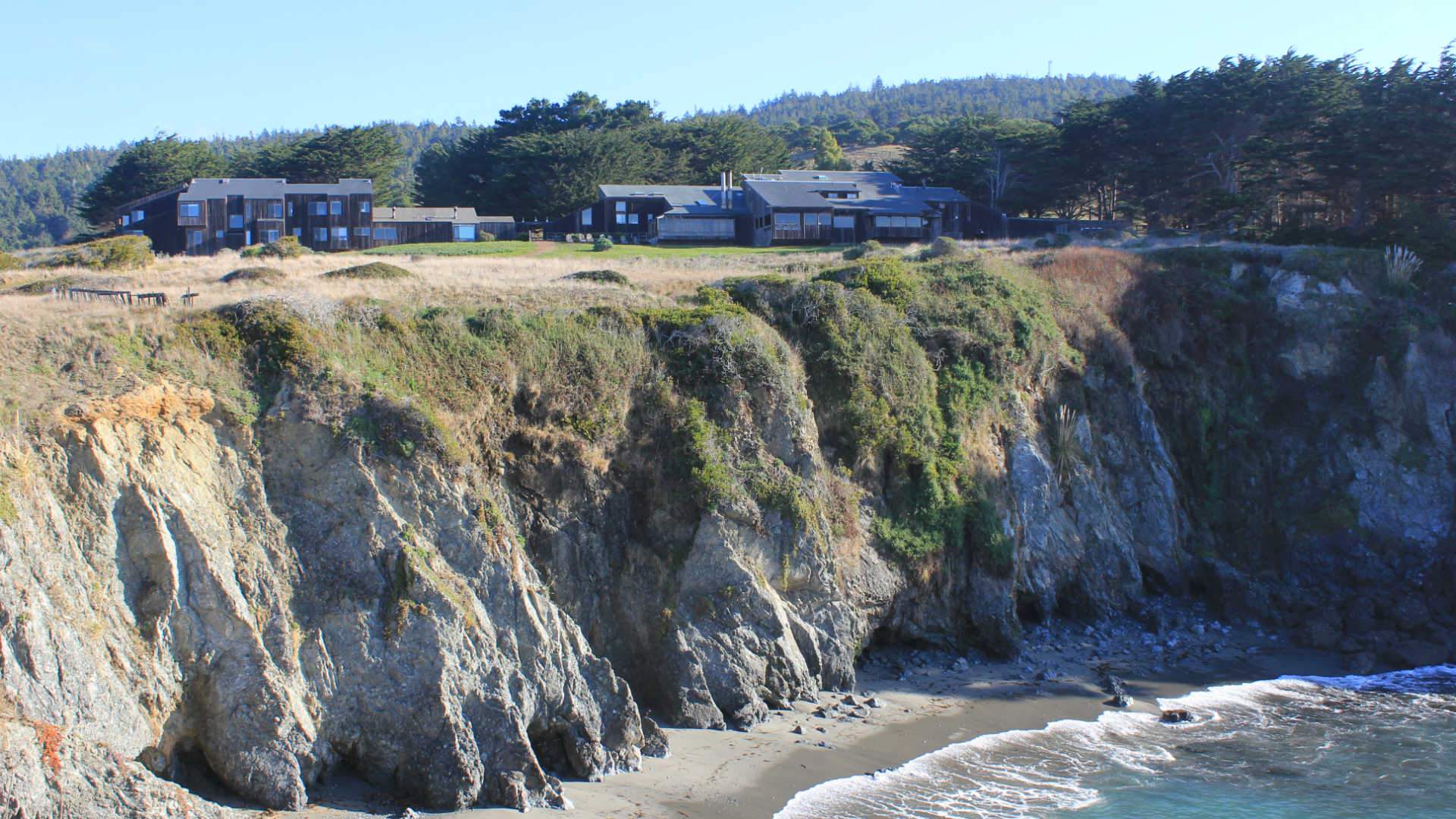 For an unusual perspective on this remote spot, join a tour with Unbeaten Path. A treat for nature and design lovers alike, this two-hour tour is hosted by Sea Ranch local Margaret Lindgren. She'll take you on an easy walk along the coast while explaining the area's unique history and geology.
With a background in architecture, Lindgren has incredible insight into The Sea Ranch's most well-known buildings and the idealistic philosophy that the community was first built on — it's still considered a landmark location for coastal development. Some of the design principles continue to govern the area to this day. From the slanted roofs and uniform colour palette of the homes to the fact that all the roads are set below ground level, every design choice is done to work with the natural surroundings and minimise the visual impact by man-made structures.
Wind down with a
Relaxing Spa Treatment
If you're feeling a little weary at this point, we don't blame you. With so many exciting ways to get amongst the great outdoors in Sonoma County, your vision of a relaxing holiday in wine country may be dissipating. Two words: spa treatment.
First up, there's the Fairmont Sonoma Mission Inn & Spa. The hotel was built on top of an ancient thermal mineral spring near the town of Sonoma. The waters are believed to have incredible healing powers and you can take a soak in one of the thermal pools, plus use the steam room and dry sauna, for a daily fee of $39 as a hotel guest or $89 for non-guests. This fee is waived if you also book in for a spa treatment from salt stone massages and facials to a Moroccan Hammam Ritual.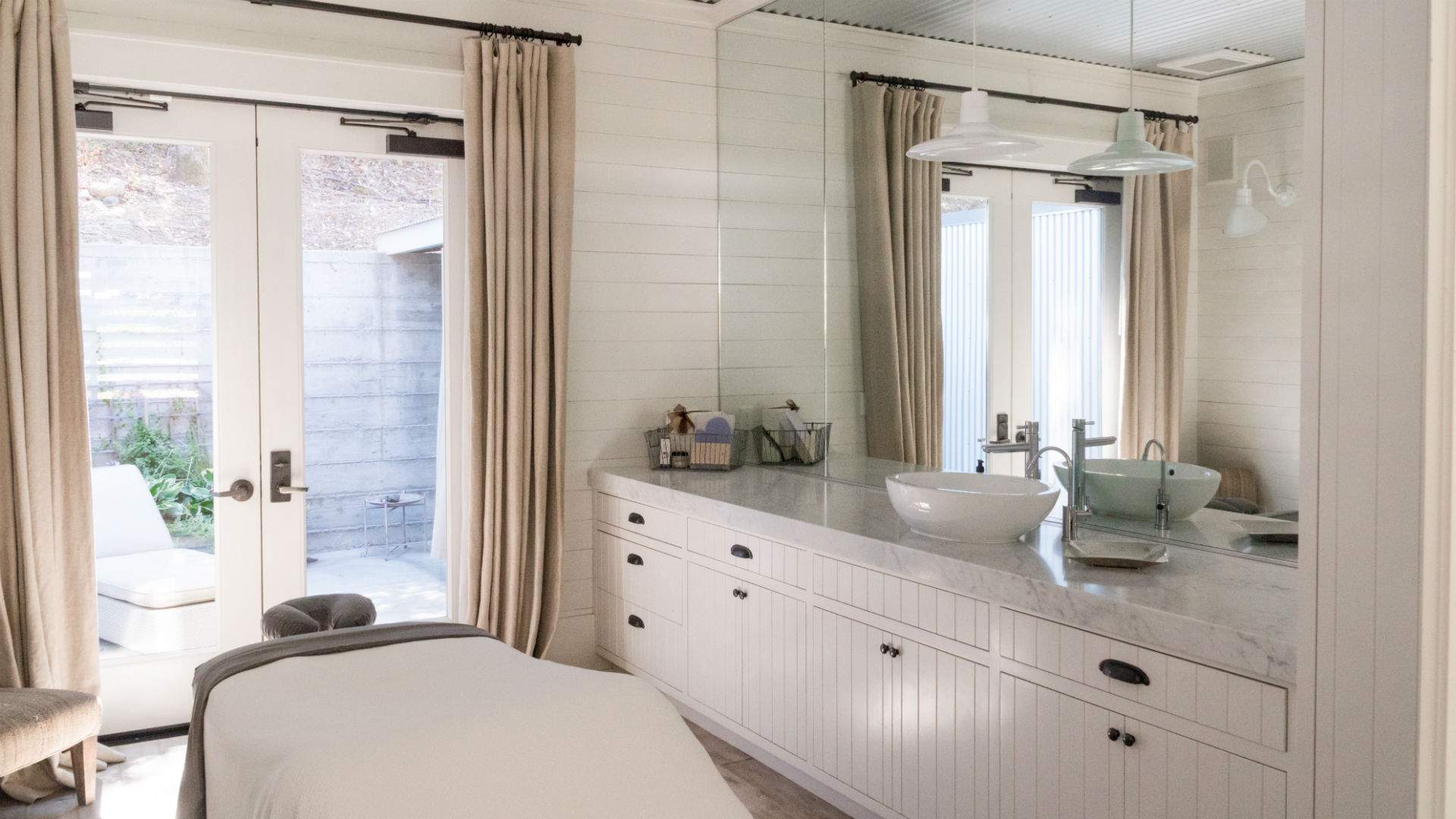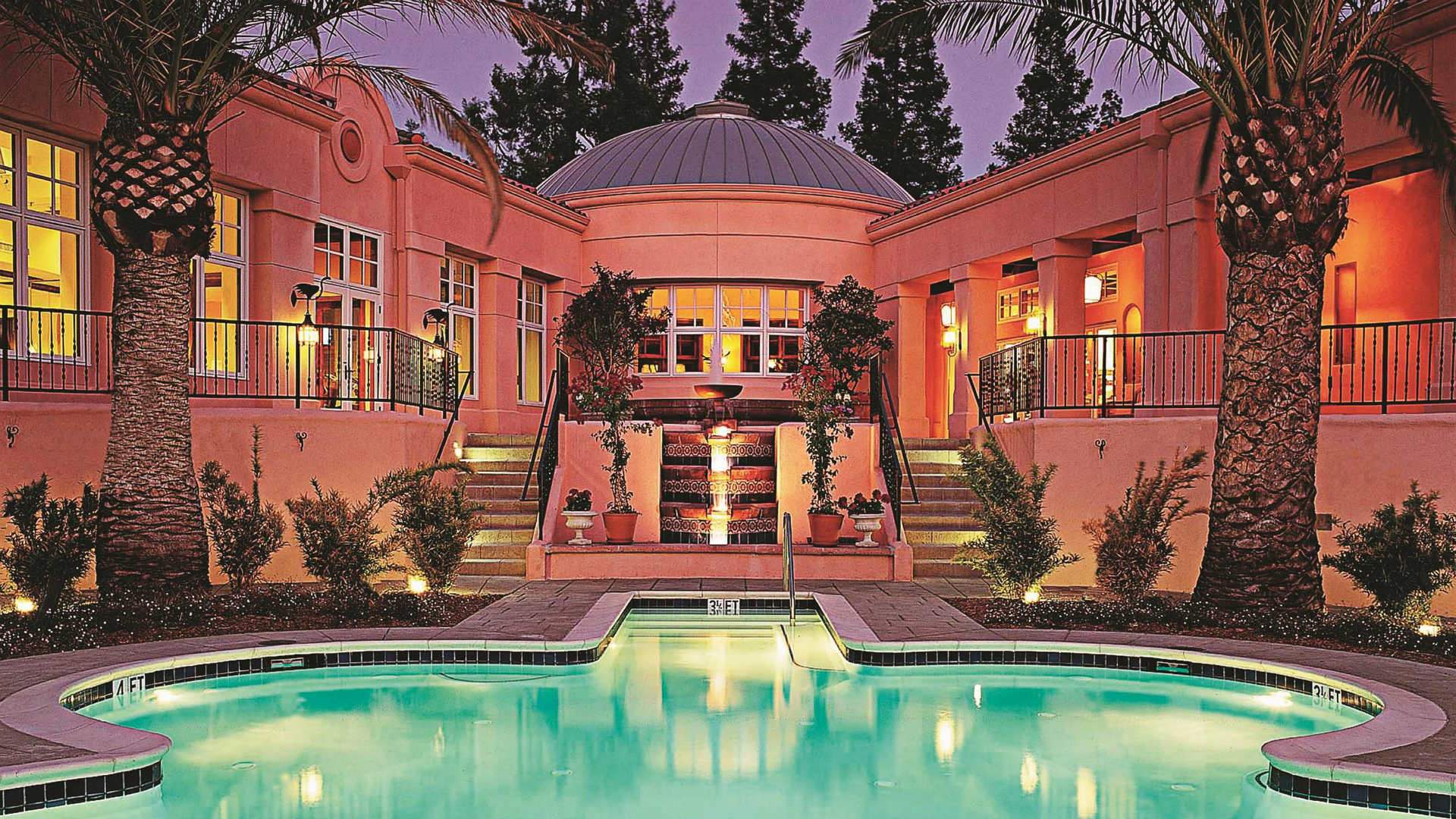 Meanwhile, at Farmhouse Inn, you'll find a spa that embraces the luxury Forestville hotel's farm-to-table (or, in this case, farm-to-face) approach. Each treatment starts with a consultation at the 'apothecary', where a custom blend of therapeutic oils will be created for your session. Plus, all of the fruits and herbs come from the hotel's kitchen garden so you could enjoy a lavender tangerine body butter massage, a CBD massage — which uses a CBD blend featuring lavender, avocado and grape seed oils — or, over the harvest season, an autumnal apple, pear and spice scrub.
Finally, there's Osmosis Day Spa Sanctuary, which is based in the tiny town of Freestone. Pop in here for the signature treatment — a cedar enzyme bath — then, since you're already treating yourself, pop across the road to the legendary Wild Flour Bread bakery for a scone.
All prices quoted are in USD. Learn more about Sonoma County, including food and drink recommendations and top places to stay here, then visit Travel Associates to book everything in.
Images: Sonoma County Tourism.