FOOD & DRINK
Beirut Bazaar Is the New Middle Eastern Eatery Pairing Shawarma and Cocktails in West Village
It's the first new spot in the West End site's new dining and retail precinct.
Since opening in October 2018, West Village has provided West End with grassy spaces, lively festivals and multiple places to eat. But, the expanding development isn't done yet. Over the coming months, it's adding a new dining and retail precinct, starting with the just-opened Middle Eastern eatery Beirut Bazaar.
Taking up residence on the ground level of the Peters Ice Cream Factory building, the 75-seat restaurant is serving up traditional-style feasts, with cumin, sumac and coriander featuring heavily. Expect to taste the spices in specialty dips and breads, Lebanese mezze, savoury pastries and sweet treats — and in the shawarma, the main attraction.
Shawarma is Beirut Bazaar's signature dish, in fact. Patrons can expect to tuck into a fillet of lamb, beef or chicken that has been marinated in traditional spices for 48 hours, and is then served on pita with parsley, tomato and legumes.
A vegan and vegetarian selection is also on the menu and, drinks-wise, Beirut Bazaar's cocktail list is curated by the bar team from Nineteen at The Star.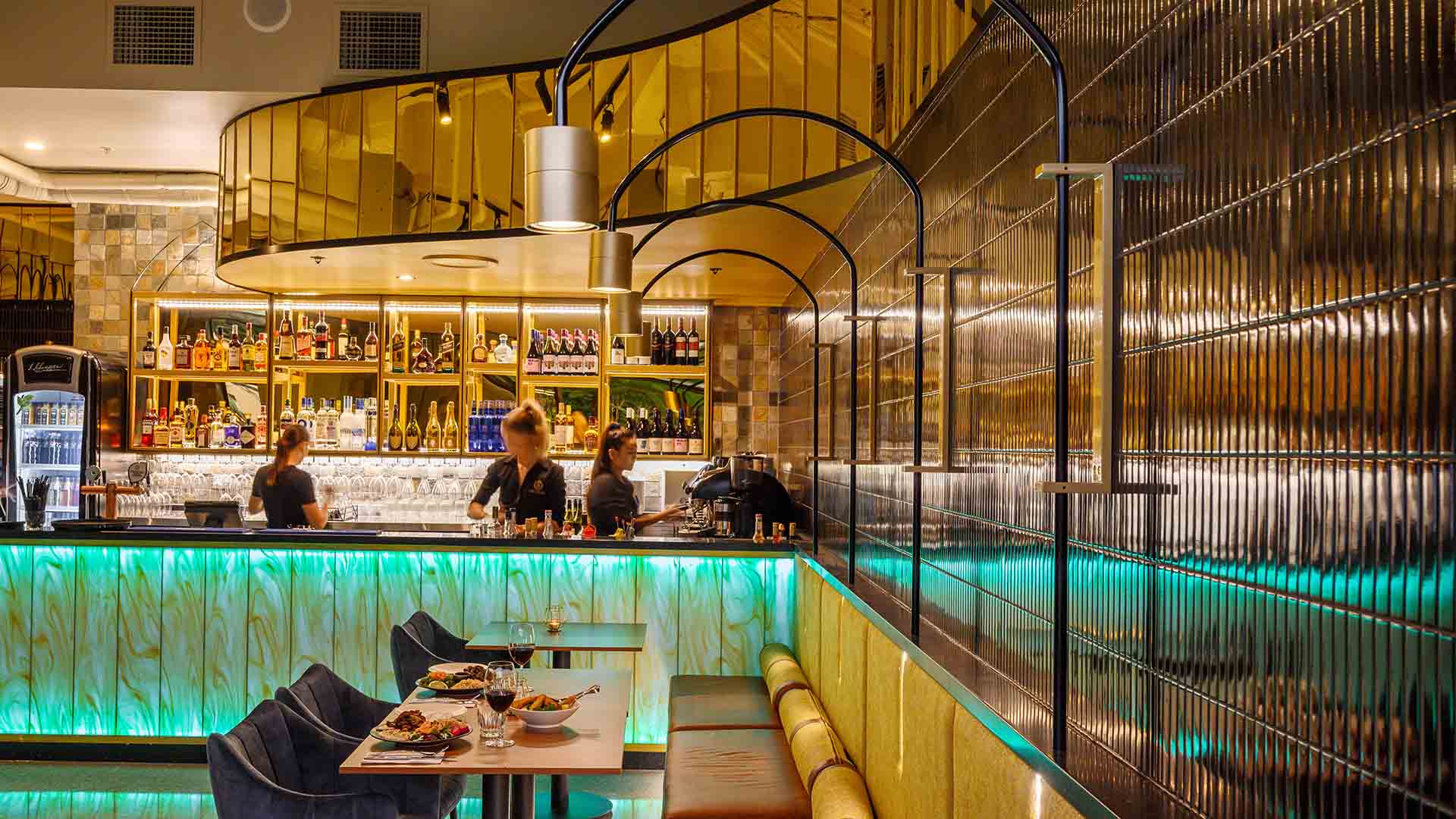 Owner Andre Samra has taken inspiration from his father, who migrated from Lebanon to Australia — and, continuing the family connection, he has launched Beirut Bazaar with his daughter Vanessa.
Featuring both indoor and outdoor seating, Beirut Bazaar will be joined in mid-May by a larger range of stores. Locals will be able to head by to go to a new Woolworths supermarket, check out Harris Farm Markets' second Brisbane location, hit the gym, and shop at specialty and lifestyle retailers. Just which other restaurants will also make the precinct home is yet to be revealed.
Find Beirut Bazaar at West Village, 97 Boundary Street, West End — open seven days from 11am–late.
Published on April 20, 2021 by Sarah Ward