Treasury Brisbane's Black Hide by Gambaro Steakhouse Has Just Launched Its First-Ever Vegan Menu
Under new Head Chef Simon Palmer, the CBD steakhouse has added a dedicated lineup of vegan dishes, as well as a big focus on Queensland fresh produce.
It's been four years since Gambaros, the group that's long been synonymous with Caxton Street in Petrie Terrace, brought Black Hide to the Treasury Brisbane in the CBD. Over those four years, that Queen Street spot has served up steaks and lots of them, just as the OG venue has. Don't eat meat? Then it probably hasn't been the place for you — but the newly launched vegan menu might change that.
A first for Black Hide at the Treasury, the new meat-free range spans three dishes: smoked beetroot with white bean hummus, paprika, edamame, black garlic and gremolata for an entree;  blackened capellini with mushroom, lemon and basil as a main; and coconut parfait with pineapple salsa and Vietnamese mint granita for dessert. It isn't the biggest menu, but it's also a dedicated vegan lineup in a restaurant that's extremely well-known for its marbled wagyu and angus cuts, and for not shying away from animal products.
The vegan offering is the work of new Head Chef Simon Palmer, who comes to Black Hide at the Treasury from Urbane, Gerard's Bistro and e'cco bistro, as well as Beach Byron Bay.
"Taking the venue to the next level means implementing ways to accommodate all palates and dining preferences by way of vegetarian, vegan, gluten-free, dairy-free and nut-free offerings which have been elegantly considered across all our Black Hide Steakhouses menus," said Palmer.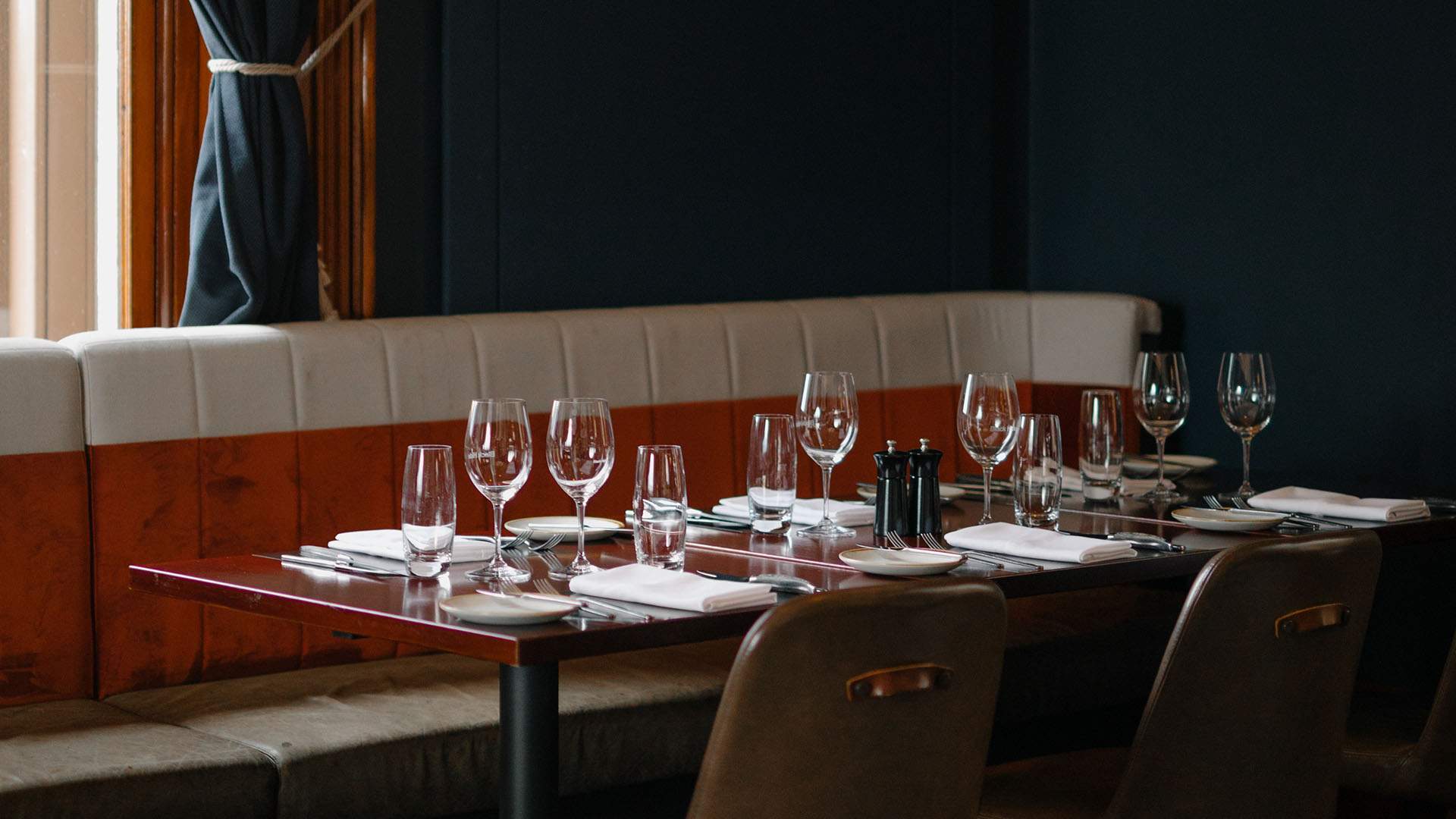 "The focus on produce-driven dishes significantly refines the menu. Our focus has shifted to procuring additional local partnerships with the intention to serve more locally grown and sourced ingredients. In Queensland, we are so fortunate to have incredible suppliers on our doorstep," Palmer continues.
Accordingly, the chef's new culinary lineup goes heavy on Queensland produce, and also sees the meat-heavy selections get a makeover. So, if you do tuck into animal products, you'll now also be able to choose from wagyu tartare with pomme pave, crème fraîche and cured egg yolk, as well as grilled scallops sourced from Hervey Bay.
And, for dessert, The Black Hide Sundae – which features cherry puree, cherry granita, chocolate sauce and vanilla bean ice cream — also joins the menu.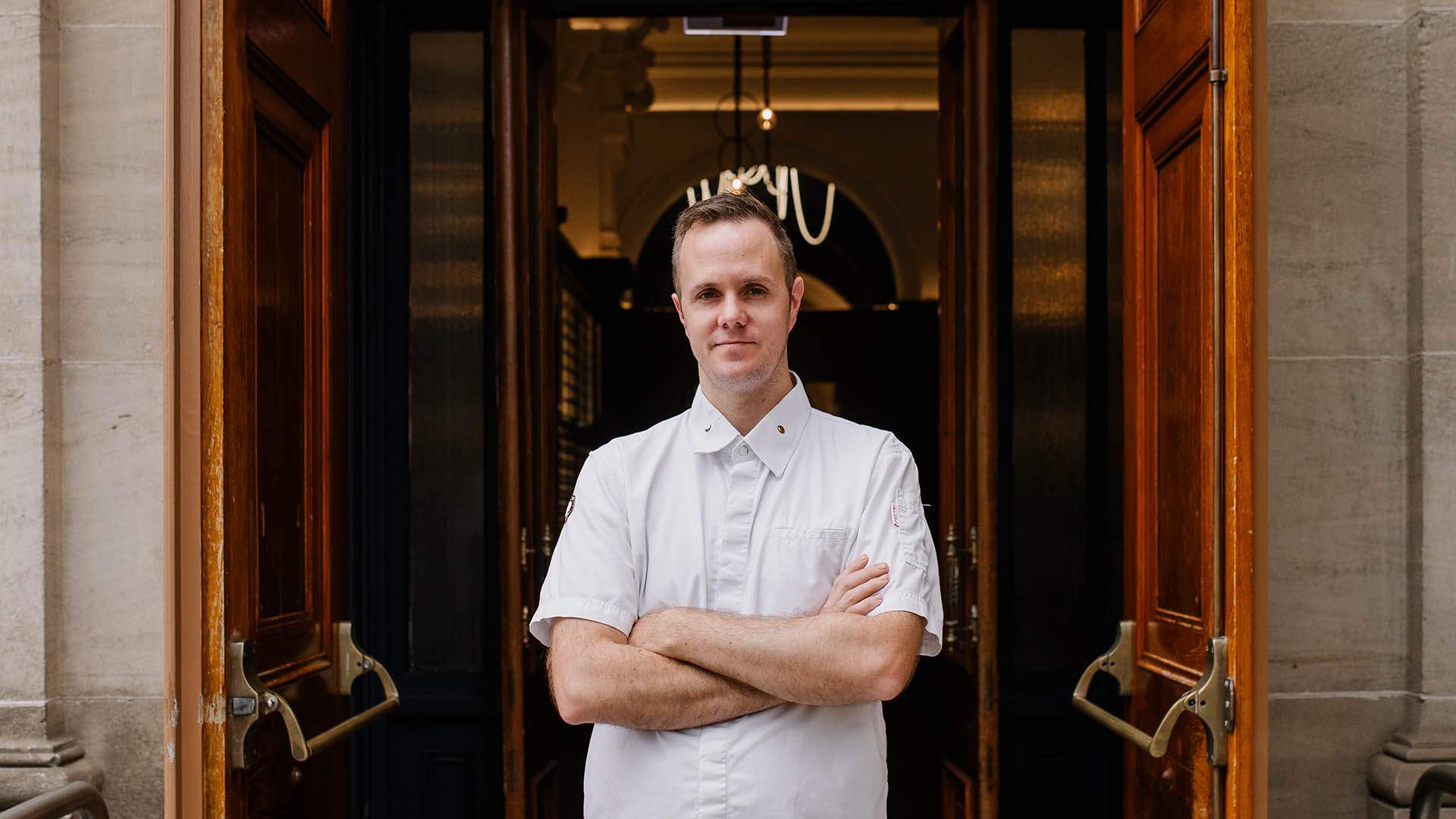 As has been the case since 2018, patrons can still expect river views, a bar overlooking Reddacliff Place, plus a six-room setup that makes the most of the heritage building's features — including a ten-person private dining space filled with timber, brass and marble.
Also forming part of the decor at the 154-seat eatery: a library-style knife collection featuring 126 pieces of silverware.
Find Black Hide by Gambaro in the Treasury Brisbane, top of the Queen Street Mall, Level 1, Treasury Casino Building — open
for lunch from 11.30am Tuesday–Friday and dinner from 5.30pm Tuesday–Saturday. For more information, visit the Treasury website.