Brisbane Now Has Its Own Gin So You Can Sip Cocktails While Celebrating the City
The handcrafted small-batch gin is now available in more than 20 venues around Brisbane — and to buy online.
Sydneysiders can sip two different types of gin that pay tribute to the Sydney Opera House. Melburnians can make their G&Ts with a juniper spirit that nods to St Kilda live music institution The Espy. And now, thanks to Brisbane Gin, Queensland residents can also show their love for the state's capital.
A handcrafted small-batch gin made just outside of Brisbane by Australian Distilling Co, the new tipple is a London-style dry gin, but makes its local flavours known by using Queensland botanicals. No, there's nothing as over-the-top as mango or pineapple; rather, expect to taste notes of kaffir lime and finger lime, as well as fresh ginger.
Taking almost a year to nail down, recipe-wise, the gin is the work of second-generation distiller Michael Hickinbotham and master distiller Dr Graham Jones, who went through more than 40 variations before settling on the right one. Packaged in pink, maroon and gold branding, the result is a citrusy boozy beverage that works well neat, but also pairs nicely with tonic or cranberry.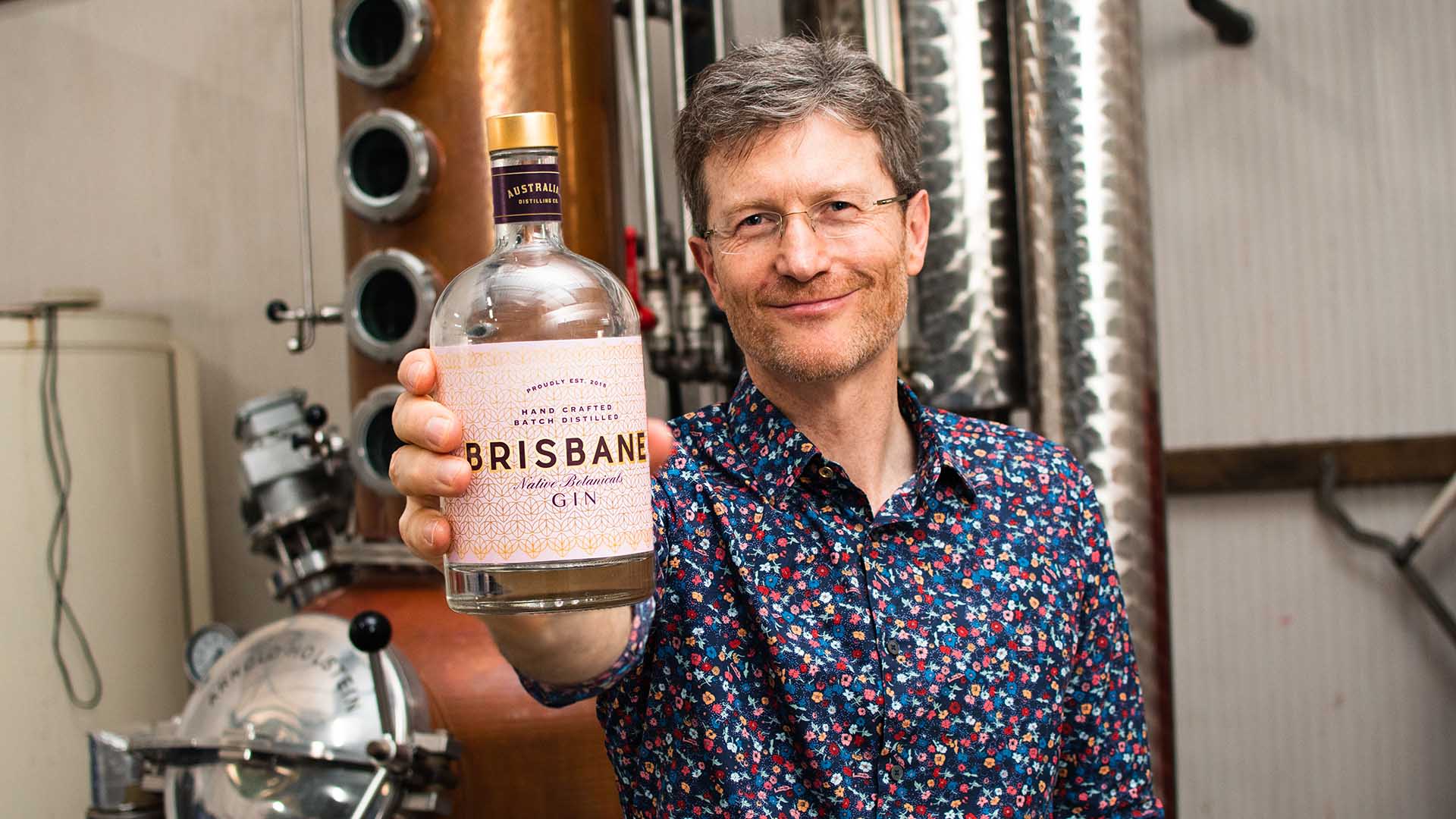 Unsurprisingly, Brisbane Gin has made its way into Brissy's bars and bottle-os — into more than 20, in fact, with the newcomer available at Dutch Courage Officers' Mess, The Gresham, Covent Garden, Hellenika at the Calile, Proud Henry's, Blackbird Bar and Grill, Boom Boom Room, Malt Traders and Sense of Taste, among others.
If you're feeling like celebrating this city of ours at home, you can also nab a 700ml bottle online for $75.
For more information about Brisbane Gin, or to buy a bottle, visit the beverage's website.