FOOD & DRINK
Brisbane's Best Cheese Experiences for Hardcore Cheese Lovers
Eat a whole baked wheel of camembert, design your own stacked platter or load up a burger with a patty of mac 'n' cheese.
Brisbane's Best Cheese Experiences for Hardcore Cheese Lovers
Eat a whole baked wheel of camembert, design your own stacked platter or load up a burger with a patty of mac 'n' cheese.
It's possible to live without cheese. Plenty of people do it every day, in fact. They enjoy their Vegemite sandwiches free from the sharp crumbliness of aged cheddar and they wolf down slices of pizza sans molten strands of mozzarella. They also dip fondue forks into pots of olive oil, looking perplexed and feeling rather short-changed — because it's pretty much impossible for a cheese-free fondue to be any good.
To be honest, while it's all well and good to survive without cheese, this list is not for cheese dodgers. This is for people who love cheese, hunt it out in all its glory and start planning the cheese platter while they're ordering their entrée. So if you're seeking Brisbane's best cheese spots, read on. And as you visit these fromage joints, be sure to revel in the smell of a perfectly ripe gorgonzola or the heady waft of a ripe truffled brie, knowing that you are on a noble path indeed.


A STACKED CHEESE PLATTER AT GERARD'S BAR
Tucked off James Street in Fortitude Valley, Gerard's Bar takes its cheese and charcuterie game seriously — whether you like to balance a little of both, or you're really only in it for the dairy. It serves up a pick-your-own spread, which means you can select your favourites with no messing around. Cheese-wise, choose between cave-aged cheddar, manchego, Bleu d'Auvergne, the double creaminess of Lingot d'argental and the smokey San Simon da Costa, with one costing $12, two coming in at $18, three on offer for $24, four available for $30 and five costing $36. You can also add your choice of charcuterie for the same price. Or, you can get tempted by the jamón serrano and manchego toastie for $12.

Among the many, many great qualities of cheese, its versatility is right up there. Cheese can be a starter, a snack on the run, a whole meal or a garnish. And it can be dessert, too — as proven by Hokkaido Baked Cheese Tart's decadent eponymous dish. A huge hit in Malaysia before making its way around Asia and Australia, HBCT's namesake is a a savoury-sweet three-cheese concoction that comes in a shortcrust shell, and can be eaten either hot or cold. Even better — it's available in original, chocolate and blueberry flavours from the chain's Myer Centre and Garden City stores.


Cheese toasties are never unwelcome. Whether you're hungry, hungover, tired or just can't be bothered to think about anything else, the humble toastie is there for you. And when Melt Brothers opened its grilled cheese kiosk as an homage to the snacks of New York laneways, Brisbanites opened their arms to them. Top on our list is the OG cheese toastie, the Mouse Trap, which is made with two cheeses (mozzarella and aged cheddar), paired with thyme and smeared with a lick of dijon mustard for bite. Flock to the cheese haven in Post Office Square to get it or one of the seven other toasties on the menu to take away — or you can also order delivery.


A CHEESE TOWER FROM LE FROMAGE YARD'S CHEESE ROOM
First, it was a market stalwart, from everywhere from Queen Street to Mount Tamborine and even out at Cleveland. And, in case you couldn't head along in person, Le Fromage Yard set up an online cheese shop, too. Fancy dropping by their shop, chatting cheese and buying some? Thanks to a bricks-and-mortar setup at Morningside, you can do that too. It doesn't matter what direction your cheese pendulum swings in, you'll find something that pleases you here. From raclette to washed rind and blue to truffled brie, the folks at Le Fromage Yard know a thing or two about cheese, specialising in high quality French and European varieties. Mosey up to the counter and ask them for their recommendation. Or, get indulgent and order a custom-made cheese tower (yes, that's a real thing).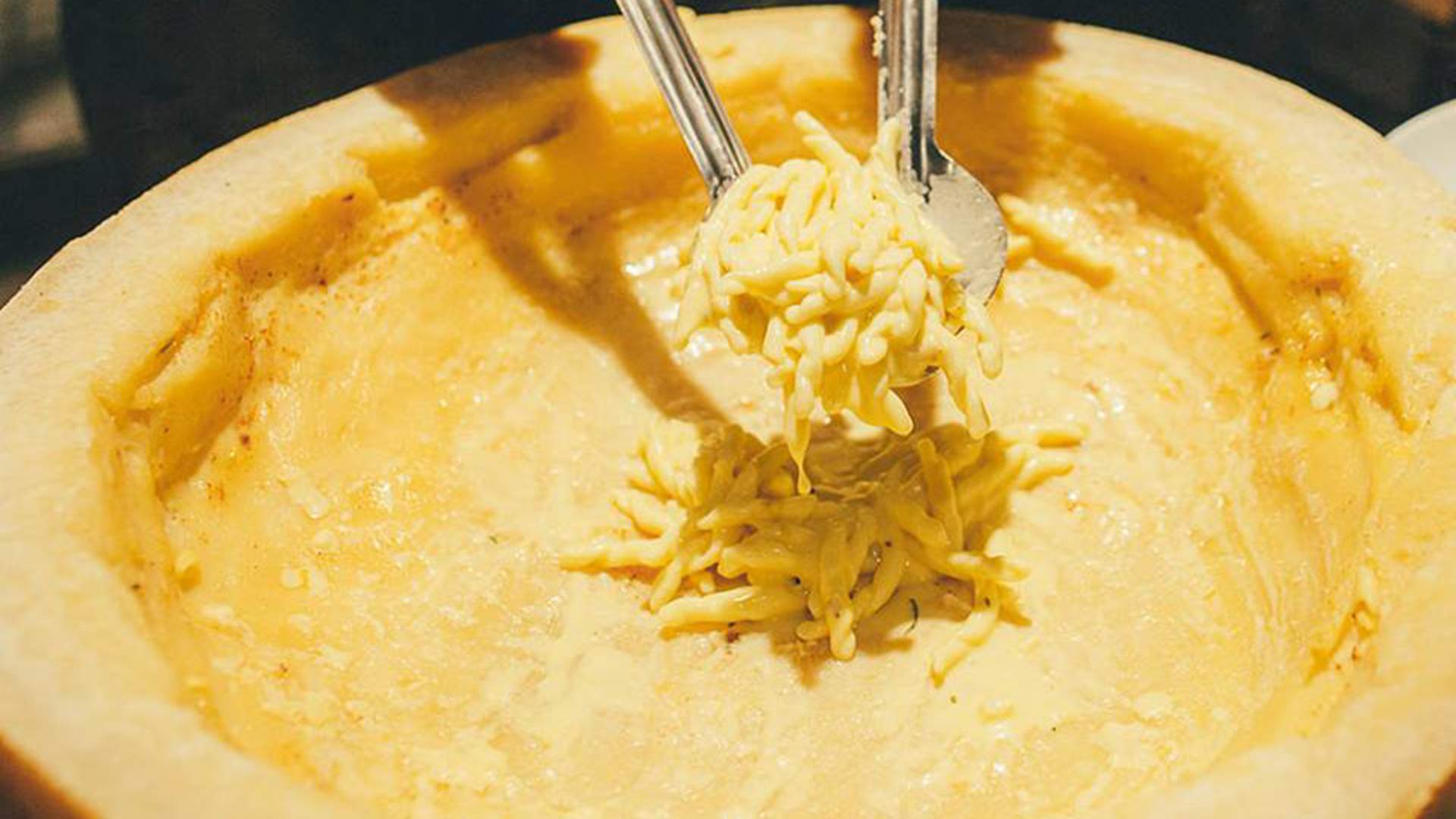 Cheese and pasta go together like few food combinations. As great as they both are individually, a particularly enticing alchemy of flavours occurs when they join forces. But simply sprinkling grated mozzarella or ground parmesan over your spaghetti is yesterday's news. Eating pasta served out of a cheese wheel is what it's all about now — including at Salt Meats Cheese on Wednesdays. Drop into the chain's
Gasworks
eatery from 5pm, and you'll tuck into the cheesiest bowl of pasta you're ever likely to taste — for $25, plus $5 for toppings. Flavour-wise, there's a few available, because even a meal like cheese wheel pasta can use a few additions. Just classic cheese is still on the menu, as are two other varieties each week. In the past, everything from truffle and carbonara to pesto genovese, gorgonzola and smoked mozzarella have been dished up, so arrive hungry.


THE MAC 'N' CHEESE BURGER AT MISS KAY'S
There's only one place in Brisbane that serves Mac Daddy burgers filled with mac 'n' cheese. Well, four if you count Miss Kay's different stores in the CBD, Mitchelton, Springwood and Birkdale — although the CBD store is currently temporarily closed. Back to the food, though. Whether the Kris Kross joke came first, or the idea for a macaroni and dairy-filled burg, we don't care — not when you're going to put cheesy pasta between two slices of bread. The pop culture-themed, American-style diner's concoction also features a beef patty, American cheese, lettuce, sweet barbecue sauce, mayo and fries. Cheese lovers can also enjoy a poutine burg with haloumi, or a good ol' fashioned cheeseburger of the single or double variety.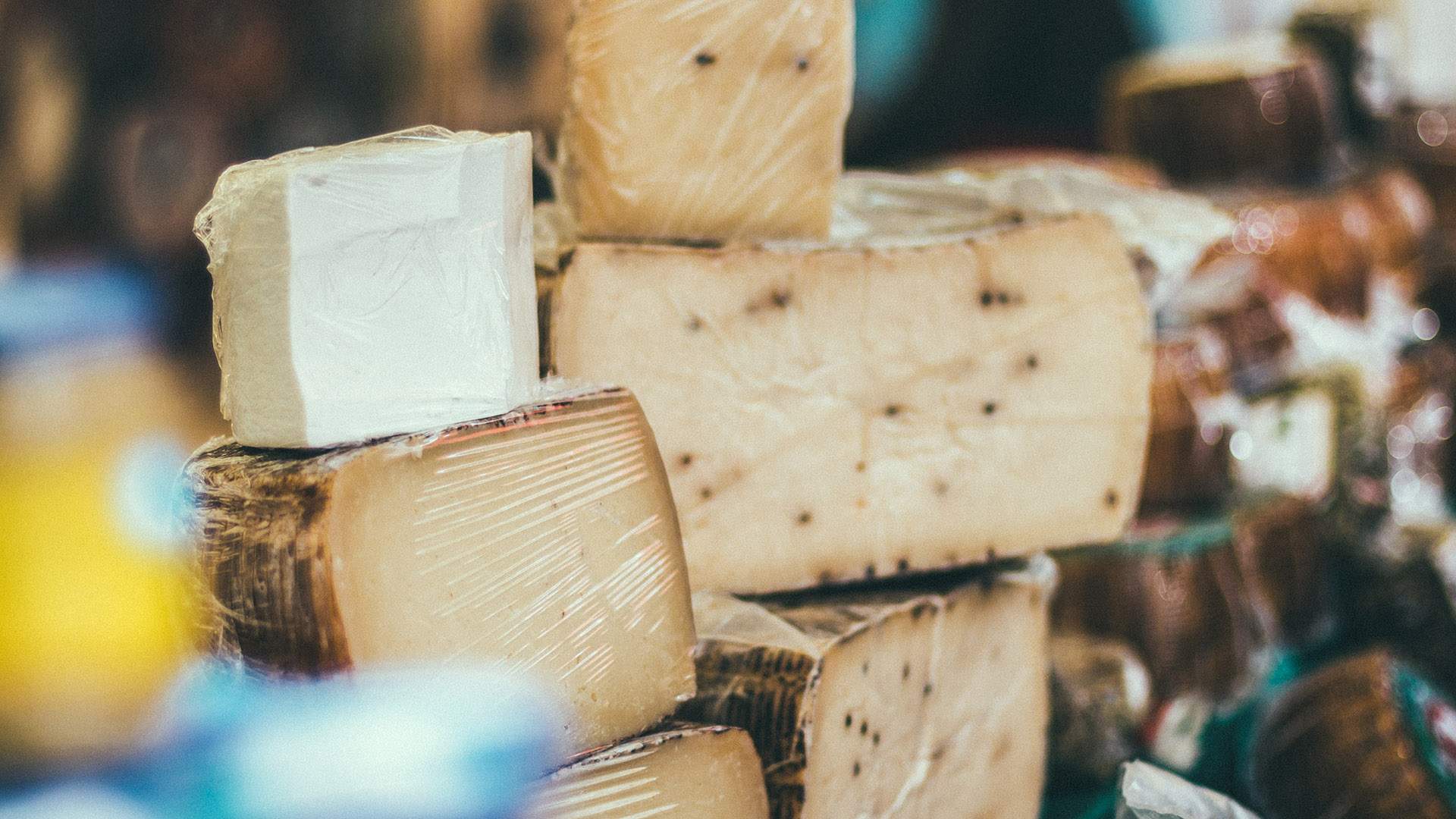 Got a free morning off and stuck for something to do? Why not spend it educating yourself about the wonderful world of haloumi, ricotta and feta on a visit to the Olympus Cheese factory in Coorparoo. This award-winning family-owned cheese manufacturer is responsible for some of the tastiest cow and buffalo cheeses you're likely to find this side of Cyprus. Every cheese is made to a traditional Cypriot recipe, and quality control is strict throughout the process to make sure every wedge of cheese comes off the production line in superb condition. Learn all about the excellence of Olympus Cheese from Monday to Thursday between 7am and 3pm, and Friday from 7pm til midday.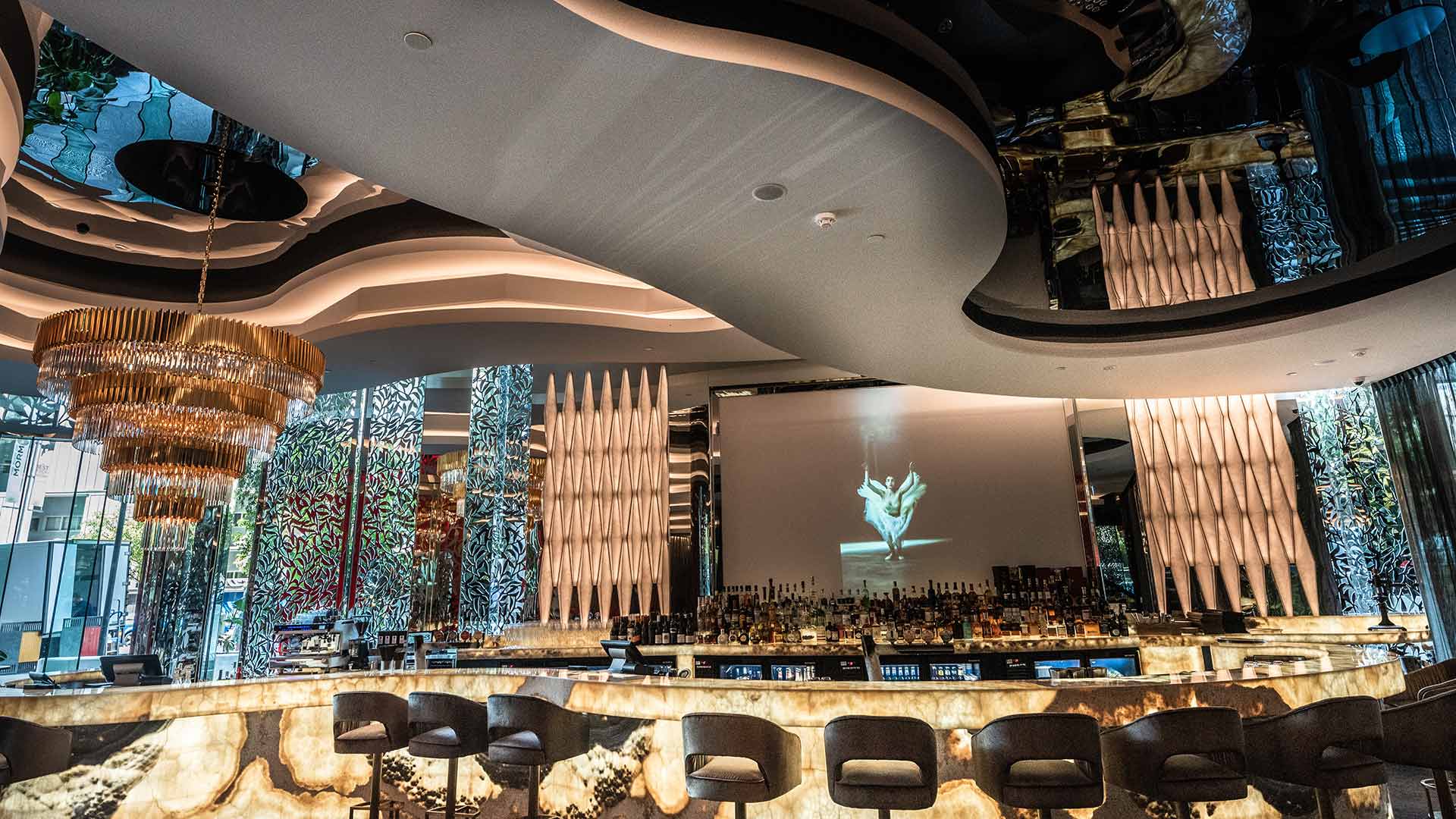 WHOLE BAKED WHEELS OF CAMEMBERT AT PIANO BAR
Everyone loves pairing cocktails, live jazz tunes and a glitzy bar vibe. There's only one thing that can make the experience even better: warm, gooey cheese. While Emporium's Piano Bar boasts booze aplenty, including a hefty 14-page drinks list, you'll want to make a beeline here for the whole baked camembert wheel. A reasonable $20 gets you a 150-gram morsel of dairy, plus a sourdough baguette to dip in it, and a pear and walnut salad on the side. If you're after more cheesiness from the eatery's all-day menu — which runs from 10am till late Wednesday–Sunday — the hotel bar has a cheeseboard, too, which heroes Aussie slices.

Top image: Salt Meats Cheese.
Published on June 22, 2020 by Laura Dawson