FOOD & DRINK
Cinnabon Is Opening Its Third Sticky Scroll-Slinging Brisbane Store in Indooroopilly
After setting up shop at the Toombul and Garden City shopping centres, the US bakery chain is heading to Brisbane's west.
They're the sticky cinnamon scrolls that come drenched in glaze, are famous all across the USA, and also have quite the following in Australia. And, since 2019, they've been available in Brisbane. We're talking about Cinnabon, with the Seattle-born chain finally making the leap Down Under over the past few years — and setting up stores inside Brissie's Toombul and Garden City shopping centres.
By the time that August is out, the bakery brand will have a third Brisbane location to its name, too. The new sticky scroll-slinging spot: Indooroopilly Shopping Centre. So, now the city's north, south and west will all be in close proximity to the coveted, icing-slathered baked goods.
You'll find the new store on level one at Indro, outside Coles — and it's planning to open on Thursday, September 2. From then onwards, you'll be able to grab a scroll from 8am seven days a week. The world has changed since the first two local stores opened, but you can probably expect a queue. Even months after opening, the Toombul store still had a lengthy line, after all.
Just like its other outlets, this one will sling a trio of Cinnabon cult classics, including the classic cream cheese cinnamon roll, the popular chocolate-drizzled Chocobon and very extra Caramel Pecanbon. They're available in both mini and large sizes, along with packs featuring either four or nine 'minibons'.  There's coffee and lots of sugary drinks to pair with your snacks, too, including a cinnamon bun frappe.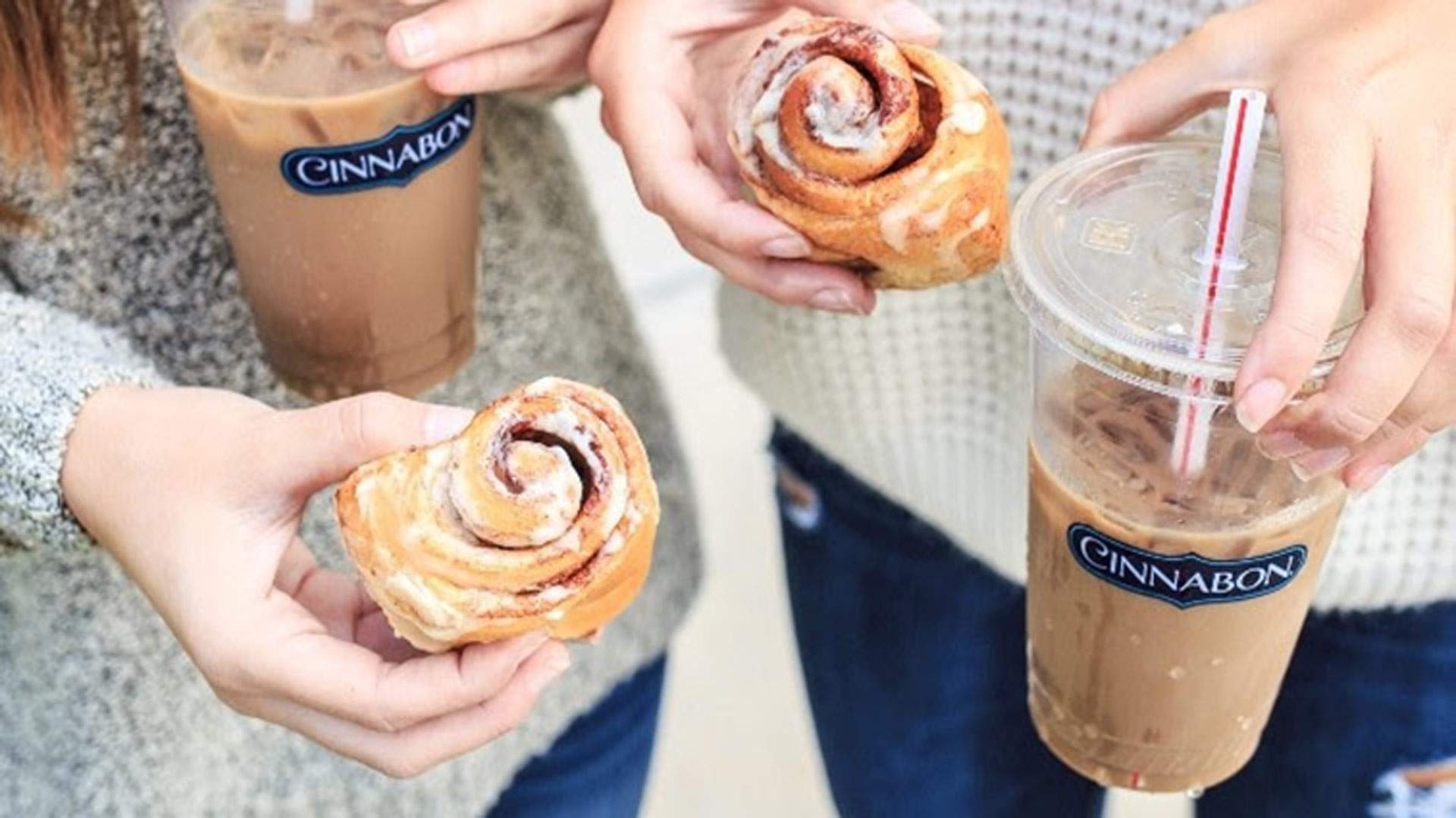 If you're yet to get acquainted with the decadent dessert creations, prepare yourself for aromatic, cinnamon-spiked dough made to a long-held recipe, decked out with stacks of signature cream cheese frosting and loaded with extras. They're notoriously tough to replicate.
The Australian launch was first announced in January 2019, when family-run Queensland company Bansal Foods scored the Aussie rights to Cinnabon. Cinnabon has been going strong in America since 1985, so it has already picked up plenty of Aussie fans along the way. But it's only been in the past few years that Aussies have been able to get our hands on those sticky, cinnamon-infused baked goods on home soil.
Cinnabon has also opened stores at Robina on the Gold Coast and in Melbourne, making its Indro outlet its fourth in Queensland fifth in Australia.
Cinnabon will open on level one of Indooroopilly Shopping Centre, Moggill Road, Indooroopilly on Thursday, September 2.
Updated August 30.
Published on August 24, 2021 by Concrete Playground