Twelve Australian Coffee Roasters Delivering Beans and Fresh Grounds to Your Door
Order excellent coffee at the click of a button, no matter where you are.
Addicted to the grind? We understand. You may not be taking as many trips to your local cafe for barista-made flat whites for the next week, but there are ways to stay keen for the bean, while staying safely at home for as long as it takes for the wave to pass.
During the peak of lockdown in 2020, several roasters had to reduce their cafe operations, but they kept roasting, grinding and shipping coffee to customers — with some offering free delivery. Many roasters offer subscriptions for those plunging more at-home brews than ever before, some have online stores of equipment so you can up your home brewing game, and a few have sample packs and isolation gift boxes (as well as cute merch) so that we can make the most of this temporary shift in our daily habits.
Here are 12 of the best roasters delivering the goods.
If you choose to pick up your beans, make sure you follow the government's latest advice on social distancing.

EVERYDAY COFFEE
The Melbourne-based micro roaster delivers espresso, filter and decaf blends, as well as your requisite brewing gear — filter papers, pour-over cones, AeroPress kits and more. If you're familiar with Everyday Coffee's cafe blends, order a bag of All Day Espresso ($16), which goes well with milky coffees for a dark chocolate and caramel flavour, or a sweet and malty black coffee. Add your grind instructions at checkout and you should have your beans via Express Post within two-to-four days. In it for the long haul? Everyday offers subscriptions to deliver freshly roasted beans to your door. Select how you make your coffee and your preferred quantity, with prices starting at $20 for 250 grams.

MARKET LANE
Prefer your beans with an aesthetically pleasing Pantone-esque packaging design? Market Lane not only offers free standard shipping for all orders over $40 within Australia but also make your kitchen shelf look excellent. The coffee retailer sells beans roasted for all filter brew methods, including pour over and plunger and, right now, all their shops are open for takeaways during their usual operating hours. For the bean fiends among you, Market Lane's vending machine is on 126 Weston Street, Brunswick East and is switched on 24/7 so you'll never go empty handed. Those further afield will get theirs via Australia Post, allowing up to five days for shipping. Fond of commitment? Join the Coffee Club, which ships beans every two weeks for $20 (for 250 grams).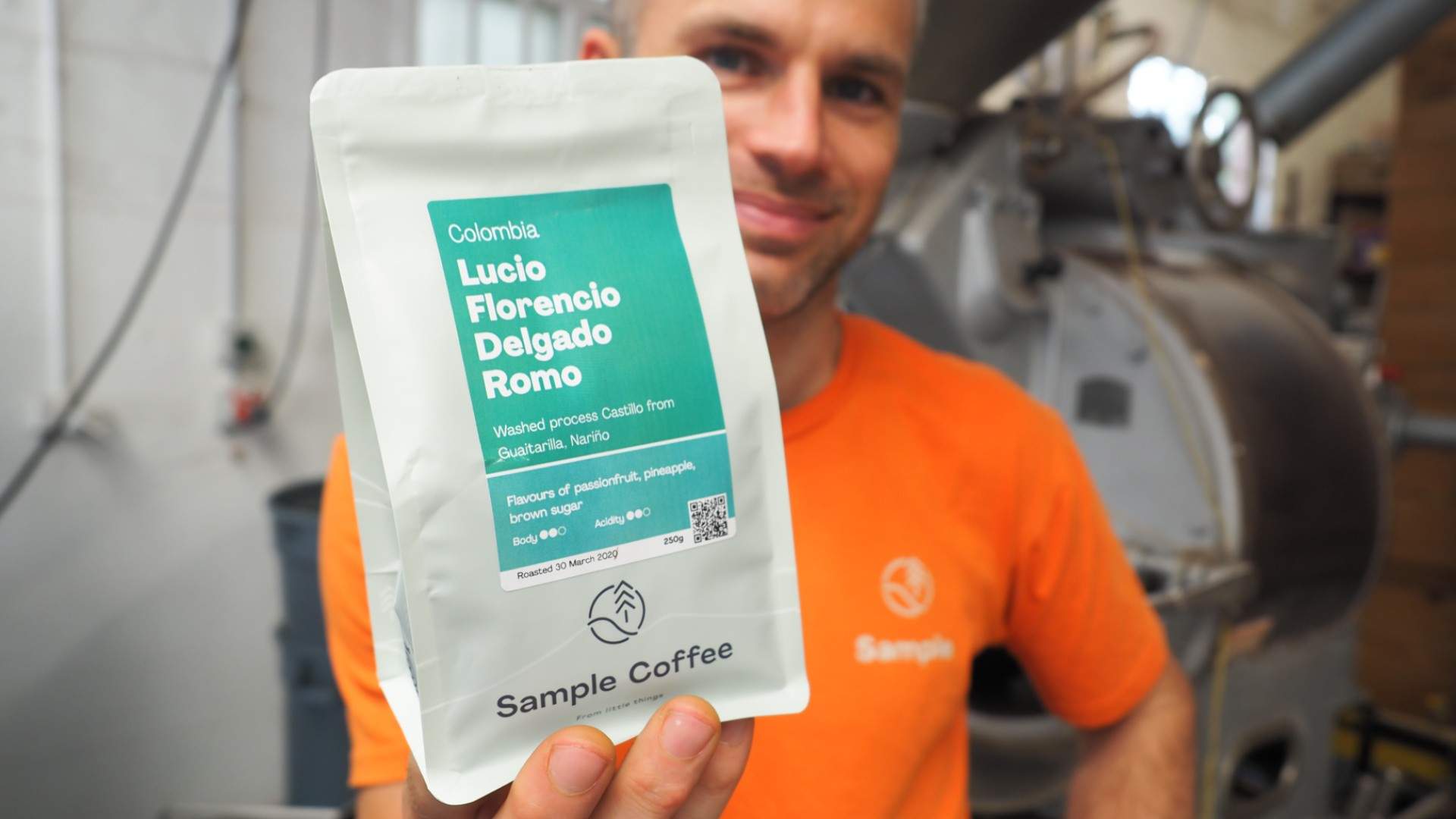 SAMPLE COFFEE
Pacemaker is Sample Coffee's year-round house blend that has a Cherry Ripe-style flavour profile and goes well with milk. The Sydney roaster has subscription services for a range of blends, delivered across the country and ground to your preference, every week, fortnight or month. A 250-gram bag is between $15.80–23.80 per delivery and quantities go up to four kilograms. The online shop also has eight single origin blends, with bags starting from $16.20, plus brewing gear like cold brew pots, mini grinders and speciality kettles, but note delivery costs are calculated based on weight and distance.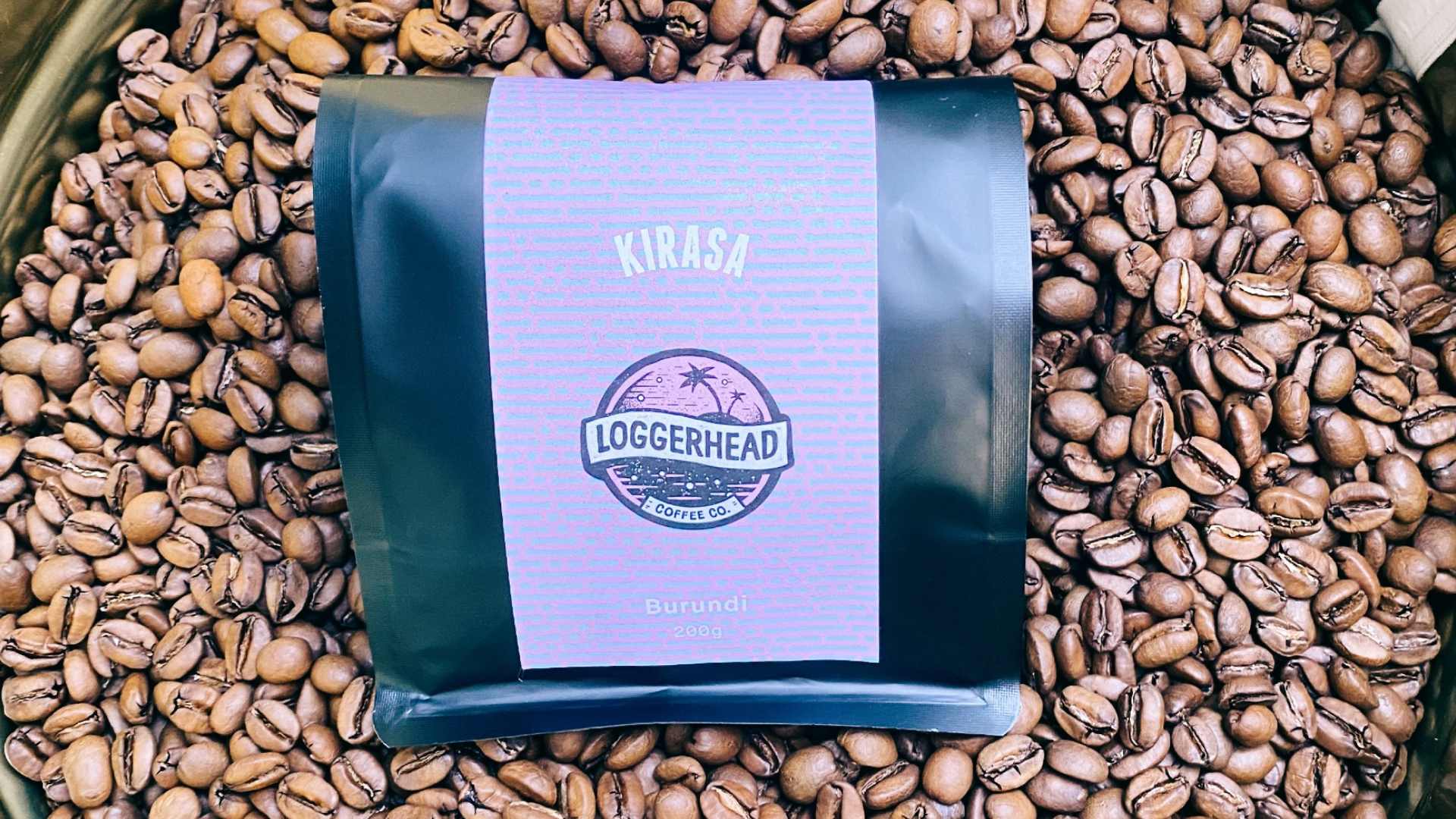 LOGGERHEAD
Small scale Sydney roaster Loggerhead takes delivery orders up until Tuesday, 3pm, for its weekly Wednesday roast. Its online shop has Nespresso-compatible capsules from $10 a box (of ten), and a selection of roasted blends that start at $13 for 200 grams. So if you'd rather save those essential trips out for the supermarket you can select size, roast and grind preference online. To quote the words on the Loggerhead website: rip in.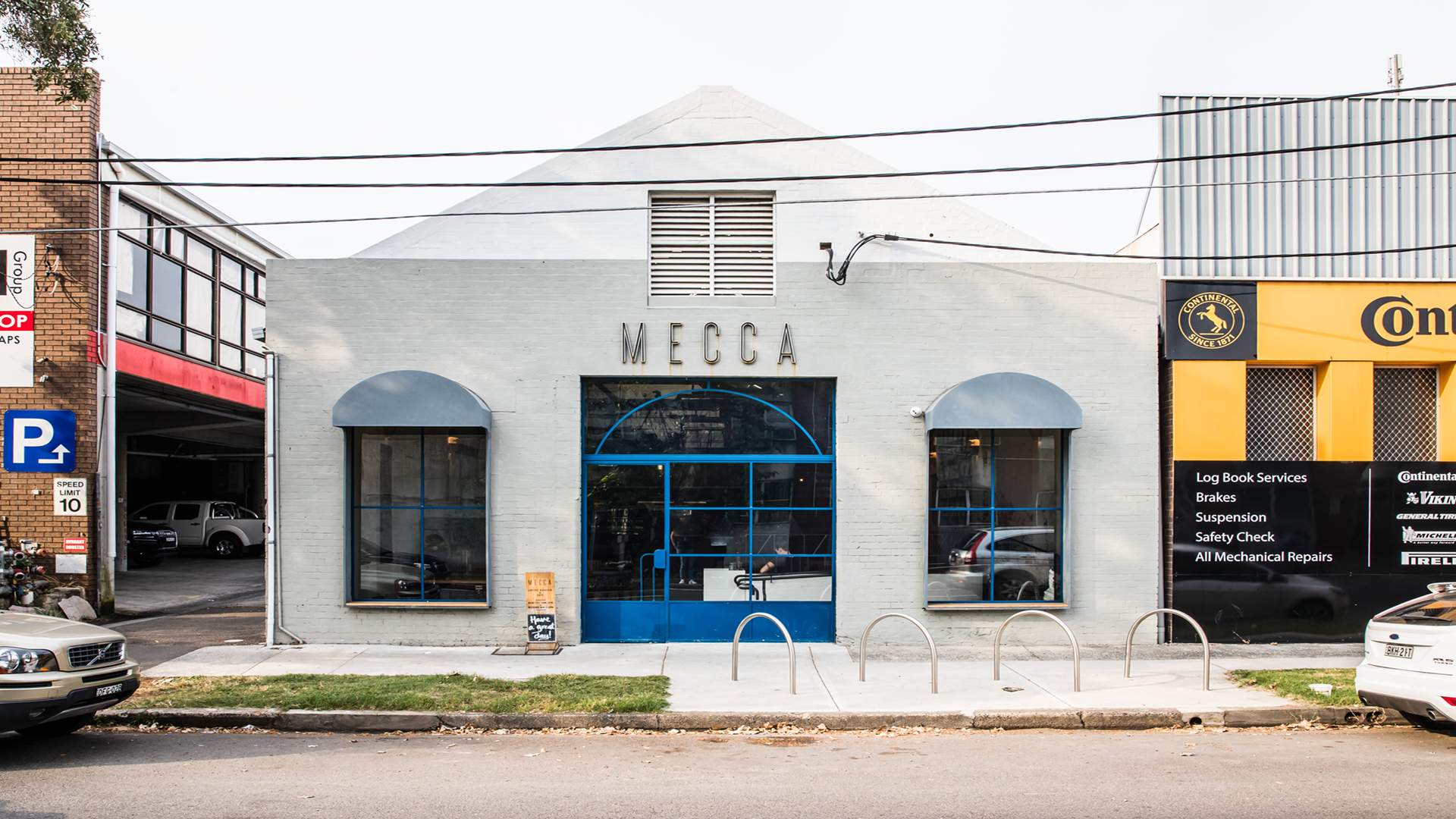 MECCA COFFEE
Mecca Coffee, roasted in Alexandria, Sydney, serves up its orange, honeycomb and chocolatey house blend along with six other options through the website. It's offering ten-percent off all coffee and equipment, too, as well as free shipping on all orders over $30. Just as you can for any coffee order, you can select how your beans are ground if you'd like to skip the arm workout. Sydney deliveries take 1-2 business days and for Melbourne (along with Brisbane, Adelaide and Canberra) orders should arrive within 3-5 business days via Australia Post. Looking for a longer term relationship? The Blend Subscription will set up within fortnightly deliveries, making sure you'll never have to worry about a caffeine shortage.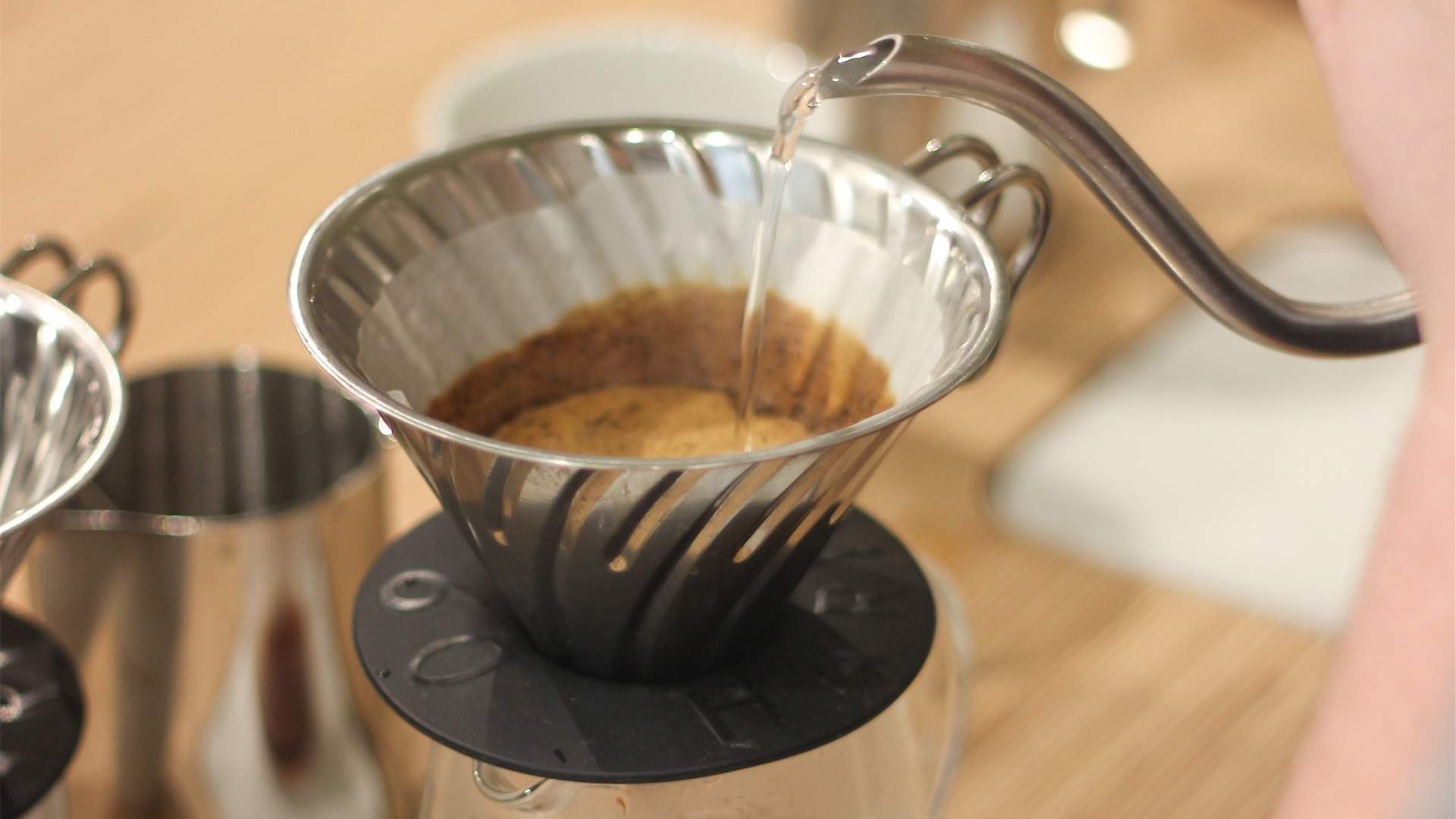 ONA COFFEE
If you want to geek out, Canberra-based Ona Coffee has an extensive online shop with merch — including winter-appropriate beanies and sweats — and some serious brew gear. There's also milky coffee blends Raspberry Candy, Black Betty, The Founder and The Hitman, which you can order to your brewing style. Filter fiends get some serious Central American single origins to choose from and specialty espresso roasts. Shipping is $10 or free when you spend over $75, and deliveries to Melbourne will reach you in 2-3 days.

SINGLE O
In Botany Bay, Sydney's Single O is roasting and packing orders of its seasonal blends, single-source coffee and equipment. Order before 2pm and your coffee (ground to your liking or in whole bean form) is dispatched the next working day. And right now they're offering free standard shipping. Single O has equipment starting from $7, T-shirts and other merch, gift vouchers and coffee subscriptions that are well worth a browse to complement a short- or long-term working from home arrangement.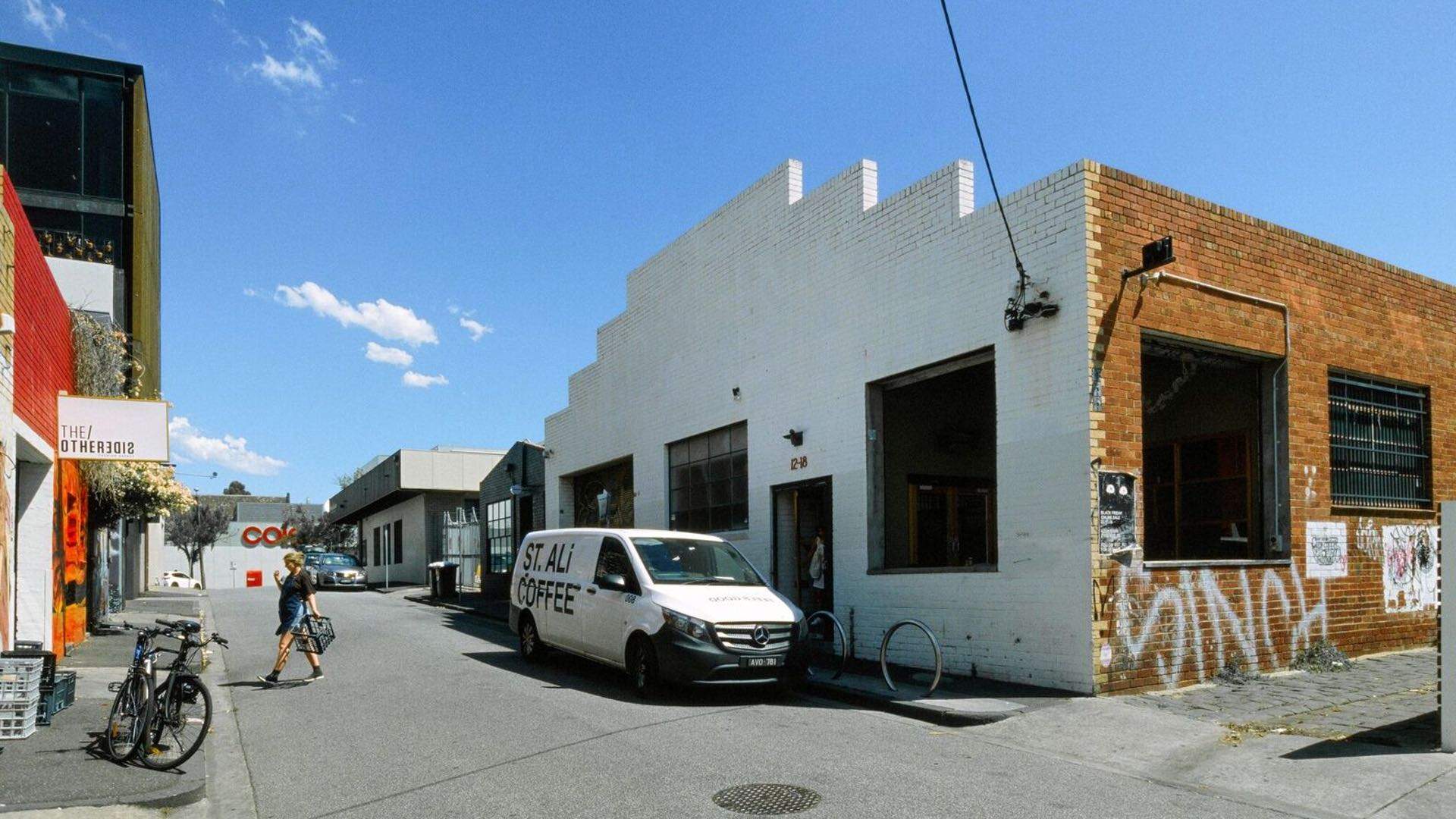 ST ALI
South Melbourne's St Ali has been roasting the good stuff for 15 years. Its online shop has ethically sourced Feels Good organic espresso beans, the rich and butterscotch Wide Awake espresso blend, dark roast Italo Disco and apricot and orange sweet single origins. But St Ali doesn't stop there. You can pick up Nespresso compatible capsules filled with its two house blends from $65 for 60 pods. Need a restock of your hand sanitiser? St Ali makes its own formulation in good-looking bottles, along with a collection of products all about keeping you safe and sanitised. For Australia-wide deliveries of its coffees, there's free shipping on orders over $99 so go big or go home.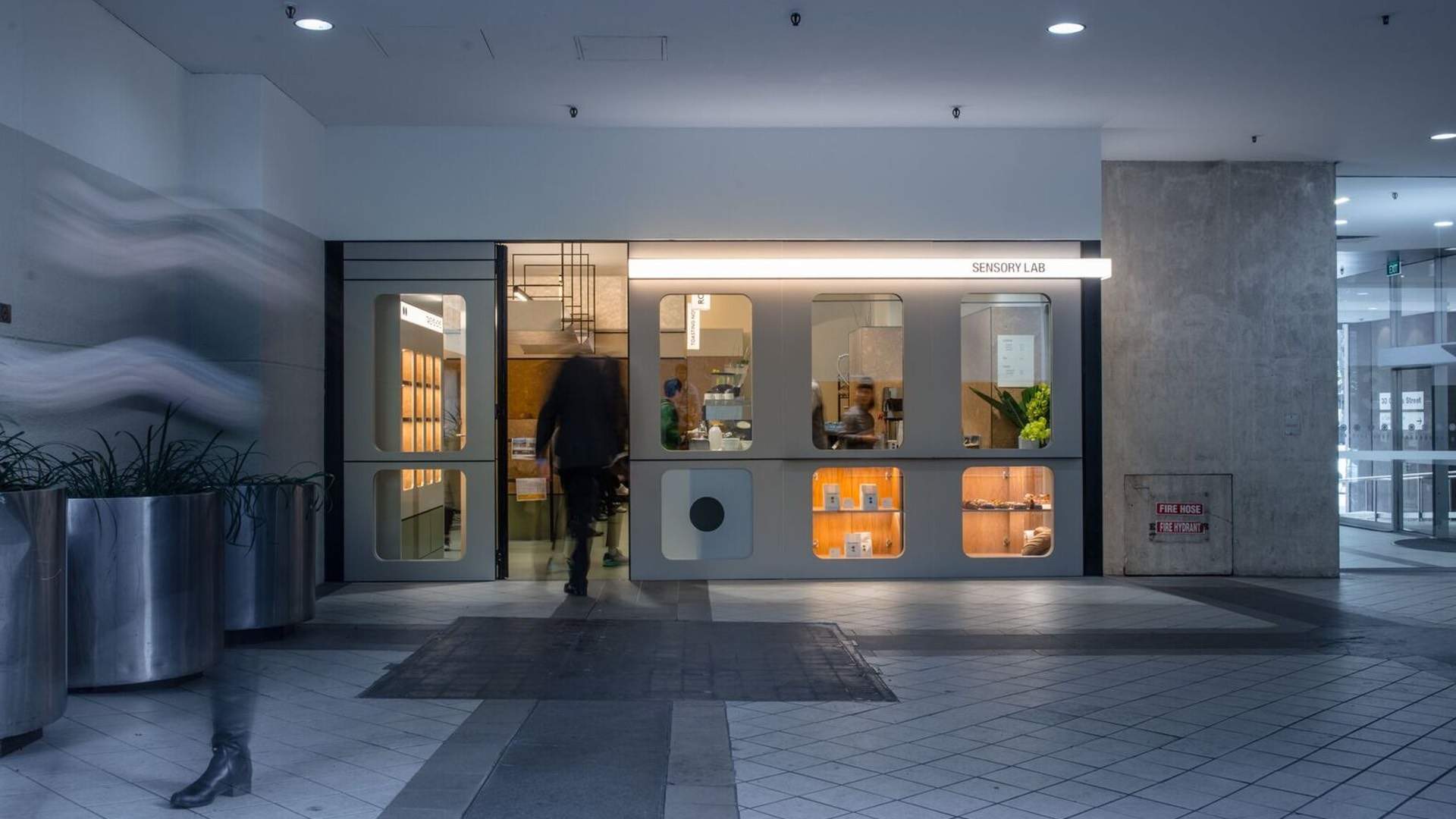 SENSORY LAB
Sensory Lab's coffee and subscriptions can be sent anywhere in Australia either weekly, fortnightly or monthly - and shipping is free, Australia wide (with no minimum order!). Packs of whole beans start at $14 for 250 grams, and you can dive into a selection of blends or single origin beans. From the sweet red apple and caramel notes of the excellently titled Kiorero Washing Station to the chocolaty palette of the Steadfast Espresso Blend, you're guaranteed to find your flavour. It also has a limited range of mugs, totes and equipment worth a look in.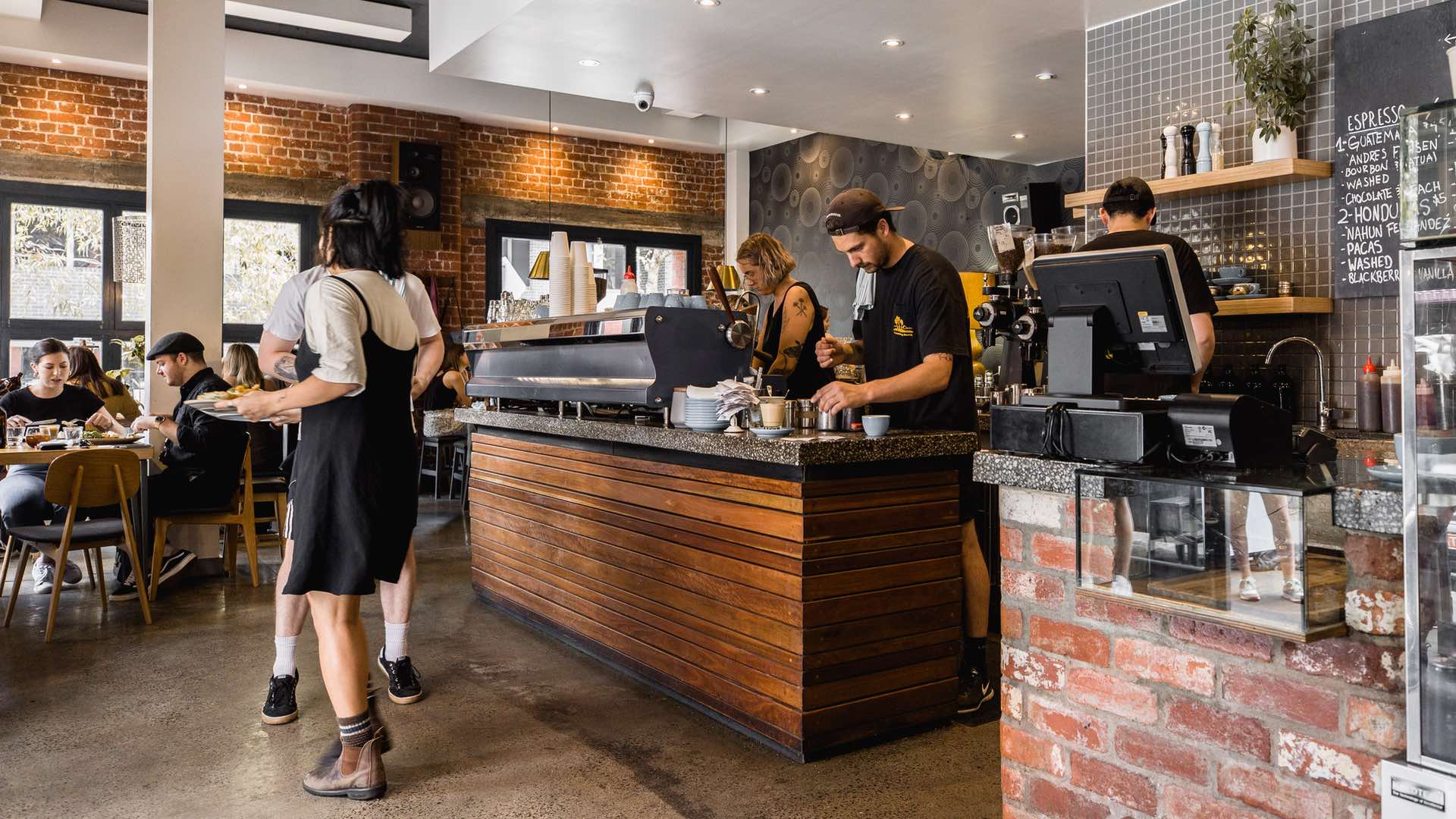 PROUD MARY
Proud Mary roasts its coffee in Collingwood, where you've likely eaten at its two cafes, Aunty Peg's and the eponymous Proud Mary. Founder Nolan Hirte is considered a leader in Australia's specialty coffee industry, and his mission is bridging the gap between farmers and coffee drinkers — so now's as good a time as any to support that mission through Proud Mary's $24 coffee subscription. A fortnightly run of single origin filter is shipped on Wednesdays, which gets you around 16 cups-worth. Add a single bag to your cart from $15 for a blend, and up to $22 for a single-o and in 1–4 days you'll be treated to the candy-coloured surrealist cartoons of Proud Mary's packaging in the mail.


SMALL BATCH
North Melbourne's socially responsible Small Batch has been roasting exceptional coffee since 2009. The juicy Golden Ticket filter is a blend from two producers, from Ethiopia and Colombia, and you can see how many pesos per carga each producer was paid by Small Batch when you select your quantity and grind. Transparency in the supply chain is Small Batch's bag, and as you're enjoying a Candyman Espresso Blend, which has a malted milk and macadamia flavour when taken with milk, you can be sure of the fact that all four producers who farmed the coffee in the blend were paid above Fairtrade prices. Standard shipping is $8 across Australia and typically takes 2–3 days, while the $13 premium rate should get your beans to you the next day.

AND MORE!
In Adelaide, Monastery Coffee has free shipping on coffee orders over 250 grams with single origins starting at $16, and Elementary Coffee is shipping country-wide when you spend more than $30 (get the Young Street Blend used daily in its cafes). In Brisbane, Wolff Coffee Roasters has Australian International Coffee Awards-winning filter Hummingbird Vol 3 ready to ship for those after a fruity, gooseberry-driven flavour for $16. Industry Beans has espresso blends named for its cafe locations in Melbourne, Sydney and Brisbane, with prices starting at $15. Melbourne's Code Black Coffee is offering free shipping Australia-wide for orders over $25, which means you could grab two bags of its signature 3056 blend (named for the postcode of the roastery) for $30. Then there's Axil Coffee, Black Market Roasters, Coffee Cartel and Reuben Hills all offering subscriptions. And, Edition Coffee Roasters is delivering Australia-wide with free delivery on orders over $50. So there really is no excuse for drinking bad coffee.

Top image: Single O by Alana Dimou