FOOD & DRINK
You Can Now Get DIY Gelato Messina Dulce de Leche Espresso Martini Kits Delivered to Your Door
Cocktail Porter will deliver everything you need to whip up these cocktails — and you can subscribe to get a new kit delivered every month.
If you're a fan of Gelato Messina and its frosty sweet treats, the past year or so has been mighty kind to your tastebuds. The dessert chain has released all manner of one-off specials, launched a new range of chocolate-covered ice cream bars in supermarkets and dropped a new merchandise line, for starters. And, thanks to a boozy collaboration, it has also been taking care of your cocktail cravings.
Teaming up with Cocktail Porter, Messina started serving up DIY drinks kits last year — and Easter this year, too — letting you make your own boozy beverages using Messina products. Unsurprisingly, these make-at-home packages have proven popular, so one has just become a permanent addition to Cocktail Porter's range: the dulce de leche espresso martini kit.
Basically, it's the answer to a familiar dilemma. No one likes choosing between tucking into dessert or having another boozy beverage — so these kits combine the two. To enable you to whip at dulce de leche espresso martinis at home, you'll get a box filled with vodka, coffee liqueur, premium cold-drip coffee and Messina's dulce de leche topping, plus Messina's chocolate hazelnut spread and shaved coconut to go on top. Then, you just need to follow the instructions and get drinking.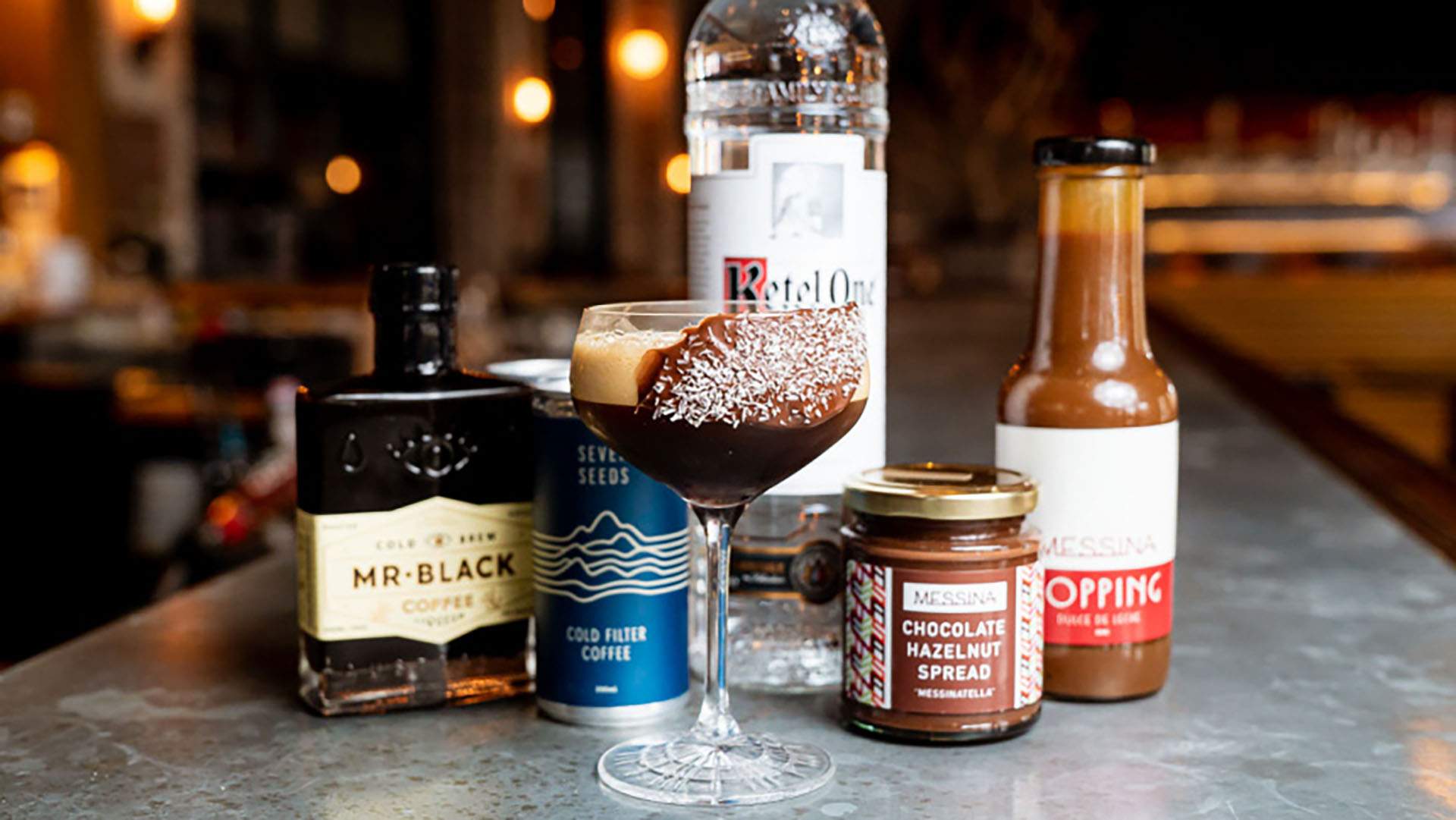 You can pick between two different-sized packs. A mini espresso martini kit costs $85 and serves up six drinks — or you can opt for the large for $149, which makes 18 dessert cocktails.
Cocktail Porter delivers Australia-wide, if that's your winter drinking plans sorted. You can also sign up for a subscription, which'll see a kit sent to your door each and every month.
To order Cocktail Porter's Gelato Messina cocktail kits, head to the Cocktail Porter website.
Published on July 01, 2021 by Sarah Ward