FOOD & DRINK
You Can Now Get DIY Gelato Messina Cocktails in Easter Eggs Delivered to Your Door
Cocktail Porter will deliver everything you need to make salted caramel cocktails inside Easter eggs — or espresso martinis inside Lindt bunnies.
If you're a fan of Gelato Messina and its sweet treats, 2020 and 2021 have been years that just keep on giving. That saying doesn't apply to much at all of late, but it definitely fits in this situation. The dessert chain has released all manner of one-off specials, launched a new range of chocolate-covered ice cream bars in supermarkets, dropped a new merchandise line and brought back its Christmas trifle, for starters — and, after taking care of your summer drinks list, it's now moving on to Easter cocktails.
Teaming up with Cocktail Porter, Messina has a new DIY kit that'll let you make your own boozy beverage — this time using its dulce de leche, and pouring it inside an Easter egg. Basically, it's the answer to a familiar dilemma, especially at this time of year. No one likes choosing between tucking into an orb of chocolate or having another boozy beverage, after all.
The Messina dulce de leche and coffee cocktail packs come with the brand's popular topping, as well as Baileys, cold-drip coffee and Mr Black Coffee Liqueur. You'll also receive chocolate Easter eggs, which you'll pour your mixed liquids into, as well as pieces of salted caramel popcorn to pop on top.
You can pick between two different-sized packs, with the small kit costing $80 and making five drinks, and the large costing $140 and making 12.
A second type of seasonal kit is also available, without Messina products, but featuring espresso martinis served out Lindt milk chocolate bunnies. This one also comes with vodka, cold-filter coffee, sugar syrup and Mr Black Coffee Liqueur, and the prices for both small and large batches are the same.
Cocktail Porter delivers Australia-wide, if that's your Easter drinking plans now sorted.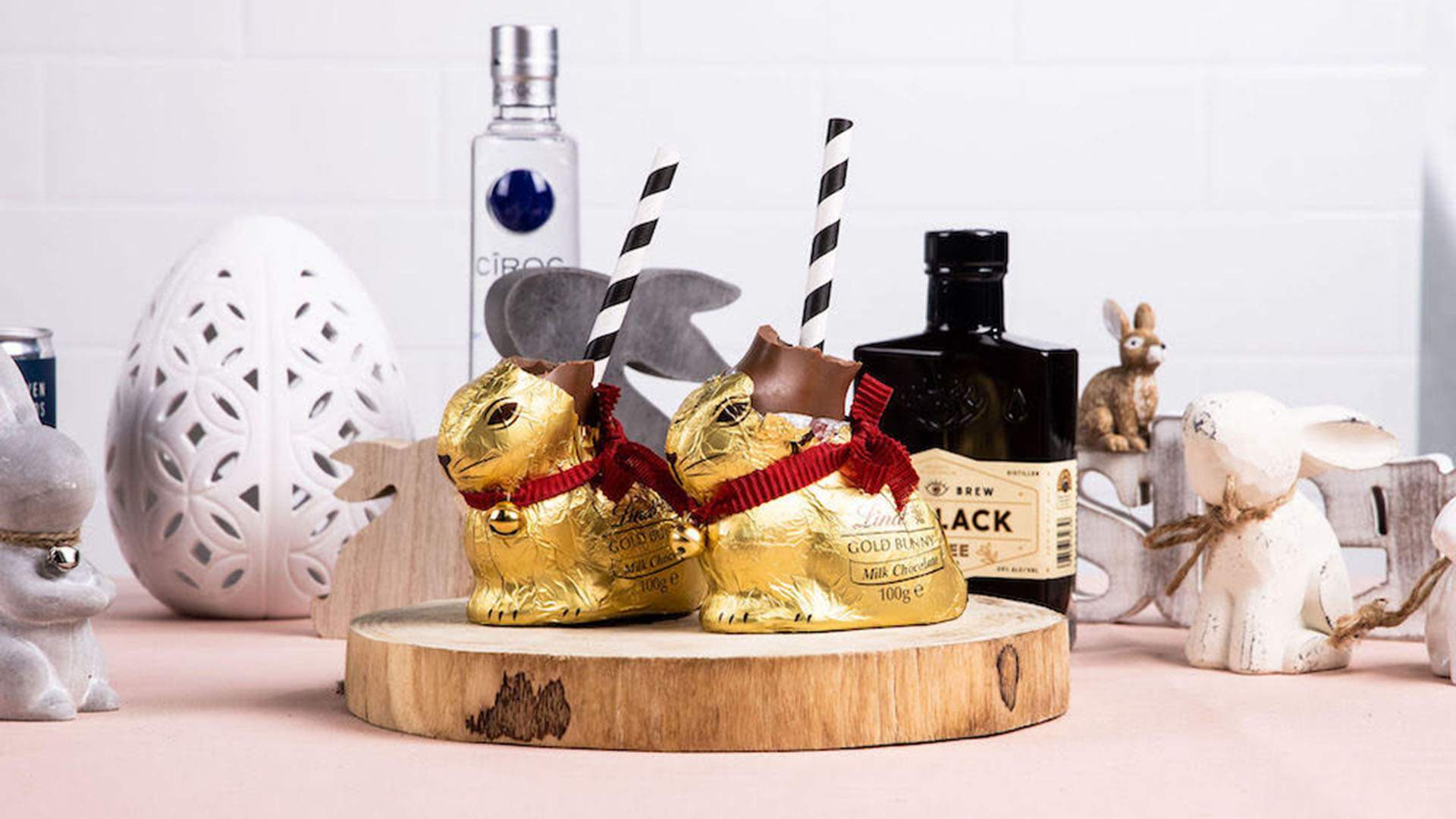 To order Cocktail Porter's Easter cocktail kits, head to the Cocktail Porter website.
Published on March 14, 2021 by Sarah Ward