FOOD & DRINK
How to Make a Native Australian Spiced Bloody Mary with Chef Matt Stone
A truly Australian breakfast of champions.
Chef Matt Stone wants to you to make a bar out of your own backyard. Really. Melbourne's young gun head chef of Victoria's Oakridge winery, Stone made his industry name as head chef of Joost Bakker's Greenhouse, Silo and Brothl, then as the culinary brains behind IconPark's Sydney pop-up Stanley Street Merchants and a MasterChef regular. At his core, Stone's a stickler for ethical and sustainable cooking, so he's just released his first cookbook The Natural Cook to help fuel some of that philosophy in everyday Aussie kitchens.
The (extremely well photographed) cookbook's brimming with recipes meant to make you rethink food, bring you back to basics, try traditional techniques, adopt new sustainable cooking habits and make the best of the bounty of native ingredients Australia's got going on (one of the most sustainable ways Australians can cook). Of course, the book champions Stone's infamous 'zero-waste' philosophy, whether you're making yoghurt, pickling things or making a Bloody Mary.
We've taken a couple of recipes out of of Stone's book, to show you how easy it is to incorporate native Australian ingredients into your everyday — well, into your cocktails in particular. Here's a little humdinger of a recipe for a Bloody Mary using native Australian spices — a truly homegrown breakfast of champions.
Once you've crafted this gem, try making Stone's ant-rimmed Aussie South Side too (recipe over here).
NATIVE SPICED BLOODY MARY
"For a fresh kick, you can also add finely chopped veggies such as tomato, cucumber, celery and chilli. Hangover be gone!"
INGREDIENTS
Serves one
ice
3 dried bush tomatoes
60 ml (2 fl oz/¼ cup) vodka
15 ml (½ fl oz) lemon juice
6 dashes of Worcestershire sauce
5 dashes of Tabasco sauce (or other hot sauce)
2 large pinches of ground pepperberry,
plus extra to garnish
2 large pinches of Australian Seven Spice (recipe below)
(see page 211), plus extra to garnish
1 pinch of pink salt, plus extra to garnish
125 ml (4 fl oz/½ cup) tomato juice
celery stalk or cucumber slice, to garnish
Fill a serving glass with ice and let it stand. Muddle the bush tomatoes, and any other vegetables you feel like, in your cocktail shaker. Add all the other ingredients except the garnishes to the shaker and fill with ice. Slowly 'roll' your shaker end over end to mix and chill the ingredients without frothing things. Taste-test with a straw and add additional Tabasco if you'd like it spicier.
Discard the ice from the serving glass and replace with fresh ice. Single-strain the liquid into the serving glass. Add the celery stalk or cucumber slice and finish with a pinch of salt, pepperberry and Australian seven spice.
Note: Online bush food specialists offer a variety of Aussie fruits, herbs and spices, including bush tomatoes and pepperberries.
HOW TO MAKE MATT STONE'S AUSTRALIAN SEVEN SPICE
This is my version of Chinese five spice and it's perfect on barbecued meats, vegetables and fried bugs. If you don't feel like eating bugs with your beer then perhaps try it rubbed into barbecued chicken wings or slow-cooked beef ribs. The individual spices can vary due to season, availability and personal taste, so think of this as a rough guide. Use double the amount of mountain pepper if you like your spice mixes hot.
1 tablespoon ground bush tomato
1 tablespoon ground lemon myrtle
1 tablespoon ground wattleseed
1 tablespoon ground pepper leaf
1½ tablespoons ground mountain pepperberries
2 teaspoons ground aniseed myrtle
1 tablespoon ground mangrove myrtle
Note: While most of the Australian ingredients used in this book can be substituted with something non-native, this is the one recipe I urge you to stick to (otherwise it will become 'mostly Australian seven spice'). Mix all ingredients. Store in an airtight container or jar.
Recipe and image from The Natural Cook by Matt Stone (Murdoch Books). Photography by Mark Roper RRP $39.99 available now in all good bookstores and online.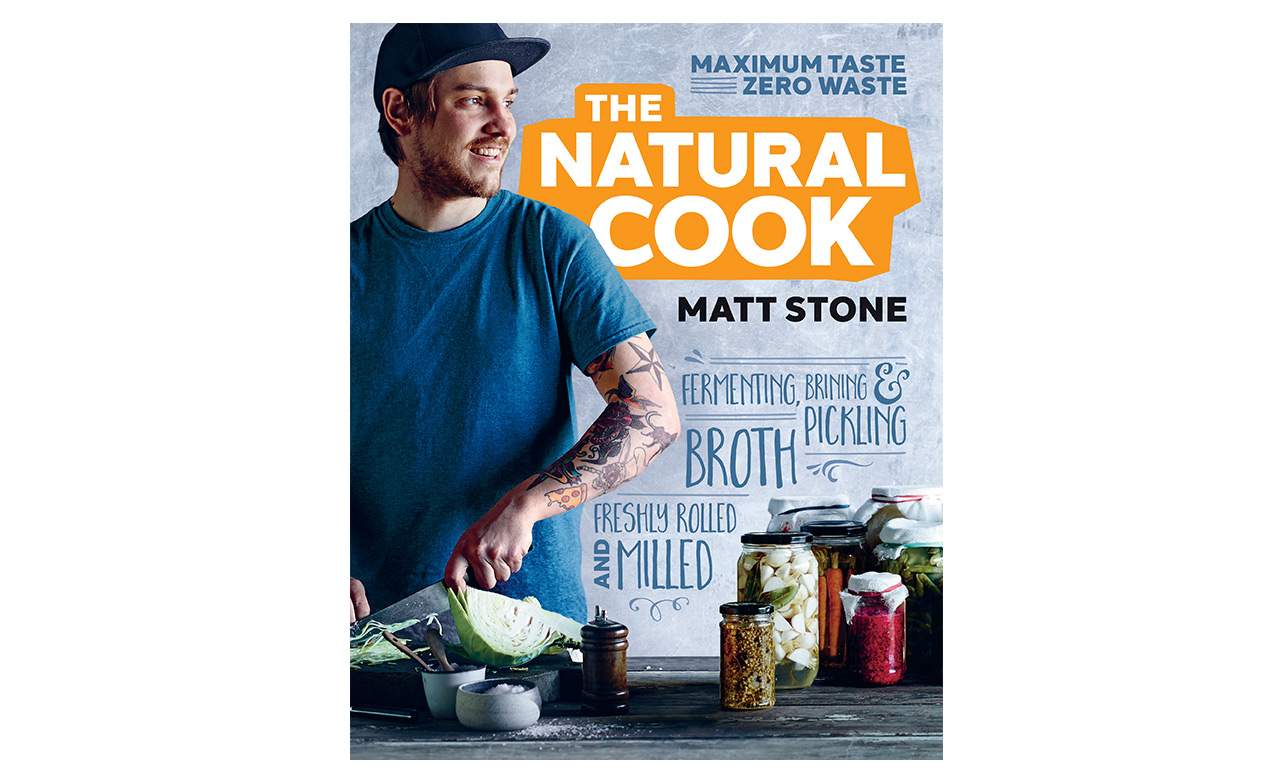 Published on September 23, 2016 by Shannon Connellan