FOOD & DRINK
The Nine Best Rooftop Bars in Brisbane
The best place for a beverage is above the city.
The Nine Best Rooftop Bars in Brisbane
The best place for a beverage is above the city.
No longer need we flock south to find a rooftop bar. While our southern sister Melbourne turned rooftops into hotspots, Brisbane just twiddled her thumbs — building anticipation, we'll argue. Just a few years ago, we couldn't have made a list of them. But the time has come, and the time is now that people in the grand city of Brisvegas can take it to the top for a night on the town. With an average of 263 days of sunshine per year, it seems silly that we hadn't thrown the tops off them all earlier —here's our list of the best rooftop bars in Brisbane.

SAZERAC
This sky-high watering hole can be found above Four Points by Sheraton Hotel at 99 Mary Street — 30 storeys above street level. In this swish rooftop bar, you can enjoy a cold beer or sip on a cocktail, including the New Orleans-originated combination of cognac, absinthe, Peychaud's Bitters and sugar it's named for. Both will go down nicely with panoramic city skyline views, and with the share plate-heavy food menu by executive chef Ambrose Andrews.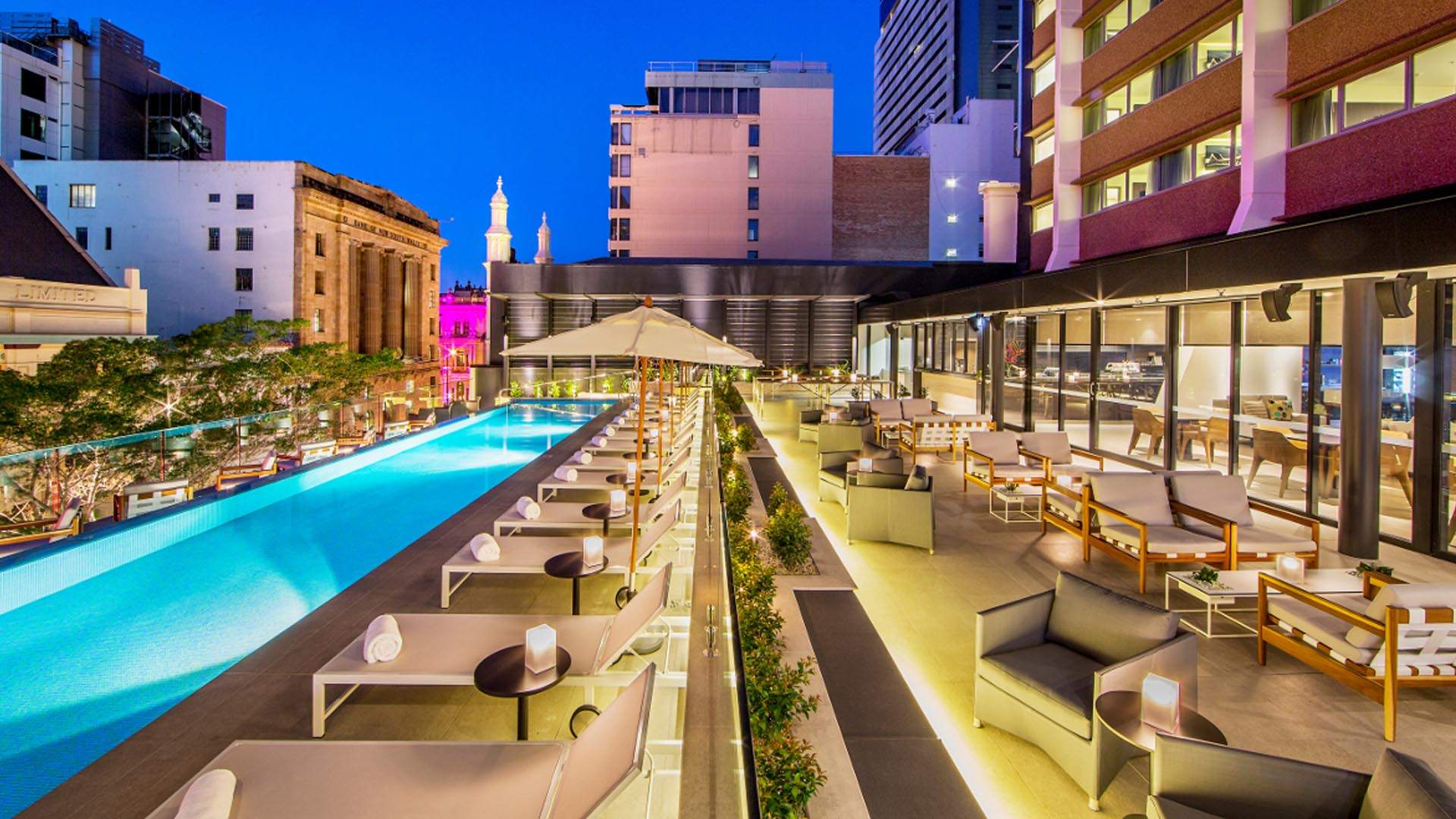 LENNONS POOL BAR
One minute you're shopping down Queen Street Mall, the next you're having beers and people-watching from level four at Lennons Pool Bar. Overlooking the mall, this open-air rooftop is the perfect place to catch the last rays of sun disappear beyond South Bank. Order a snack, grab a drink and pretend to talk on the phone as though you're an exotic businessperson staying at the hotel to do important business things.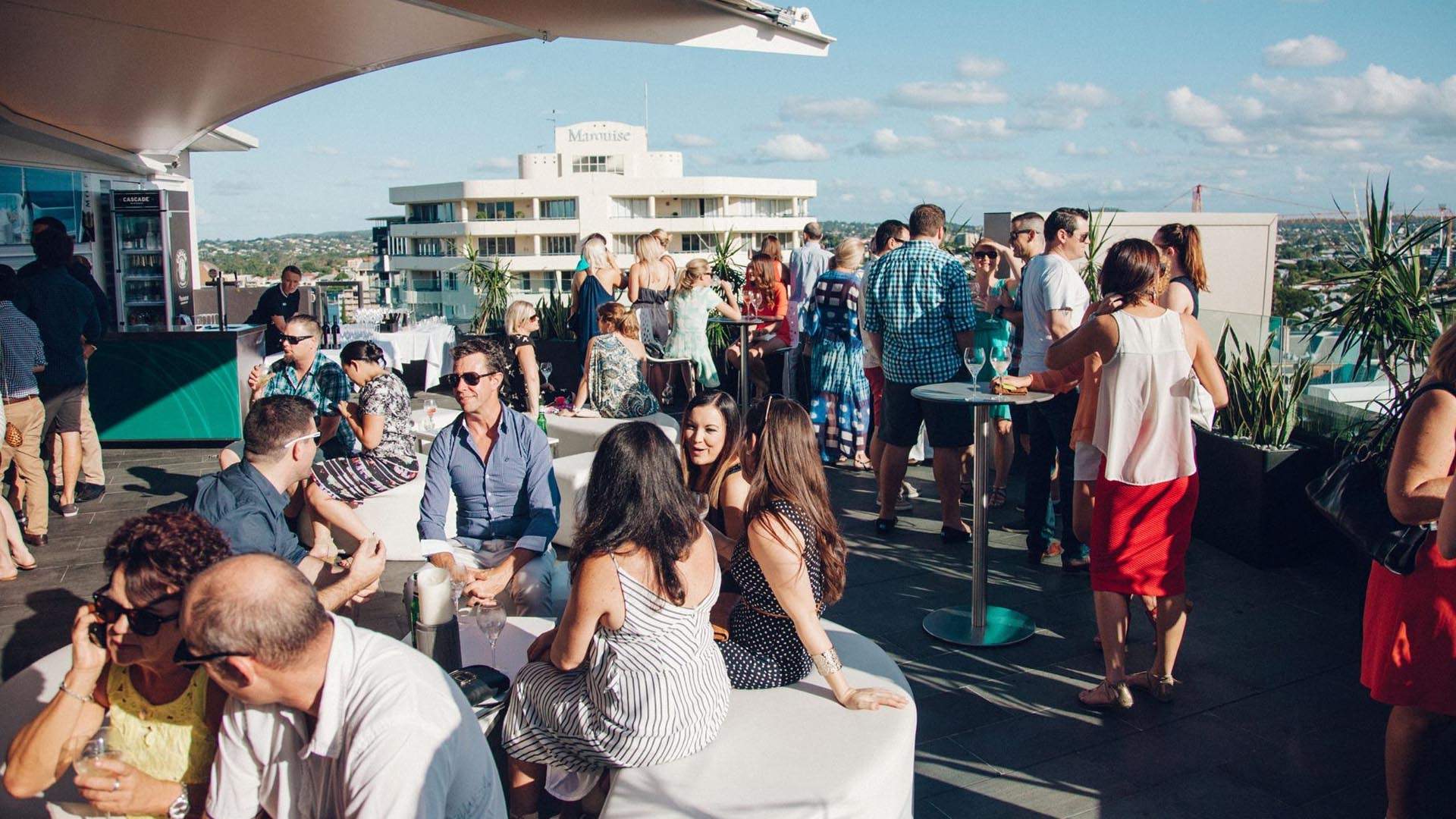 EAGLES NEST
Located atop The Point Hotel, Eagles Nest boasts incredible sunset views. Incredible views before and after that glowing ball in the sky disappears over the horizon, too. Head to the bar and fetch yourself a schooner or two, then you and your friends can enjoy one of the city's favourite Sunday sessions. Yes, you've seen plenty of 'Grams of this picture-perfect view.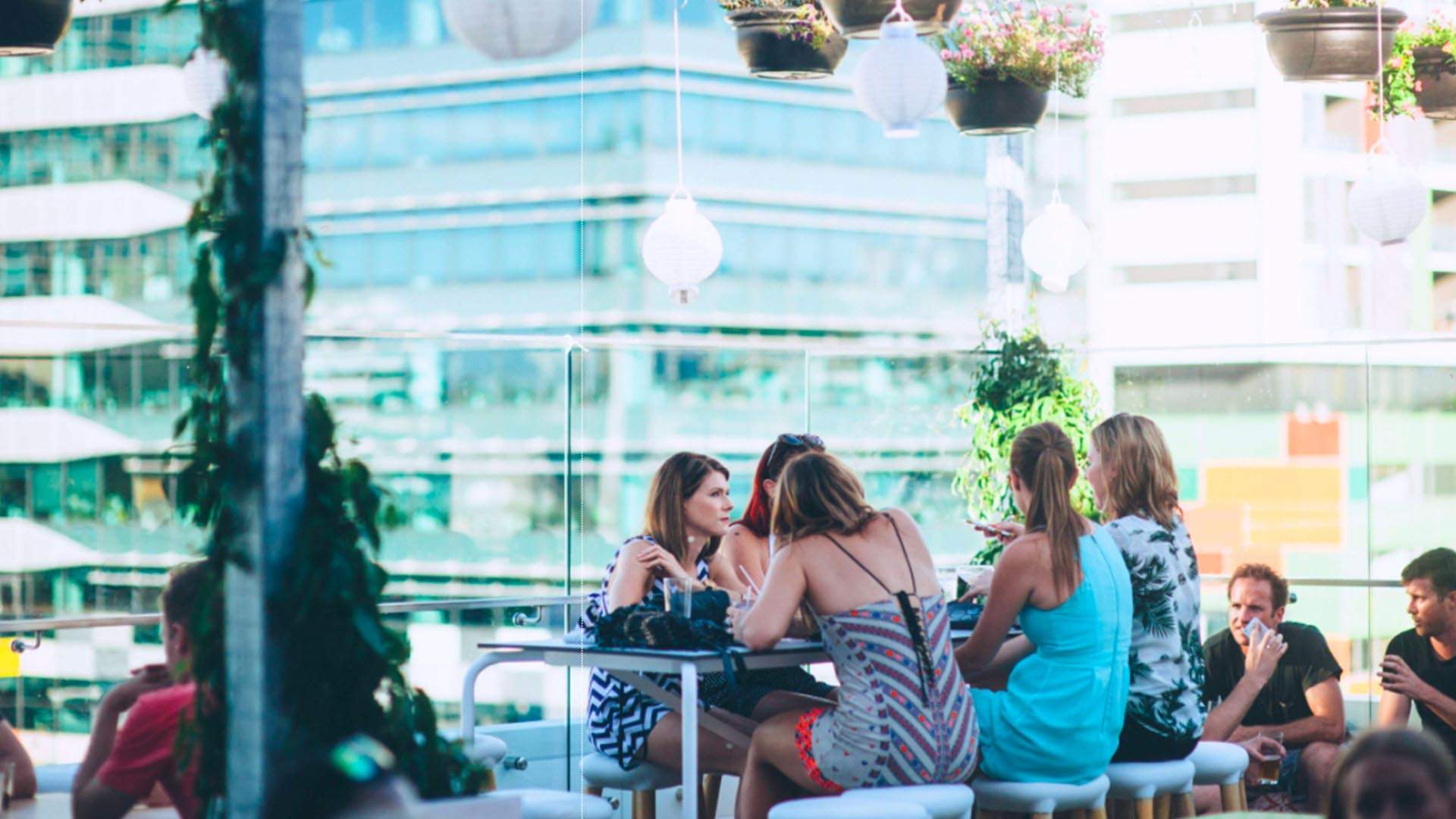 UP ON CONSTANCE
When it rains, it pours. You don't want it to rain when you're at a rooftop bar, of course, but this one came during a flurry of sky-high openings. Up On Constance sits at the top of the Tryp Hotel in Fortitude Valley. Just make your way down the street art-covered alleyway and up the lift for some topless drinking — strictly in the roof sense.

SIXTEEN ANTLERS
Peer out over King George Square and the City Hall clock tower at CBD rooftop hangout Sixteen Antlers. It's perched 16 stories above the ground on the top level at Pullman and Mercure Brisbane on the corner of Ann and Roma streets — and it might just boast one of the best inner city views in Brissie. While you'll find eye-popping views aplenty, don't go expecting Sixteen Antlers to match its vast vistas with big crowds — instead, it's a relatively intimate 120-person bar.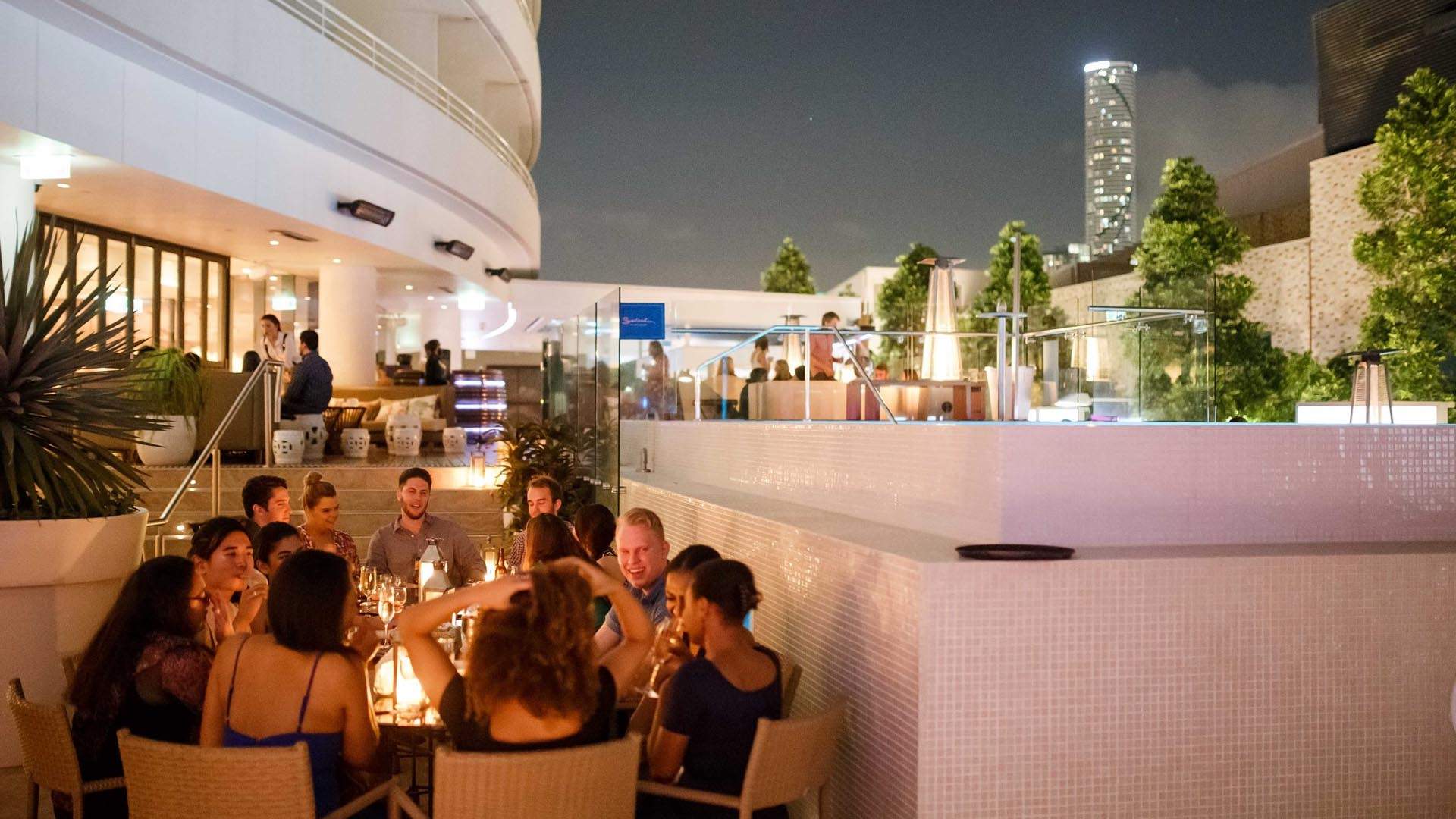 SOLEIL POOL BAR
A few years back, the area once known as Bacchus pool bar underwent a makeover and relaunched as Soleil Pool Bar, a summer spot in South Bank to be enjoyed by Brisbanites from sunrise to sunset. Tan on the pool deck or lounge around the main bar while DJs spin the soundtracks of summer and a team of bartenders serve, stir and shake a brilliant array of beers and cocktails. Soleil invites you to enjoy a poolside party vibe with a little bit of glamour.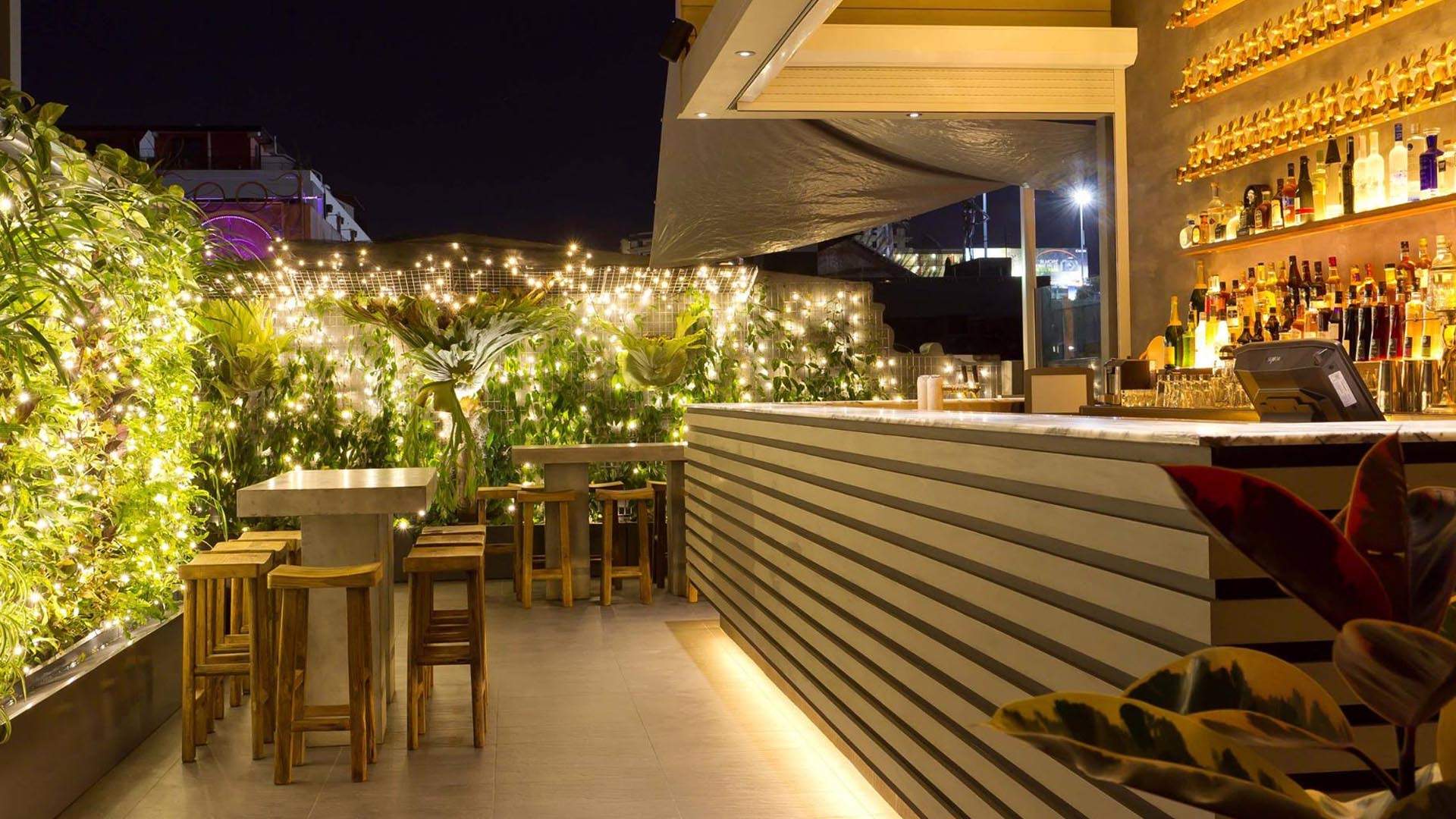 ELIXIR ROOFTOP BAR
Despite being one of the first rooftop bars, it seems many locals are still unaware of dear old Elixir. Climb the sterile staircase to find an inner-city urban oasis. Decor is a mix of sleek and natural, with the heavy marble-topped bar and cement tables contrasting with wooden benches and lush foliage. The perfect place to watch the sunset over Fortitude Valley, the open yet intimate venue is a sophisticated bar for beers cocktails and and fine wines.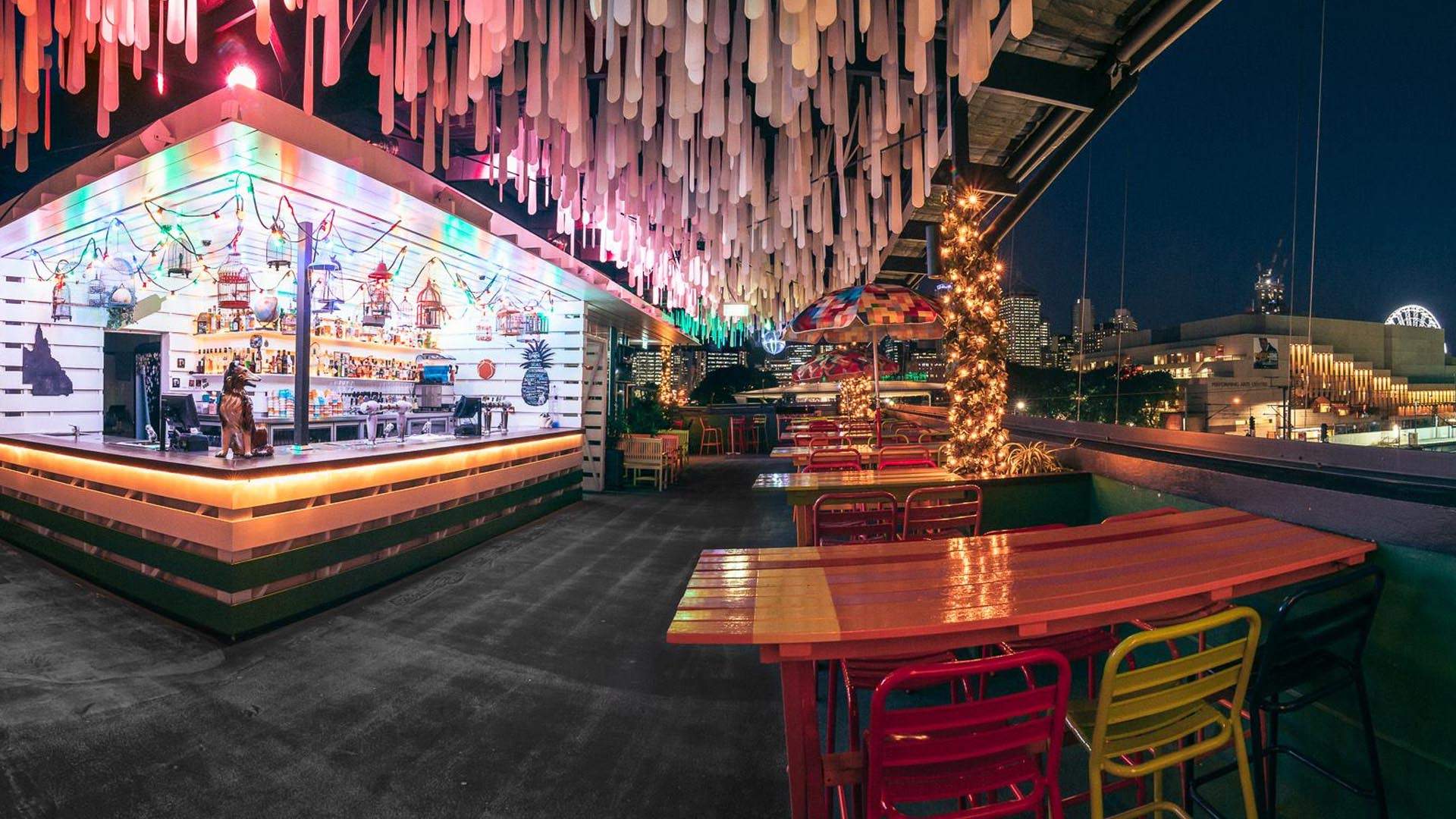 DANDY'S ROOFTOP
I remember lining up between singlet-clad, fake-tanned men on a Sunday for a ticket to reach The Fox Hotel's rooftop — only to never make it to the top. Luckily things have progressed, I'm no longer a student and The Fox has grown up too. A renovation saw the top floor become Dandy's Rooftop — a fun, colourful, tennis-themed space that says summer all year long. Head along for city views, tasty drinks and enticing bar food.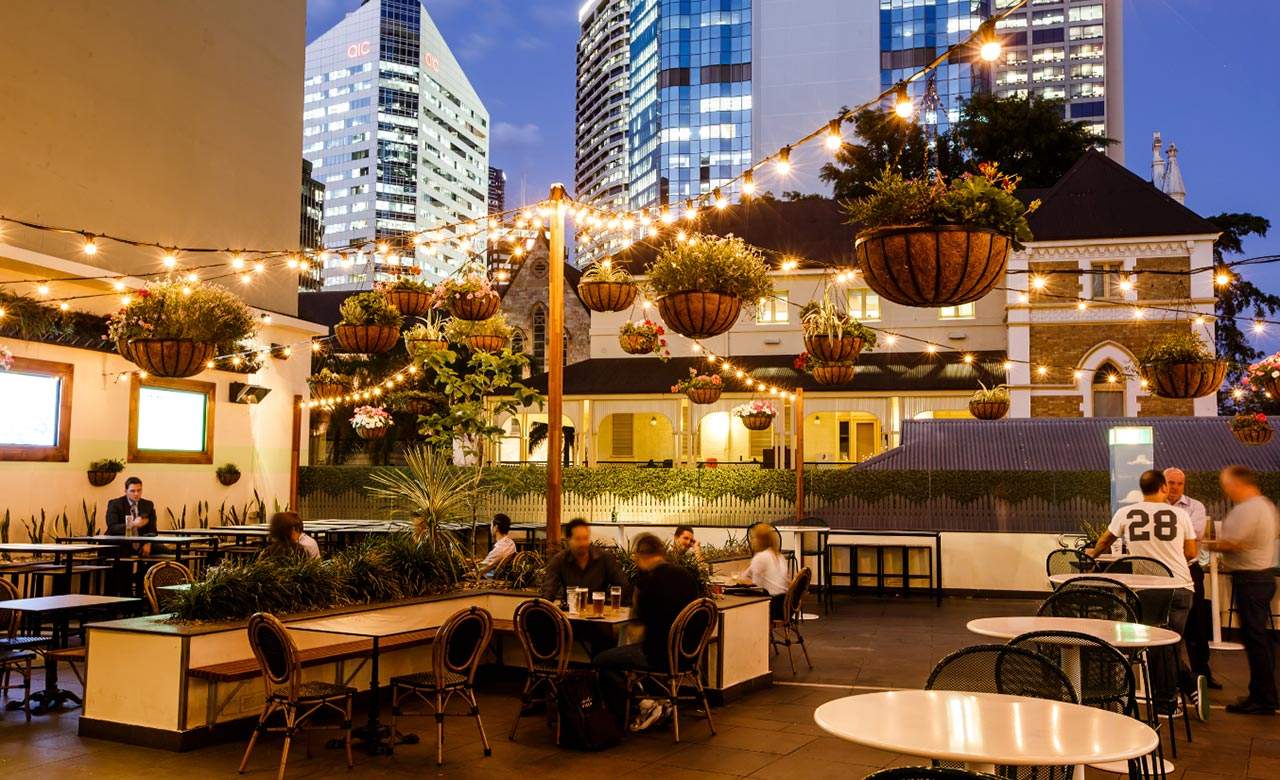 THE STOCK EXCHANGE ROOFTOP
A great secret marketing campaign and sneaky renovation turned the Stock Exchange from drab to fab. In the city centre, the rooftop now attracts a more corporate crowd and the makeover puts the whole venue a league above where it was previously. The large, square space is filled with wooden tables, hanging plants and fairy lights, giving it a casual beer garden atmosphere perfect for after-work drinks.
Published on February 20, 2015 by Daniela Sunde-Brown