FOOD & DRINK
Five Brisbane Parks Fit For a Boozy Picnic (and Where to Pick Up Snacks Beforehand)
Head to the park for a boozy picnic with the finest snacks you can find along the way.
Five Brisbane Parks Fit For a Boozy Picnic (and Where to Pick Up Snacks Beforehand)
Head to the park for a boozy picnic with the finest snacks you can find along the way.
---
in partnership with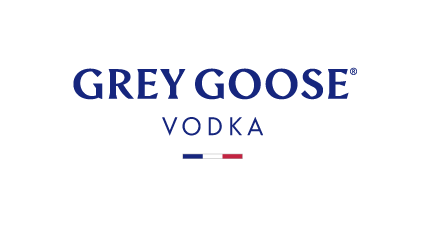 A patch of grass, a comfy rug, tasty snacks and refreshing beverages — when summer hits, is there anything better? That's the picnicking holy grail, as well as a recipe for whiling away a lazy day. Still, not all leisurely outdoor meals are created equal.
First, you'll need the right spot. In Brisbane, only five parks allow BYO boozing, so it's a short — but still incredibly scenic — list. Next, you need something to sit on, although that's the easiest part to plan. When it comes to something to eat, don't just opt for supermarket fare; gourmet snacks are available to buy right near each of the city's alcohol-friendly parks, and it tastes better than cheap crackers and bread. Plus, we've teamed up with premium French vodka Grey Goose to help with the drinks, too. Consider this our fool-proof template for a cocktail-fuelled summer picnic to remember.

NEW FARM PARK
Get snacks from: Sourced Grocer
It's every Brisbanite's summer go-to spot, whether you're eager to stare dreamily at the river, kick a soccer ball around between drinks or wander through the rose garden. Yes, that'd be New Farm Park, which also boasts a prime location and plenty of grassy space among its many highlights. You're bound to have ample company here, but there's such a laidback feel to this corner of the city that you'll probably hardly notice. Making a pitcher of Grey Goose Spiked Ice Tea will naturally help — and it'll pair well with anything you decide to pick up from Sourced Grocer. You'll need to call in on your way to the park, but the Teneriffe favourite's loaded sandwiches are worth the trip. On weekends, keep an eye on the changing flatbread menu, too.

ROMA STREET PARKLANDS CELEBRATION LAWN
Get snacks from: Spring Hill Deli
Marking a special occasion — other than Brisbane's warm-weather gloriousness, that is? The Roma Street Parklands Celebration Lawn has you covered, as its name suggests. Its moniker actually reflects the fact that it's where plenty of big events are held, but it's also a nice bit of turf for your own small-scale merriment. Of course, you'll want to check the lawn's events calendar before you make plans. And, before you listen to the cascading waterfalls and smell the frangipani scent wafting through the air, you'll also want to stop by Spring Hill Deli for supplies. From baked goods and cafe staples to salads and fresh fruit, you'll leave loaded up with snacks. Just don't forget to make some suitably laidback Grey Goose Summer Lemonade as well.

ROMA STREET PARKLANDS LAKE PRECINCT
Get snacks from: The Bagel Boys
More than once, every Brisbanite has forgotten that there's a lake in the middle of Roma Street Parklands. It's a far prettier colour than the old brown snake that we all call the Brisbane River; it's surrounded by lush grass, and it's filled with fish and ducks. Where better to sit, knock back a Grey Goose Le Grand Fizz and watch the world go by? Or, to roll out your blanket, munch on a few bagels, then take a mosey along the boardwalk? You can find said bagels at the aptly named Bagel Boys, with the outfit's Adelaide Street spot open on weekends. Expect variety, too, including jalapeno, blueberry and choc-chip bagels (not all in one), honey, jam and chive schmears (again, separately), and a lengthy list of filled options.

SOUTH BANK'S RIVERSIDE GREEN
Get snacks from: Belle Epoque
South Bank isn't short on scenic patches of land, but the Riverside Green ranks up there with the best of them. The grass, the river, the breeze — they all contribute to an incredibly inviting spot. And, even though it's usually well-patronised, and you can see the CBD across the water, it has an unmistakably cruisy vibe. Keep that feeling going by mixing up some Grey Goose French Sangria to bring with you. For snacks, stick to the theme by calling into Belle Epoque as well. Located at the bottom of the Emporium Hotel, the Parisian-style patisserie will make sure your tastebuds are satisfied. Croissants, pastries, sandwiches, chocolate, macarons, elderflower cheesecake — they're all on the menu.

SOUTH BANK'S PICNIC ISLAND
Get snacks from: The Stores
There are no prizes for guessing just what you're meant to do in this leafy corner of South Bank, even if it isn't really an island. It does come with a fish-filled pond, though, and the river isn't far away — and there's ample space to get picnicking, naturally. Or barbecuing, given that you'll find those on site too. To take advantage of those hot grills, stopping by The Stores West End on your way in is a must. Grab some meat and seafood from the butcher, pick up olives from the deli and cheese from the fromagerie, and gather salad ingredients from the fresh produce section. Then, for dessert, baked pastries will do the trick. All that's left is to enjoy a few Grey Goose Coconut Coolers and settle in for the long haul.

Upgrade your summer picnic by choosing premium vodka Grey Goose. Each bottle is distilled in France, and the high quality vodka has a 100-percent traceable production process, from crop to cork.
Published on December 12, 2019 by Sarah Ward