FOOD & DRINK
A Guide to Food and Drink in New Zealand's Christchurch Region
Opportunities for memorable eating experiences abound.
in partnership with

The Christchurch food scene is better than it has ever been. It's vibrant, quirky, sophisticated and in touch with the land. From fresh produce picked up at the local farmers' markets to the many restaurants, cafes and food trucks, there are opportunities for good eating experiences all over Christchurch. It's a place to come and enjoy food made with the best produce from the land and ocean, with respect for local farmers and producers.
Christchurch's wealth of produce has made it the home of food foraging groups and ConversatioNZ, a movement initiated by chefs, restauranteurs, producers and writers in the food industry aiming to highlight the quality and vast array of spectacular food and edible resources available in New Zealand. It was hard to choose, but here are five of our favourite places to eat at in Christchurch.

SUPREME SUPREME
Saying something twice emphasises its meaning. This is certainly the case at Supreme Supreme, a cafe, coffee school and wholesale coffee venue within a stone's throw of Christchurch's city centre. Coffee Supreme has been producing particularly fine specialty coffee since the 1990's, first in Wellington, then moving on to Christchurch and Melbourne. Supreme Supreme is equipped with a full kitchen and bakery, offering tasty breakfast and lunch fare made from scratch using locally-sourced ingredients. The eatery arm of their venture continues their attention to detail and good taste. In past lives, the venue was a Land Rover dealership and the Hop Yick Asian Food Warehouse — the vibe now is of a futuristic and minimal diner.

ROOTS RESTAURANT
Whatever you do, don't forget to visit the port town of Lyttelton on a trip to Christchurch — the award-winning Roots Restaurant is only twenty minutes away, and it's not to be missed. The 2015 Restaurant of the Year is an eating adventure savoured by those who enjoy food gathered and made with commitment and love. The menu at Giulio and Christy Sturla's intimate 30-seater eatery encompasses what's fresh from the kitchen garden, nearby local growers and farmers. The five-, eight- and 12-course degustation menus showcase ingredients that reflect the seasons. Sit in the peaceful private garden or in one of two cosy dining rooms.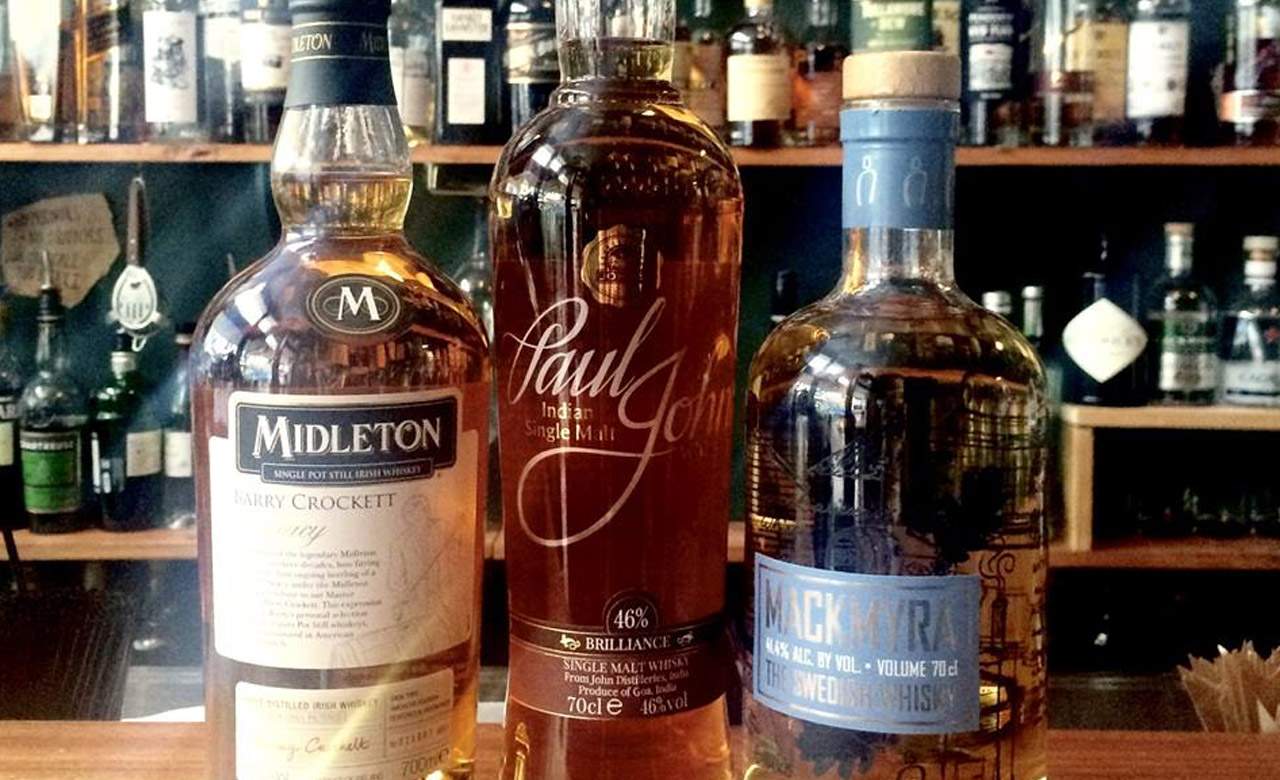 THE LAST WORD
With its Spanish Mission facades, New Regent Street has long been a favourite shopping spot for Christchurch locals. Recent times have seen a burgeoning of bars, restaurants and cafes pop up in this quirky little space. One of the standouts is definitely The Last Word. With two floors of ambient retro sophistication, this is the place to go for some quiet reflection or intimate conversation over a cocktail. Indeed, the whisky list is a veritable library collection of greats, curated with love and knowledge. Try a glass of their 19-year-old Glendronach vintage single cask; a crisp citrus twist flows through sherry poached pears and ripe yellow plums with a warming white pepper spice finish.

THE MONDAY ROOM
If ever there was a place to get a cocktail in Christchurch, it's at The Monday Room. Think many variations on the Bloody Mary and pages of cocktail puns. Housed in one of the oldest standing buildings in Christchurch, you'll be enveloped by the rich and opulent atmosphere whether you're there for brunch, dessert or anything in between. The locally-grown and organic-inspired menu is expertly executed by head chef Hannah Cooper-Grieve and showcases some of Canterbury's finest meat, seafood and produce. The wine list is all biodynamic and organic, and favours local vineyards, particularly those 45 minutes away in Waipara.
 
SMASH PALACE
Smash Palace started as a bus converted into a bar on Victoria Street, but it has now found more permanent digs on High Street in Christchurch. The famous beer hall, and the bus for that matter, are key factors in the success of the joint. On a sunny day the outdoor courtyard is packed with people enjoying a beverage. A family business, Smash Palace is dedicated to craft beer, local wine and the community, aiming to bring more of one to the other. They also serve some of the city's best made-from-scratch burgers in house-made buns.
Maybe you've been to New Zealand's North Island, but have you ever ventured down South? Christchurch, and New Zealand's surrounding Canterbury region, is the perfect place for a quick holiday. Use our planning guide to book your trip, then sort out your itinerary with our adventure, nature and relaxation guides.
Top image: Roots Restaurant. 
Published on January 13, 2017 by Jo Rittey