FOOD & DRINK
Bianca Is James Street's New Laneway Trattoria From the Same Same, Agnes and Honto Crew
Head to the new Ada Lane spot for classic Italian dishes with an Aussie twist, including pickled sardines, burrata, pork and fennel lasagne, and filled doughnuts.
Longtime might've closed its doors a couple of years ago, but the team behind the Fortitude Valley favourite has been busy tempting Brisbantites' tastebuds at its growing range of local restaurants. Fans of Japanese cuisine have been flocking to Hôntô since 2018, while Same Same started serving up Thai dishes in 2019 — and pouring more than 140 different tequilas at its upstairs bar Los, too. In 2020, Agnes joined the fold as well, and marked the latest venture from acclaimed chef Ben Williamson (ex-Gerard's Bistro, The Apo). Now, classic Italian dishes are on the menu, thanks to new James Street trattoria Biánca.
Nestled into Ada Lane, which branches off of the popular Valley roadway — and also houses The Calile Hotel, Same Same and Gelato Messina — Biánca is all about simple, old-school Italian fare. Williamson has overseen the menu, which gives its range of dishes a few Australian twists via its focus on seasonal produce.
Within the trattoria's pastel-hued confines, diners can tuck into marinated mussels, pickled sardines, 'nduja, prosciutto di parma, burrata and fiore sardo pecorino with figs — as well as a pasta range that includes pork and fennel lasagne, plus spaghetti with prawns.  The chicken is done Milanese-style, the porchetta skews Roman and a Florentine steak is on the menu, while the dessert lineup includes pistachio gelato, lemon sorbet, tiramisu and filled Italian doughnuts.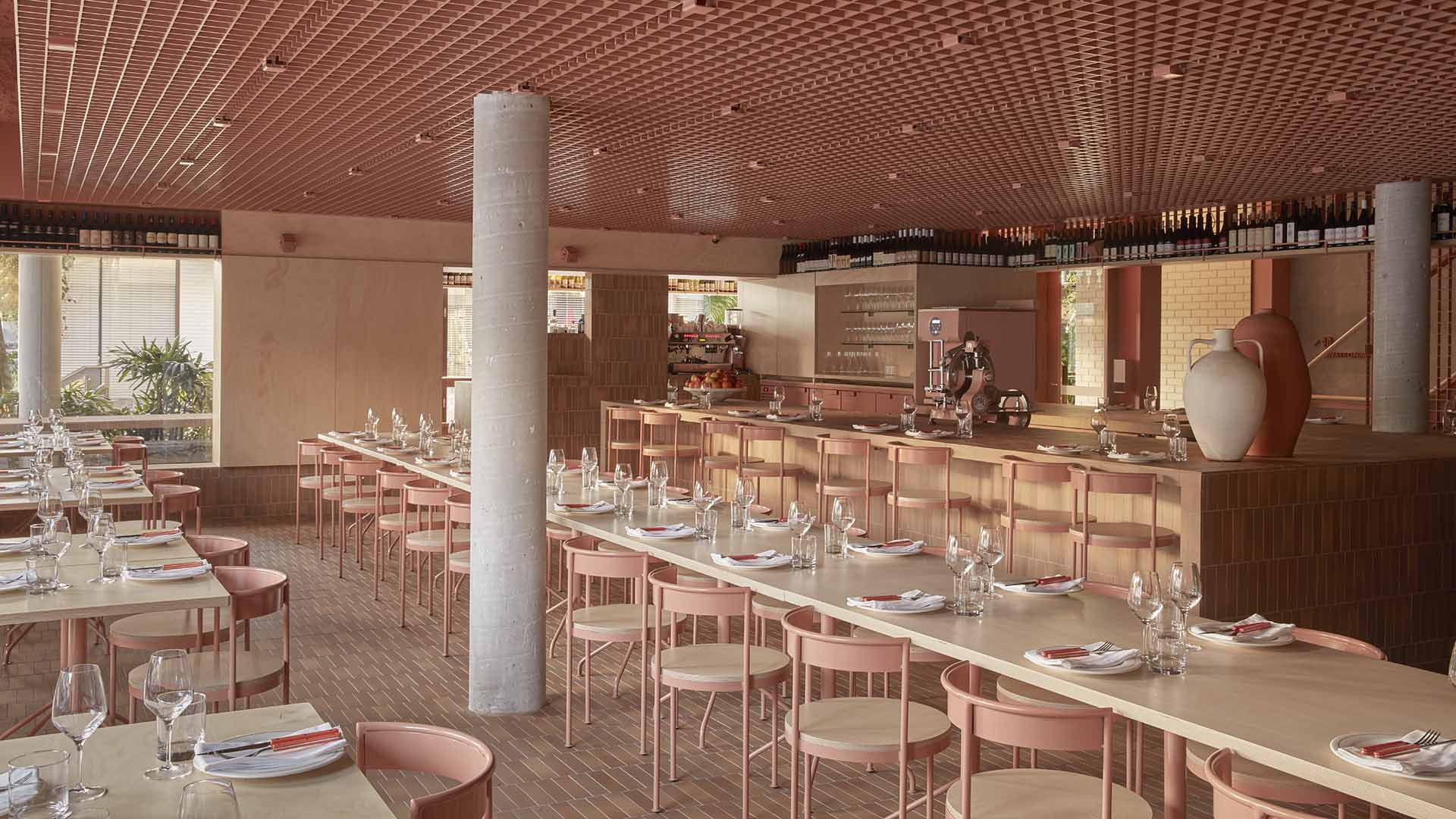 When you're tucking into Biánca's cheeses, breads and pastas, you're eating slices of dairy and servings of carbohydrates all made in-house, and paired with a lengthy Italian-focused wine list. Or, if you'd prefer a cocktail, highlights include a Campari, creme de peche, white peach and orange juice number, plus a combination of gin, apricot, rosemary and lemon.
And, should you be dining with seven or more people, you'll be picking from the restaurant's two set menus. The $70 option works through five courses, while the $110 menu offers a bigger range, plus a serving of lemon sorbet as a cleanser before dessert.
Inside, as well as pink, salmon, peach and terracotta hues, tiles are a big feature — as is the openair bar. Upstairs sits the private dining room, which can seat 36, and only serves the two set menus.
Find Biánca at Shop 5 Ada Lane, 46 James Street, Fortitude Valley — open for dinner daily, and for lunch Friday–Sunday.
Published on May 05, 2021 by Sarah Ward