Five Romantic Brisbane Date Ideas for This Week From Budget to Blowout
Just think of us as your cultural wingman.
Tired of the classic movie and dinner date night combo? Us too. That's why we're always on the hunt for new things to do, scouring the city for not-boring Brisbane activities — ones that are guaranteed to take your next date way beyond done-before beers at the pub. Whether you're taking someone on a second date or doing your 100th with your significant other, we've got some killer (and, yes, cute) ideas for dates to go on this week, no matter how much money you've got to spend. Just think of us as your cultural wingman. You're welcome.

FREE

GO FLY A KITE
Brisbane's big blue sky is about to get brighter — no, summer isn't here quite yet, but Brisbane Kite Festival is. From 10am–3pm on Sunday, August 21, the high-flying event will take over the Murarrie Recreation Reserve, filling the air with colourful structures flapping in the wind.
It's a family-friendly affair, but Brisbanites of all ages are welcome to roll out their kite and watch it float in the wind — and, yes, that means you and your special someone. If you need some help, there'll be kite workshops onsite, too. Plus, if you want to be part of the fun but don't have your own kite, there'll be some for sale on the day, as well as professional kite flyers (yep, that's a thing) to give you a hand.
When you're not holding a string and staring at the clouds, you can also grab something to eat or do a little browsing, with the festival also featuring markets and food stalls. Entry is free — and pets are welcome, so bring your doggo along.


ENJOY A FREE SHOWCASE OF QUEER CINEMA
It's not every day that you and your other half can revisit some of the absolute best queer movies of the past few decades on the big screen, and for free — but that's exactly what's on the bill at the Gallery of Modern Art this month. Until Wednesday, August 24, the venue's Australian Cinematheque is diving into the recent history of LGBTQIA+ cinema, all thanks to a program called In Queer Time.
The yearning romance of Andrew Haigh's Weekend, which sees casual hookups as more than just a one-night stint of physical attraction, is one such must-see — or must-see-again — flick that's on the program. So too is the iPhone-shot Tangerine, which follows best friends, sex workers and trans women Sin-Dee Rella (Kitana Kiki Rodriguez) and Alexandra (Mya Taylor), and takes place on Christmas Eve. Or, you can check out Xavier Dolan's debut coming-of-age drama I Killed My Mother, aka the film that catapulted the Laurence Anyways and Mommy filmmaker to fame — or jump back a little further to 1990, and to another debut, thanks to Todd Haynes' (Carol, Far From Heaven) Poison.
Films screen on Wednesday and Friday nights, and during the day on Saturdays and Sundays — and, while no one needs a reason to show a lineup of queer greats like this, GOMA is pondering the notion of queer time in each and every film.

UNDER $50
PAIR PIZZA, PROSECCO AND A PRIME RIVER VIEW
There are two ways that you and your favourite person can spend a Thursday night: wishing it was Friday already, or pretending that it is. The latter is much more fun, clearly, and it's exactly what overwater bar Will & Flow is serving up at its returning weekly Beats and Eats sessions.
Here, you'll sit atop the river — on the CBD side, opposite South Bank — and you'll pair pizzas, sparkling, a DJ-spun soundtrack and that killer view. It all kicks off at 4.30pm each week, which is perfectly timed to stop in after work and make an evening of it.
On the food menu, two types of slices will tempt your tastebuds. Whether you fancy mushroom and capsicum or tomato, basil and mozzarella, you can nab a pizza and a glass of prosecco for $20 — or a pide instead. DJs will be on the decks, setting the mood. And entry is free, but you'll pay for whatever you'd like to eat and drink.

UNDER $100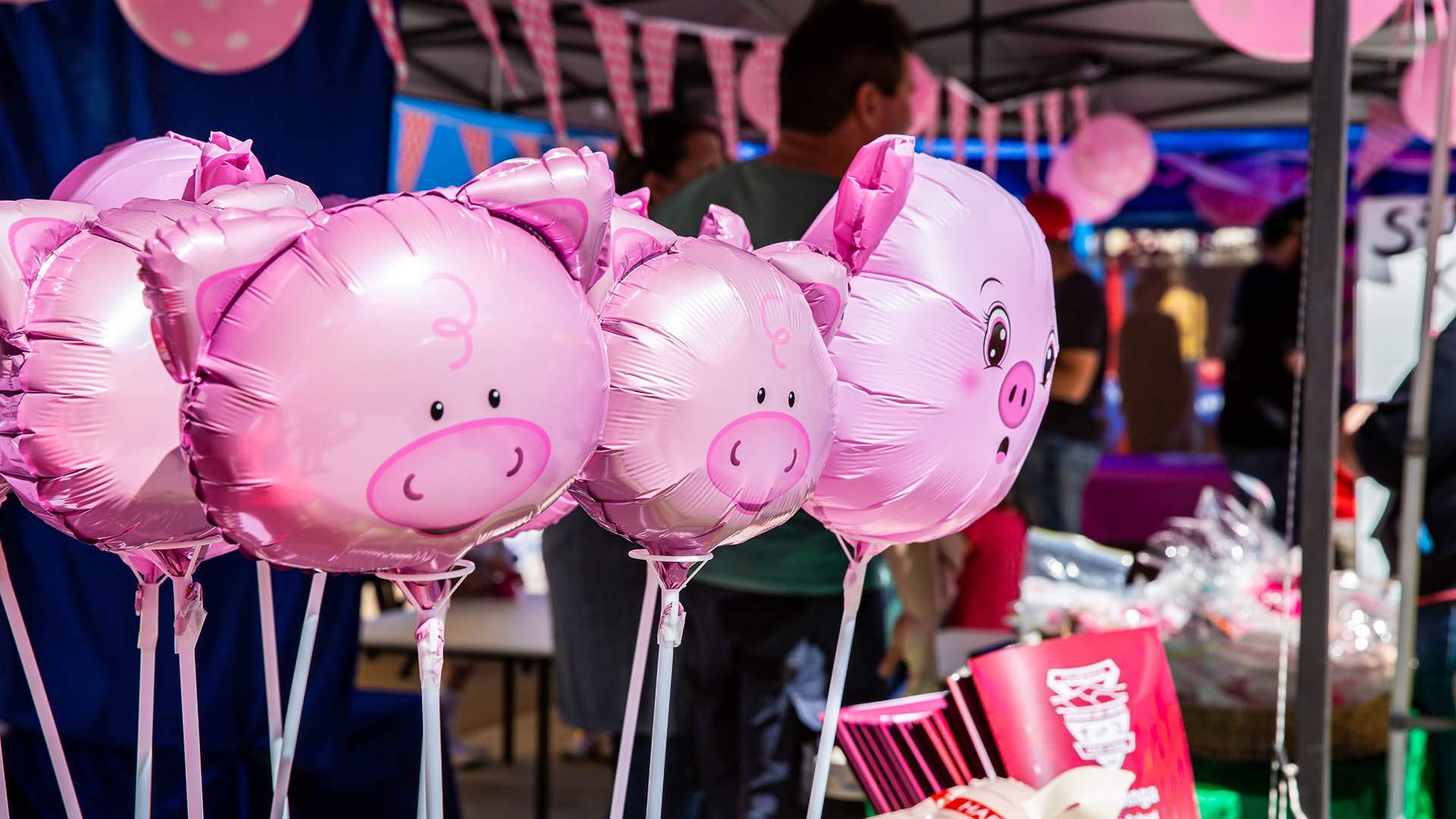 EAT ALL THE BACON
If you and your significant other are serious about bacon, then there's only one place to be over the weekend of Friday, August 19–Sunday, August 21. That's the town of Kingaroy, about two-and-a-half hours north-west of Brisbane. As it does every year — well, when the pandemic isn't getting in the way — it's dedicating three whole days to one glorious type of foodstuff.
Whether you're keen on eating it or buying a heap of it, if there's bacon involved, it's on offer during Kingaroy BaconFest. Browse the bacon market, watch bacon cooking demonstrations, catch the smoking pork masterclass or try your hand at the tastiest eating contest there is. Yes, it's about bacon, obviously.
Live music is also on the bill, as is bacon ice cream, a wine and swine evening, a cycling and running event called Rasher's Rush, and a barbecue pork smoke-off competition. Celebrity chef Miguel Maestre and Queensland favourite Matt Golinski will be in attendance, too, at a fest that deserves one straightforward but fitting word: sizzling.

UNDER $150

FOLLOW AN ARTS TRAIL AROUND STRADBROKE ISLAND
Do trips to Minjerribah, also known as North Stradbroke, with your special someone usually involve hitting the beach? Of course they do. That's one of the island's biggest drawcards — but soaking up the destination's arts scene deserves to be on your list as well. And if you don't quite know where to start, there's a ten-day arts trail dedicated to that very topic.
Thanks to the Island Artists and Makers Straddie Arts Trail, there are plenty of places to start — 34 stops across three townships, actually. Running until Sunday, August 21, the event will showcase more than 50 artists and six community groups across Straddie's scenic expanse, covering folks in Dunwich, Amity and Point Lookout.
Put together by Island Artists and Makers (iam), the trail has a theme, too: creative island. Even if that concept wasn't overtly pushed to the fore, it's obviously what visitors will find as they head to community and museum galleries, wander into open studios and scope out pop-up galleries. Also, plenty of Straddie's retailers, restaurants and cafes are getting into the spirit of the trail, too, featuring pieces by the island's artists and makers, and hosting events as well.