FOOD & DRINK
Six Quarantine Cooking Projects That Aren't Baking Sourdough
Just because everyone else in your newsfeed is making it, doesn't mean you have to. Here are some other culinary creations to keep you entertained instead.
Six Quarantine Cooking Projects That Aren't Baking Sourdough
Just because everyone else in your newsfeed is making it, doesn't mean you have to. Here are some other culinary creations to keep you entertained instead.
We've seen the posts on Instagram. We've read the stories on Bon Appétit. We know. Everyone is making sourdough. We get the appeal. It's a challenge, it's time consuming and it yields something versatile and delicious, but there are so many other options for you to have fun and experiment in the kitchen with all the extra time you'll have during self isolation.
Staying at home doesn't mean you have to settle for repetitive meals with boring recipes. You don't need to be a seasoned chef to make something amazing and unique. Here are a few ideas to get you started with your new cooking adventures.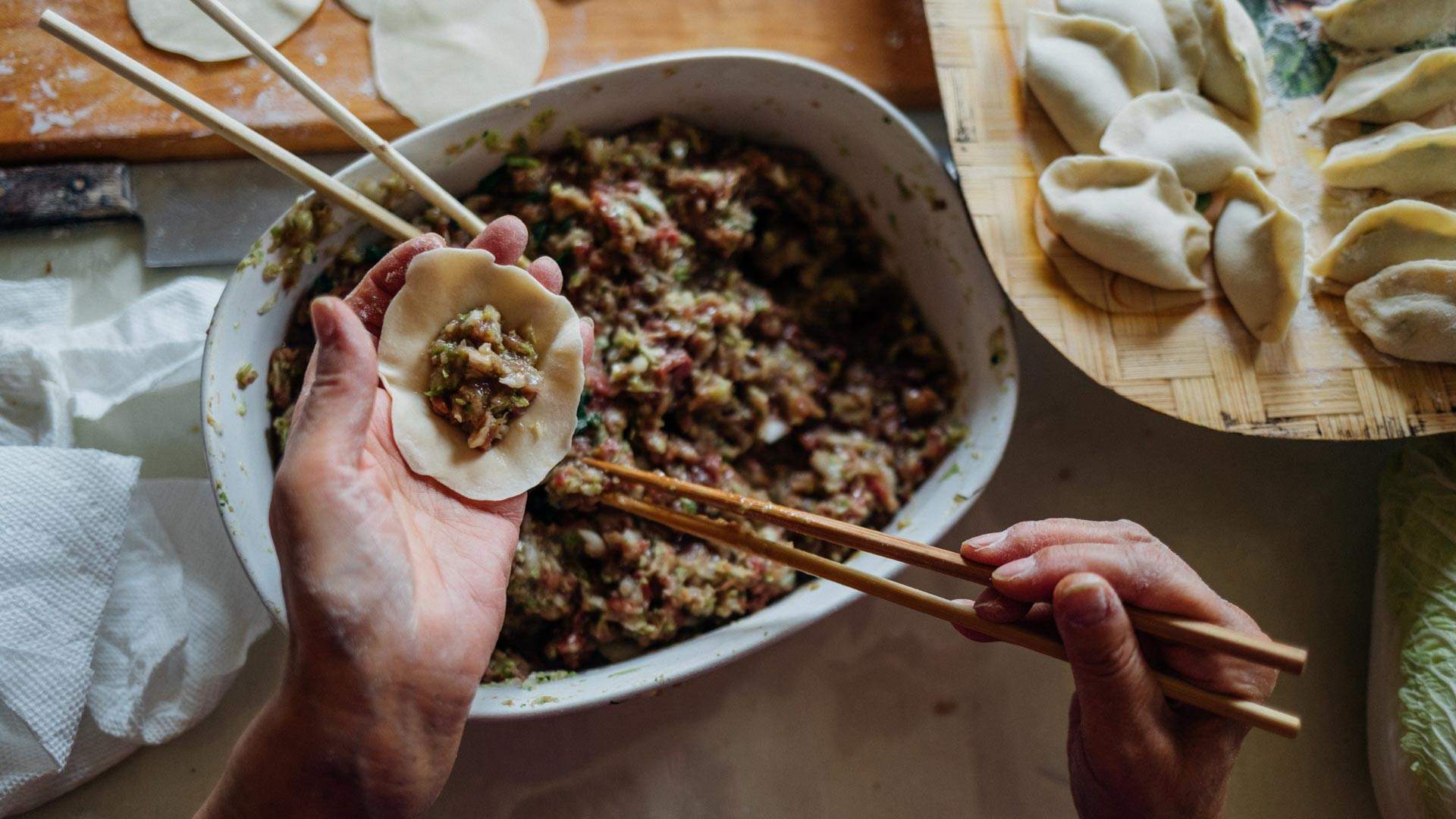 DUMPLINGS, PLEASE
Practise makes perfect. And that's what making dumplings in your own kitchen will show you. We can't promise the first few will look great, but through trial and error, you can achieve perfect folds and adorable little pouches you can enjoy for many days to come. Stock up on dumpling wrappers (these can stay in the freezer until you're ready to start cooking), make a bunch of whichever filling you're feeling, and get started. You'll probably end up with a bunch of deformed dumplings in the beginning, but sooner or later you'll get the hang of it. Follow dumpling expert Christina Chaey's advice to help you get the process down. Cook a few to have right then, and you can freeze the rest for future meals or late-night cravings. So make a day of it and make as many dumplings as you can fit in your freezer.  You'll have fun, master a new craft and have an amazing dinner option ready for whenever you're craving it.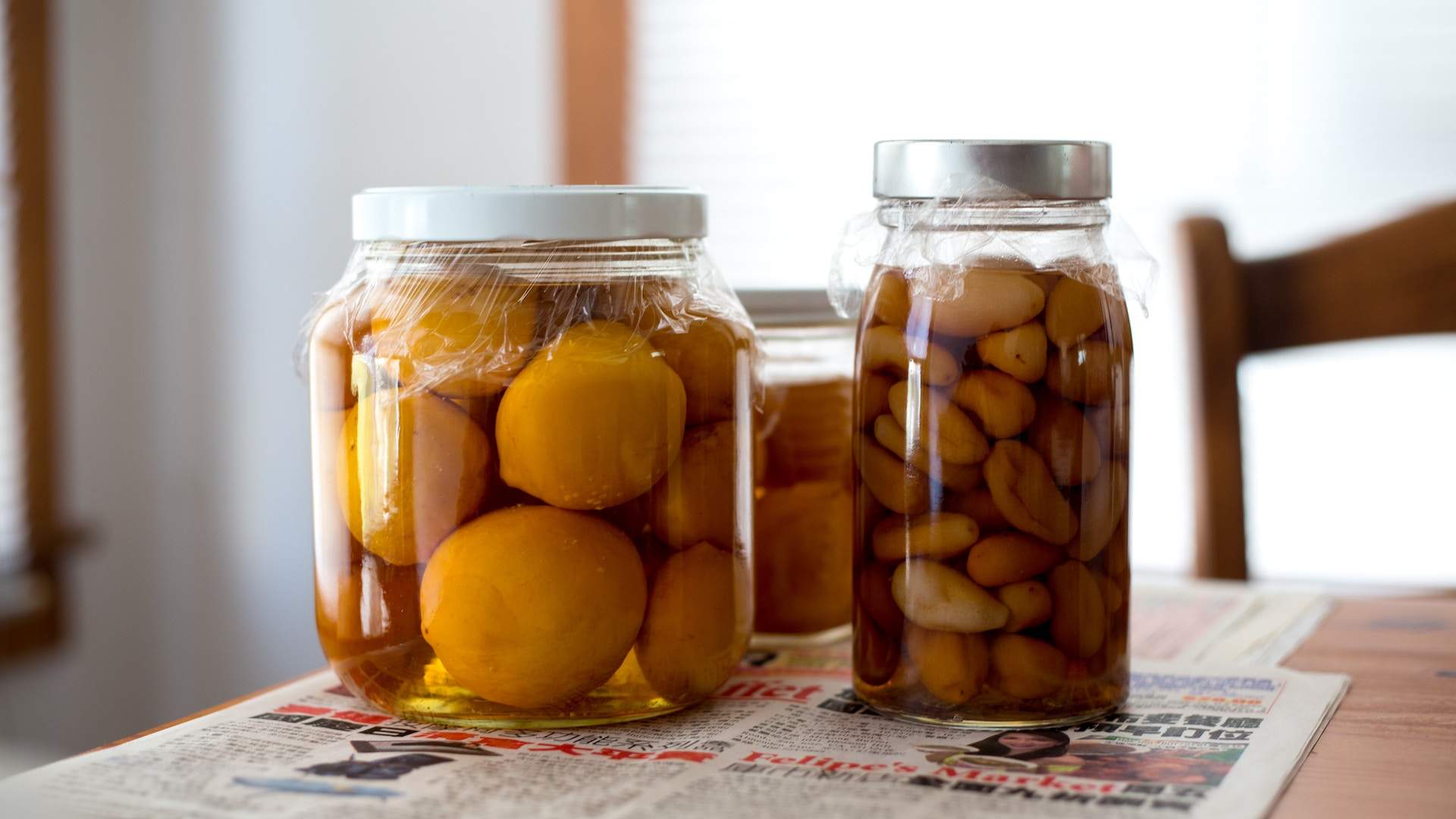 GET PICKLIN'
We know pickling does not scream sexy. But who cares. Pickles are good on almost anything, be it making a mundane sandwich extra special, or making ingredients you'd usually get at the store from scratch, like this fermented hot sauce. Pickling is a simple and versatile kitchen skill to master, since time does most of the work. Just add your favourite veggies to spiced vinegar and see them bloom into a new, different ingredient that can brighten up any dish. Making a leftover steak sandwich could be pretty good, but add this easy-to-make giardiniera you have in your fridge, and it'll seem like a brand new meal. The options are endless. You can even pickle eggs and have them as a snack next time you enjoy an ice cold beer. You'll feel like you're back at your favourite local pub.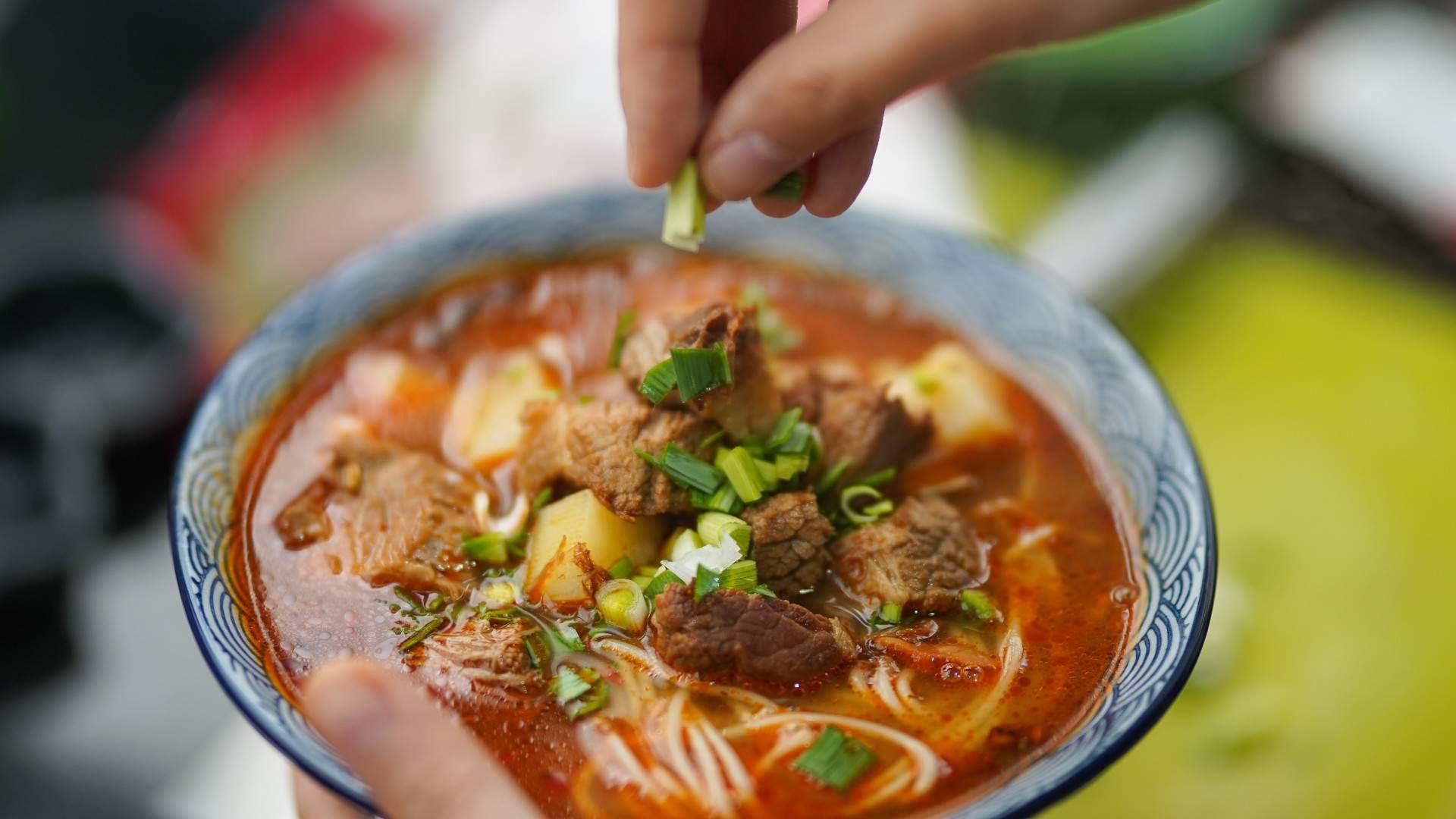 MAKE POTS AND POTS OF STOCK
In lockdown, it's become harder to stock up on kitchen essentials and get the exact ingredients we need for different recipes. That's why stock is perfect for this time. There aren't that many rules to it, so you can really add whatever you think would make a rich, cozy broth. It's also easy to freeze and enjoy later, and it's a practical way to put your veggie scraps and meat leftovers to good use. You'll minimise your waste and maximise your soup-making abilities. In order to really get all the collagen from whatever meat you use for the stock, you really want to cook it for as long as possible, and during this period of social-distancing, you definitely have the time.
For inspiration, check out this chicken stock. Of course you could opt for pork, seafood or any base that will make you happy. You could also make vegetable broth, by slowly saving your vegetable craps in the freezer. Once you become a stock master, and have leftover stock you want to give a makeover to, you can make this double stock, which uses chicken stock as a base and adds roasted turkey or chicken to bring some extra depth to your broth.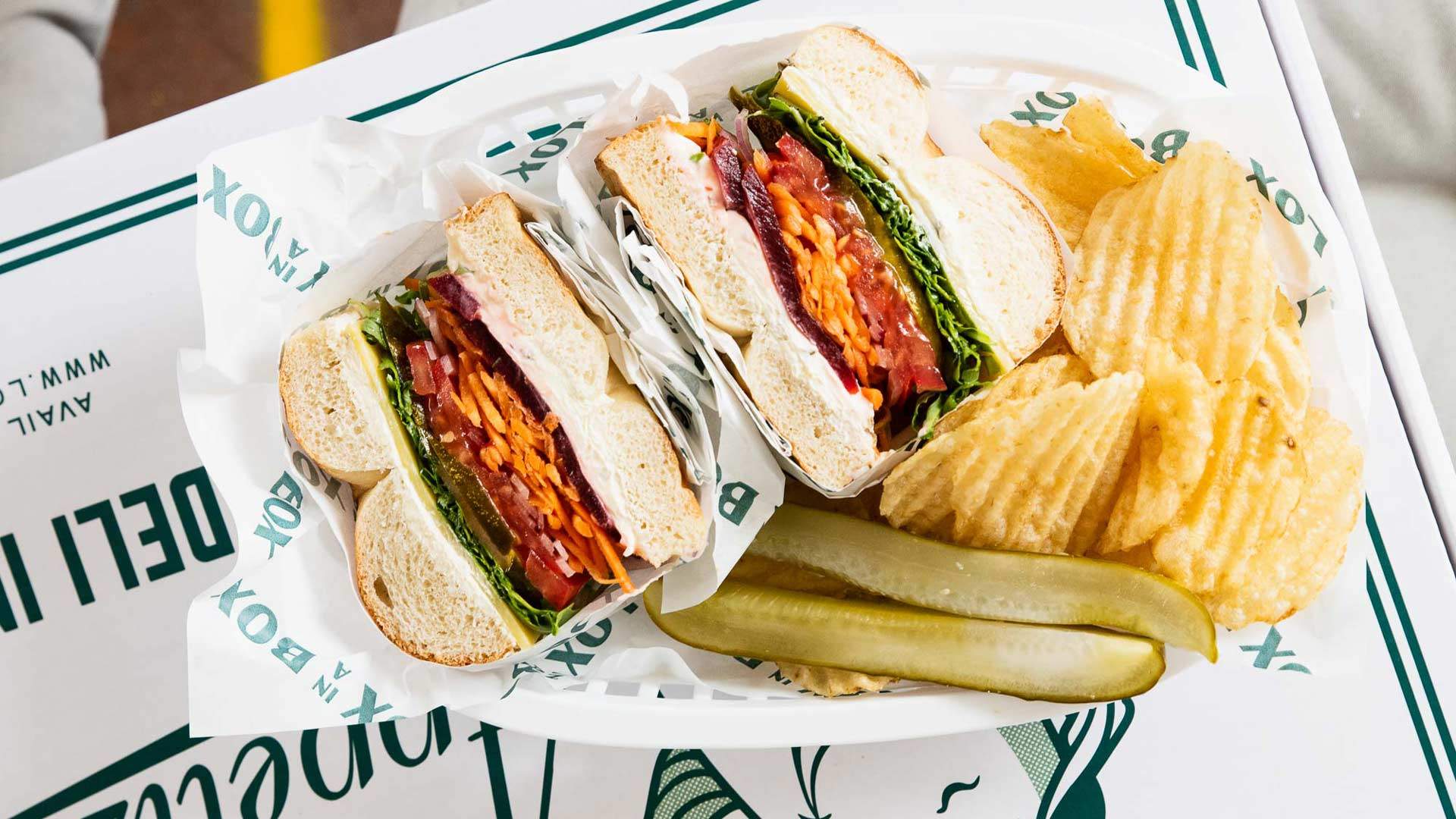 BAGELS, ANYBODY?
Why settle for sourdough when you can make your very own New York bagel brunch right at home? Plan it in advance, so you'll be able to make the dough and let it rest — then you can bake and boil those bad boys the next morning. Use whatever seed you have at home for toppings. We recommend poppy seeds, sesame or caraway seeds. You can also mix all of these together with some garlic and onion flakes to make your own everything bagel topping. If you're an overachiever, you can even cure your own salmon with dill and a good amount of salt and sugar and make gravlax The star at any bagel brunch, you can store gravlax for a week, and this recipe only needs to cure in your fridge for two or three days. Have some cream cheese at hand and bring your bagels to the next level with capers, red onion and squeeze of lemon.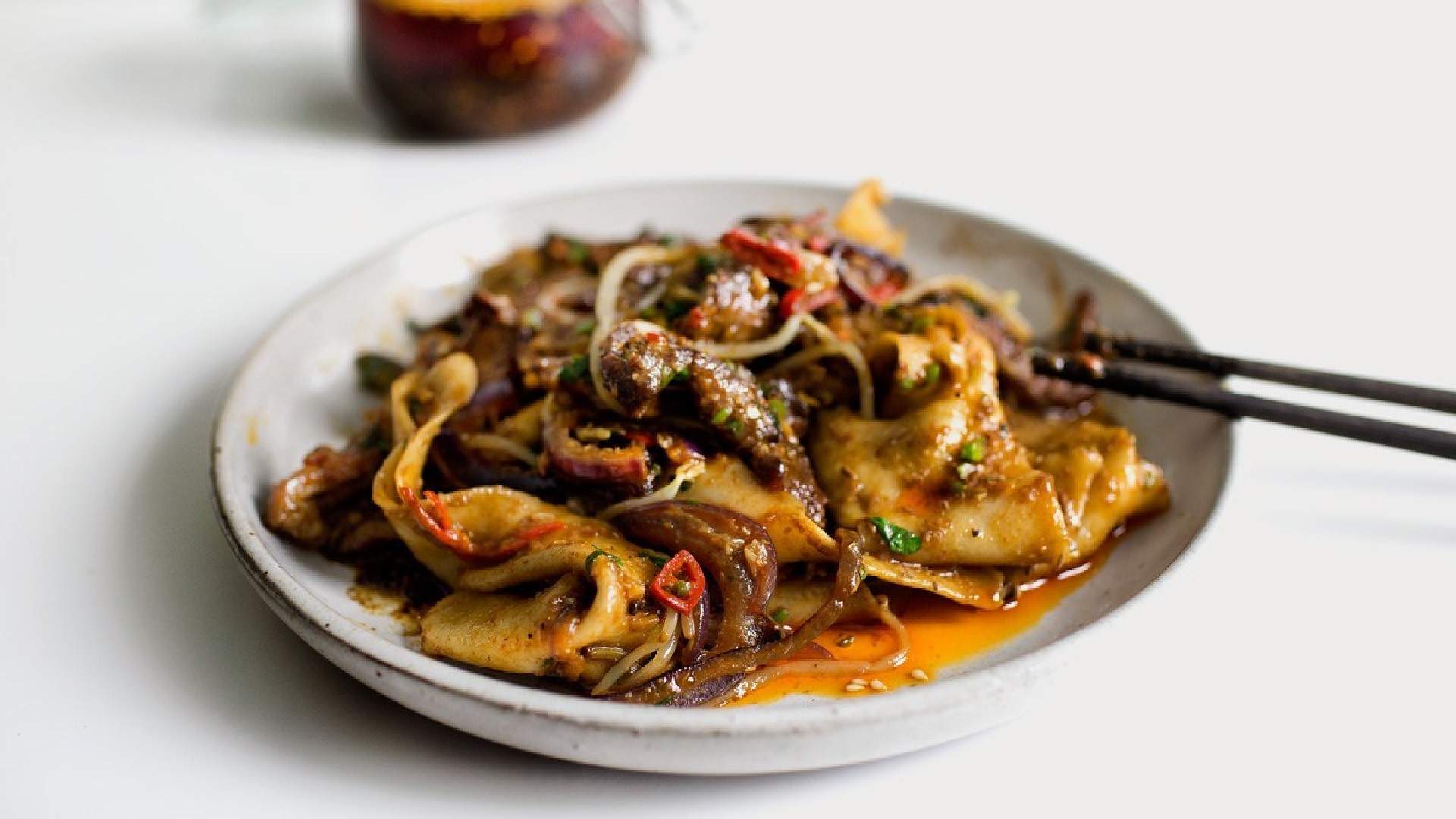 EXTRA SPECIAL NOODS
A few weeks into self isolation, we've all had more than our share of read-to-make pasta and instant noodles. Why not try to make our own, fresh noodles, with very few basic ingredients: flour, water, salt, and (sometimes) eggs. That's it. You don't need a fancy pasta machine to make delicious pasta at home — you just need a rolling pin and lots of patience.
We also recommend trying to make these hand-smashed noodles with your choice of sauce or toppings. They're called biang biang noodles because of the sound they make when you bang the dough against the kitchen counter to stretch it out and make the noodles; so be ready to get your hands — and probably your kitchen — dirty in the process. These are always good to keep frozen for whenever you're ready to boil and enjoy them, not to mention they are incredibly fun to make.

REPURPOSE YOUR SOURDOUGH STARTER
If you are one of the many homebound amateur chefs who've joined the trend and made sourdough already, that's OK. You can now use your sourdough starter to make something different and fresh. Try making pizza, and add whatever toppings make your heart sing, and enjoy your sourdough pizza dough in many presentations. Take advantage of your pizza-making adventures, and make a bunch of tomato sauce you can use for pizza or pasta, and can be kept frozen for whenever the craving strikes.
Published on April 21, 2020 by Isabel Contreras