The Five Best Pies in Brisbane
The quest for perfect puff should lead you here.
---
in partnership with

When the folks of old came up with the easy to make, bake and store wonder that is the pie, it really was one of history's great moments. With their pastry casing and endless possibilities for tasty fillings, they're the dish that never disappoints — and quite a few modern chefs agree. Of course, you can get a pie almost anywhere, but there's a vast difference between the frozen type and the kind that makes your mouth water. At these five establishments, it's the latter that's on offer — and each goes down perfectly with the pie's trusty sidekick, a tasty James Squire beer.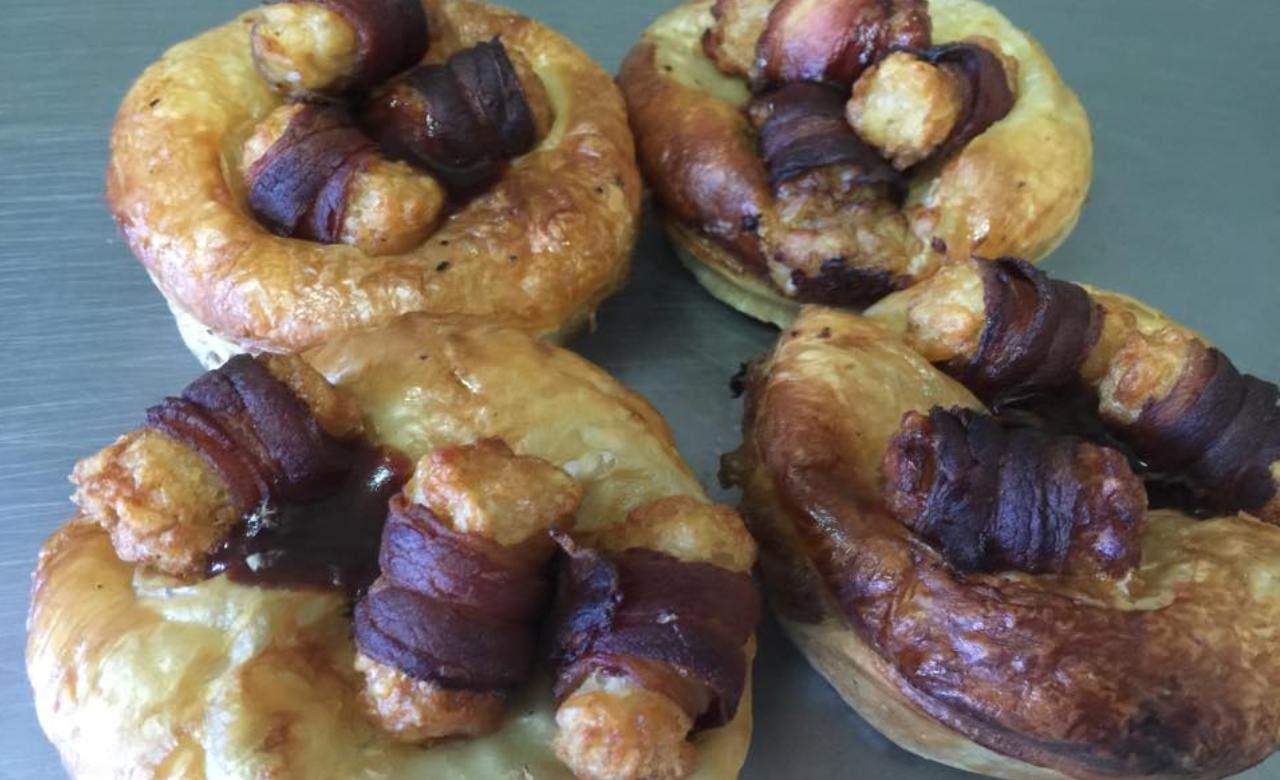 It takes confidence to celebrate your excellence in your store's name, but Piefection can back up that claim. One bite of their gourmet concoctions proves their tastiness, whether skewed traditional or more experimental. In the former camp, classics such as triple prime beef, cottage, and chicken and vegetable taste like the homemade real thing. In the latter, Jack Daniels BBQ pork rib and butter chicken pie help spice up the menu; however it's the changing array in store that serves up the goodness. Think slow roast pork belly with chilli caramel sauce, Bundaberg rum t-bone topped with a BBQ bundy rib, and pastrami with layers of Jarlsberg cheese — and they're just the recent offerings.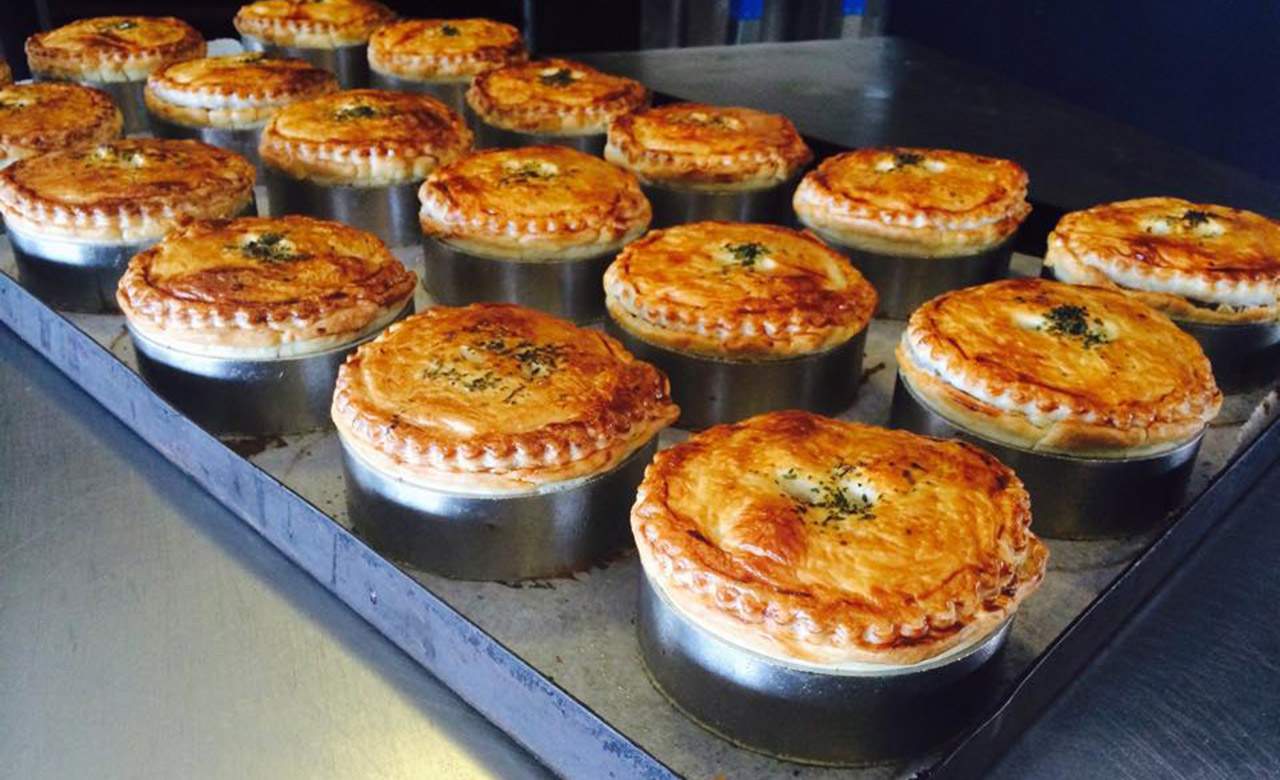 Those with less adventurous tastes may not think that goat is their thing, but they probably haven't tried it in pie form. Since 2012, chef Matt Hobson has been combining his favourite slow-cooked meat with a range of other ingredients and unleashing them on the market-going masses. With offerings such as the signature goat meat pie infused with honey and thyme and finished with a balsamic reduction, plus Grecian, Tuscan, Moroccan, Malaysian, Himalayan, Indonesian, Jamaican and Goan twists, he's still doing that around town — and he's set up his own permanent Deagon store. If anything can covert you to the ways of the goat, it's this. Try the award-winning Fancy Pants pie — with Mountain Goat Fancy Pants Amber Ale, smoky bacon, sage, malted chili sauce and candied orange rind — if you don't believe us.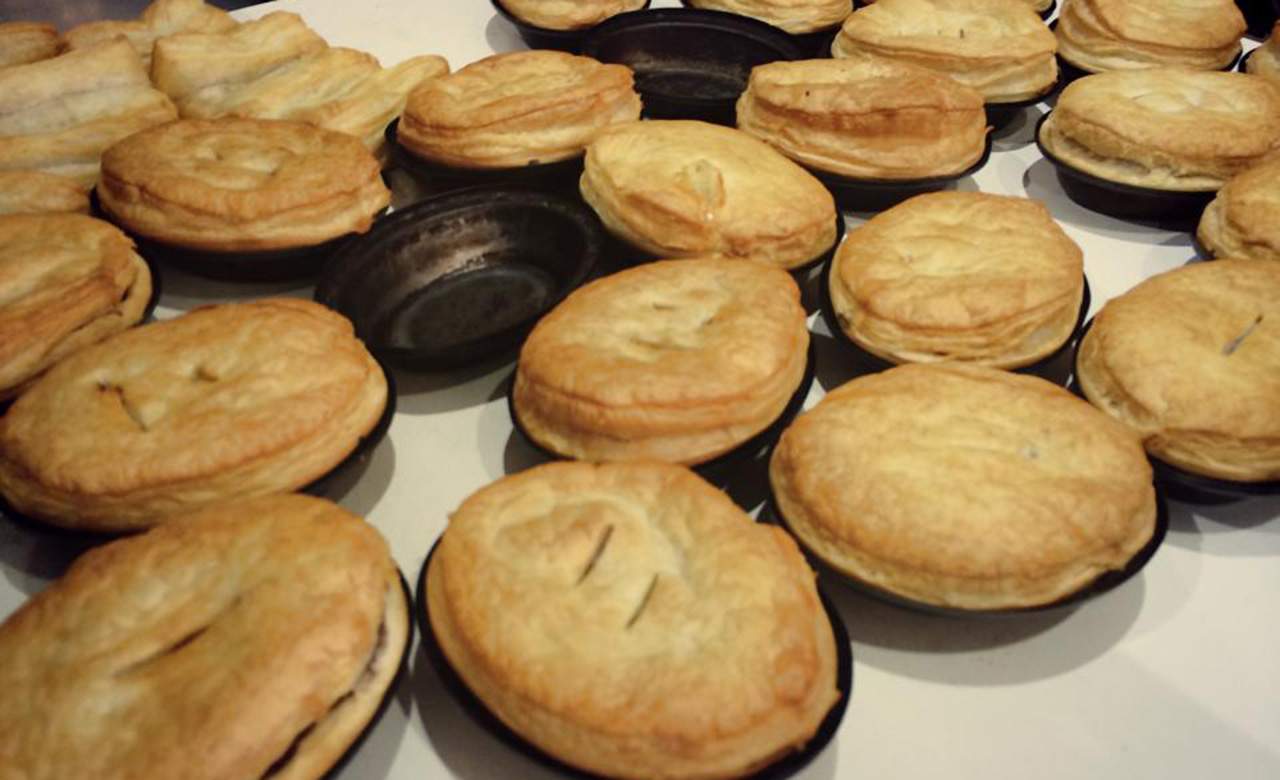 Is there anything more Australian than a pie? Is there anything more Australian than a guy nicknamed Muzza? Combine both, and you get a local icon, and a place that makes their pies fresh on the premises. Muzza himself, or Murray, is actually from New Zealand, and he's travelled the world to bring the best pastry snacks to Brisbane. Chunky are his preference, particularly when it comes to pepper steak, bacon and egg and steak chilli cheese. The store sells sandwiches, cakes, coffee and milkshakes, too, but that's not what anyone goes there for.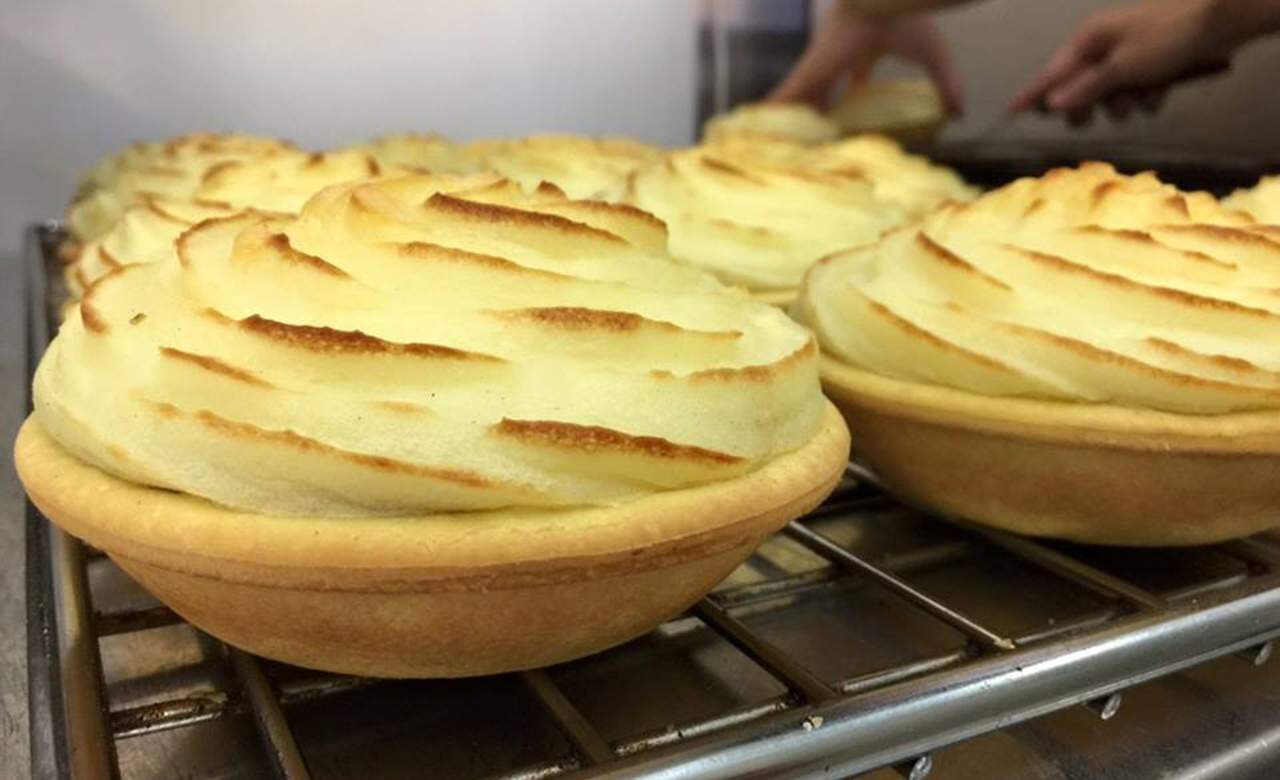 The best discoveries can be found in the most unlikely locations. In the case of Pie Time, you'd best be wandering around one of two industrial areas in the city's western suburbs — but it's worth it. Old-fashioned varieties are their specialty, and while their potato-topped steak effort might look like something you'd pick up at any bakery, it certainly doesn't taste like it. Like any good purveyor of pies, though, there's always a monthly special to keep things interesting. For Christmas, it was turkey. For Australia Day, it was vegemite. Sometimes, it's a Mexican mix of mince peppers, kidney beans and hot salami, or a pizza pie of pineapple, bacon, chorizo, onion, oregano, tomato and cheese.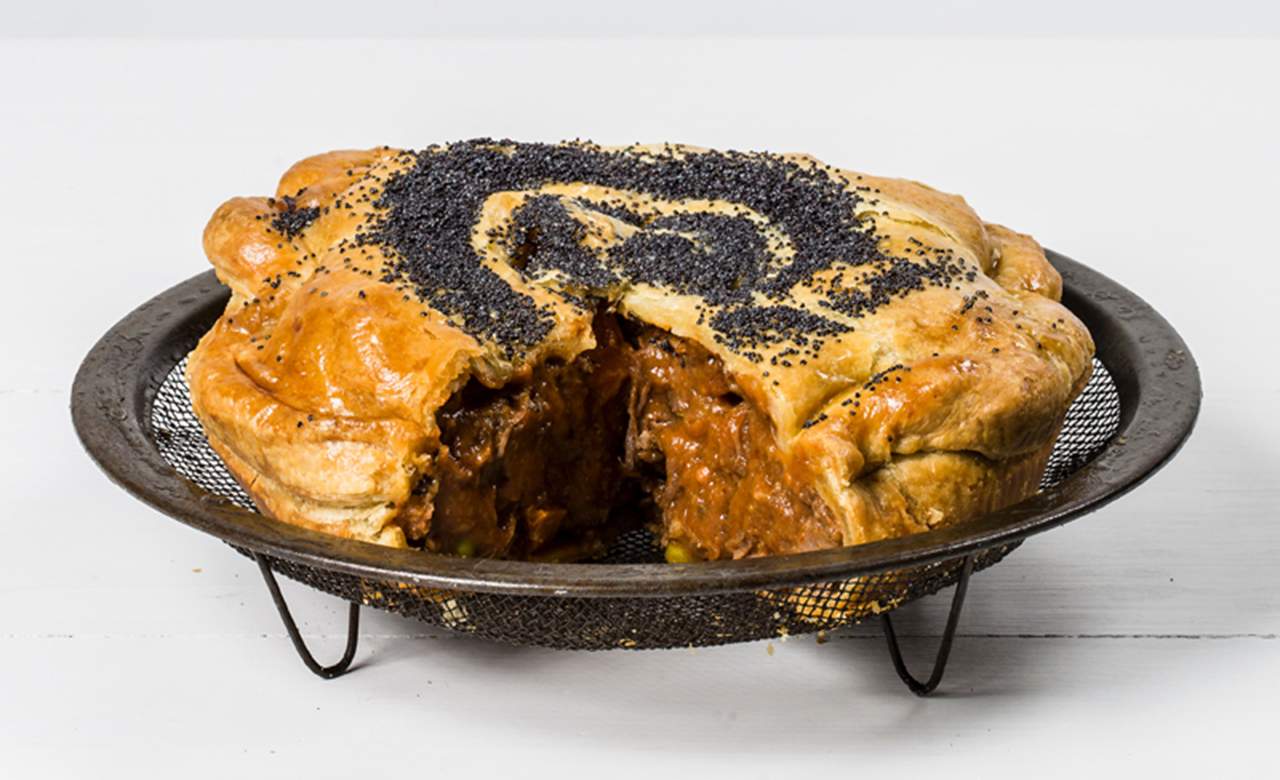 For those fond of baked goods and fancy foods, Jocelyn's Provisions is a culinary wonderland. Their home-style cakes always have everyone in Brisbane talking, and though it might be hard to believe, their pies give them a run for their money. Just three varieties are available — lamb and rosemary, chicken and mushroom, and beef and red wine — but it is definitely quality that matters here, not quantity. If you do want more, and you will, you can always grab a family-size pie to share (or eat yourself — when they're this tasty, no one will judge you).

Published on July 30, 2015 by Sarah Ward