The Ten Best Frozen Treats in Brisbane
Some healthy and nourishing. Some not so much.
Sunny one day, perfect the next. Most of the time. Brisbanites will all agree that summer here, despite all its advantages can be a biatch. On days where the humidity is so stifling you feel as though you could cut the air with a knife and you have sweat dripping down you neck, chest and backs of the knees, all you crave is immediate relief. And this comes best served frozen.
Whether you're looking for something healthy and nourishing, or are prepared to go the whole hog for sweet, icy, cooling deliciousness, here's our round-up of Brisbane's best.

HEALTHY FROZEN TREATS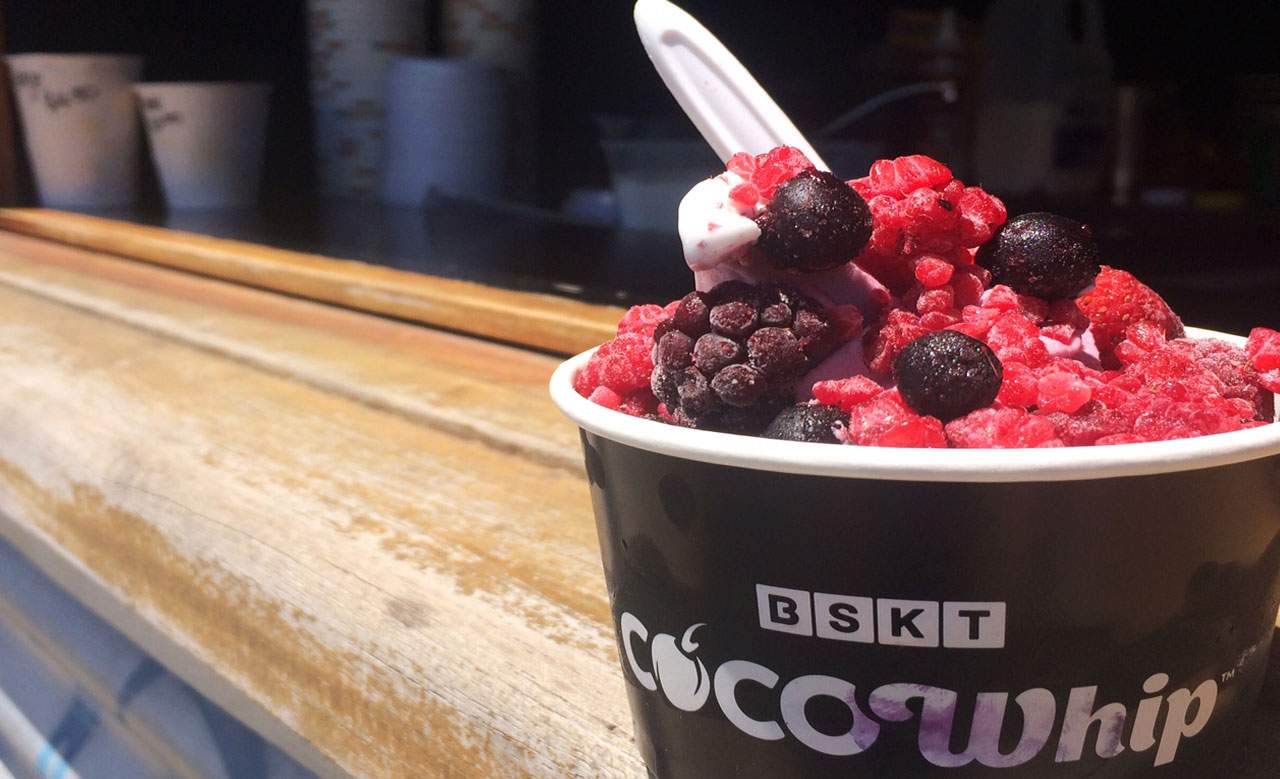 If you haven't already heard that the Venzin Group have brought the famed BSKT Cocowhip from Nobbys Beach to the 'burbs of Brisbane, you've been living under a rock. This uber-healthy soft-serve treat takes coconut water, probiotic and maqui berry and whips it into oblivion to make a delicious, light and refreshing anytime-snack. Enjoy it with frozen mixed berries or add some granola and have it for breakfast.
898 Stanley Street, Woolloongabba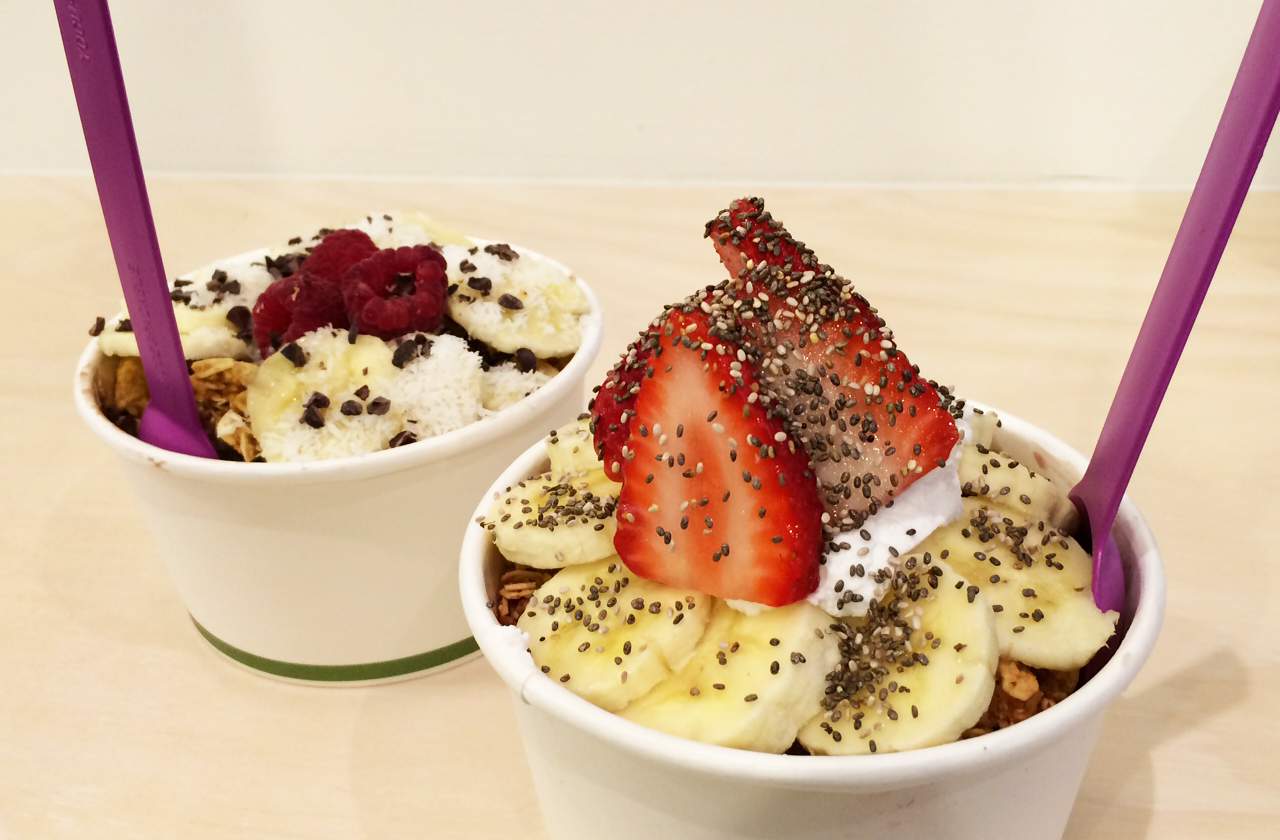 Kiss the Berry really is the queen bee when it comes to who reigns supreme over Brisbane's acai bowl. No matter what flavour or toppings you choose (the Snickers Delight Bowl with cacao and almond butter; the Green Machine Bowl with spinach, kale and coconut water; or the Aloha Tropicana Bowl with mango and passionfruit), it's an option that explodes with flavour and crunch. The ultimate? The KTB Original Bowl is supercharged with superfood — just pure acai, frozen banana, strawberries and apple juice.
1/99 Creek Street, Brisbane City & 114 Grey Street, South Brisbane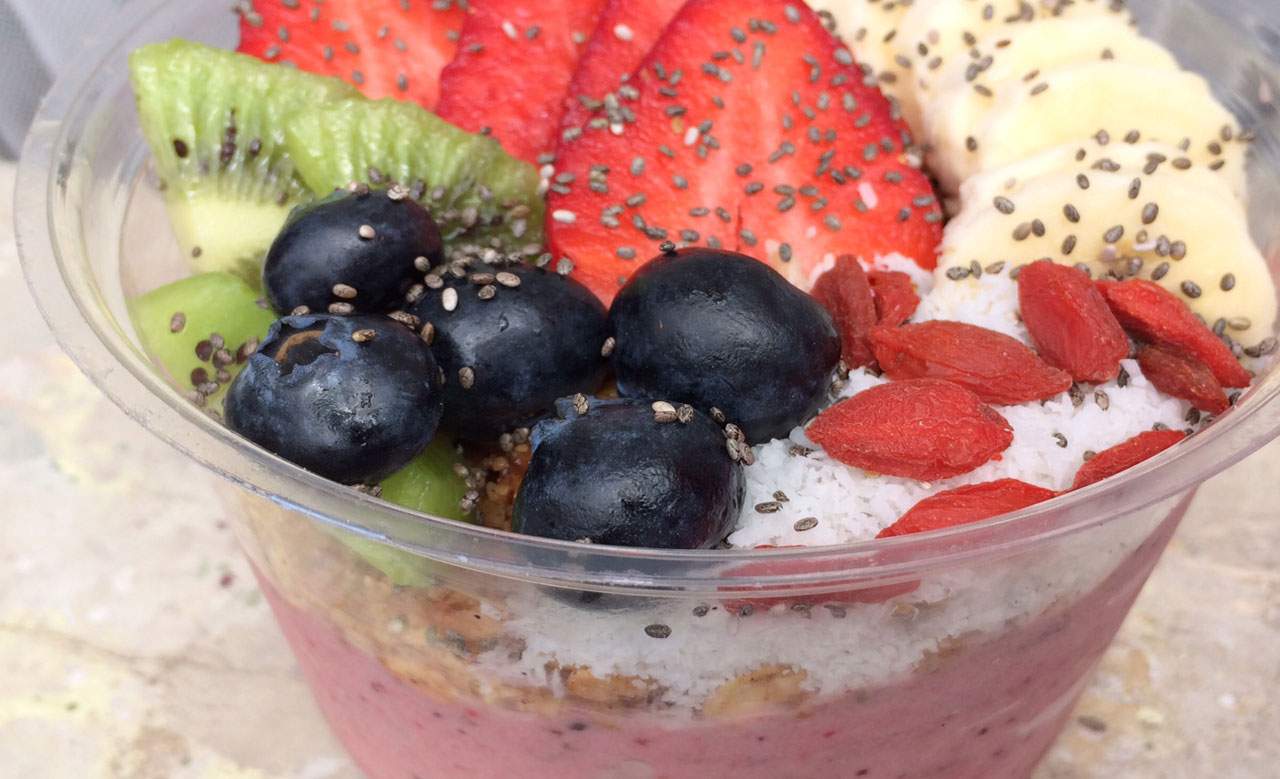 Similar to an acai bowl only minus the acai, Skinny Scoop (of Jan Powers Farmers Markets) blitzes up frozen berry goodness and serves it with your choice of fresh seasonal fruit, shredded coconut or granola and goji berries. Less intense in flavour than an acai bowl, the Berry Antioxidant is cool, refreshing and exactly what your sweltering self needs after a humid morning picking out your week's worth of fruit and veg.
Jan Powers Farmers Markets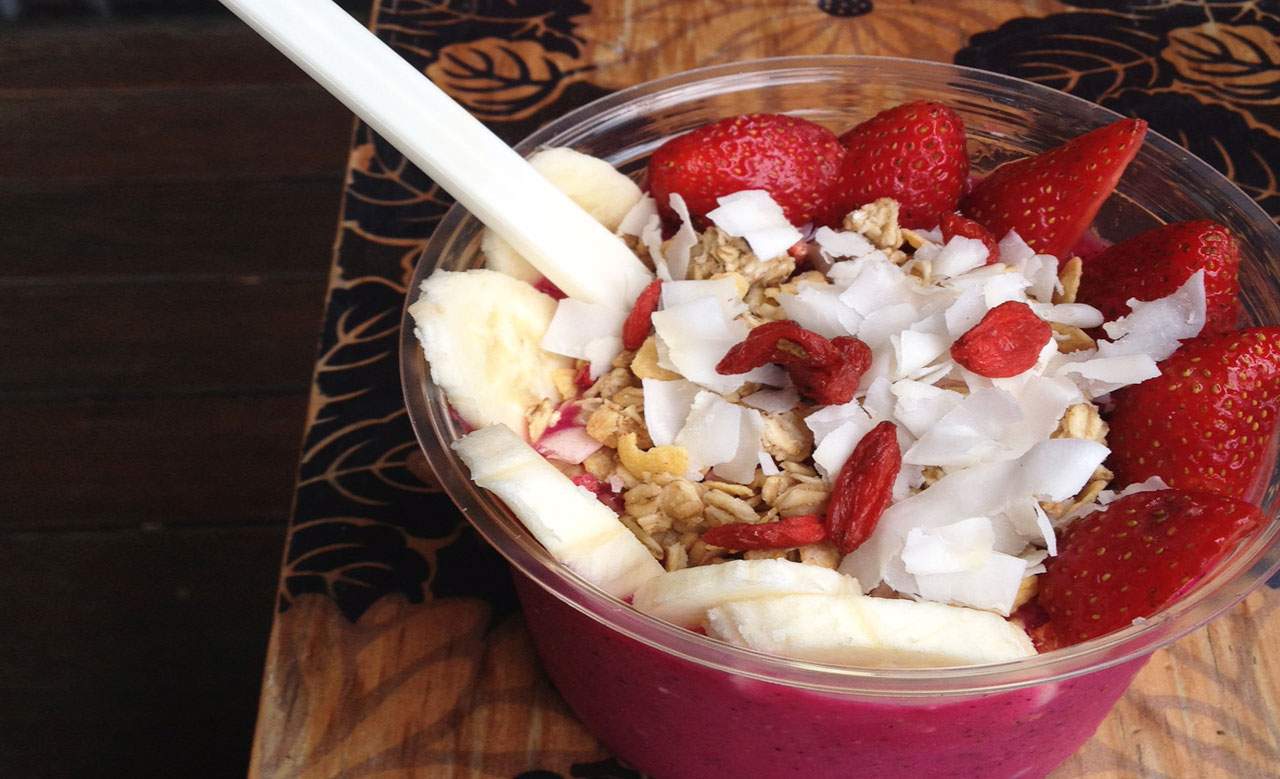 PRESS: PINK PATAYA BOWL
You'll be tickled pink by Press on James Street's Pink Pitaya Bowl. The key ingredient being dragonfruit, Press blends it with other frozen fruits and ice. They fan fresh seasonal fruit out on top with shredded coconut, gojis and vegan granola. It's very mild in flavour and perfect for a quick fix to quench your thirst or keep the wolf from the door.
18/65 James Street, Fortitude Valley
COULD-PASS-AS-HEALTHY FROZEN TREATS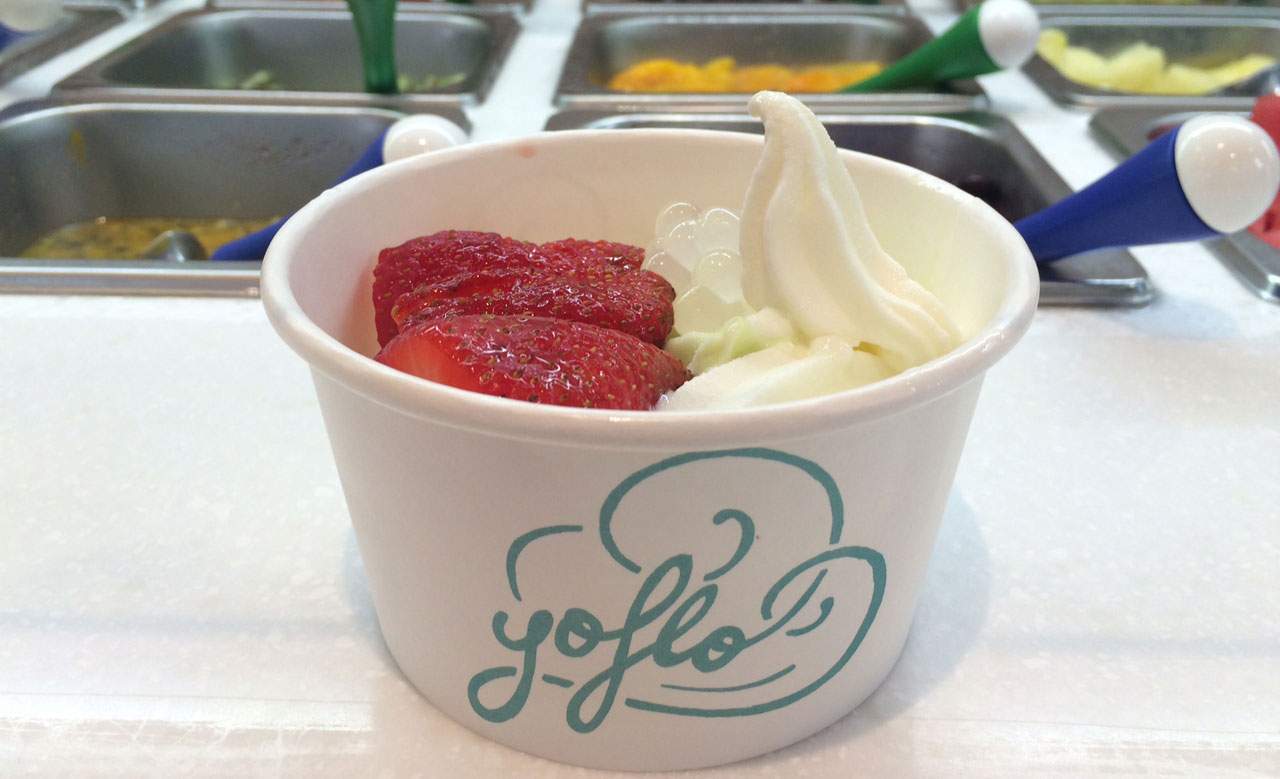 Supposedly with the same amount of sugar content as your supermarket Ski yoghurt, Yoflow self-serve froyo in Gasworks adopts the weigh-and-pay method for their regularly rotating flavours of froyo. It's like a good old-fashioned soft-serve, with the toppings you choose dictating the level of indulgence. Pick from the likes of lime and rosewater, coconut or mango, or opt for the fail-safe natural falvour, then be as liberal as you like with what goes on top. From fresh fruit and tapioca bubbles to crumbled brownie and chocolate chips, it's ranking on the health scale is in your court.
Gasworks Plaza, Newstead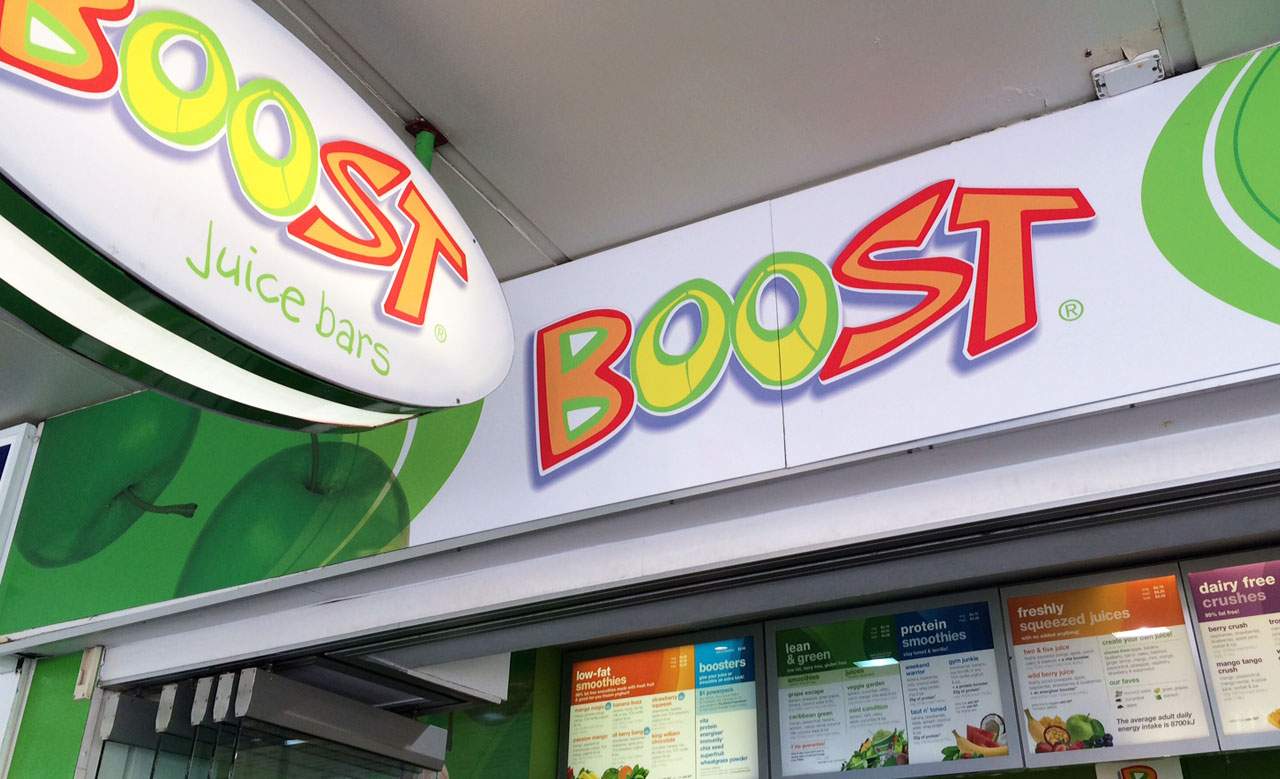 A Banana Buzz on a hot day can usually turn your heat stress to happiness. Banana, milk, ice and 'TD4' ("to die 4") frozen yoghurt, plus honey if that's your jam, are whizzed up into a ridiculously thick smoothie that sometimes means you almost need to resort to a spoon rather than struggle with the straw. It's the epitome of hitting the mall on a hot day. Equally thirst-quenching are the Mango Magic or Strawberry Squeeze, which can also be requested 'lite' with 30% less kilojoules.
Various locations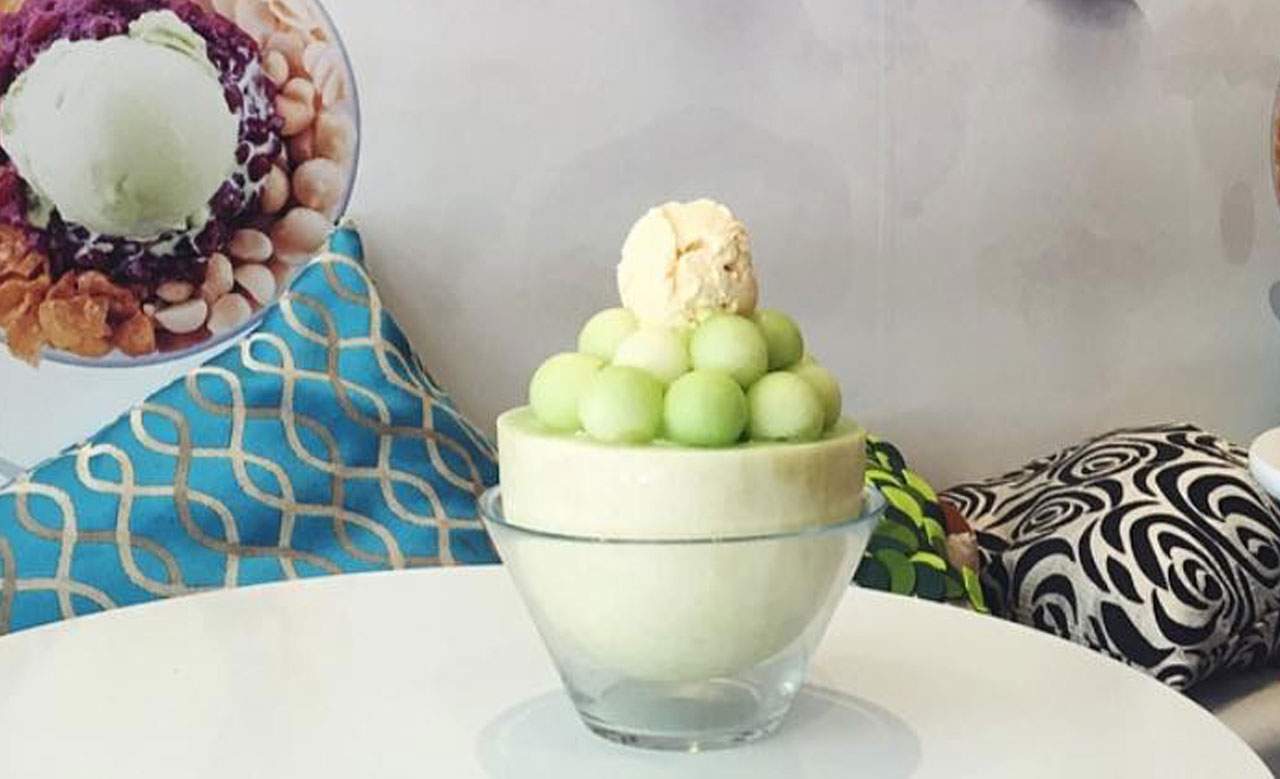 Bingsoo, or shaved ice with toppings, is a popular Korean summer snack that Passiontree is bringing to Brisbane dessert lovers. Served in a giant parfait glass with toppings ranging from jelly cubes to cornflakes, it's a quirky Asian dessert that surprises the tastebuds. For a limited time over summer, they're also serving giant melon bingsoo: half a hulled-out melon (currently it's watermelon), with melon juice-infused shaved ice, topped with perfectly sculpted balls of melon and creamy ice-cream. It'll set you back $20 and is definitely an icy treat best shared between two or three.
103 Elizabeth street, Brisbane
INDULGENT FROZEN TREATS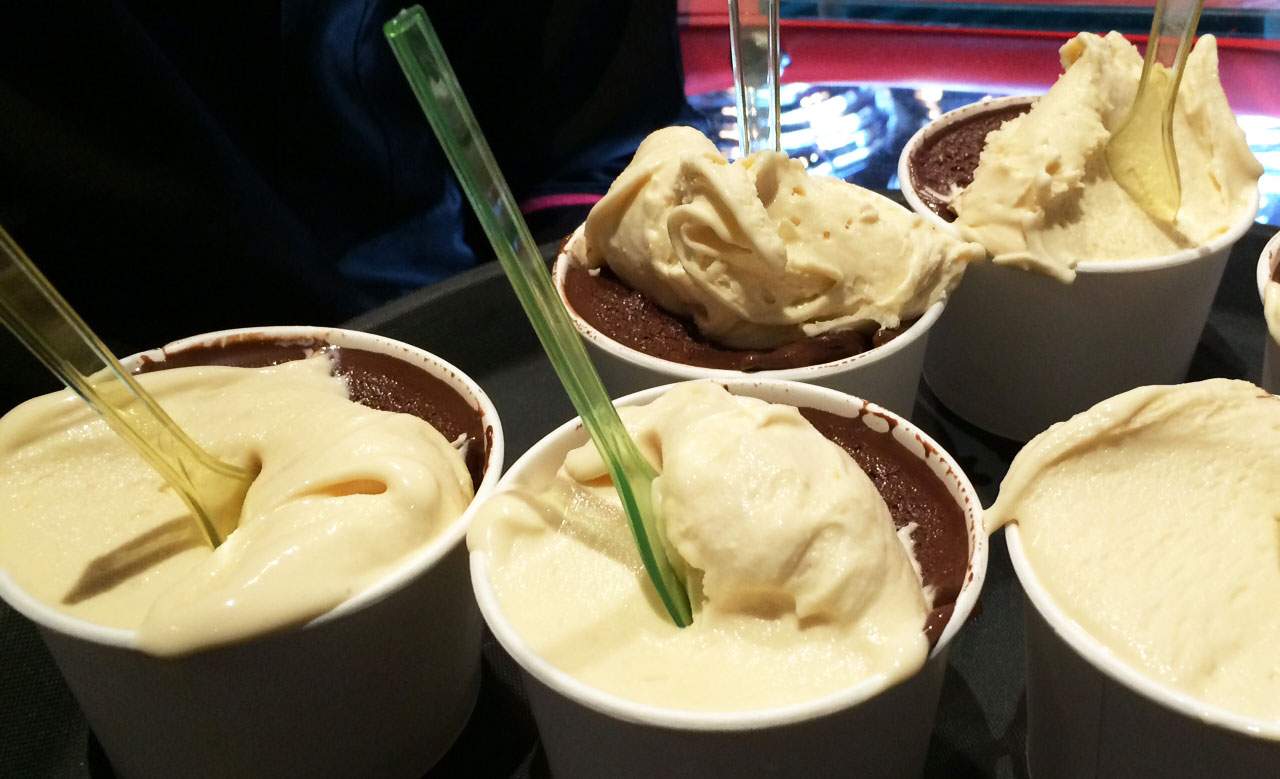 We may not have a Gelato Messina, but with La Macelleria in Teneriffe serving authentic, artisanal Italian gelato using traditional machinery and techniques and sourcing the freshest of ingredients for their craft, who much cares? With flavours like caramello salato (salted caramel), Crema Bologna (best described as lemony-vanilla) and Castiglione (fresh ricotta with caramelised figs) there is a great mix of contemporary and conventional to suit any taste. Otherwise, a suite of sorbets, shakes and artful gelato cakes are proffered for sale. Made fresh everyday, these cups of creamy spoils are guaranteed to quash any heat-induced craving.
29 Florence St, Teneriffe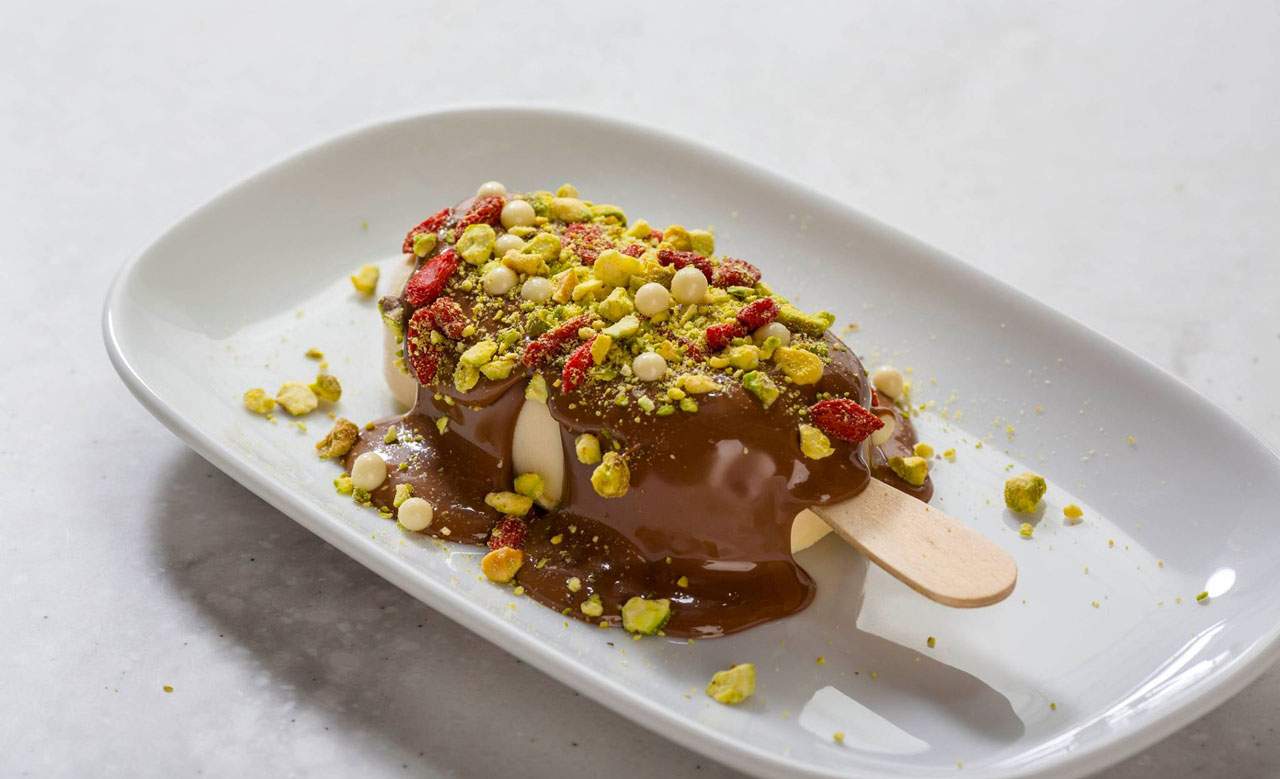 Cowch has stolen Brisbane's heart with their range of indulgent desserts, wicked cocktails and up-late hours. The best treat to beat the heat? A deconstructed Naked Pop. Simply choose your flavour of ice cream (essentially a 'naked' Magnum) then DIY with the toppings. Dip it in white, milk or dark chocolate and sprinkle it with your choice of chocolate balls, nuts, honeycomb and dried berries. It's an eyeball-roll-inducing cool-down.
2/179 Grey Street, South Bank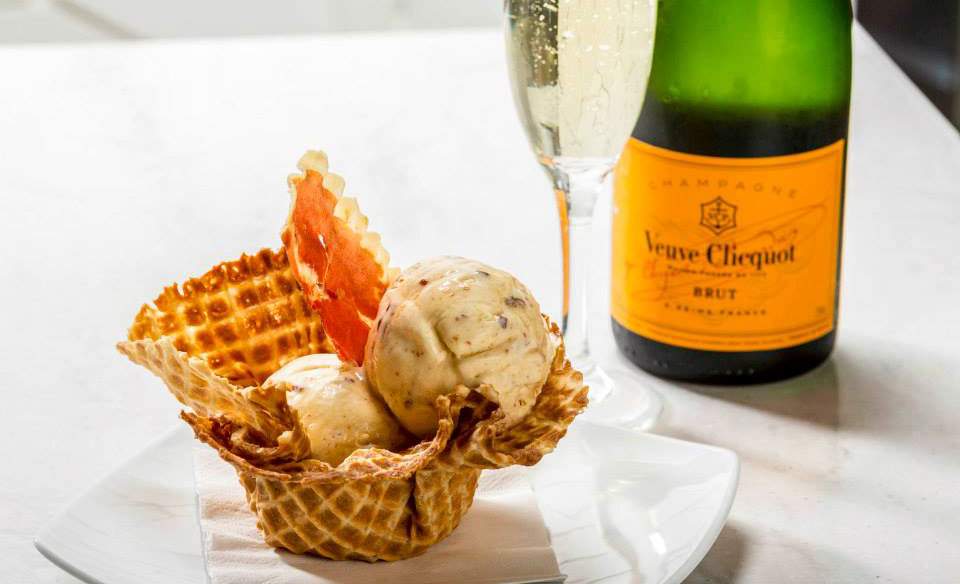 At the beginning of this post, we said you could easily have the Cocowhip for breakfast. If that's too 'healthy' for you, then we suggest pigging out on Cowch's Canadienne Breakfast Waffle Bowl with Bacon Ice Cream and Maple Syrup. The salty-sweet ice cream dotted with crunchy bacon bits comes topped with a paper-thin crisp of air-dried pancetta and is served in a waffle cone bowl. Literally the whole dish is edible. And on a hot day, eat it you will.
2/179 Grey Street, South Bank
Introducing Concrete Playground Trips
Book unique getaways and adventures dreamed up by our editors