FOOD & DRINK
The Ten Best Hearty Roasts in Brisbane
There's nothing quite like a juicy, slow-cooked, gravy-drenched roast to round out your weekend.
in partnership with

Who doesn't love a roast meal? Whatever kind of meat you prefer, there really is a roast for every taste. There are also plenty of places that consider them a menu staple — and we're not just talking about your mum's kitchen. If you've got the hankering for a tasty Sunday lunch (or feel the need for a hearty hot meal any other day of the week, for that matter), here are ten Brisbane eateries that roast-lovers should flock to.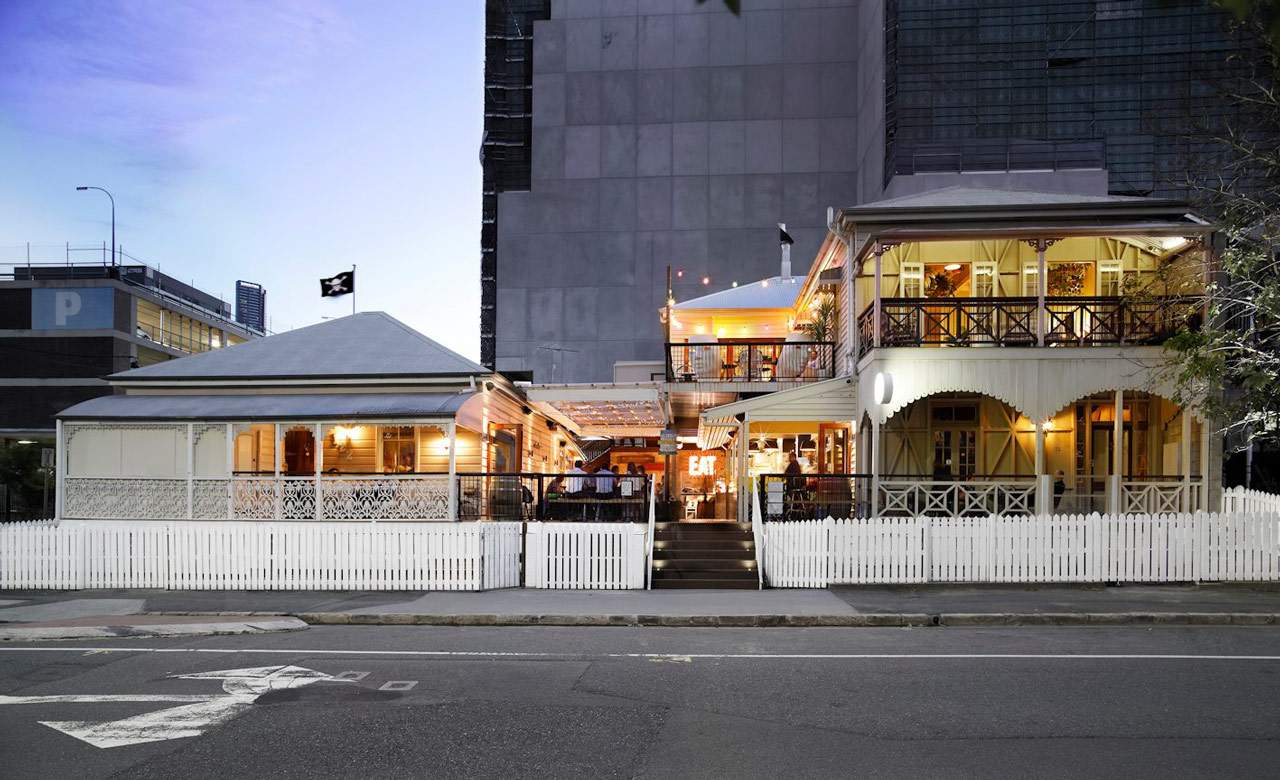 You've probably been to Alfred and Constance, grabbed a bite at their cafe, a drink from their tiki bar, and just hung around in their beer garden. And while you've been there, you've probably snacked on their share plates, lined your stomach with their burgers and washed it all down with a pint of Orchard Crush Cider or One Fifty Lashes Pale Ale. But what you might not have realised is that they do a pretty mean roast as well. Lovers of pork can feast on slices of meat carved from the whole hog, while beef eaters are treated to cuts and portions cooked in charcoal. The former comes with crackling and potatoes with the skin still on, and the latter with herb butter and house-made jus. There's simply no bad option.
130 Constance Street, Fortitude Valley; (07) 3251 6500; www.alfredandconstance.com.au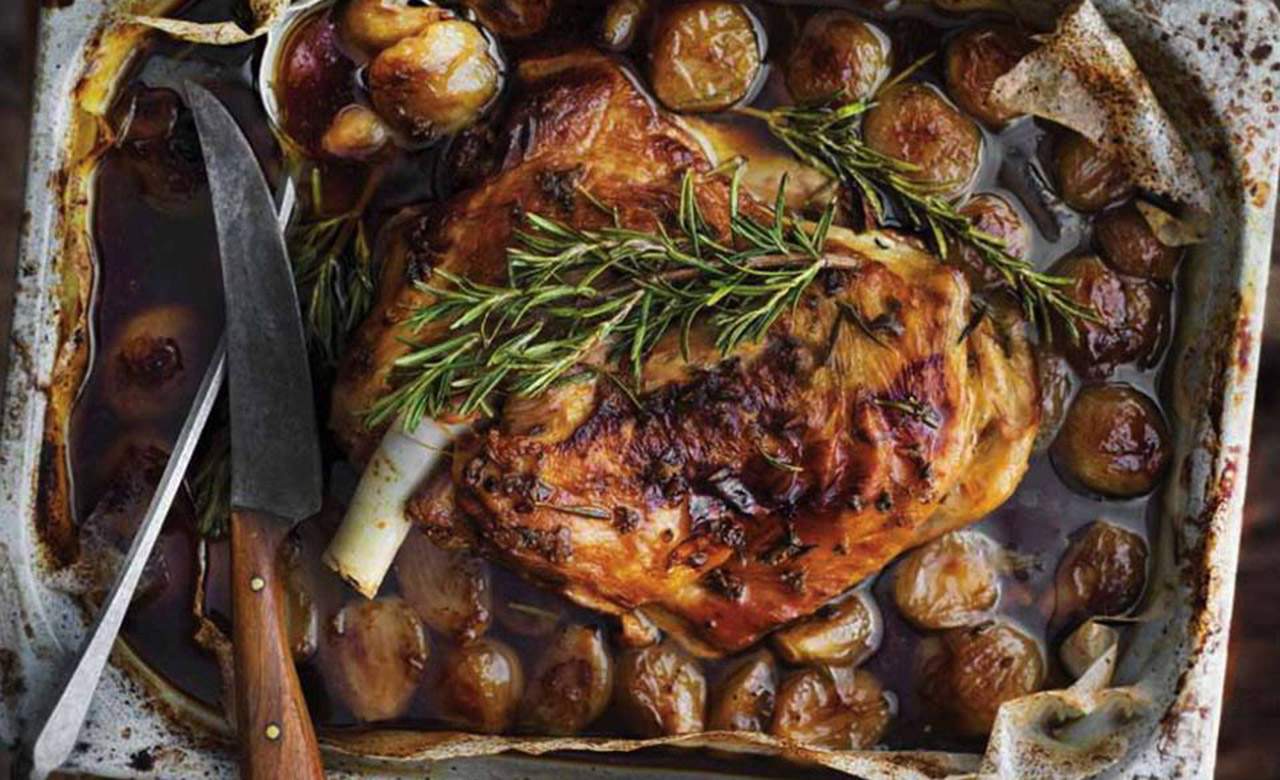 IL LOCALE
A rustic Italian restaurant might not be where many would expect to find one of the city's best roasts, let alone two. Yes, the Rosalie restaurant has pasta and pizza galore, but once you've sampled their suckling pig feast and slow-roasted lamb shoulder, you'll forget all about the usual meals. The pork option comes at a price, but that $95 per head gets you three courses, including a main comprised of a woodfired baby pig with roasted potatoes. The lamb is a little less expensive, though it is made to share, and delivers the kind of 12-hour-cooked goodness you just won't find elsewhere.
21 Nash Street, Rosalie; (07) 3368 2122; www.illocaleitalian.com.au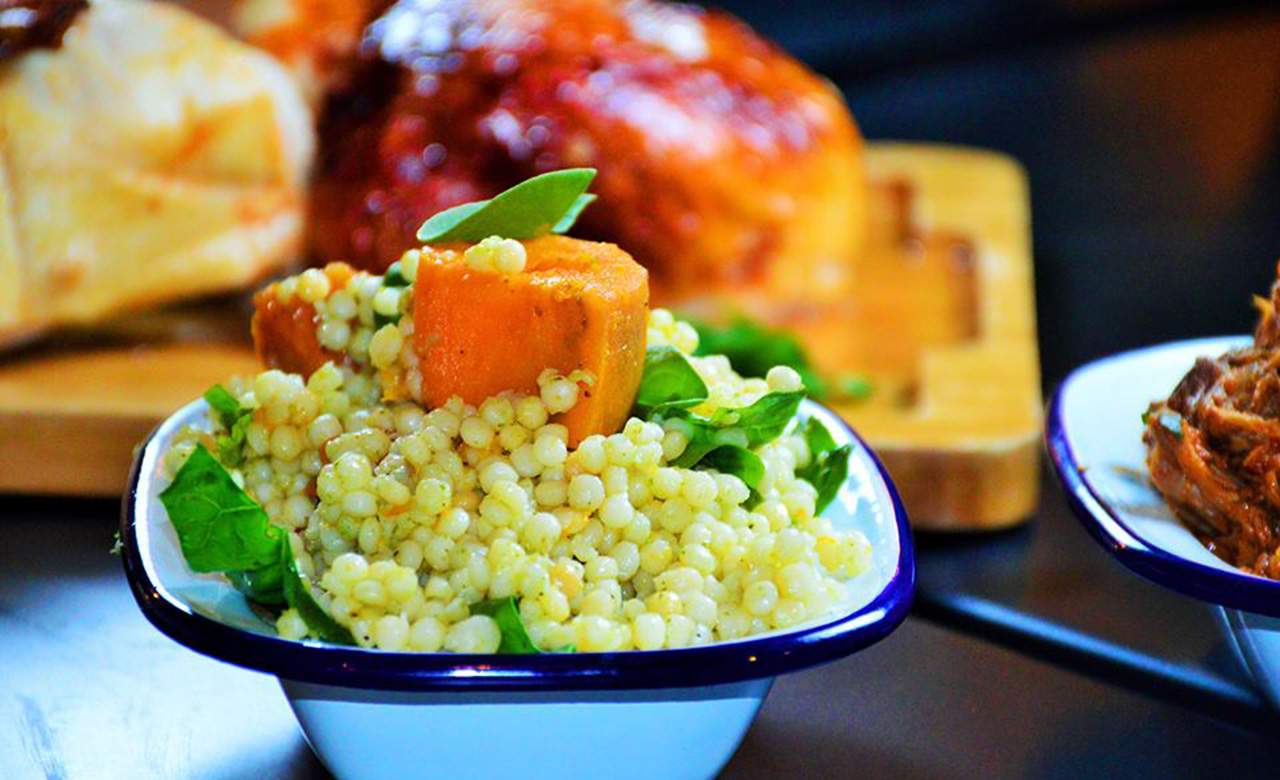 LA ROTISSERIE
A whole place dedicated to organic roasts? No, you don't need to pinch yourself. That's what makes La Rotisserie at Gas Works special, combining a Parisian diner with the meal of the moment, while offering both dine in and take away options. Those sticking around can enjoy plates of free-range pork with crackling or braised lamb with mint yoghurt, as well as crispy potatoes, seasoned vegetables and the famous La Rotisserie gravy. Both are tasty, but it's their rotisserie-cooked organic chicken that stands out above the rest. Yes, here, it really is all in the name.
76 Skyring Terrace, Newstead; (07) 3852 1108; www.larotisserie.com.au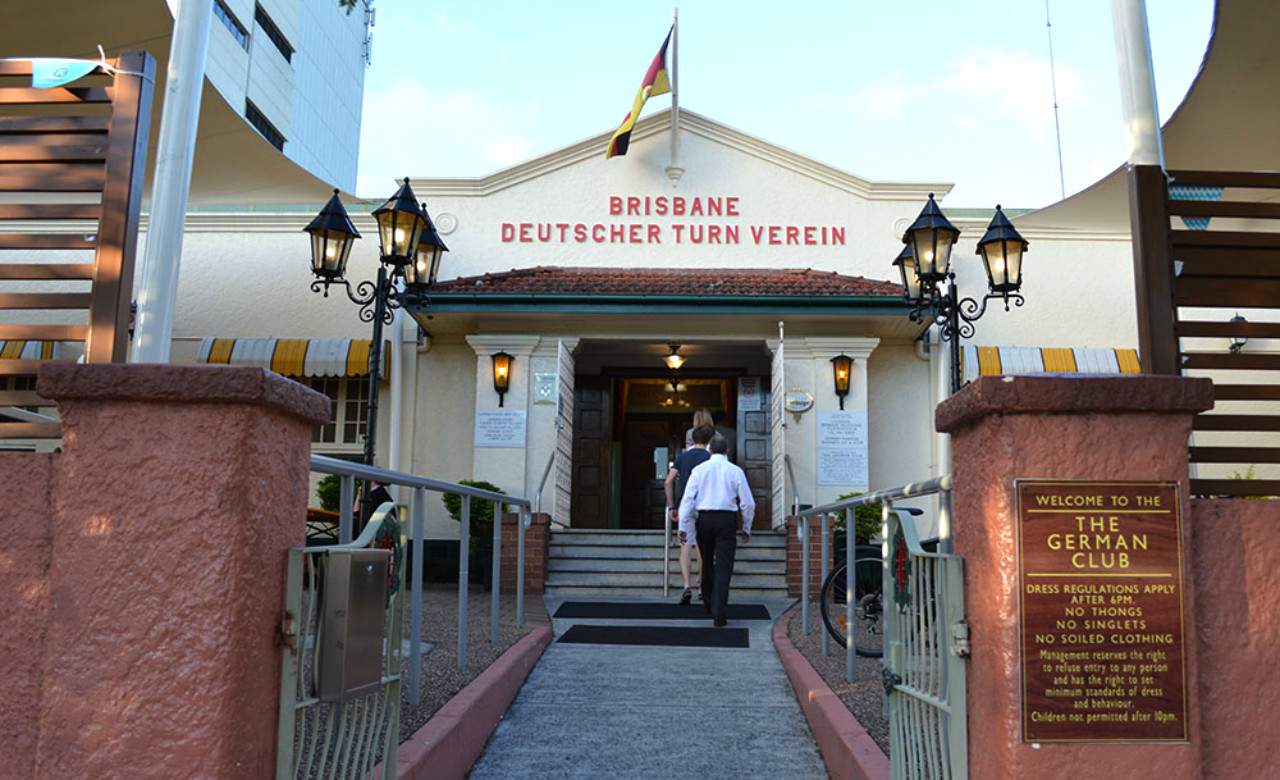 BRISBANE GERMAN CLUB
You may think you've had roast pork before, but until you've had a roast pork knuckle, it doesn't really count. That's how it's done in Germany, and that's how it's done at the Brisbane German Club. It's the kind of offering people actually drive across town for, as proven by the lengthy weekend lines. Every plate comes with potatoes and sauerkraut, although if you can fit either in, your stomach is bigger and better than most. Pork belly is also on the menu, as is sauerbraten (German-style beef pot roast in red wine and vinegar marinade). But it's the wonder of the pork knuckle that has to be tasted to be believed.
416 Vulture Street, East Brisbane; (07) 3391 2091; www.brisbanegermanclub.com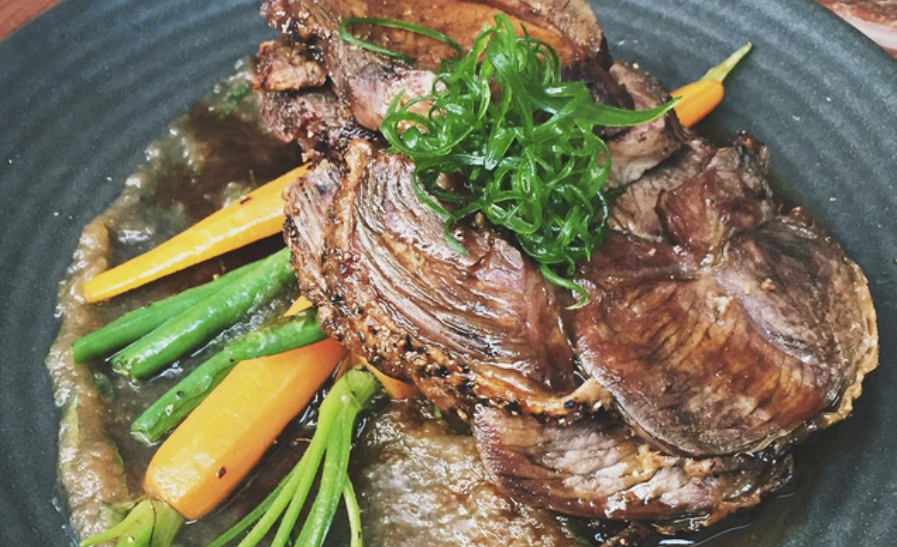 THE FOX HOTEL
Leave it to the inner-city pub many a Brisbanite has spent all day in to come up with a reason to keep everyone coming back. Tying in nicely with their themed days of the week, Sundays are dedicated to the only dish they could be: yes, it's the humble roast. Just what's on offer might change from week to week, but the deliciousness and value certainly doesn't. All day, for just $19, you'll get a choice cut of meat, gourmet sides and gravy. For that price, you can come for lunch, knock back a few James Squires in the afternoon, and then get stuck in again at dinner.
71-73 Melbourne Street, South Brisbane; (07) 3844 2883; www.thefox.com.au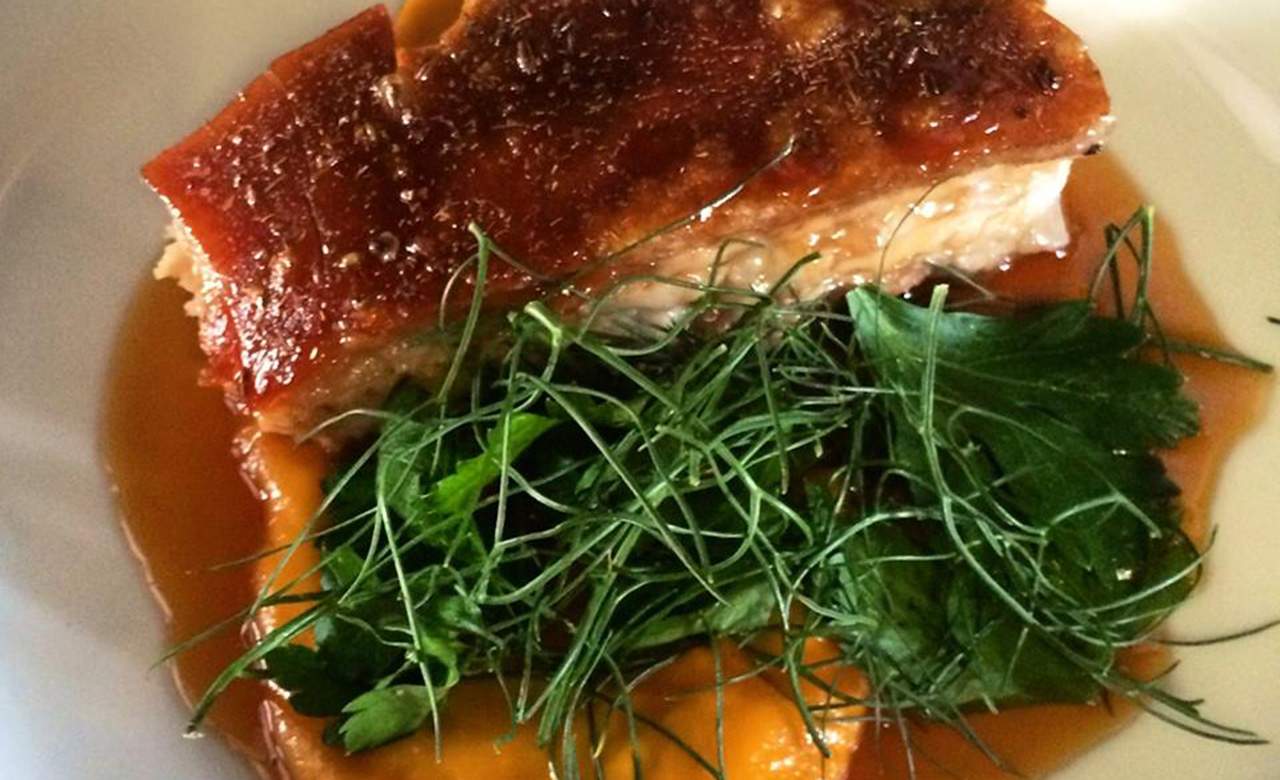 THE SERVERY
Not every restaurant has its own roast room. Of course, Pearl Cafe and its upstairs diner, the Servery, isn't every restaurant. Patrons familiar with the Woolloongabba establishment might not have ever wandered up the flight of stairs, but rest assured, it's a trip that's well worth taking. As well as watching the kitchen in full steam, that's where you'll find a supper of the chef's beast of choice — cooked to perfection and shared in an intimate dining nook. Only eight people can fit into the space at a time, and trust us, you want to be one of those eight people.
28 Logan Road; (07) 3392 3301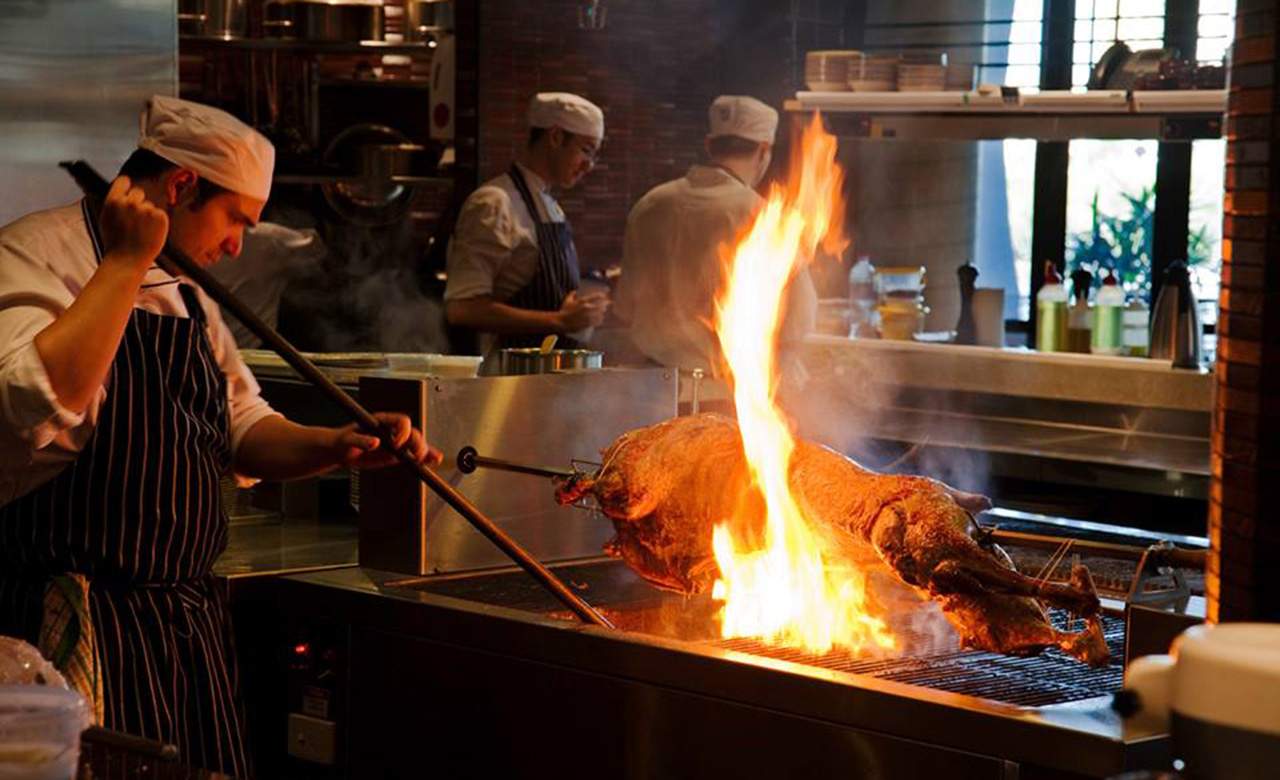 PONY DINING
One of the great things about roasts is just how versatile and adaptable they are. Sure, the basic elements are the same — typically meat and vegetables — but a few different spices and seasonings can turn a standard dish into something completely different. At Pony Dining at Eagle Street Pier, they slow roast whopping 1.2 kilogram lamb shoulders for eight hours, cover them in Moroccan spices, and serve them with chimichurri. It's designed to share, of course; no matter how tasty it is (and it is very, very tasty), no mere mortal could get through it alone.
18/45 Eagle Street, Brisbane; (07) 3181 3400; www.ponydining.com.au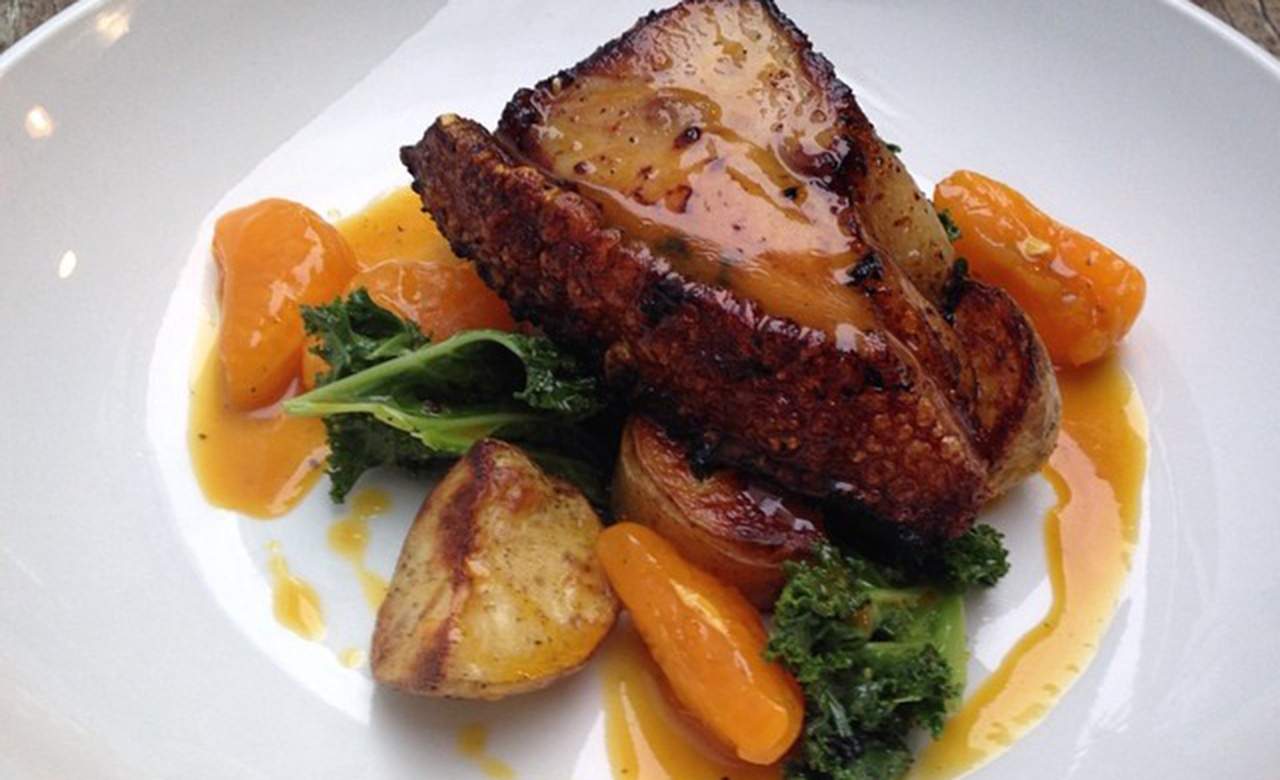 You probably didn't need another reason to adore a gastropub named after a pair of Muppets, did you? Well, we have one — and no, it's not the inviting glow of their fireplace on a wintry evening, although you can certainly sit by it as you consume the Paddington establishment's tasty roast of the day. The meat selection changes a couple of times a week, and is always paired with a rotating array of seasonal vegetables, plus an appropriate sauce, jus or gravy. A delicious, gourmet take on a tried-and-tested classic.
25 Caxton Street, Brisbane; (07) 3368 1932; www.statlerandwaldorf.co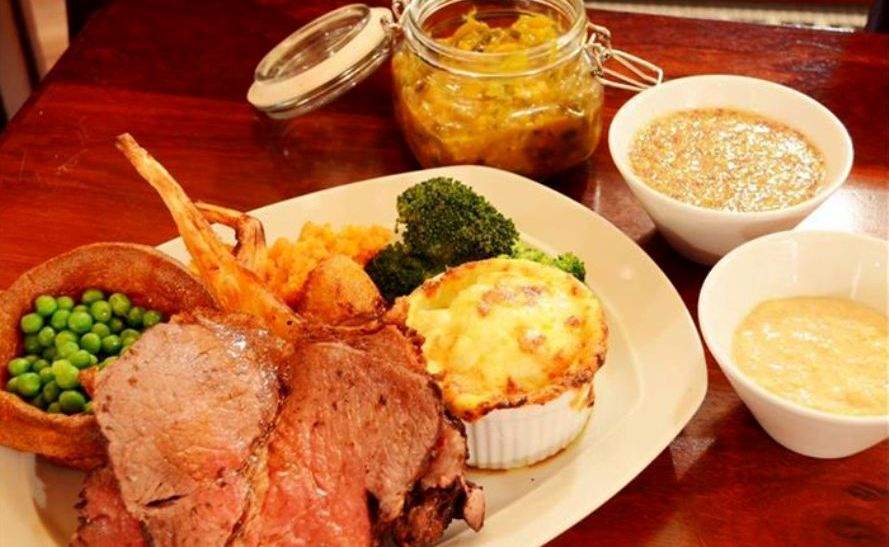 PIG 'N' WHISTLE RIVERSIDE
Some folks like to enjoy a roast as the weekend ends. Others like to devour one as the weekend begins. It's the latter that the Pig 'N' Whistle Riverside celebrates — and given that the pub is located in the heart of the CBD, it certainly makes sense. Every Friday lunchtime they fire up the spit, stick on a slab of meat and serve up a storm. The venue's British theme means that each meal comes with roast potatoes, steamed vegies, Yorkshire puddings and ample lashings of gravy. That's what an English-style roast is all about.
Riverside Centre, 123 Eagle Street, Brisbane; (07) 3832 9099; www.pignwhistle.com.au/riverside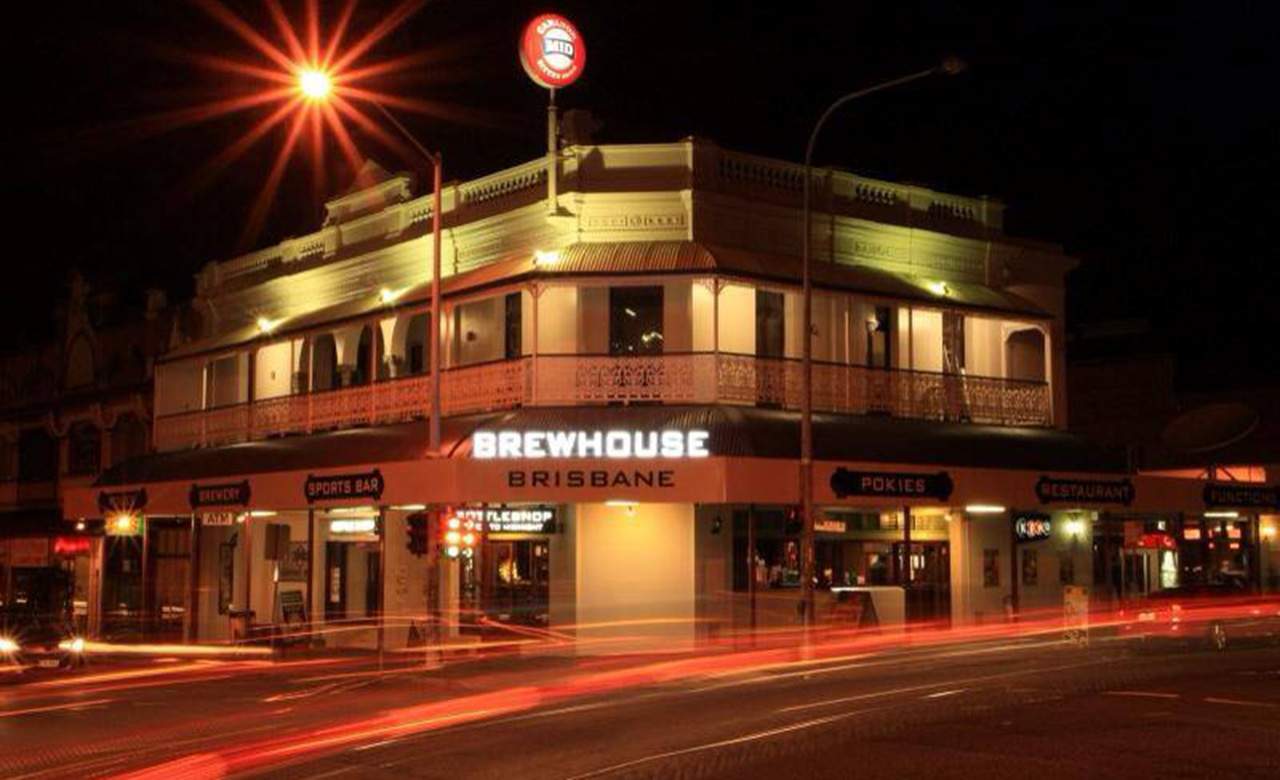 BREWHOUSE
When it comes to sticking with tradition and salivating over a large Sunday lunch, the Brewhouse is the place to be. Not only is their weekly special delicious, but it's also that other thing everyone loves: cheap. That relates to the price, by the way, and not the amount of food on offer; in fact, their $16 offering is so sizeable, it's a steal. A drink and dessert are also included, because if you're going to tuck into a real Sabbath feast, you'd best go all out. Sticking around for a few beverages afterwards and making a day of it is highly recommend, because you'll probably need that time to digest your meal.
601 Stanley Street, Woolloongabba; (07) 3891 1011; www.brewhouse.com.au

Top Image: Dollar Photo Club
Published on August 13, 2015 by Sarah Ward