FOOD & DRINK
Gelato Messina Is Releasing a Birthday Cake Version of Its Indulgent Cookie Pie
It's been a year since the dessert chain released its first cookie pie, so it's celebrating with a fitting new creation.
Gelato Messina first introduced its cookie pies to the world in 2020, and tastebuds across Australia thanked them. Then, it kept bringing the OTT dessert back when we all needed an extra dose of sweetness across the year. In fact, the dessert fiends have been serving them up for exactly 12 months now.
That's a milestone worth celebrating, which Messina is doing by releasing a new birthday cake cookie pie. Chocolate chips are involved, as they usually are, but this dessert also includes a layer of vanilla custard, plus birthday cake crumbled on top. Yes, sprinkles feature as well. Of course they are.
Hang on, a cookie pie? It's a pie, obviously, but it's made of cookie dough. And it serves two–six people — or just you. You bake it yourself, too, so you get to enjoy that oh-so-amazing smell of freshly baked cookies wafting through your kitchen. This time, you'll enjoy the scent of vanilla and birthday cake as well.
The new pies will be available for preorder from 9am on Monday, April 12 — which is your chance to get yourself a piece of the pie. On its own, the indulgent birthday cake cookie pie will cost $25. But to sweeten the deal, the cult ice creamery has created a few bundle options, should you want some of its famed gelato atop it. For $35, you'll get the pie and a 500-millilitre tub, while with a one-litre tub or a 1.5-litre tub, it'll cost $41 and $45 respectively.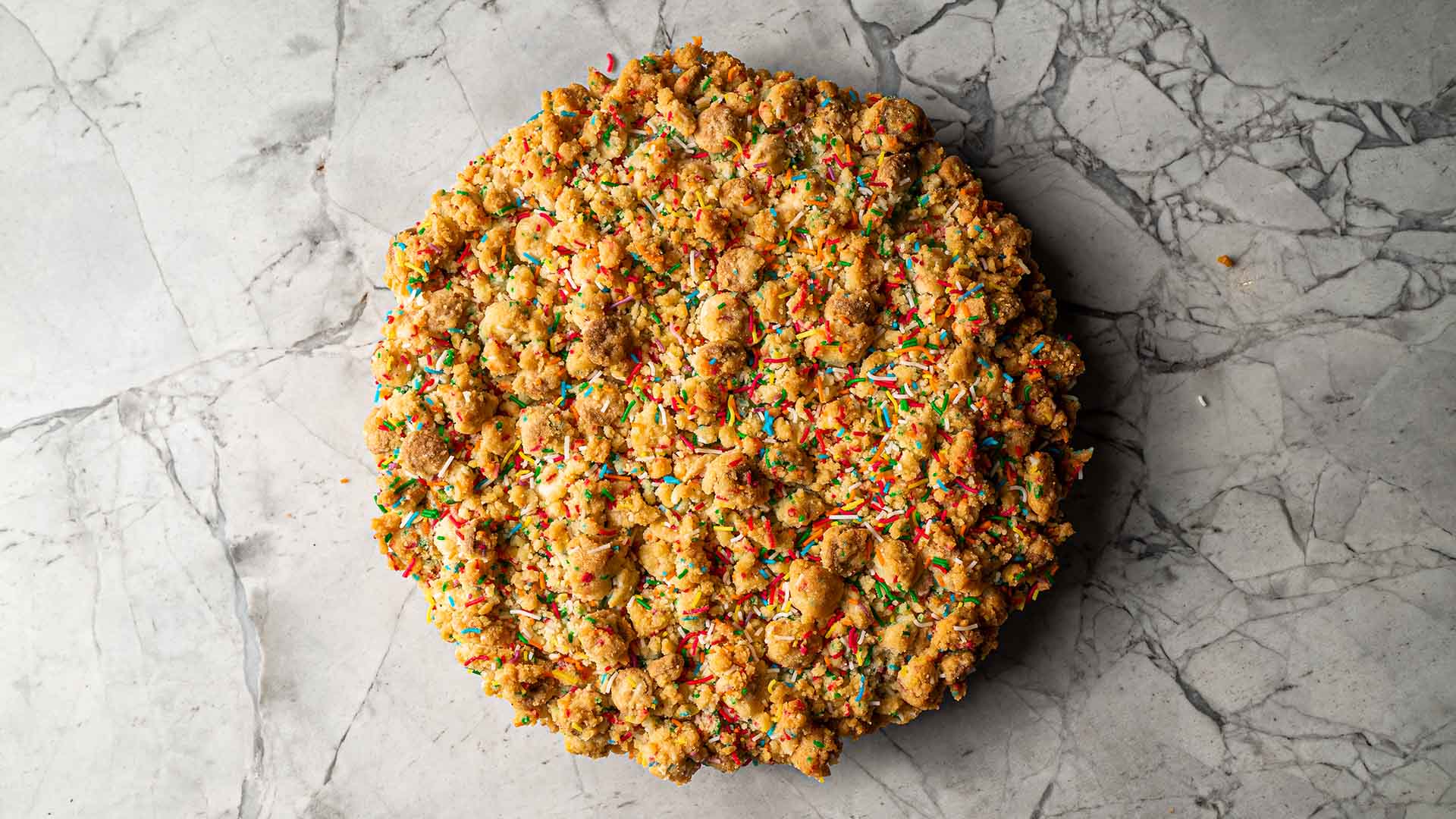 The catch? You'll have to peel yourself off the couch and head to your local Messina store to pick up your order. They'll be available for collection between Friday, April 16–Sunday, April 18.
You can preorder a Messina birthday cake cookie pie pie from Monday, April 12, to pick up from April 16–18.
Published on April 08, 2021 by Concrete Playground