Harris Farm Markets Has Opened Its Second Brisbane Store in West End's West Village
The company's flagship Queensland store boasts 500-plus cheeses, pour-your-own honey, self-serve nut butters, an in-store French bakery and a fresh doughnut deli.
Six months after opening its first Queensland store in Clayfield — and more than 40 years since the family-run brand first opened in Sydney — Harris Farm Markets has launched its second Brisbane site in West End. Whether you live in the inner-city suburb or you're just passing through, you can now stop by the chain's flagship Sunshine State site, which has taken up residence in West End's West Village precinct.
If you're a newcomer to Harris Farm Markets, it boasts a particular focus on fresh local produce — which is one of the reasons why the chain has both stood the test of time and amassed a considerable following. When it launched its first Brissie location in December at the former Clayfield Markets site, it was a homecoming of sorts. While Harris Farm Markets is definitely based in New South Wales, it actually used to own the Sandgate Road spot years back.
Now, it's also making its home in a 1800-square-metre space on the ground floor of the former Peters Ice Cream building, with the market's doors opening back on Friday, June 4. Harris Farm Markets' West End shop features more than 500 types of fresh produce; three types of milk on tap, including oat milk; a plant-based range of over 150 products; and a hefty cheese section showcasing 500-plus types. In a first for the brand, it's also doing honey on tap — so you can pour your own — and self-serve almond, peanut and cashew butters. Customers will find eight types of loose coffee beans and 20 varieties of loose tea leaves to choose from, too, plus grow-your-own mushroom kits and edible flowers.
The idea, like at Harris Farm Markets' other stores, is to highlight Queensland and Australian products — and, based on its array of in-store options, to level up the supermarket experience at the same time. Danny's Bread, from Teneriffe, is running a French bakery onsite, while Sol breads, Roza's Sauces, CJ's Pasta, My Berries and Madders Brothers Patisserie all have items stocked in-store. There's an onsite salumi deli, seafood market and butcher shop, too, as well as a fresh doughnut deli.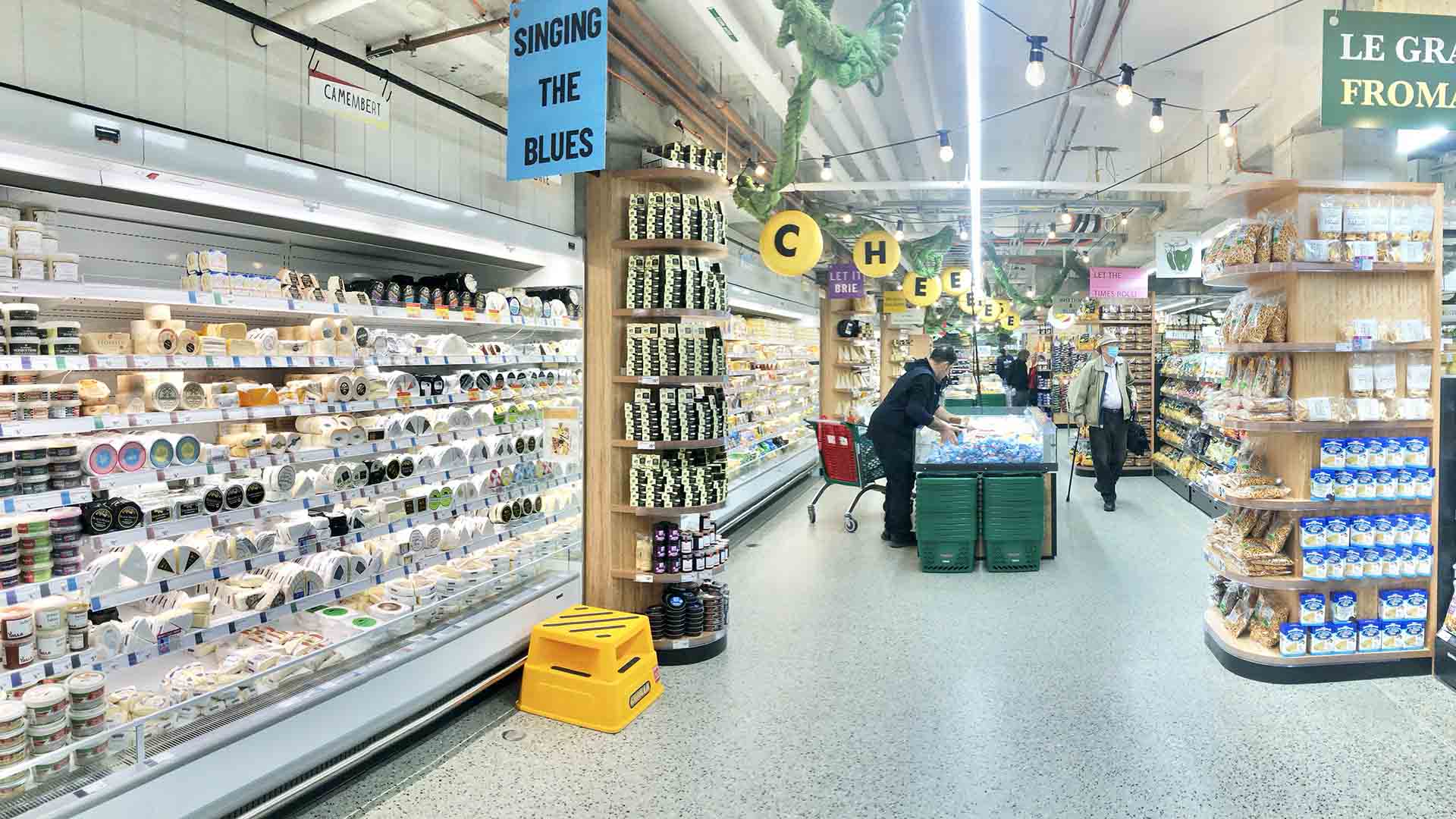 A big focus on sustainability is also part of the Harris Farm Markets experience, including via its imperfect picks section. That's where shoppers can pick up seasonal fruit and vegetables that mightn't look picture perfect, but still taste as great as ever, all as part of the chain's efforts to help stop farm wastage.
Next on the agenda: a store on the Gold Coast, at the Isle of Capri, which'll be the chain's third outside of NSW. Harris Farm Markets currently operates 22 locations down south.
Find Harris Farm Markets' West End store at West Village at 97 Boundary Street — open from 7am–10pm daily.
Published on June 16, 2021 by Sarah Ward