Brisbane's Juicy Indie Beer Festival Is Bringing Its Brews Back to Fortitude Music Hall This Autumn
For the fest's second year, DJ Ebony Boadu and DJ Sampology will help provide the tunes, and 20-plus independent breweries will pour up to 90 beers.
Beer festivals can happen anywhere, because events dedicated to showcasing and sinking brews are all about the drinks, not the location. Host a beer fest in stunning surroundings, however, and it's a sure-fire way to level up an already enticing celebration. That's what Range Brewing's Gerard Martin and Matt McIver decided back in 2022, when the pair gave Brisbane a brand-new booze event that's all about independent beers. That festival? Juicy. And its glitzy locale? The one and only Fortitude Music Hall.
That initial event was clearly a hit, because the Range crew are back to do it all again in the eye-catching Valley Mall venue. 2023's Juicy Beer Festival will take place on Saturday, March 11, this time with up to 90 different brews from 20-plus brewers ready to be sampled beneath Fortitude Music Hall's chandeliers. As it did last year, it'll host two sessions: an afternoon slot from 12–4pm and an evening one from 6–10pm.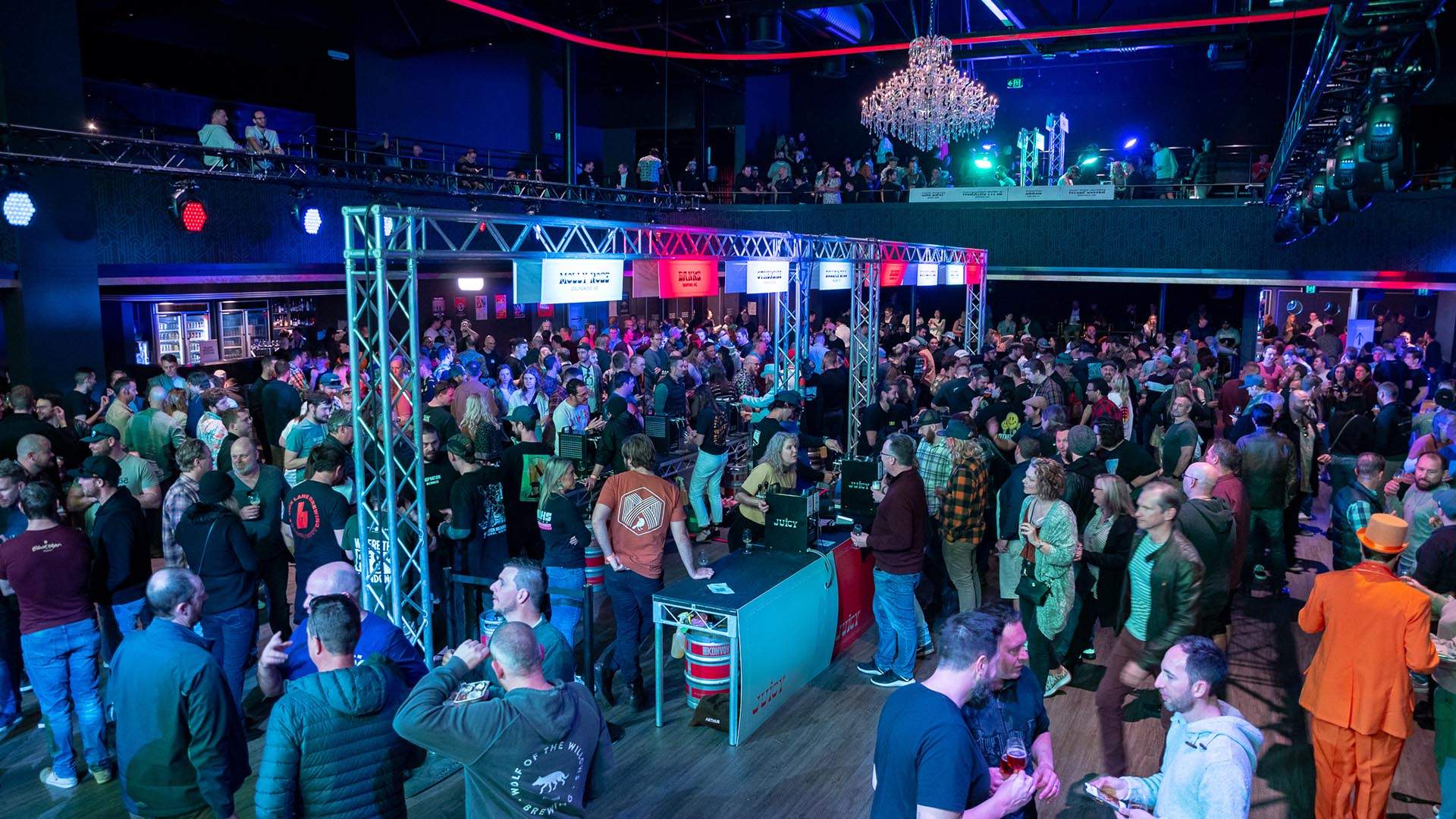 "We gave the beer festival industry a bit of a shake up with Juicy last year and the resounding response was that the public and the brewers loved it," says McIver.
"We think the all-in ticketing model is the future of the modern beer experience in Australia and we are stoked to be bringing another rendition of Juicy back in 2023."
As well as getting attendees sipping beers under those chandeliers, this one-day event pairs yeasty beverages with a soundtrack, all as part of a ticketed affair that covers everything you'll taste for that one price. Martin and McIver took inspiration from overseas, then decided to bring it home — and give Fortitude Music Hall its first-ever beer festival in the process.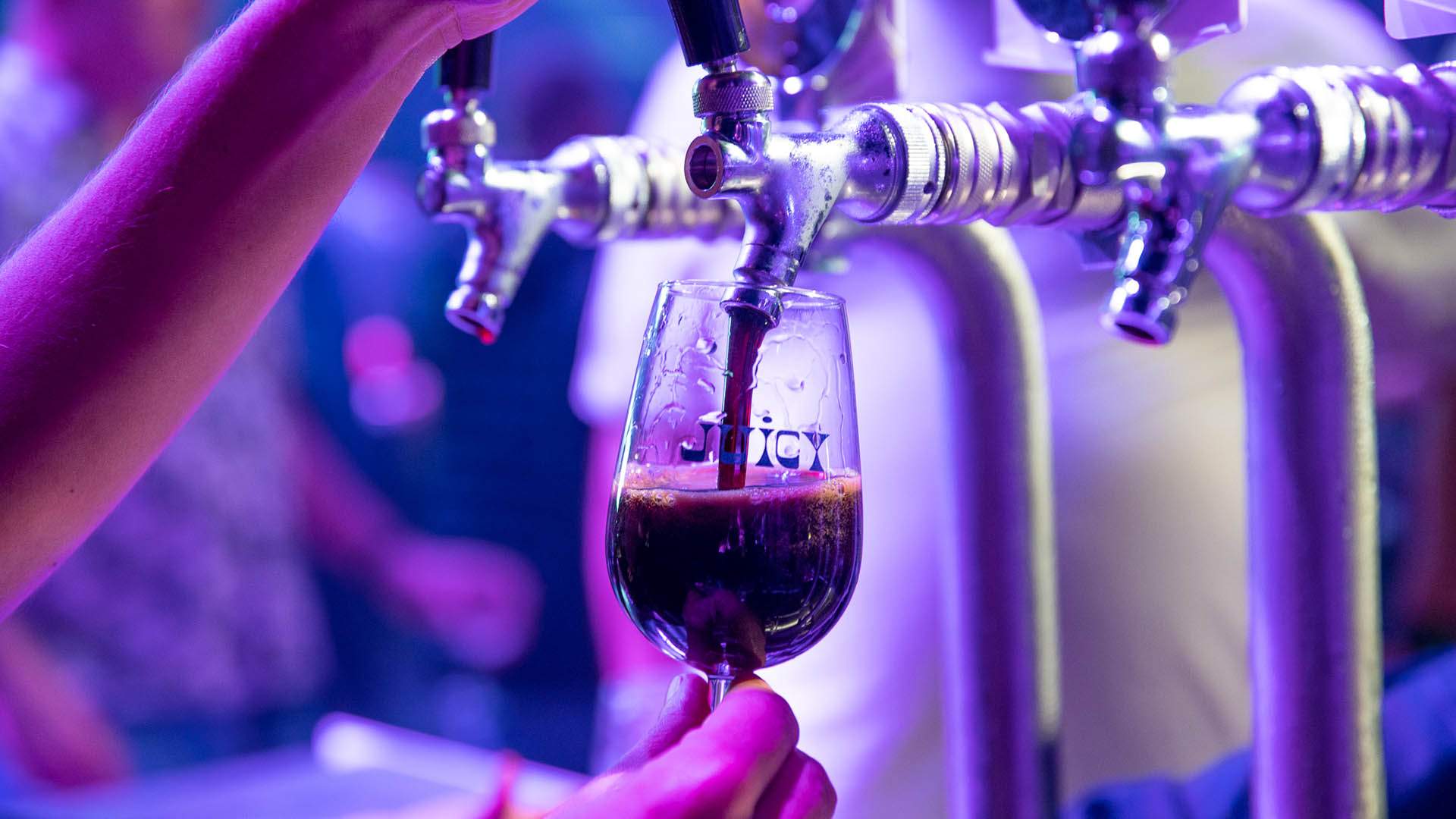 So, you'll pay your entry fee, get your glass and start enjoying your way through all the brews on offer — without needing to worry about paying for drinks as you go. Each beer is served up in the event's exclusive tasting glasses, and every single one on offer in 2023 will be different to the lineup in 2022.
Breweries getting some love at Juicy's second fest include Sydney's Wildflower, Melbournian's Hop Nation and Brisbane's Sea Legs, as well as everywhere from Grifter and Molly Rose to Garage Project and Working Title. Yes, Range features as well, naturally.
DJ Ebony Boadu, DJ Sampology and select DJs from Fortitude Valley's QUIVR DJ School will provide the tunes — and to help line the stomach, Shucks Oyster Bar will be slinging seafood, Southside will serve up its Asian cuisine and Baja is bringing the Mexican bites. Also on offer, and a perfect beer accompaniment: steak and frites.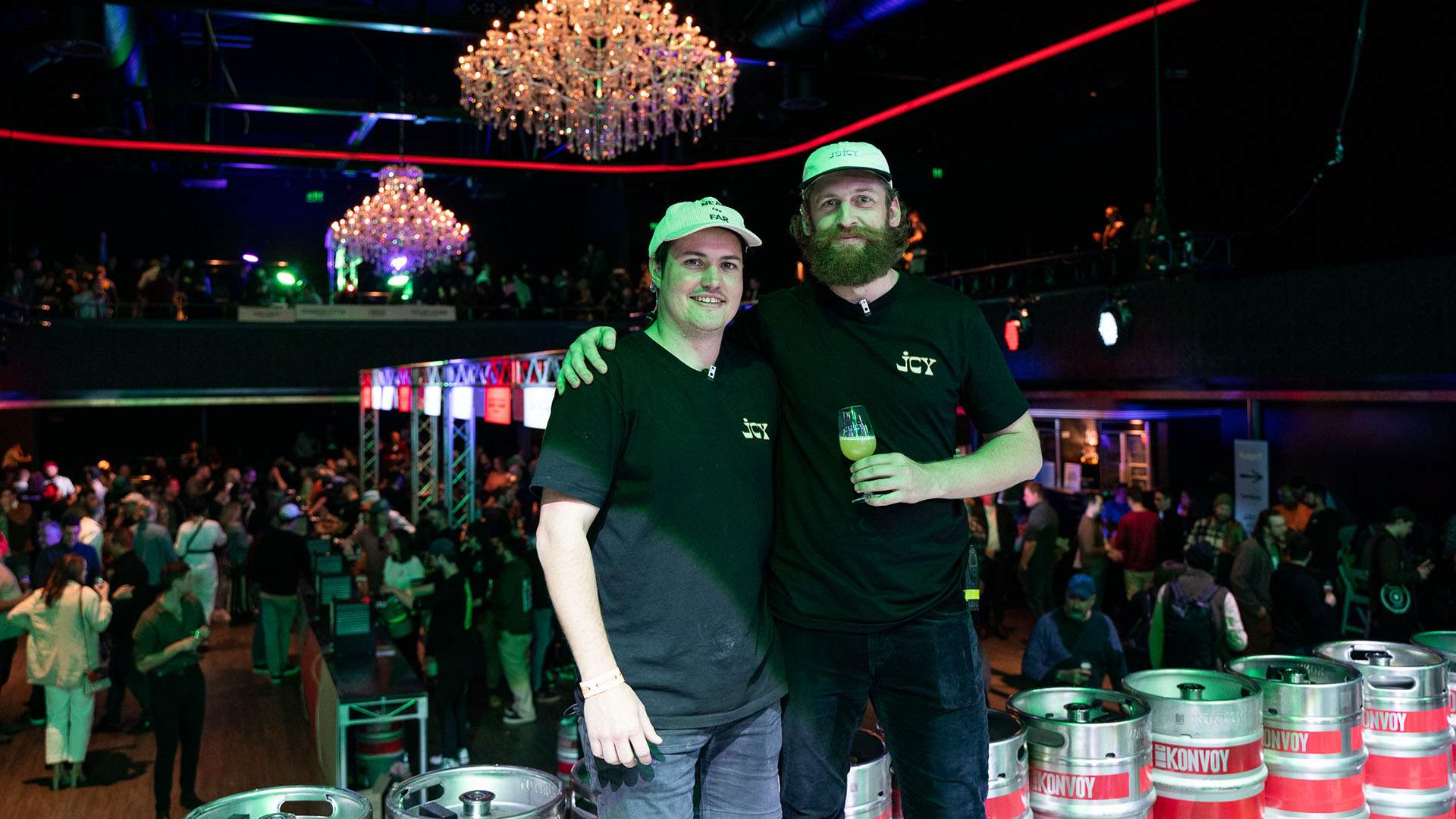 Juicy Beer Festival takes place on Saturday, March 11. For more information or to buy tickets from 9am on Thursday, January 19, head to the fest's website.
Introducing Concrete Playground Trips
Book unique getaways and adventures dreamed up by our editors