Lune's Sprinkles-Topped Twice-Baked Birthday Cake Croissants Are Back on the Menu Just for October
This month's specials also include Snickers cruffins, choc-chip cookie pastries and an everything croissant.
You might only eat birthday cake when it's your own big day, or if someone you know is celebrating. In October, commemorating 11 years of Lune Croissanterie also counts. As it did in 2022, the cult-favourite bakery is marking its latest occasion with one of its Frankenstein's monster-style sweet treats: a twice-baked birthday cake croissant.
Each month, Lune Croissanterie whips up a new batch of limited-time specials, giving you something tasty to look forward to when you flip over your calendar. Iced Vovo cruffins, twice-baked finger bun croissants, pumpkin pie cruffins, lasagne pastries, lamington cruffins, its own take on baklava: they've all been on the list so far in 2023, just for a month. Now comes the return of its sprinkles-topped birthday treat, alongside other bites such as Snickers cruffins, choc-chip cookie pastries and an everything croissant.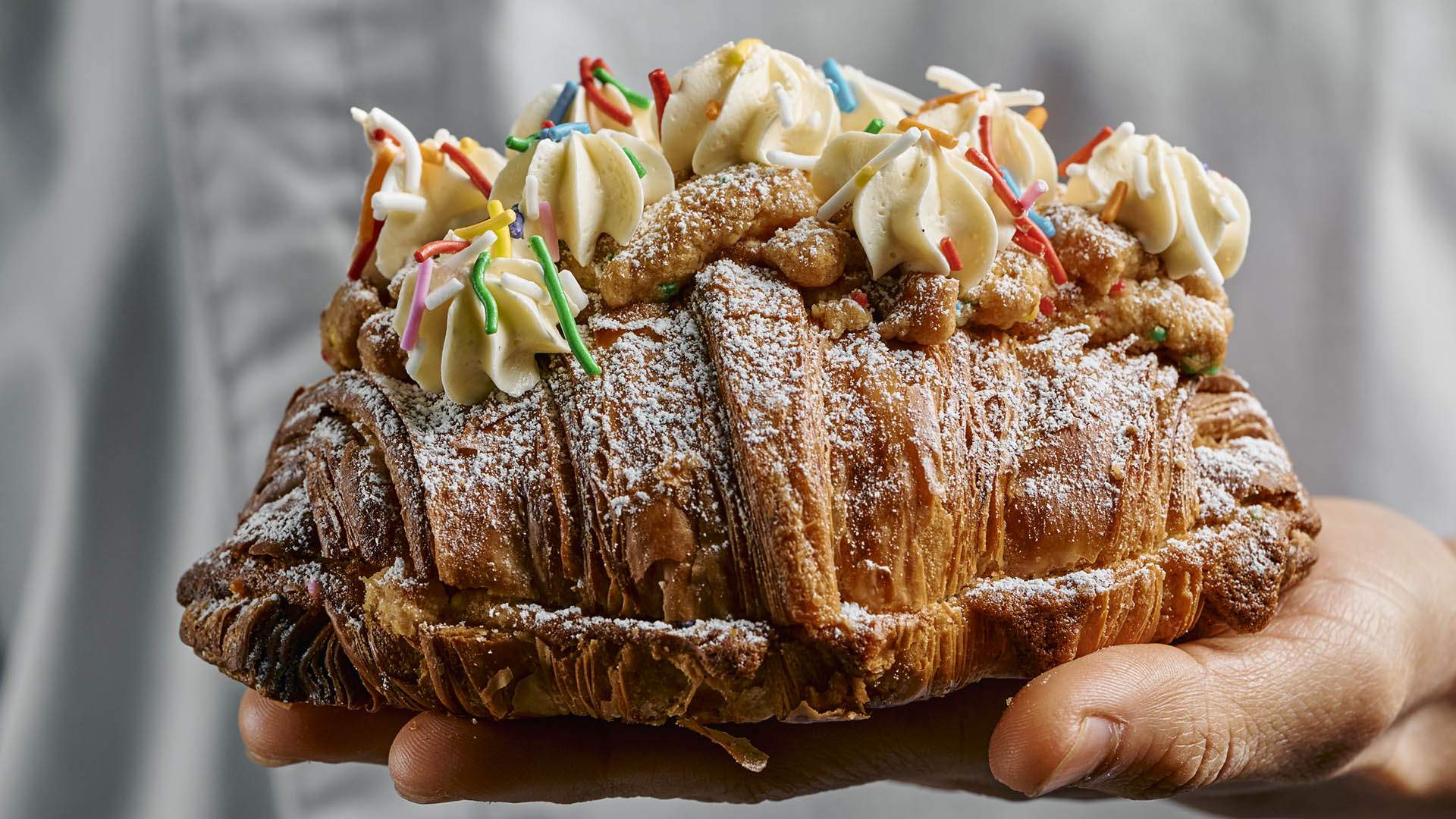 As also seen in Lune's very own cookbook by founder Kate Reid, the birthday cake croissant is exactly what it sounds like. Lune has taken a traditional croissant, filled it with birthday cake frangipane, then topped it with a sprinkle crumble, buttercream icing and then even more sprinkles. What's a birthday without sprinkles, after all? A bad one.
The birthday cake croissant is available everywhere except the Melbourne CBD store right through the month until Tuesday, October 31, and you can order it online from Armadale in Melbourne, plus South Brisbane and Burnett Lane in Brisbane. The rest of the list pops up here and there — but always at at least one spot in Melbourne and Brisbane, where Lune currently operates until it launches in Sydney in 2024.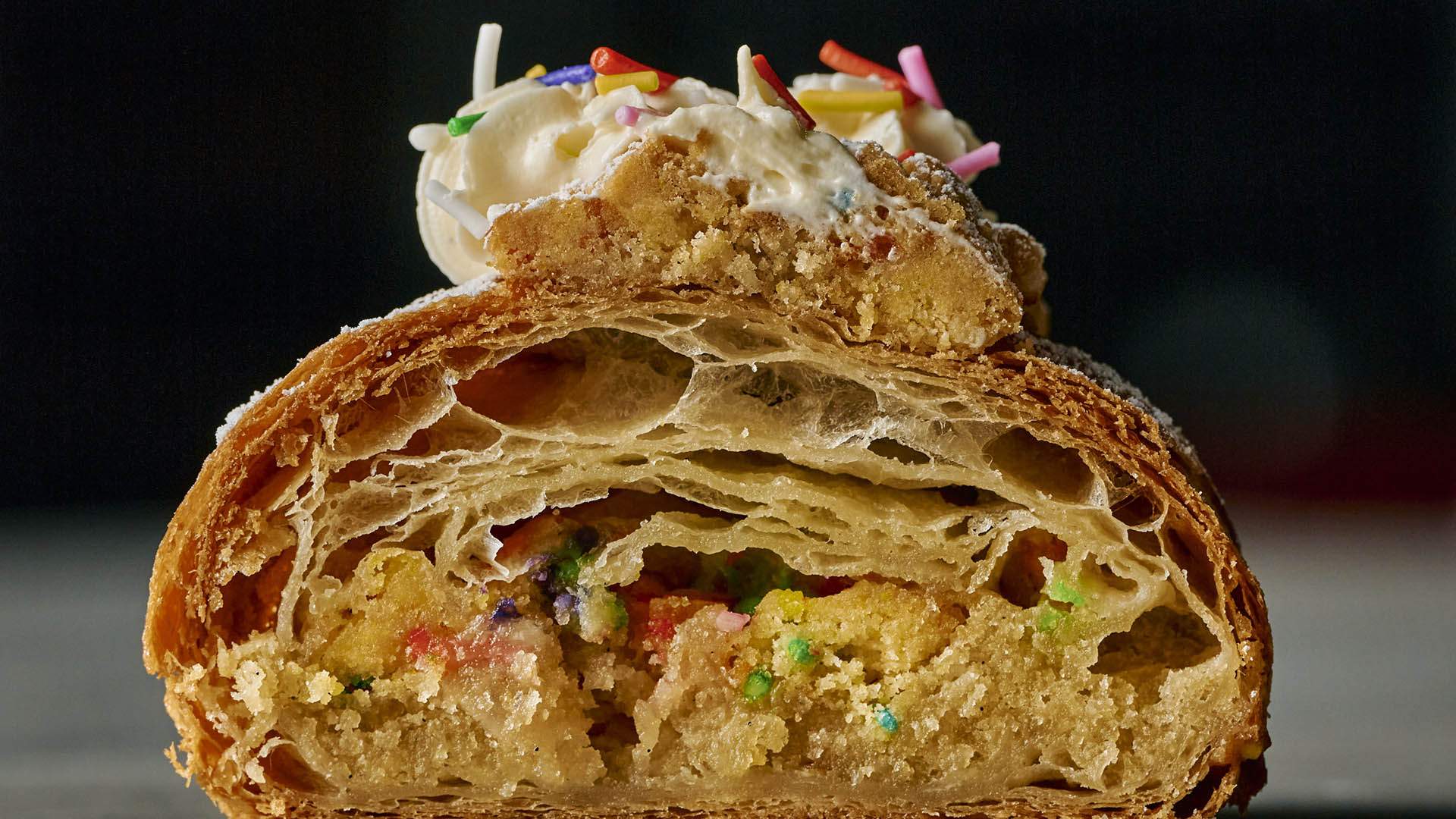 If you're excited about the Snickers cruffins, it takes a Lune cruffin, pipes in peanut crème pâtissière and salted caramel, then adds chocolate ganache and sundae peanuts on top. The bakery describes it as "like a chocolate-chip cookie, a muffin, croissant and a Snickers bar all rolled into one delicious package".
The twice-baked choc-chip cookie pastries are filled with milk choc chips and a Marie biscuit frangipane, then score melted dulce chocolate ganache and choc-chip cookie chunks drizzled over them. As for the everything croissant, it's a take on the everything bagel featuring herb paste and chive cream cheese.
There's also a hazelnut pudding that's made with Frangelico caramel hazelnut financier and praline cream, if you still need something to tempt your tastebuds.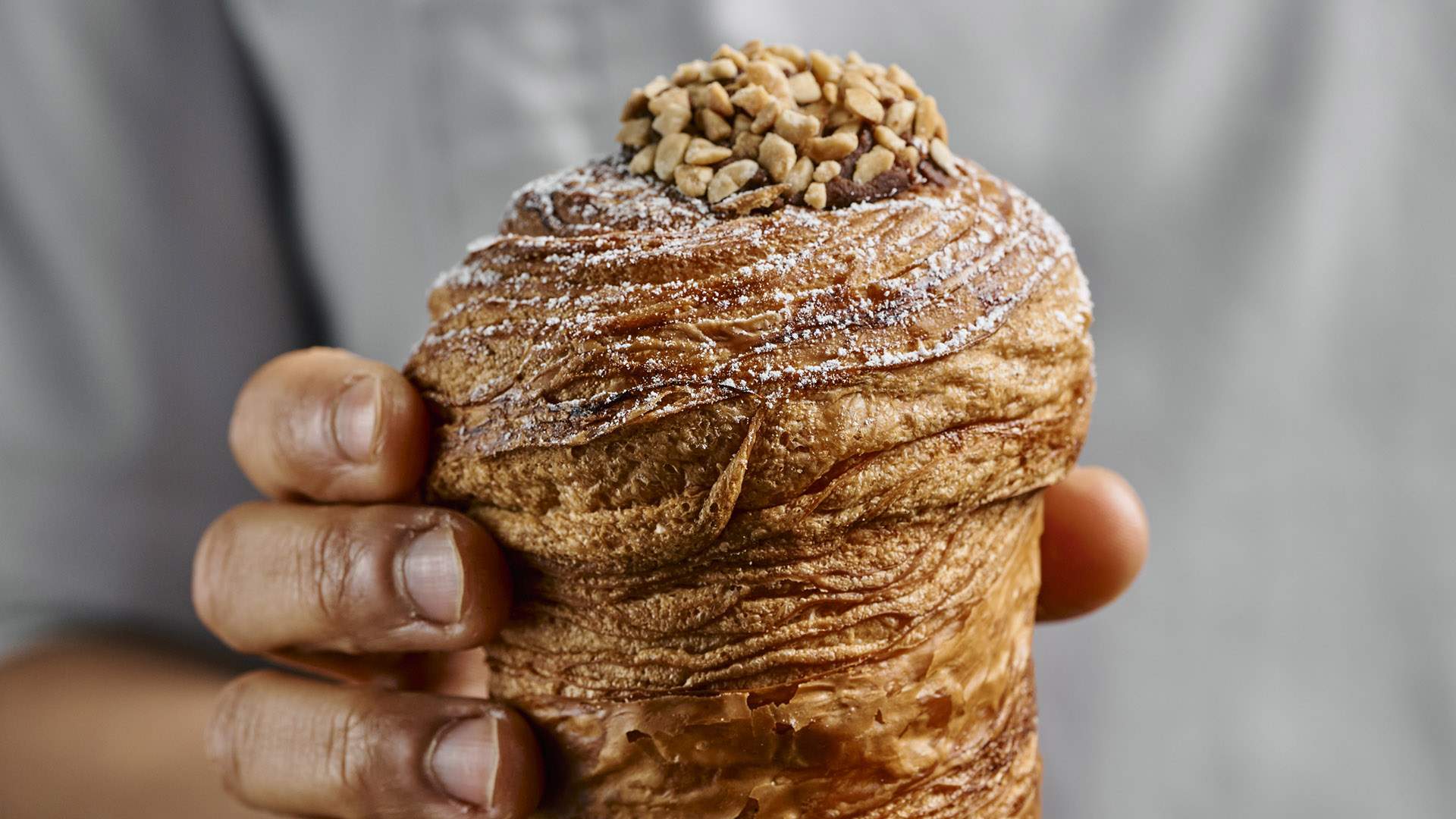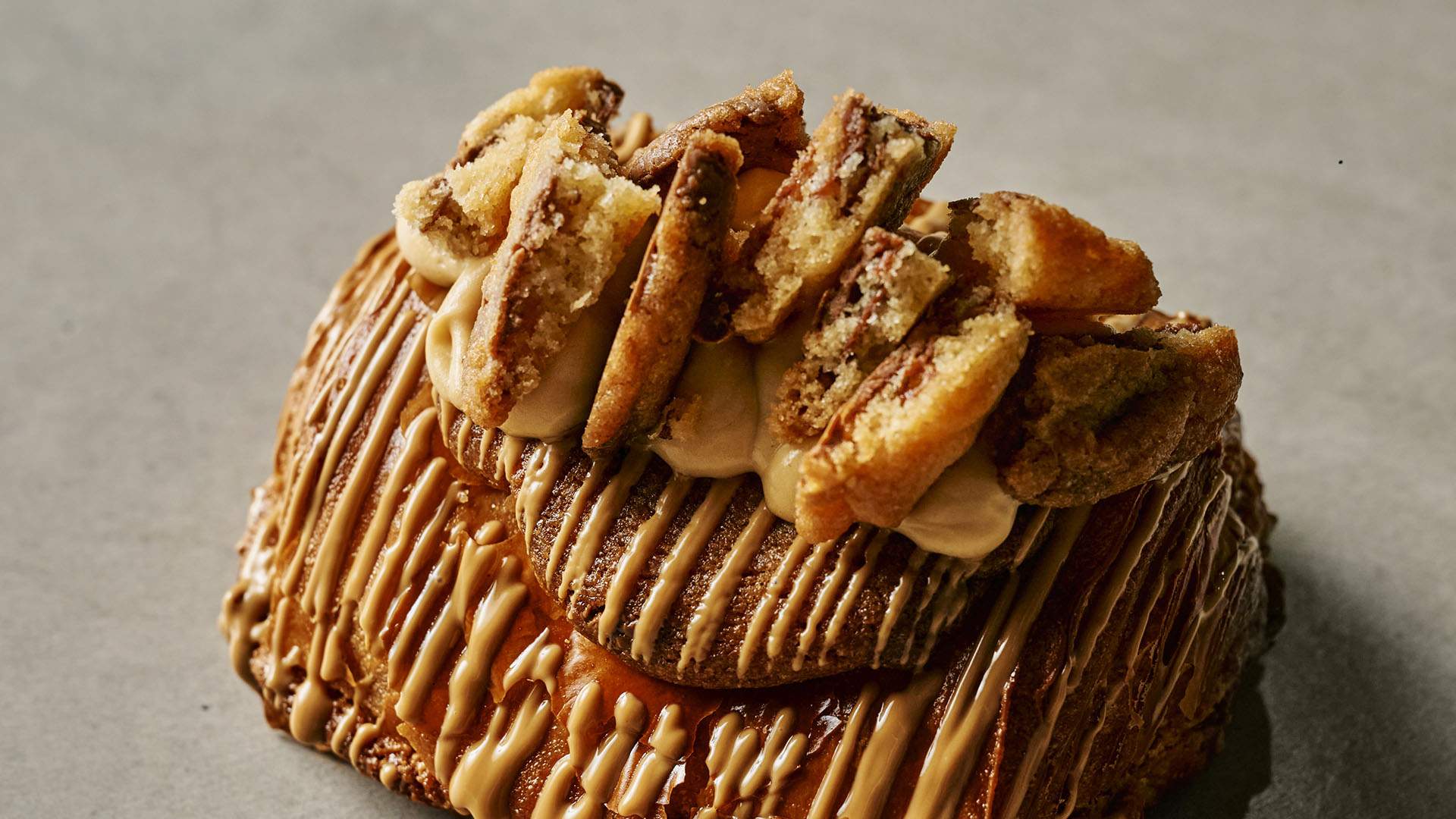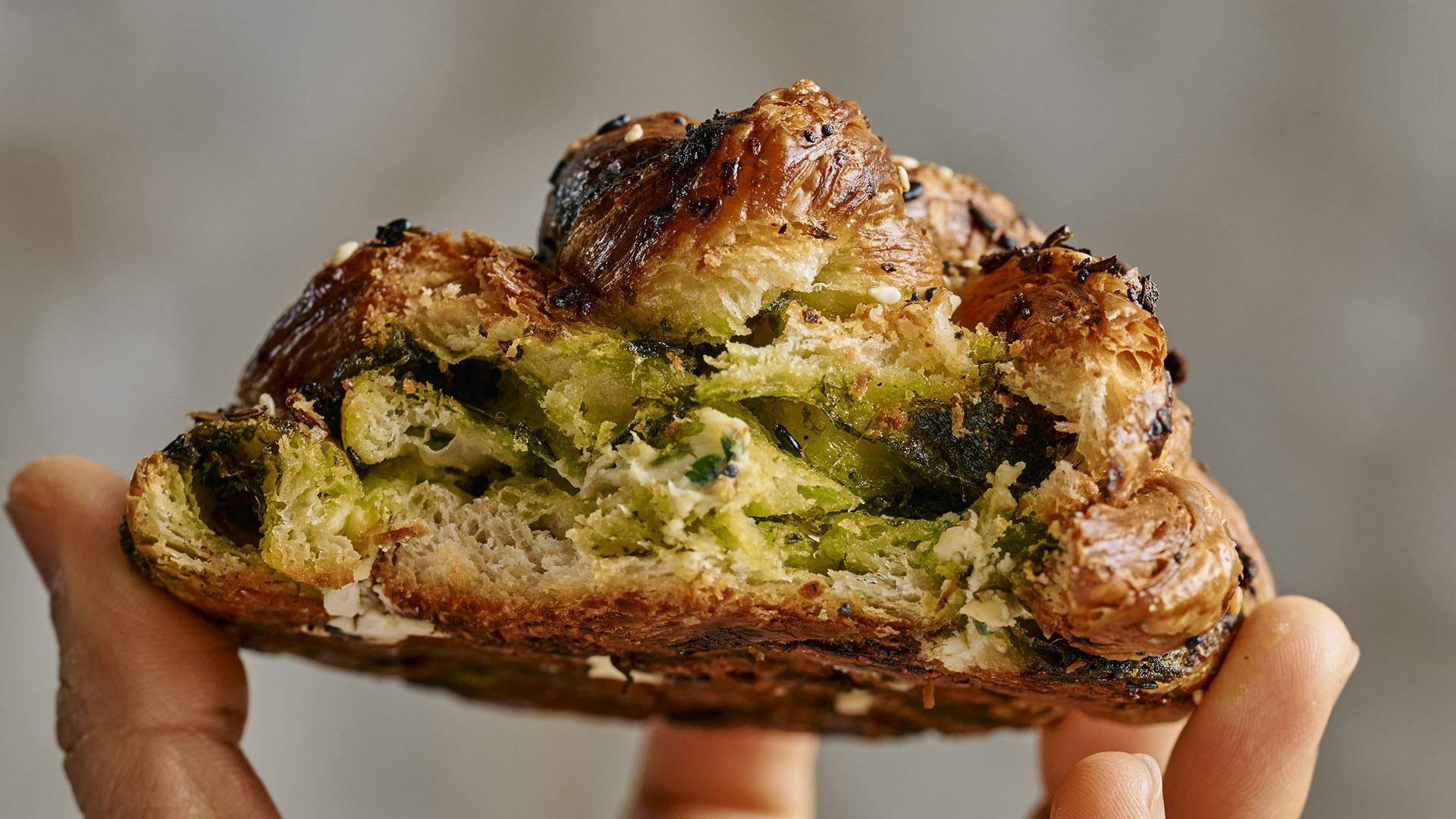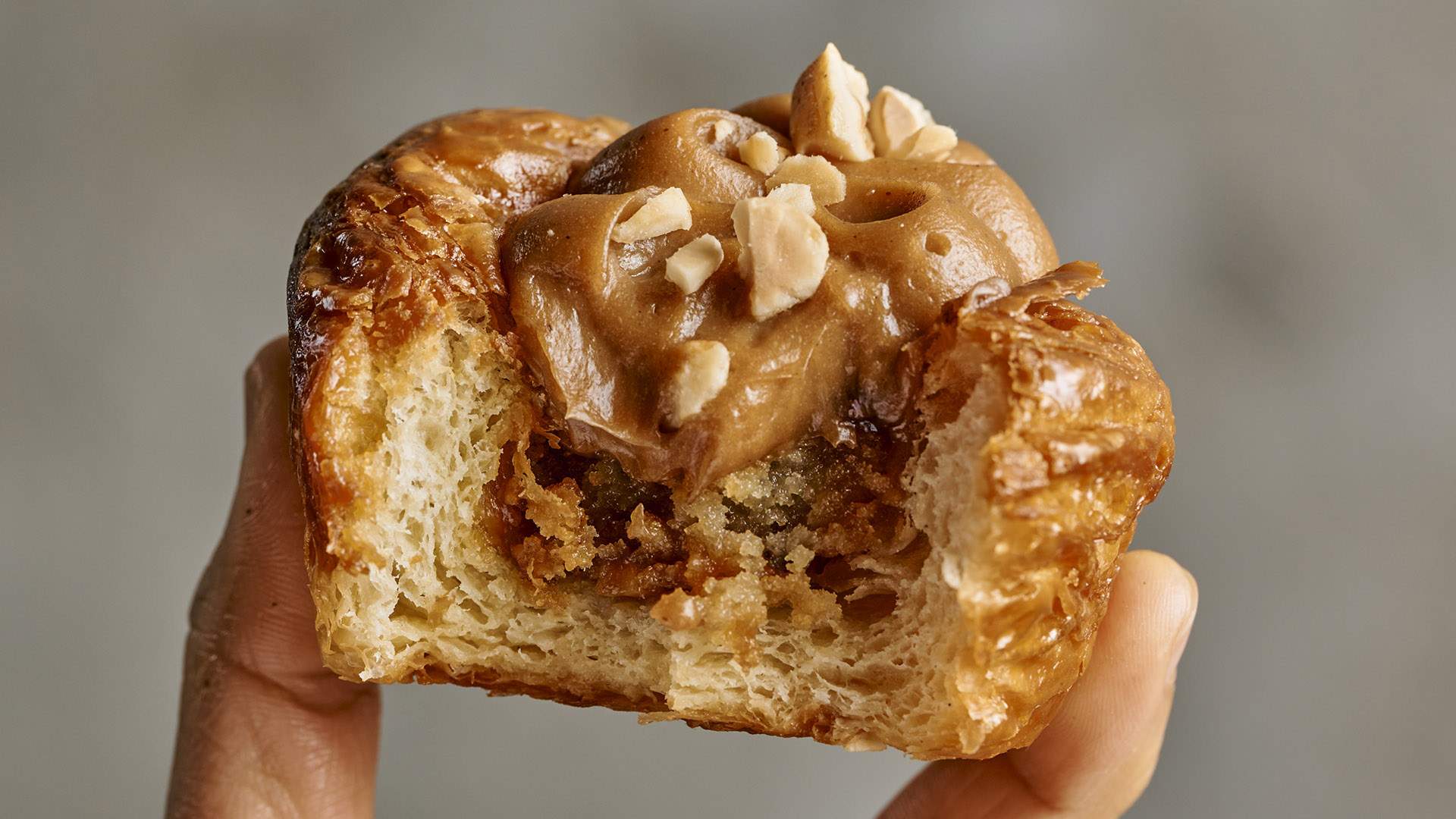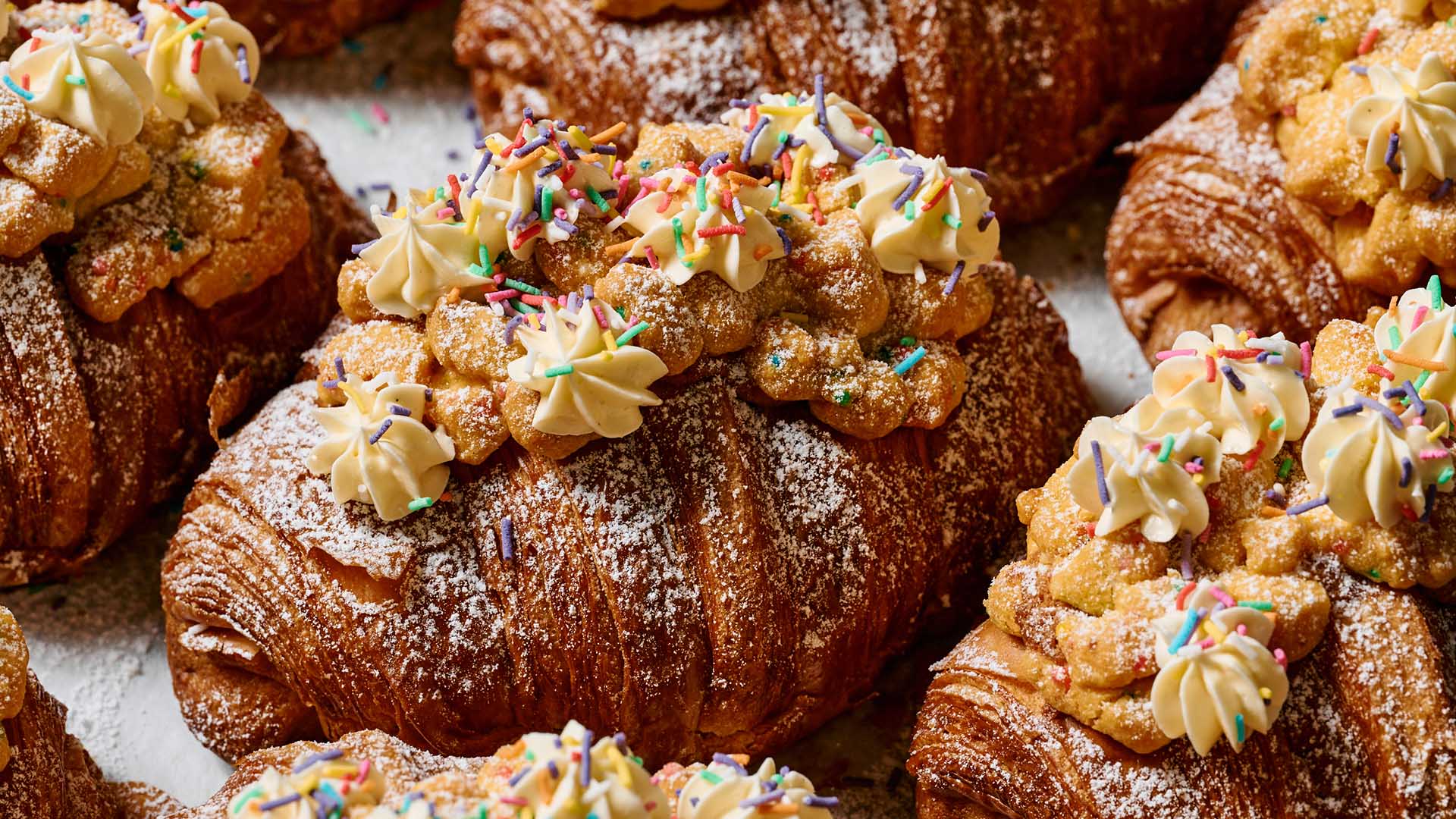 Lune's October specials menu runs until Tuesday, October 31, with different specials on offer at Armadale, Fitzroy and the CBD in Melbourne, and South Brisbane and Burnett Lane in Brisbane. From the Armadale, South Brisbane and Burnett Lane stores, you can also order them online.
Images: Pete Dillon.
Concrete Playground Trips
Book unique getaways and adventures dreamed up by our editors