FOOD & DRINK
Mac 'n' Cheese Drive-Thru Mac in the Box Is Serving Up Next-Level Pasta During Brisbane's Lockdown
Head to Fortitude Valley to pick up three cheese, truffle, smoked ocean trout, and Italian pork, fennel and tomato mac 'n' cheese — and bundles with wine.
Thanks to multiple lockdowns and ongoing restrictions, we've all spent more time eating at home over the past 18 months than we probably would've otherwise. We've all tried to cook sourdough, too, and also put our culinary skills to the test attempting to whip up plenty of other dishes. Sometimes, though, the urge to hop into the kitchen just isn't there.
Also a pandemic mainstay: takeaways and food deliveries. They help us all escape a stint of cooking for a night, and also support local hospitality businesses doing it tough when they can't welcome in dine-in customers. And, to the delight of tastebuds across Brisbane, some places around town have been hatching inventive ideas to keep us all fed — and help us avoid playing chef ourselves.
Mac in the Box is one such new arrival. Obviously, mac 'n' cheese is its dish of choice — and it takes the pasta-and-dairy combination seriously. A drive-thru run by Fortitude Valley's City Winery and set up at its Wandoo Street base, it'll have you forgetting all about packet-mix versions of its cuisine of choice. Serving up mac 'n' cheese made with three cheeses, truffles, smoked ocean trout and Italian pork will do that.
Fancy all the cheese? The three-cheese version is Mac in the Box's bestseller, and also comes in bundles with some of City Winery's 2020 Gerler sav blanc and shiraz. That's the benefit of picking up some pasta from a winery, clearly. Or, you can opt for the gooey version with truffles; the ocean trout, herbs and spring onion variety; or the Italian pork, fennel and tomatoes dish. Prices range from $13–24 just for a mac 'n' cheese, and from $32–40 with a bottle of vino.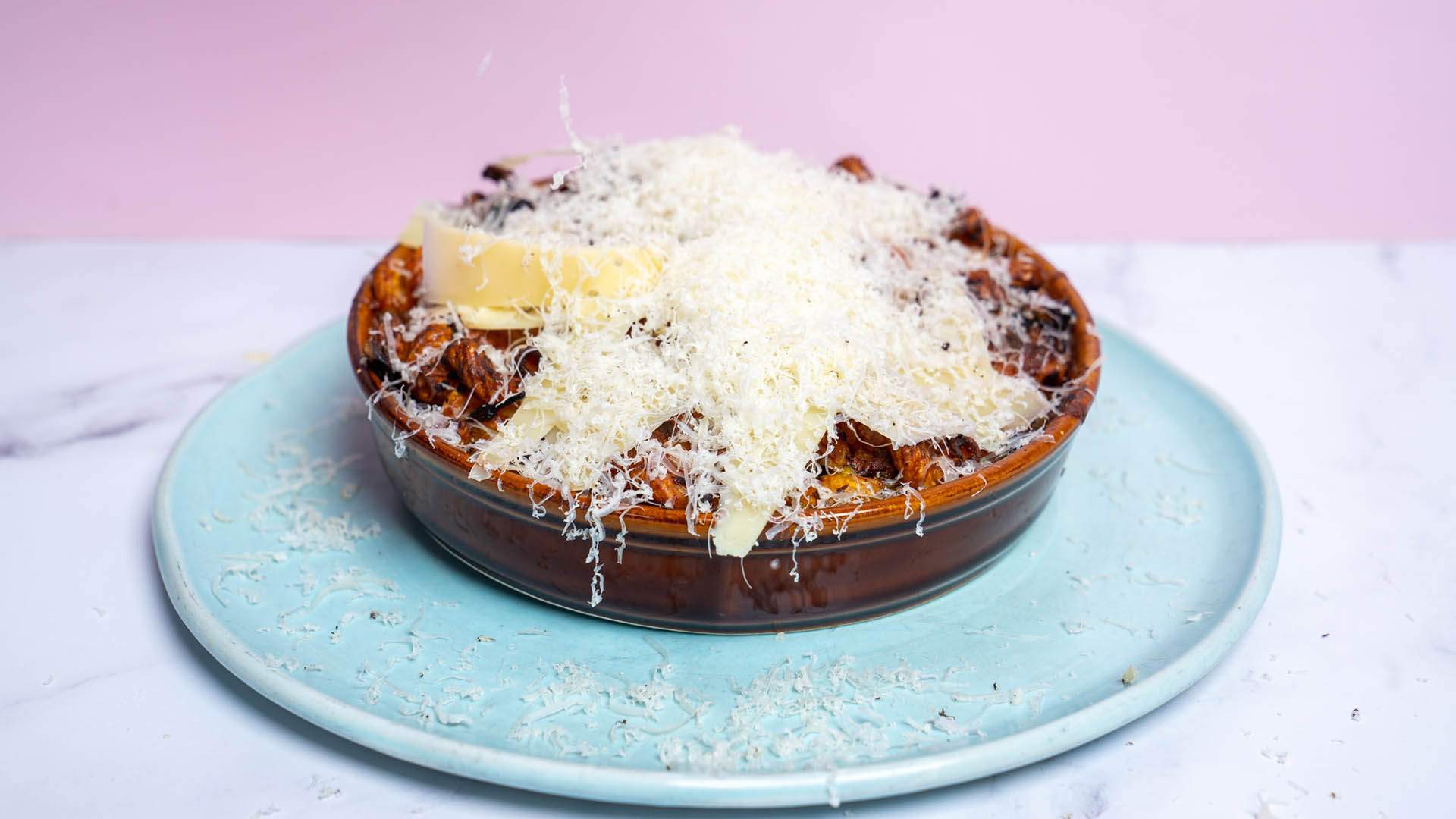 Customers can also add some wine to their orders anyway, with ten varieties available. And, house-baked sourdough is also on the menu as a side dish.
With Brisbane back in lockdown until at least 4pm on Sunday, August 8, Mac in the Box is operating daily during the stay-at-home conditions — so that could be your dinner sorted for a few nights this week. Orders can be collected from 4.30pm each afternoon.
Mac in the Box is operating daily during Brisbane's current lockdown, which is presently due to run until 4pm on Sunday, August 8. To place an order for collection from 4.30pm each afternoon, head to the Mac in the Box website.
Published on August 03, 2021 by Sarah Ward