Coming Soon: Maniax Is Opening a Second Brisbane Viking-Themed Axe-Throwing Joint with a Bar and Restaurant
Already letting Brisbanites hurl hatchets in Newstead, this chain is now heading to Adelaide Street with a Ragnar & Sons watering hole, plus a dining area.
You can never have too many places to fling bladed weapons at targets, and safely, all while hanging out in viking-worshipping surroundings. Or, that's what the team at Maniax clearly believe. The chain has been offering Australians this exact experience for almost a decade, after launching in 2014. In Queensland, it has notched up five years since initially opening in Brisbane in 2018. And just as that latter milestone hits, it's giving the River City a second venue.
Maniax also boasts a Gold Coast site, two in Melbourne, plus one apiece in Sydney, Adelaide, Perth and Newcastle — and will launch in Canberra in November 2023. That month is when the brand's second Brissie venue will welcome in hatchet hurlers, with the axe throwing beginning in an Adelaide Street basement from Thursday, November 23.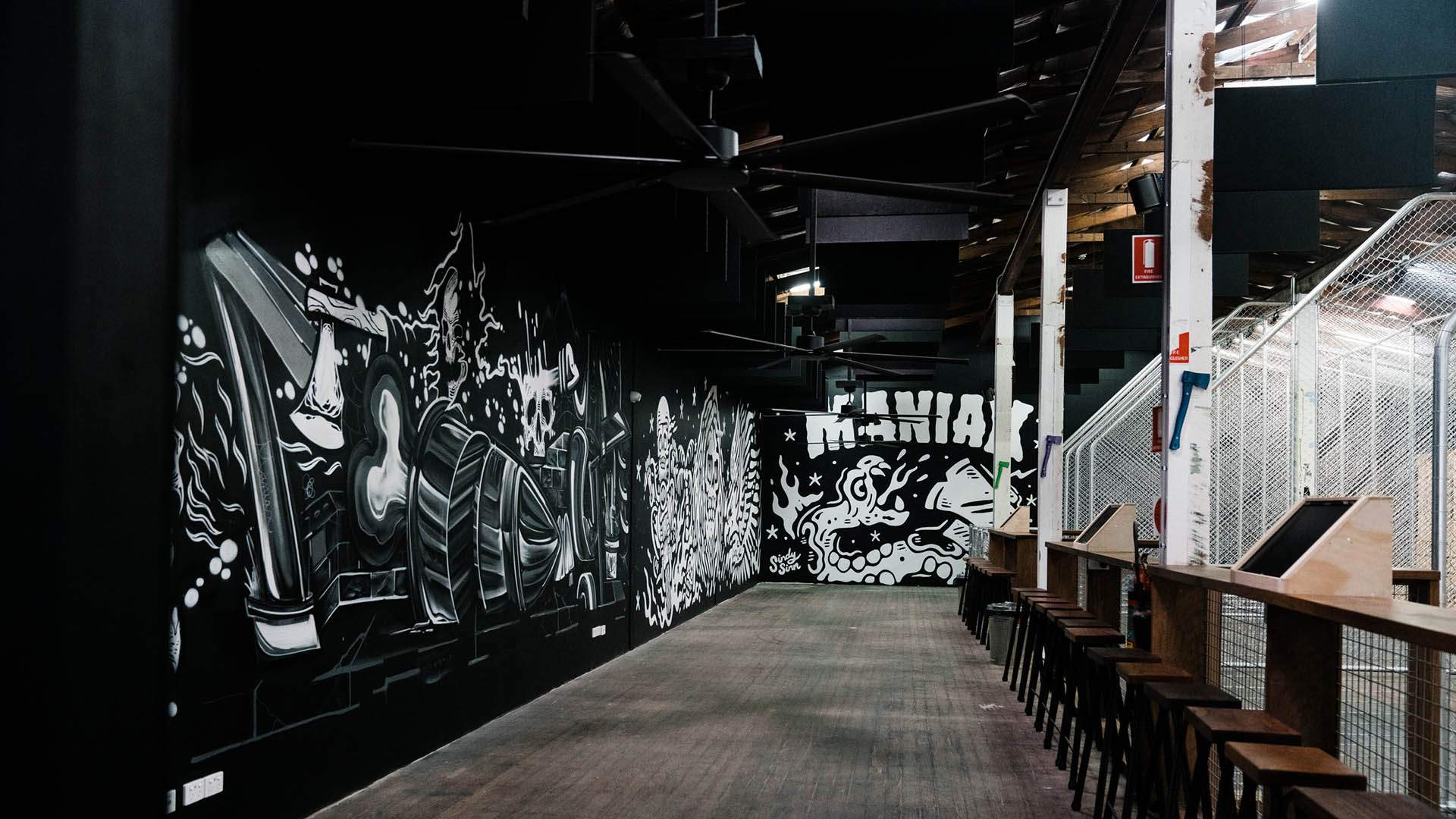 A big drawcard at the new Brisbane location: a full bar and a restaurant. Ragnar & Sons takes its cues from all things vikings, as the venue around it does, and will pour appropriately themed cocktails in drinking horns. As for the food, there'll be house-made pizzas, burgers, and also vegan and vegetarian options. The brisket and pulled pork burgs come highly recommended, while the snack range will feature chips and chocolates if you're not having a meal.
The Ragnar and Sons bar concept debuted on the Gold Coast, and also serves up local craft beers, cider and wine, as well as non-alcoholic sips. That said, although Maniax's Brisbane CBD locale will be licensed like Newstead and the Goldie, there are rules given that you're in a place where chucking around sharp implements is the main attraction. There's a limit of three drinks per person during any axe-throwing session — and if you're under the influence, you can't join in. BYO booze also isn't allowed.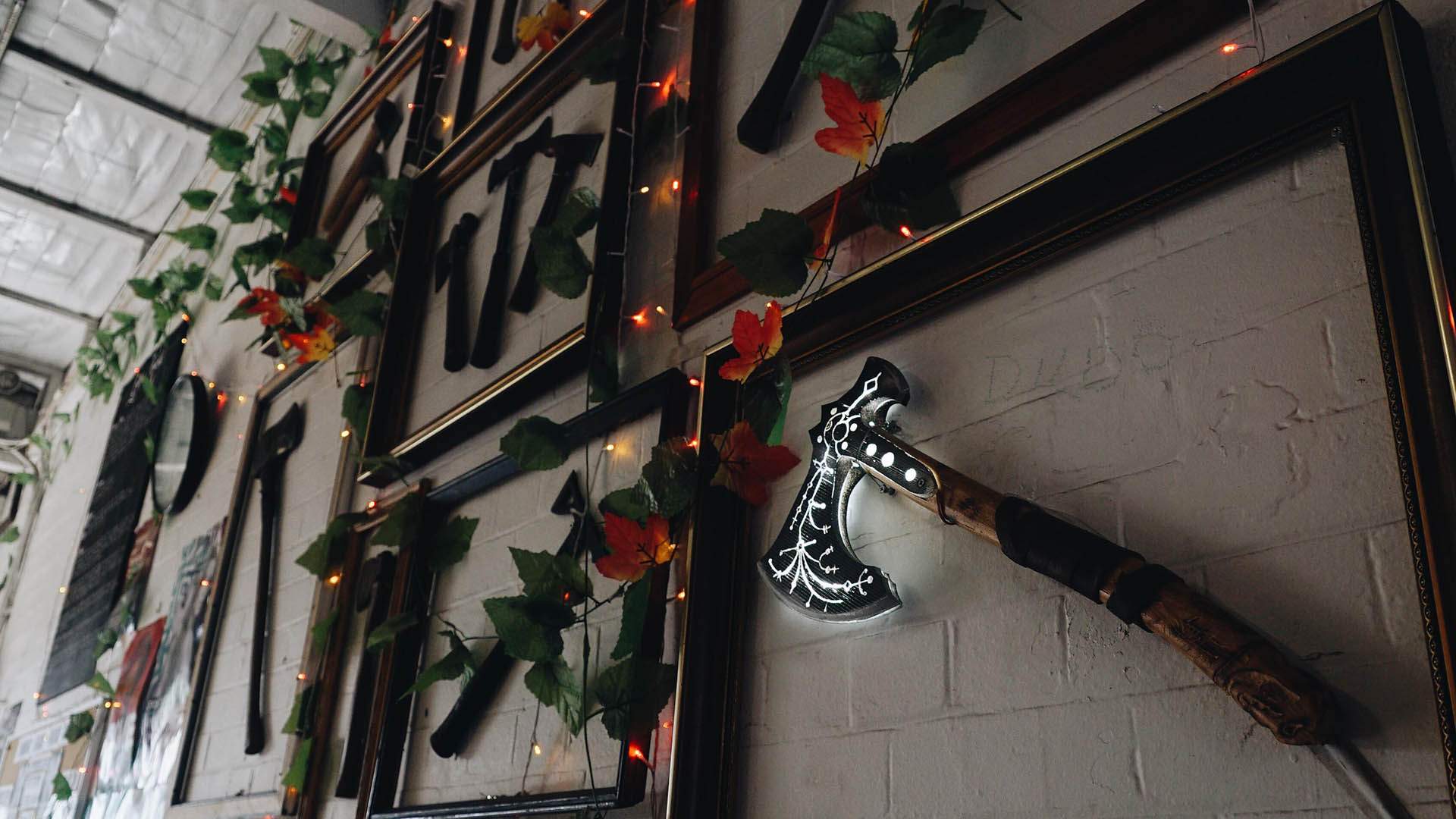 When it comes to the flinging, patrons will get hurling in special axe-throwing lanes, with the Adelaide Street venue featuring six private lanes with two targets, as well as 12 lanes with single targets. As is always the case, no one lifts a hatchet without being shown the ropes — and taught all the necessary safety essentials, crucially — by one of Maniax's axe-perts first.
From there, folks will be able to pick between a range of blade-hurtling activities. The chain's locations do solo and small group sessions, axe-throwing events for larger parties and also date-night options (because the couple that hurls hatchets together stays together). And, if this seems like your kind of sport, it also hosts a competitive league.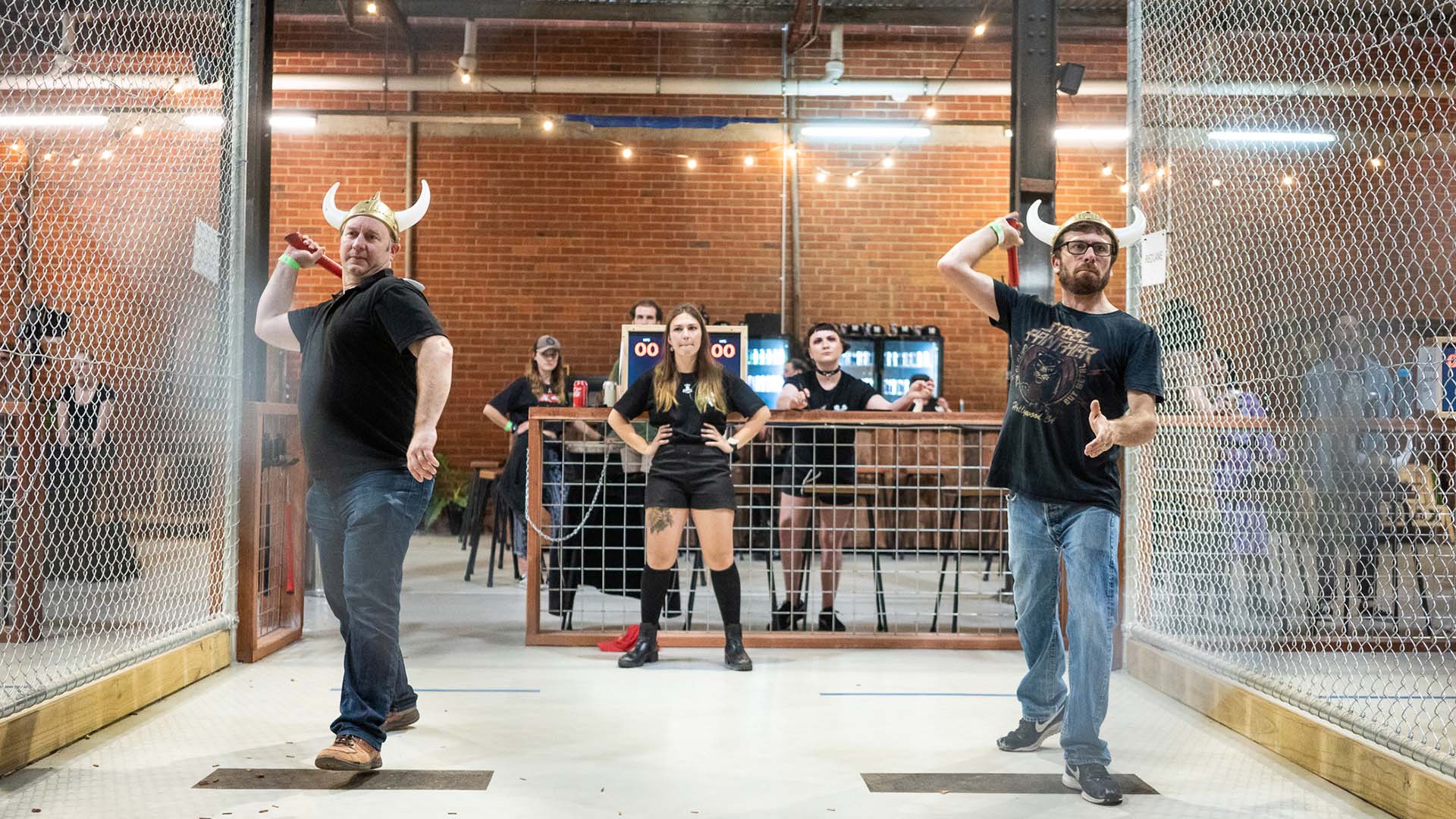 As for how it all works, it's comparable to darts. Basically, you chuck axes at a board and try to hit a bullseye. Don't even know the first thing about picking up a hatchet? Again, that's completely to be expected, which is why those lessons are included in every session, as well as in the league competition. And, the axe-throwing experts are also on hand to help even when you think you've mastered the basics.
You won't need any guidance if you want to sit on Maniax's warrior's throne and take some snaps — including of the helmets, shields, axes and horns around the place — of course.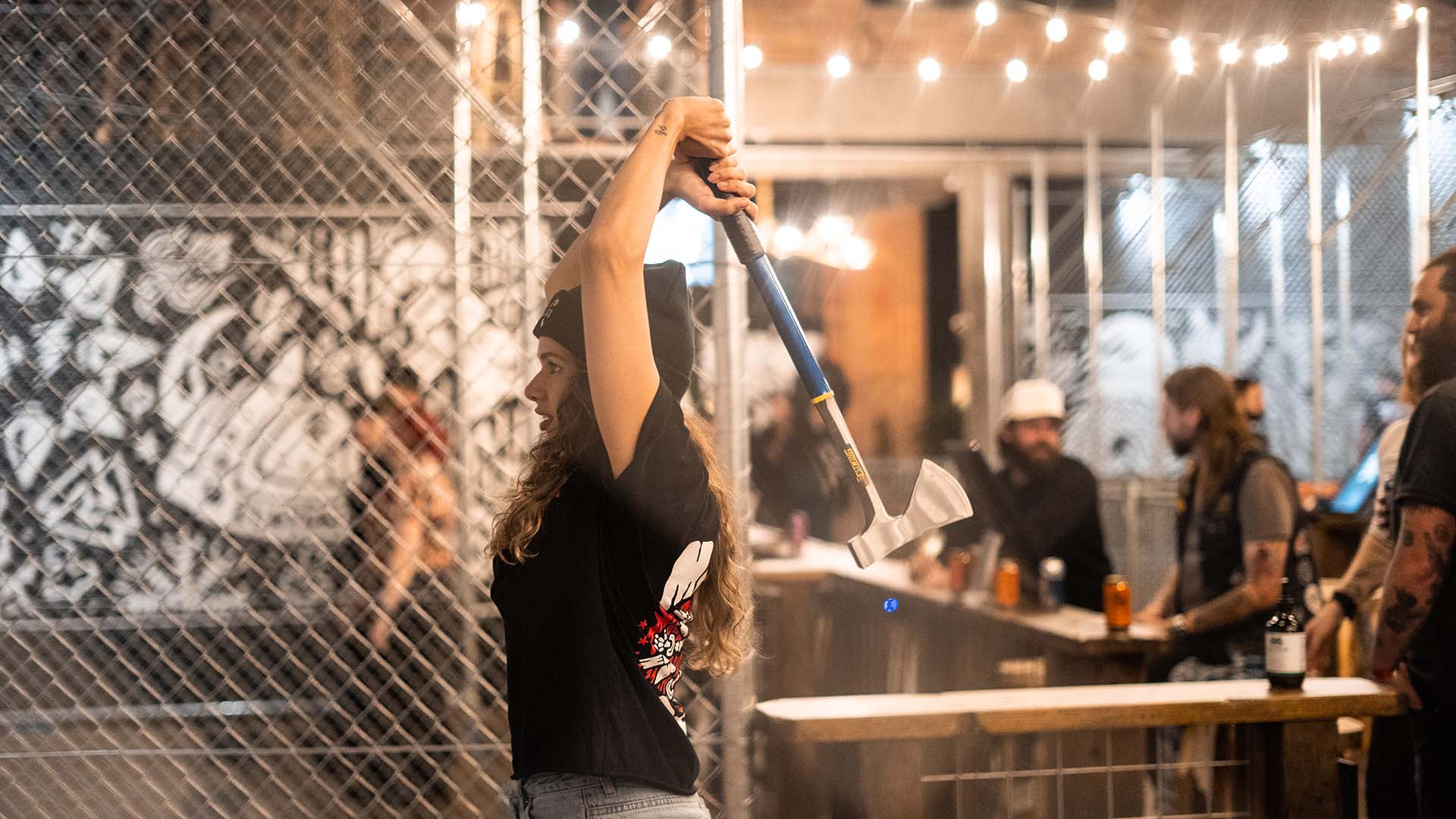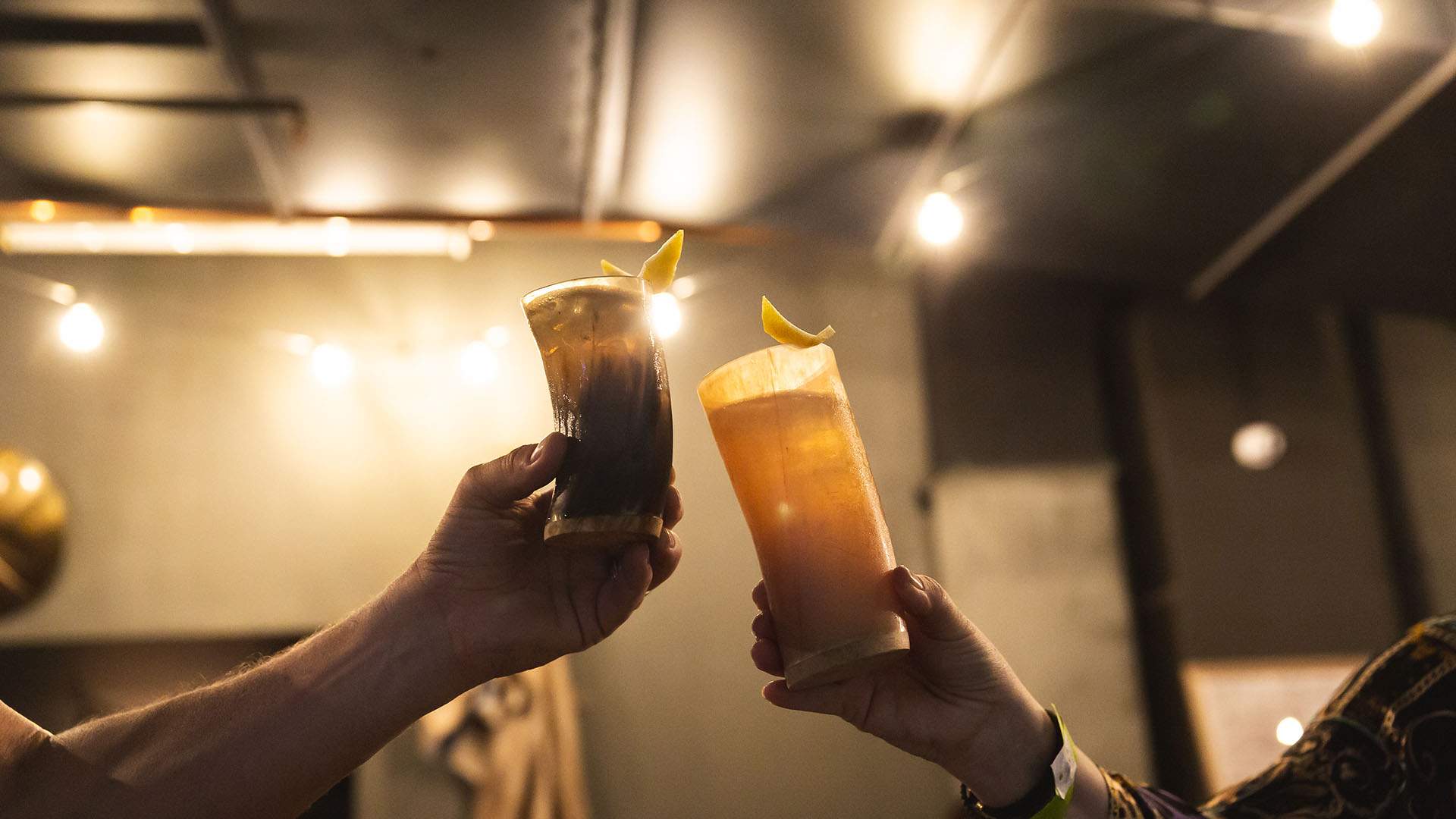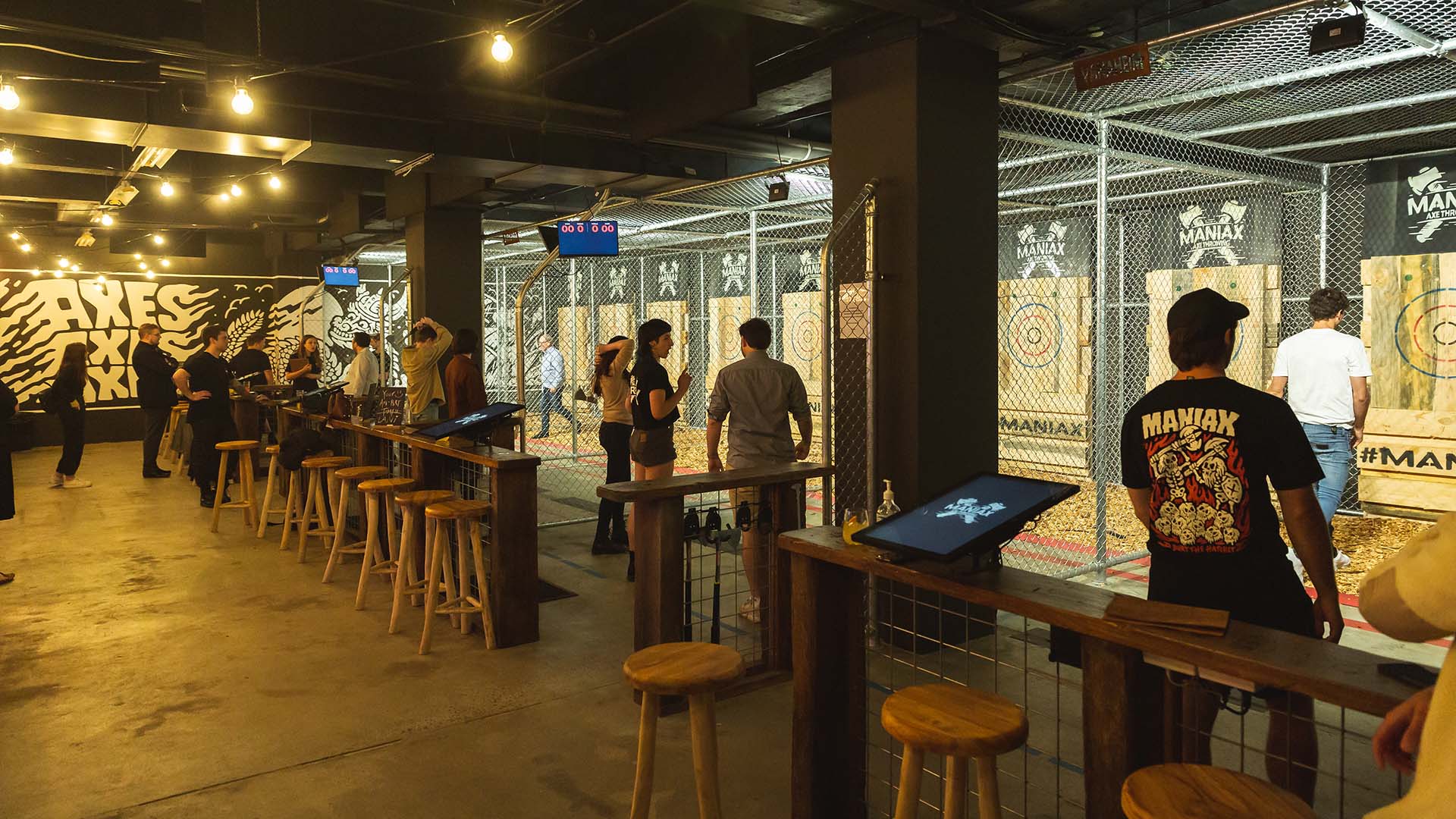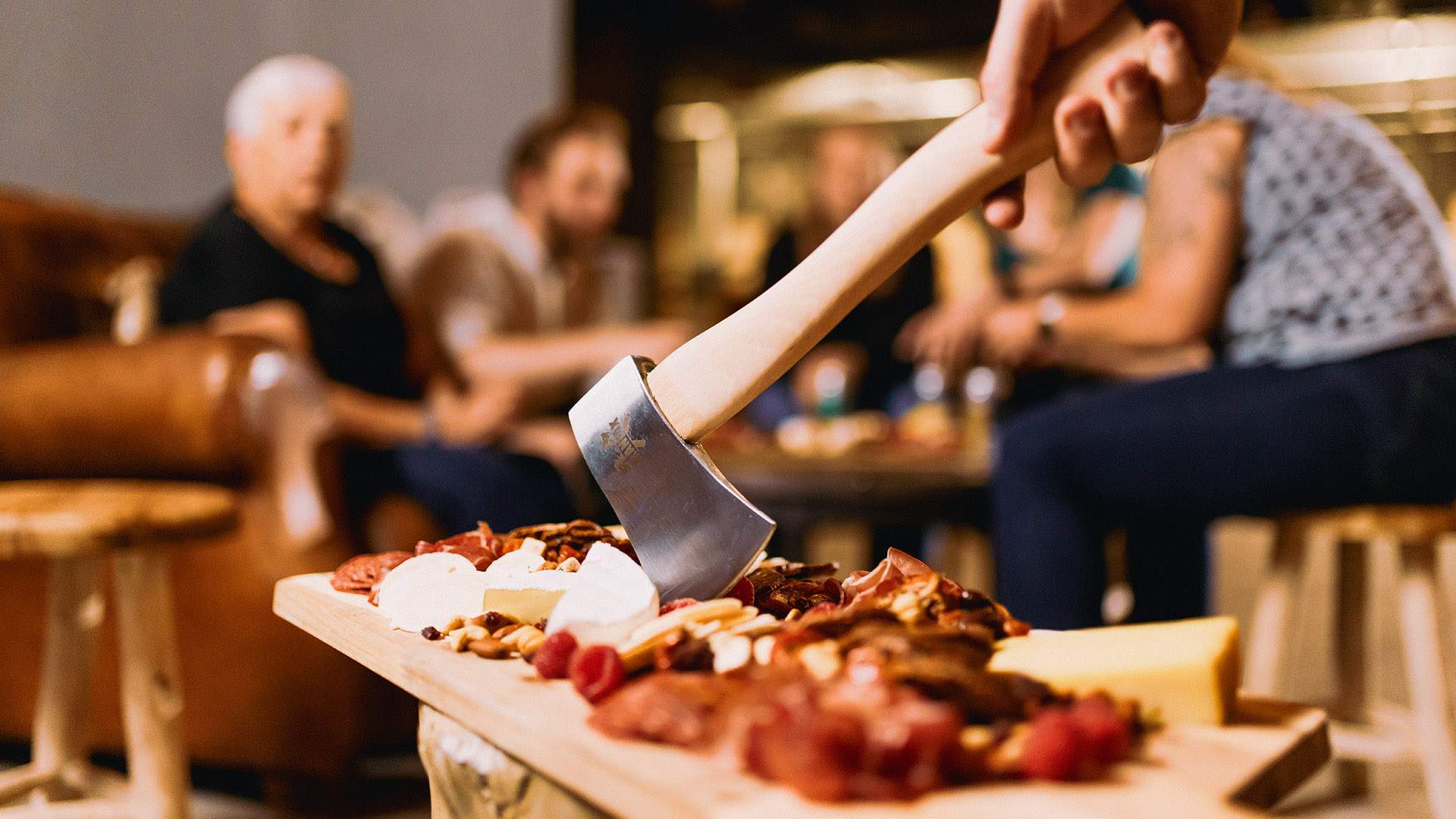 Find Maniax on the basement level at 79 Adelaide Street, Brisbane from Thursday, November 23. Visit the venue's website for further details and to make a booking.
Concrete Playground Trips
Book unique getaways and adventures dreamed up by our editors