Five Nighttime Activities in Brisbane That Should Be Top of Your Hit List After Lockdown
These are the after-dark activities we can't wait to do once restrictions are lifted.
in partnership with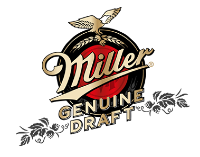 In normal circumstances, Brisbane is home to a bustling nightlife scene every evening of the week. You can fill your calendar with a hefty array of fun activities — see a gig one night, party to retro tunes the next and get kidulting over a few brews the evening afterwards. That isn't the case at present, though, with the city still slowing awakening from Queensland's COVID-19 lockdown. But, fingers crossed, this town of ours will be thriving after dark once again — and hopefully soon.
If you've spent much of your time at home dreaming of all the things you'd rather be doing, don't stress — we know the feeling. So, we've teamed up with Miller Genuine Draft, as part of this year's Miller Design Lab, to plan an itinerary for when life starts to resemble its former self. Miller Design Lab is the home of creativity and self-expression built by Australia's leading minds in design, art, technology and fashion. Together, we're celebrating what our nightlife was — and will be again — and its impact on culture. Here are five businesses to put on your must-visit list to visit and support as normality returns.

It's been less than a year since Brisbane's newest music venue opened its doors, and it has played host to a sizeable lineup of talent in that time. Sat smack-bang in the middle of Brunswick Street Mall, the Fortitude Music Hall also instantly became one of the nicest places in the city to see a gig, because making shapes on a dance floor beneath glittering chandeliers will have that effect. The venue's 3300-person capacity means that it's unlikely to reopen at full steam anytime soon, but when it does, you'll want to nab tickets. If it wasn't the case already, the idea of having a communal experience with that many fellow music lovers — when it's safe to do so again, of course — definitely sounds like bliss.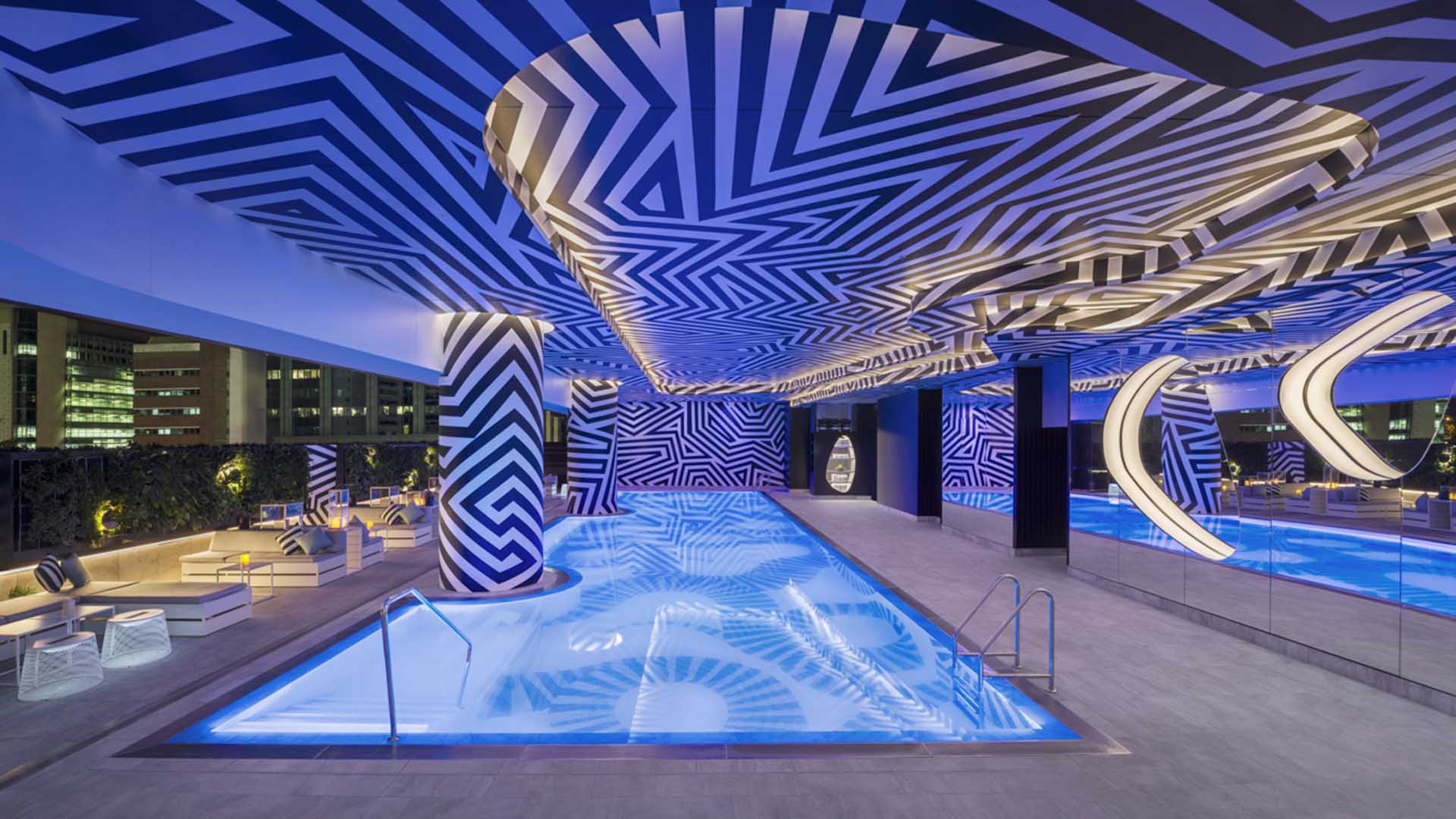 ATTENDING POOL PARTIES AT W HOTEL'S WET DECK
You don't need to book yourself a staycation to splash around at W Hotel in the CBD. But you could if you feel like really treating yourself (and you're sick of the sight of your own four walls). If you'd be happy with a dip, some drinks and hanging out on a scenic deck — and taking in views across the city, too — you can simply look forward to one of the venue's Wet Deck pool parties instead. They happen regularly, and combine beverages, tasty bites to eat and a zebra-striped body of water that screams decadence. Sip cocktails, dance to DJs and pretend you're on holiday, which is a feeling we could definitely all use after this hectic year so far.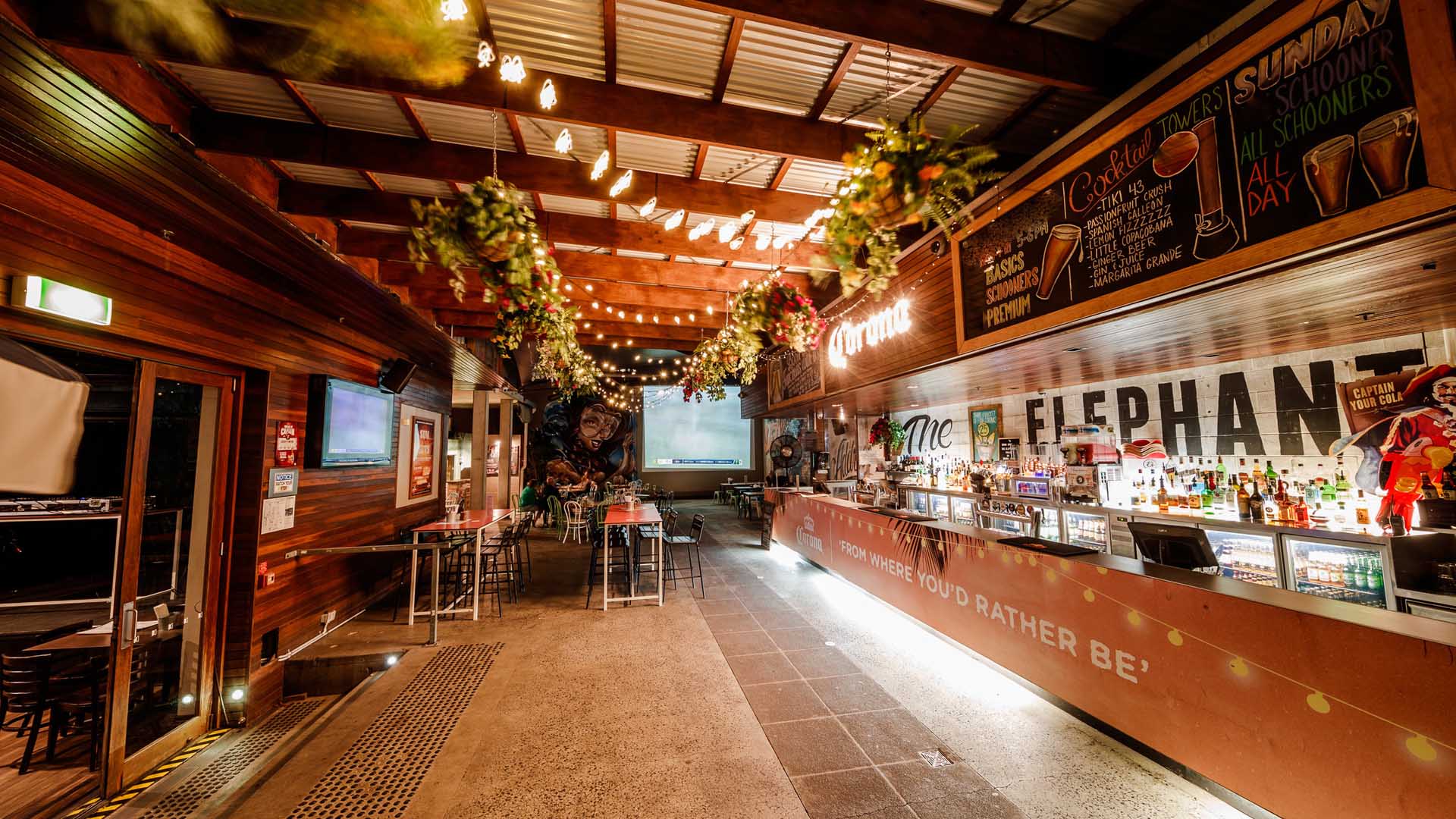 DANCING THE NIGHT AWAY AT THE ELEPHANT'S 90s AND 00s PARTIES
Sorry, 70s disco track 'Love Is in the Air'; in 2020, nostalgia is in the air instead. That Aussie hit actually made a comeback in the 90s thanks to Baz Luhrmann's Strictly Ballroom — and if getting retro to tunes from three decades ago is your idea of a good night out, then you might find yourself dancing to it at The Elephant's regular No Scrubs 90s and early-00s parties. The concept is self-explanatory, really. You'll cut a rug to songs you grew up with, whether you're fond of boy bands, thumping beats or pop divas. The shindig itself takes care of the old-school music. However, you have an important task, too. Sure, you don't have to dress up in era-appropriate outfits, but it's so much more fun if you do.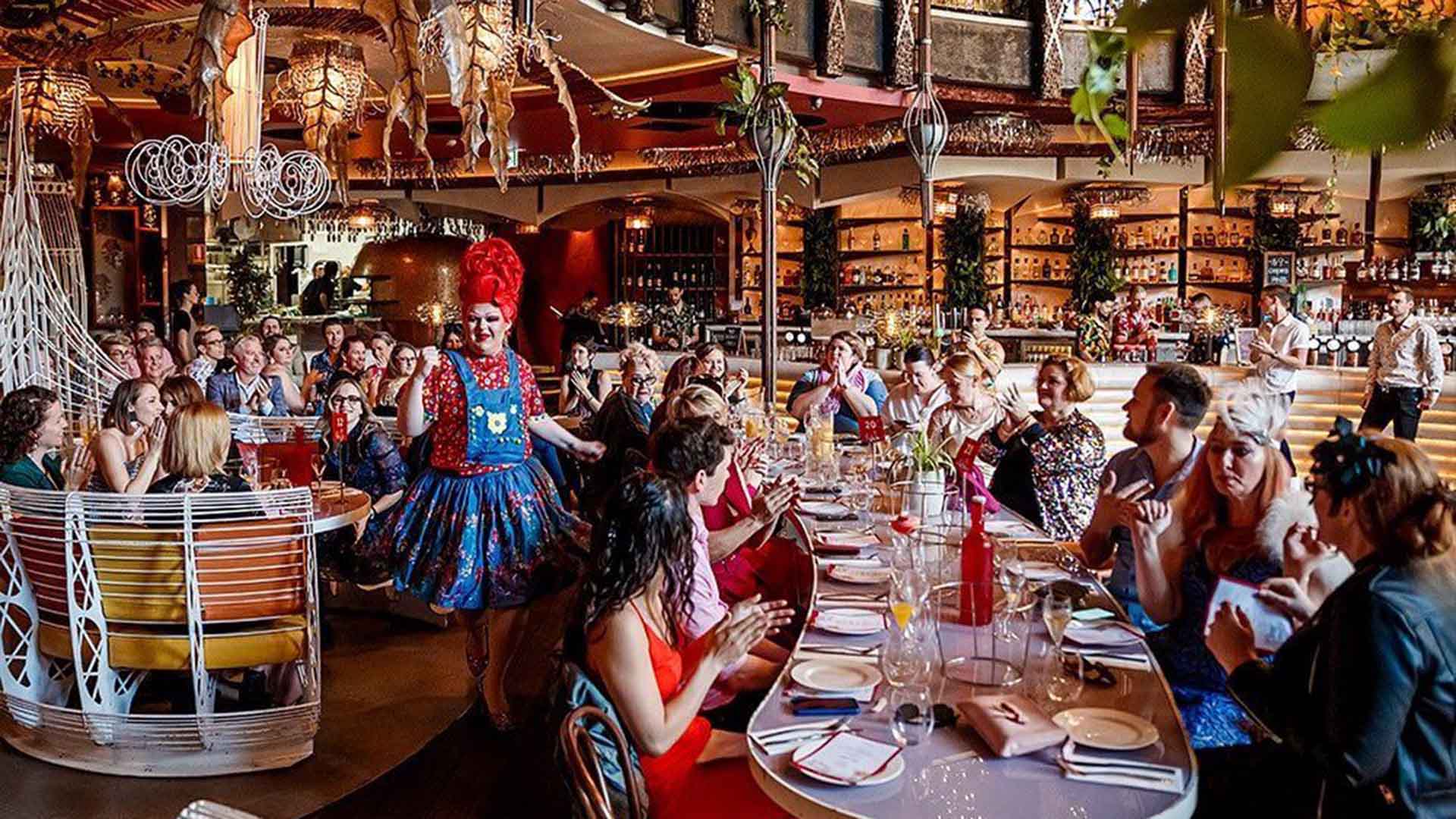 FEELING LIKE YOU'RE IN 'THE GREAT GATSBY' AT CLOUDLAND
Every Brisbanite remembers the first time they walked into Cloudland. It's a space that makes a statement, and that keeps your eyes busy — because, when you're not checking out the thousands of plants and the waterfall, you're peering up at the shimmering light fixtures. And, it sports an old-meets-new kind of vibe, which is probably why the Fortitude Valley spot frequently hosts luxe cabaret dinners complete with plenty of beverages and a big band show. It's your excuse to channel your inner flapper, dress up like it's a century ago and enjoy a mighty fine (and mighty luxe) night. You'll also eat your way through a three-course meal, and be entertained by burlesque performers as well.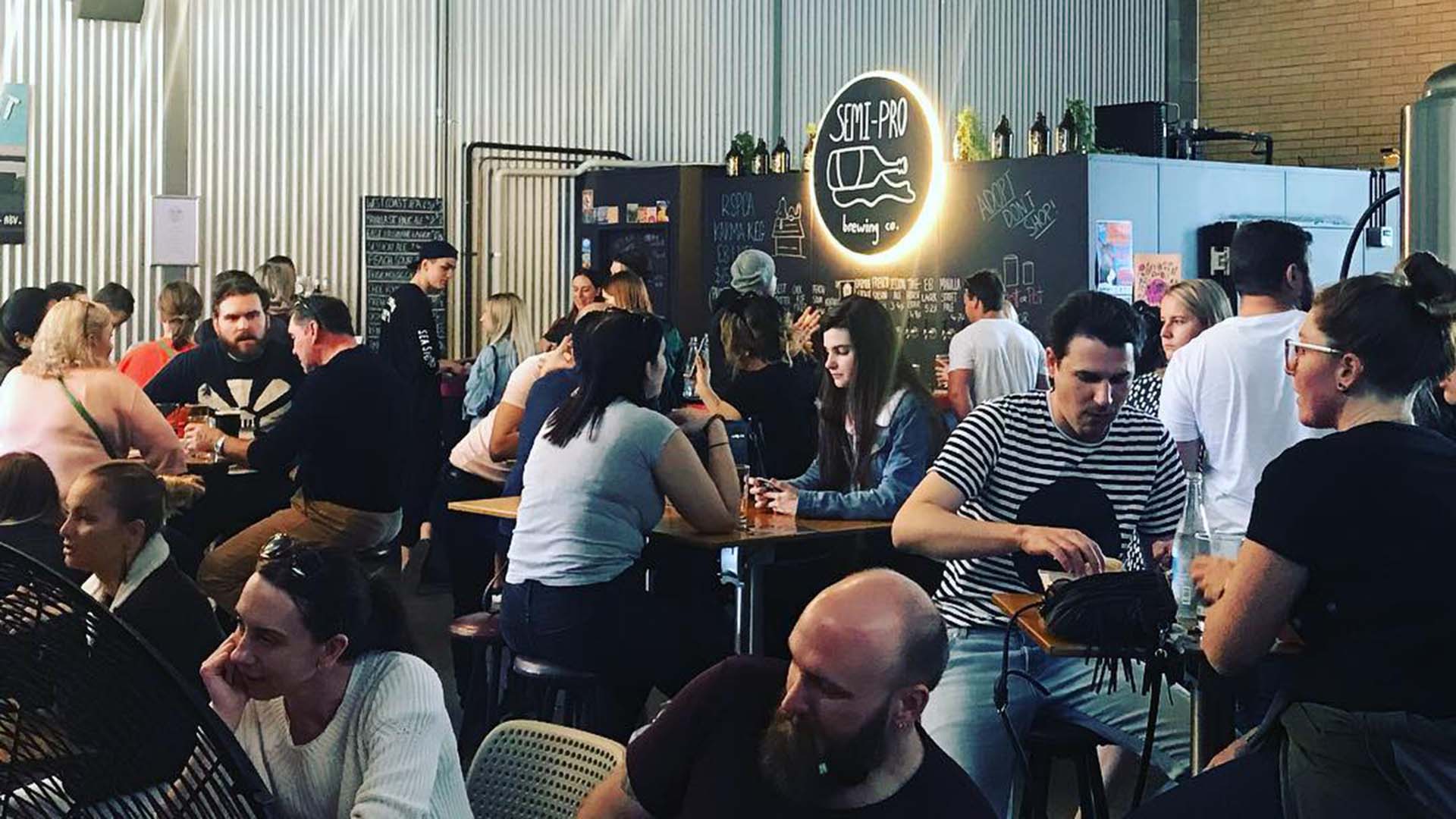 HAVING A LITTLE KIDULT FUN AT SEMI-PRO BREWING
Don't let anyone tell you that Lego is just for kids. If you can remember needing your parents' help with a particularly tricky kit way back in the day — and can remember that they enjoyed it, too — you'll know that those beloved plastic building blocks really do deliver fun for all ages. At East Brisbane's Semi-Pro Brewing, they're also the focus of a monthly 'bricks and beer' night, where the brews flow, everyone gets creative and a good nostalgic time is had by all. It's free to attend, each session is themed and there are prizes. You're also playing with toys in an inner-city brewery, which is the type of activity your younger self probably didn't even know that they wanted.

For more ways to celebrate your city's nightlife and recreate its energy in your own space, head this way.