Now Open: Vertigo Serves Dinner 17 Metres Up While You're Hanging Over the Side of Brisbane Powerhouse
The Australian-first vertical dining experience is now welcoming patrons for a meal with a view (and matched wines) at Brisbane Powerhouse.
Maybe you're always on the hunt for new experiences. Perhaps you can't go past a meal with a view. You could be keen to indulge your adrenaline-junkie side any way that you can. Or, you just might want to see Brisbane from a different perspective. All of the above is on the menu at Vertigo, as is dinner. Sure, a great bite to eat should satisfy your tastebuds and your stomach; however, this one will also get your blood pumping and pulse racing.
Initially announced in August and now serving sky-high diners Thursday–Sunday weekly, Vertigo is a brand-new addition to the River City's iconic Brisbane Powerhouse. The twist: it isn't just located on top of the riverside New Farm venue, but hangs off of the site's industrial facade.
Forget just living on the edge — this is dining on the edge, and literally. Obviously, the views are spectacular. Given that patrons climb out to their seats while donning a safety harness, then eat four stories (and 17 metres) up, so are the thrills.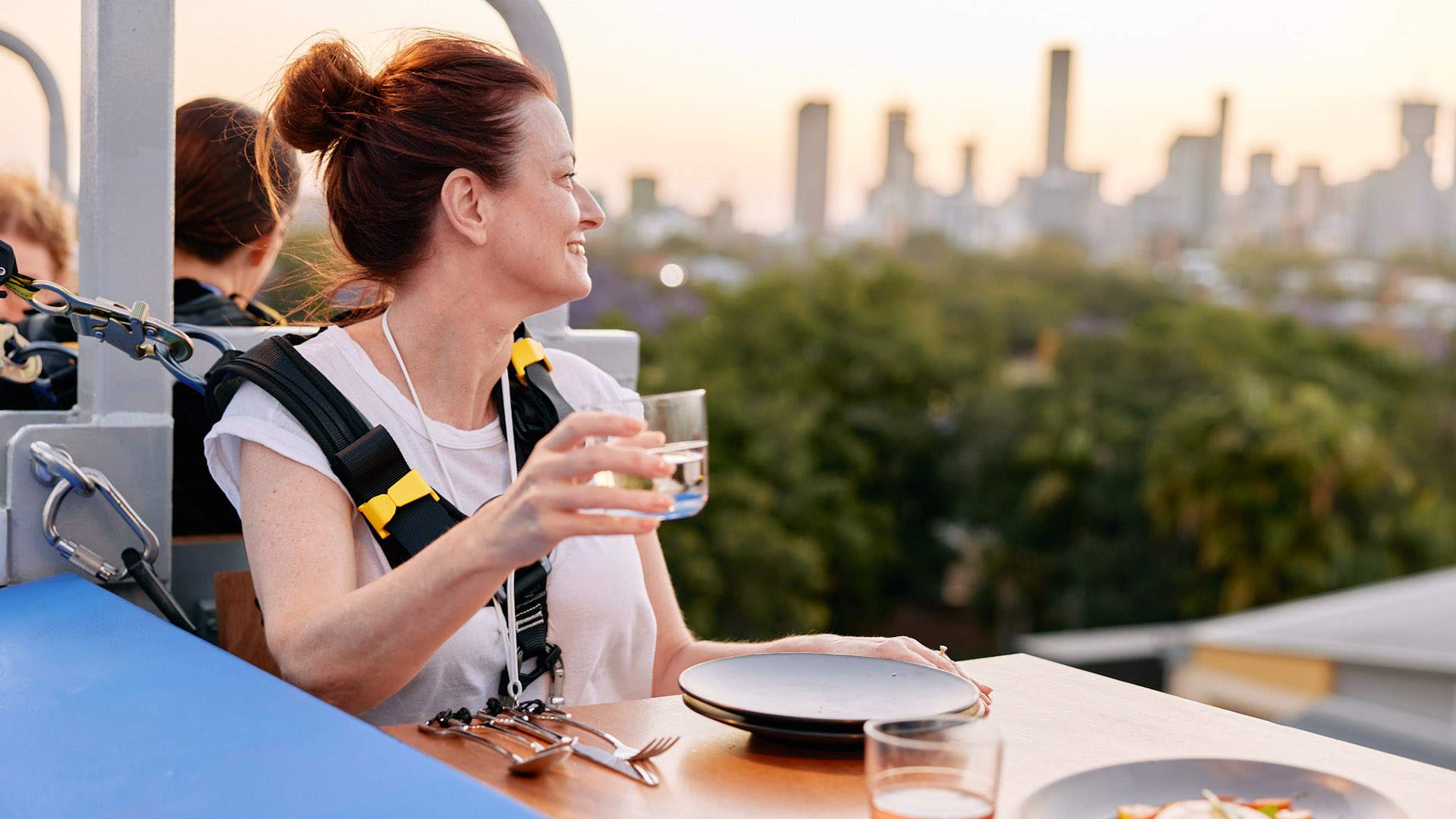 An Australian-first vertical dining experience, Vertigo's levelled-up dinners welcome in tables of two to peer out over Brisbane. It comes with a big caveat, however, with the restaurant at the mercy of the weather. That'll certainly play a factor over Brissie's stormy summers, but the night's sitting will still go ahead if it's only lightly raining.
Once you're seated, Brisbane Powerhouse's Bar Alto downstairs provides Vertigo's food across its eight tables — and each reservation's two-hour sitting — with the two-course menu featuring local ingredients to go with what's certain to become a local attraction. Unsurprisingly, a visit here doesn't come cheap, costing $250 per person.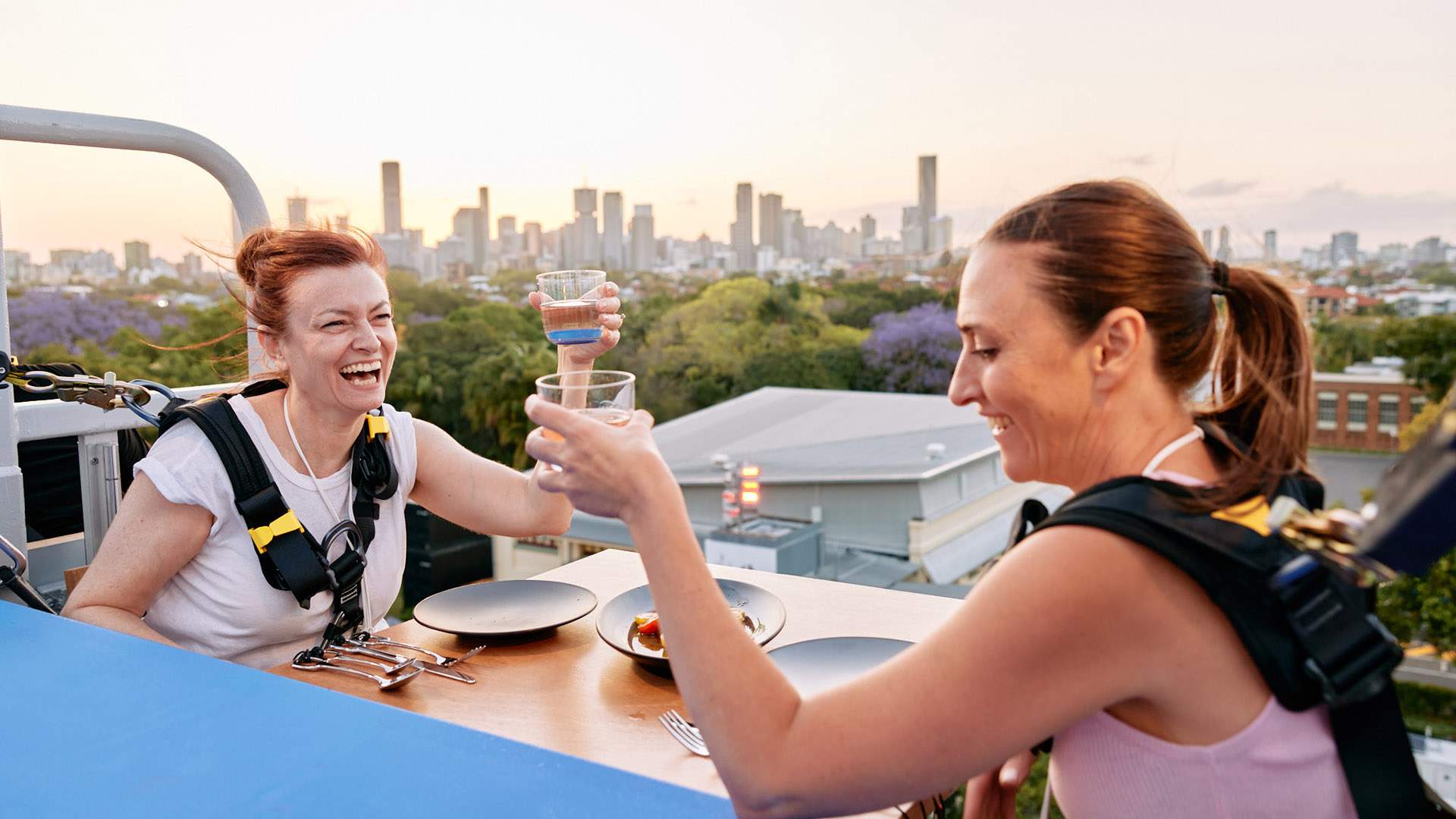 Another caveat: you can't head up if you've been drinking, with everyone breathalysed first and required to return a 0.00-percent blood alcohol reading. That said, while you need to be sober to climb over the edge, a matched glass of wine will be served with dinner. You'll also get a post-descent champagne, beer or soft drink.
If you're not fond of heights, this won't be for you. But if you're fine with towering not just atop but over the side of an old power station-turned-arts precinct that dates back to the 1920s — whether you're a Brisbane local or a tourist — you'll be in for quite the unique experience.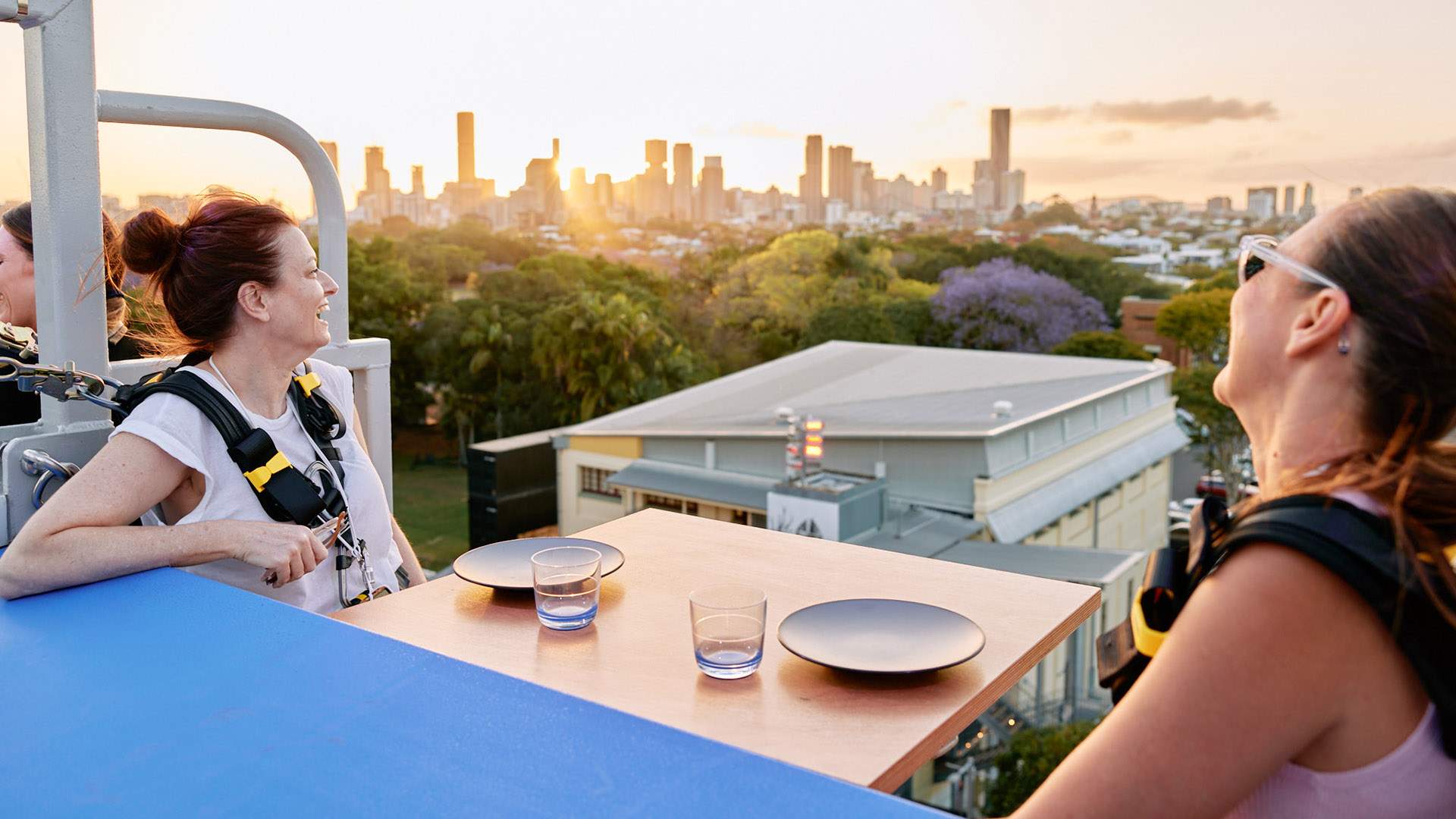 To make the evening even more dramatic, diners can also choose to come back to earth post-meal via dropline down the facade. Or, if that's too much adventure for you — especially after eating — you can just head back to the ground through the venue.
If star chef Luke Mangan achieves his dream of setting up a restaurant on the Story Bridge, too, Brisbane might need to rename itself the Sky-High City.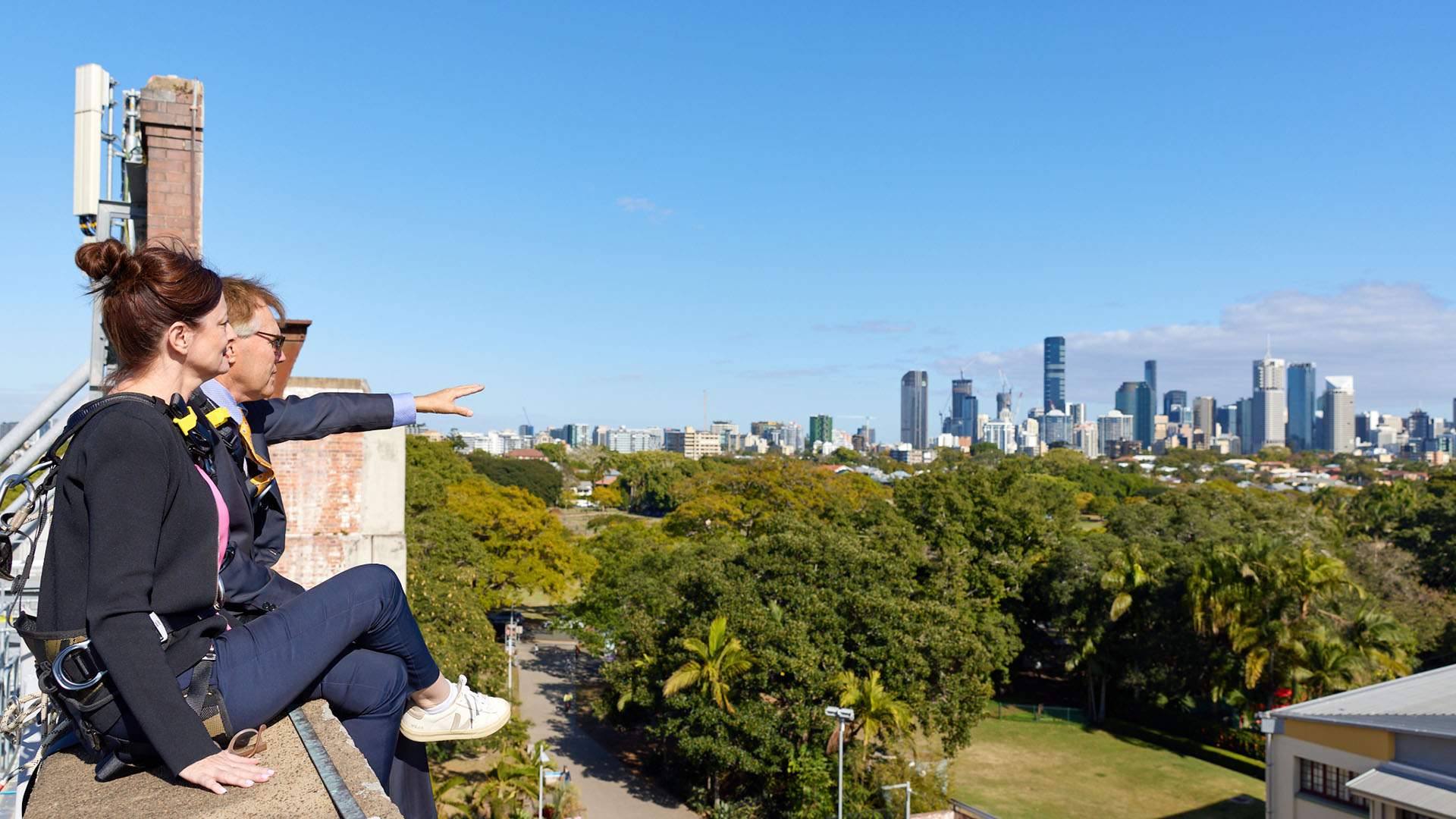 "Vertigo is unlike anything else in the world, it is an unexpected combination of adventure tourism and fine-dining on a heritage site," said Brisbane Powerhouse CEO/Artistic Director Kate Gould when the restaurant was first announced.
"Stepping off the roof of Brisbane Powerhouse to take a seat suspended at your table, four stories above the ground, will be the ultimate thrill. Experience silver service dining — albeit one with unbreakable crockery and cutlery attached to the table!"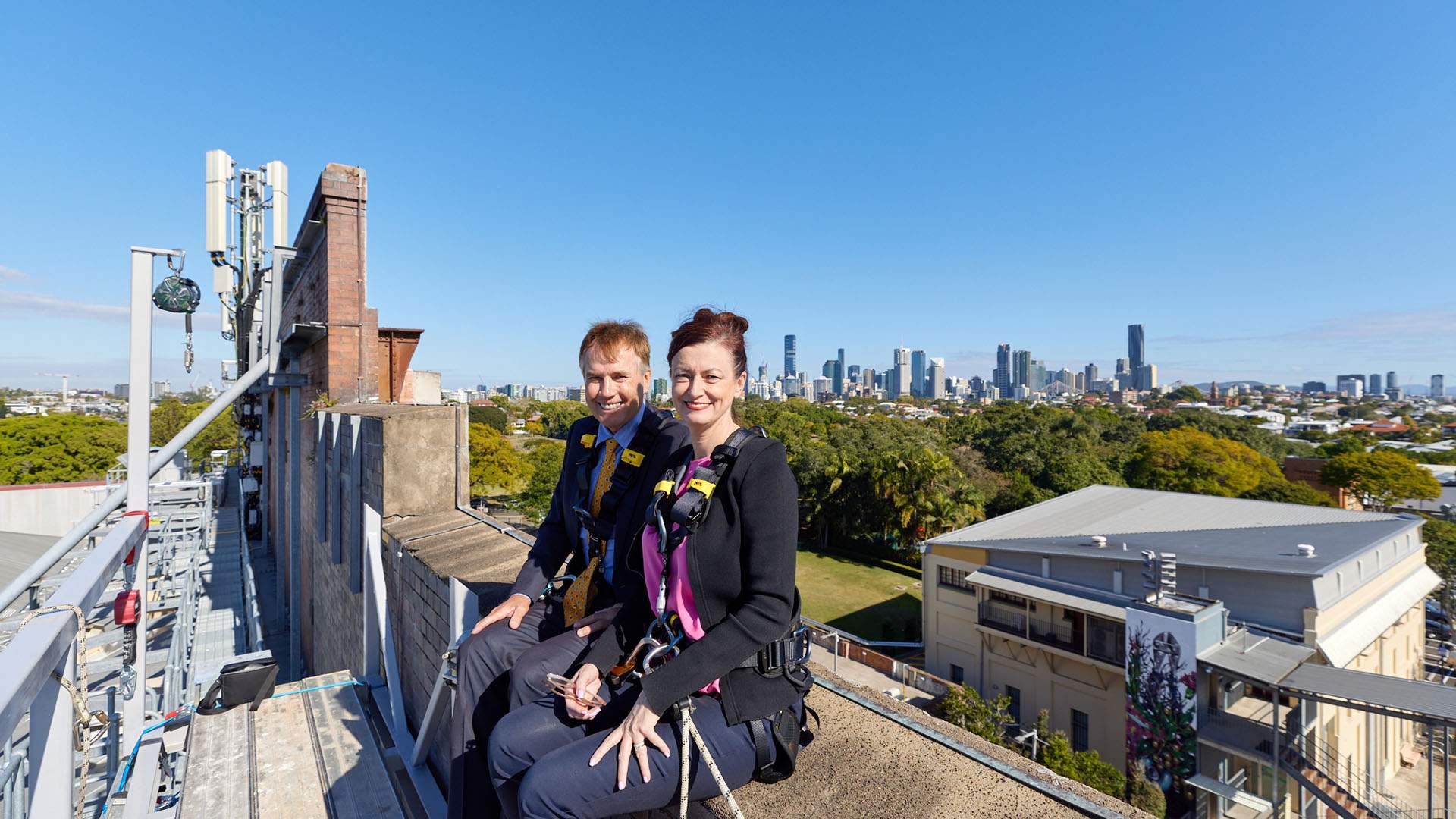 "We are creating a uniquely Brisbane dining experience, at height. You will be on the edge of your seat in the open air before descending via an unforgettable exit," added Riverlife creator and co-founder John Sharpe, with the outdoor tour operator partnering with Powerhouse on the venture.
"Vertigo will inspire fear but with the knowledge that safety is the priority of our experienced team of adventure tourism guides."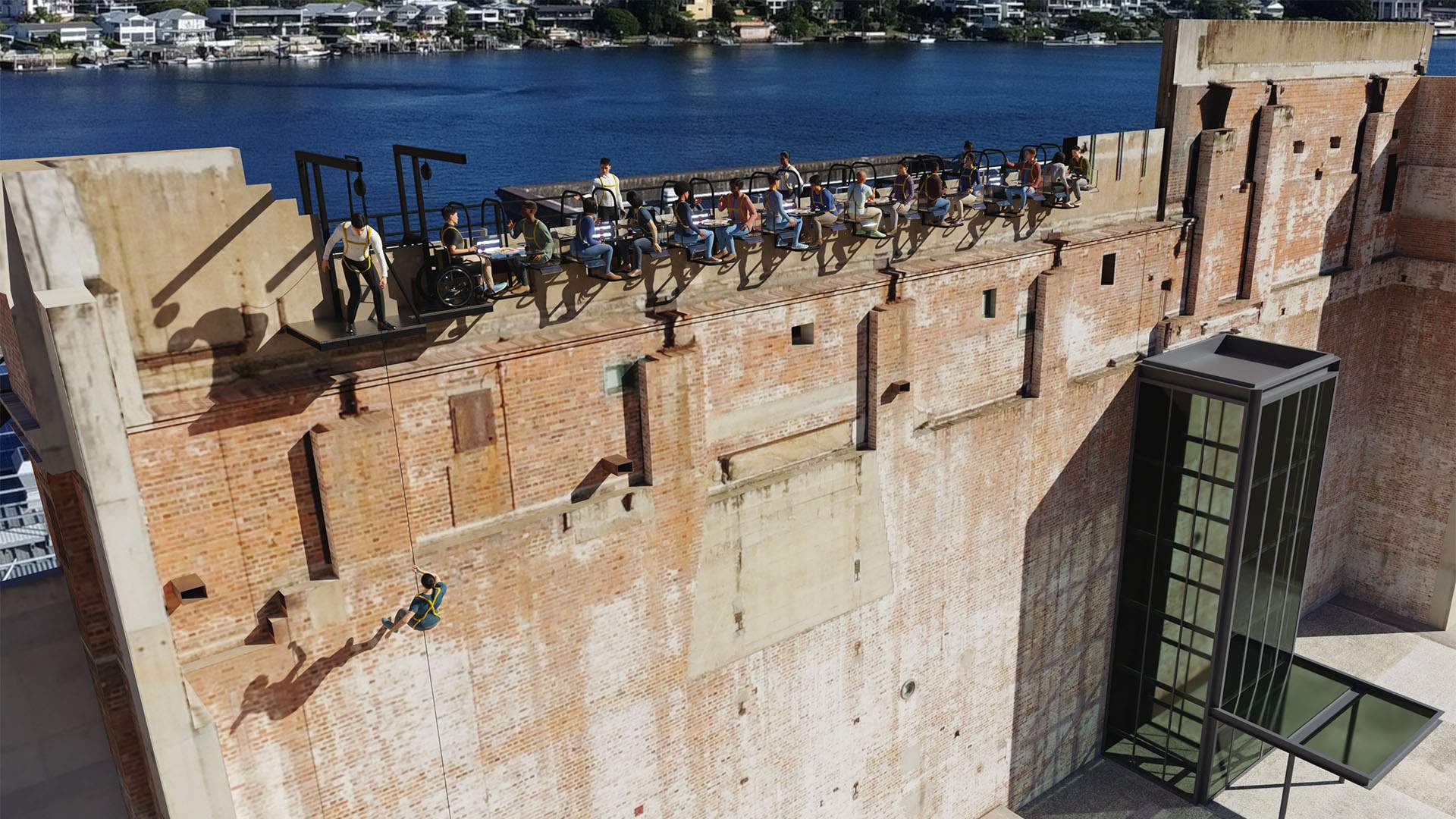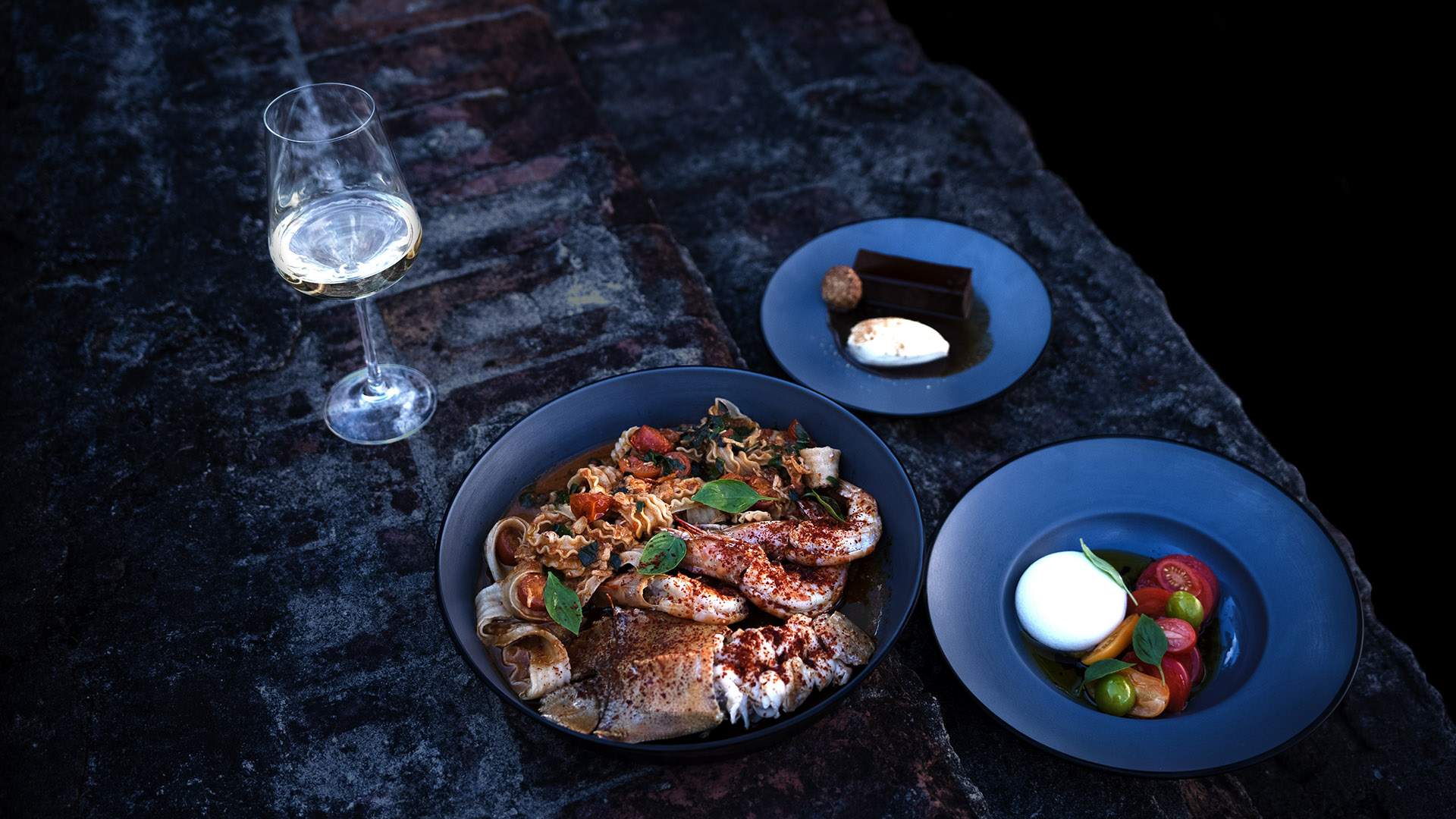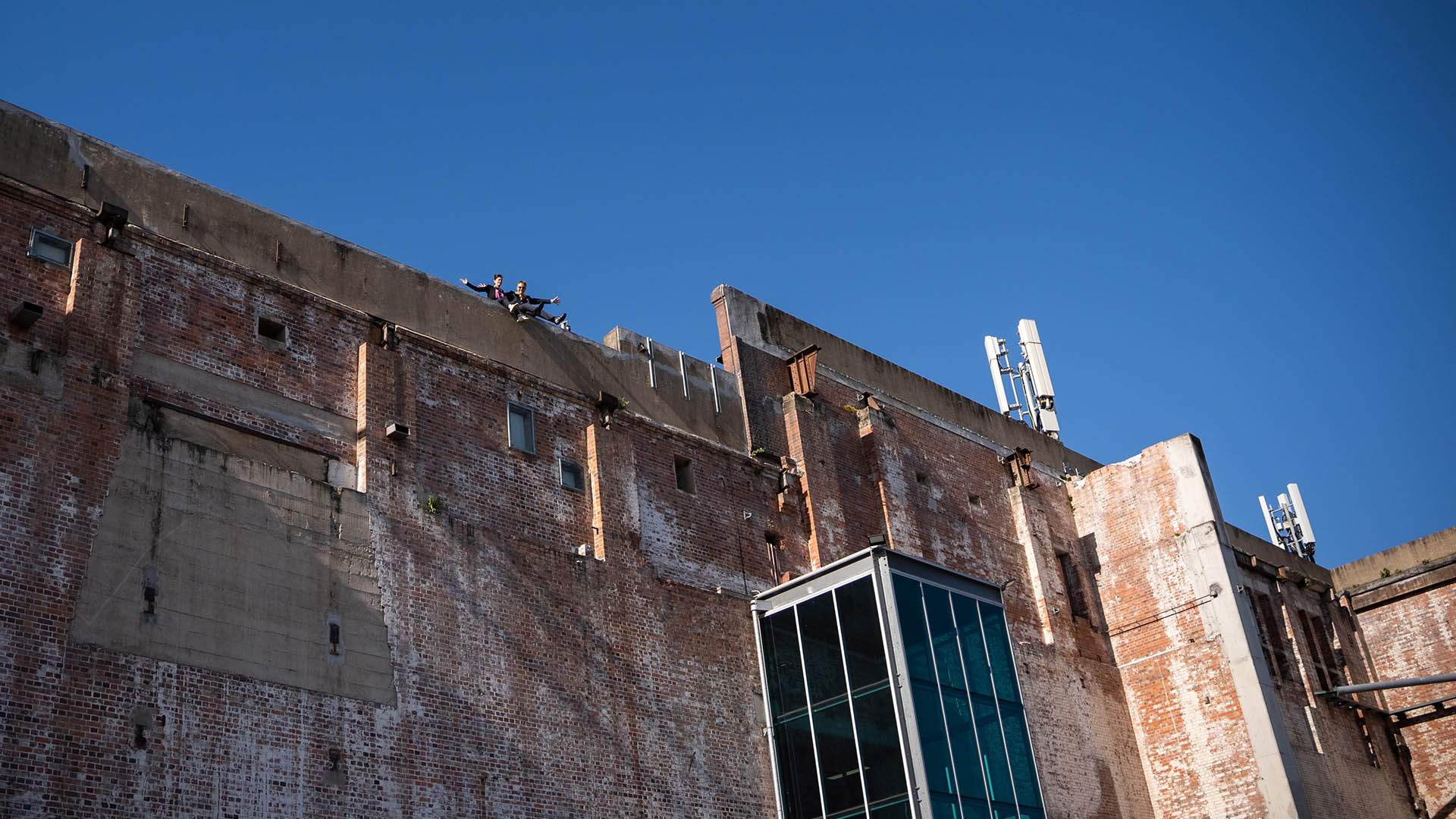 Find Vertigo at Brisbane Powerhouse, 119 Lamington Street, New Farm, Brisbane, operating from 5pm Thursday–Sunday — head to the venue's website for further details and bookings.
Images: Markus Ravik.
Concrete Playground Trips
Book unique getaways and adventures dreamed up by our editors