Seven Things You Didn't Know About Rose Champagne But Should
Like, it's the only time winemakers are allowed to blend red and white wines — and it goes surprisingly well with a juicy burger.
in partnership with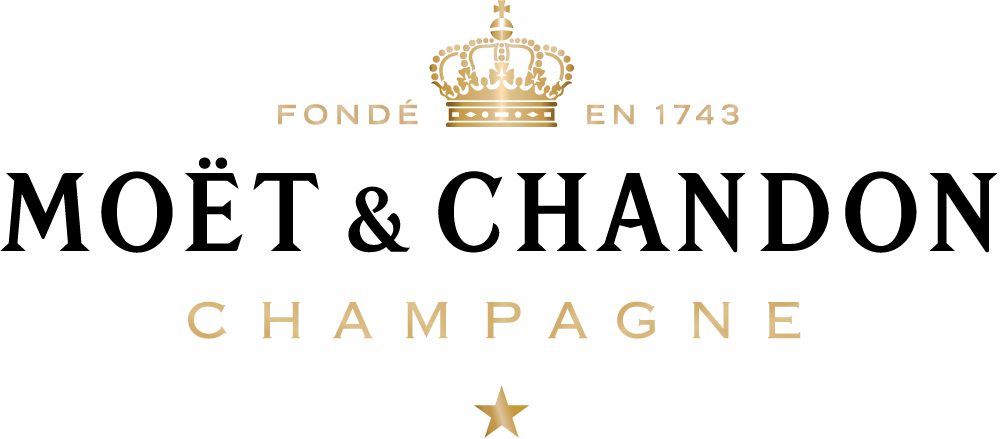 Did you know Australia is the world's seventh-largest market for champagne? And, because we never do anything by halves, we're also the largest consumers of champagne per person outside Europe. We also seek quality over quantity, with drinkers choosing sparkling and champagne from vineyards with high quality vines. Avid champagne drinkers may have noticed an increasing number of rosé champagnes in their favourite bars and bottle shops, too. This is thanks to a rosé revolution — a surge in popularity for not only still pink wines but also for sparkling and champagne rosé — which is why we've partnered with Moët & Chandon to bring you a quick guide to the complex drink that can range from amber to hibiscus pink in colour, and from red currant to strawberry in flavour, and pair surprisingly well with sashimi and roast chicken. Read on to find out why your next glass of champagne should be pink.

PINK CHAMPAGNE IS MORE COMPLEX THAN YOU THINK
It's also drier and has layers of flavour. Winemakers use red wine grapes pinot noir and pinot meunier as the basis for rosé champagne; they take the intensity and structure of the pinot noir and combine it with the opulent flavours of meunier — think wild strawberry and cranberry characters — which creates a champagne that has freshness as well as layers of flavour.

IT'S THE ONLY TIME WINEMAKERS ARE PERMITTED TO BLEND RED AND WHITE WINES
No, really. Making rosé champagne is the only time when it is permitted to blend still red wine and still white wine together to make rosé. The process is called rosé d'assemblage and winemakers combine a percentage of red wine (usually pinot noir or meunier) with the cuvée. Taking it a step further, Moët & Chandon trains its winemakers to master the specific techniques necessary to make red wines, giving them a devoted space, amenities and resources to allow them to focus on the nuances of crafting red wine. No other rosé champagne producer in the Champagne region has taken comparable steps.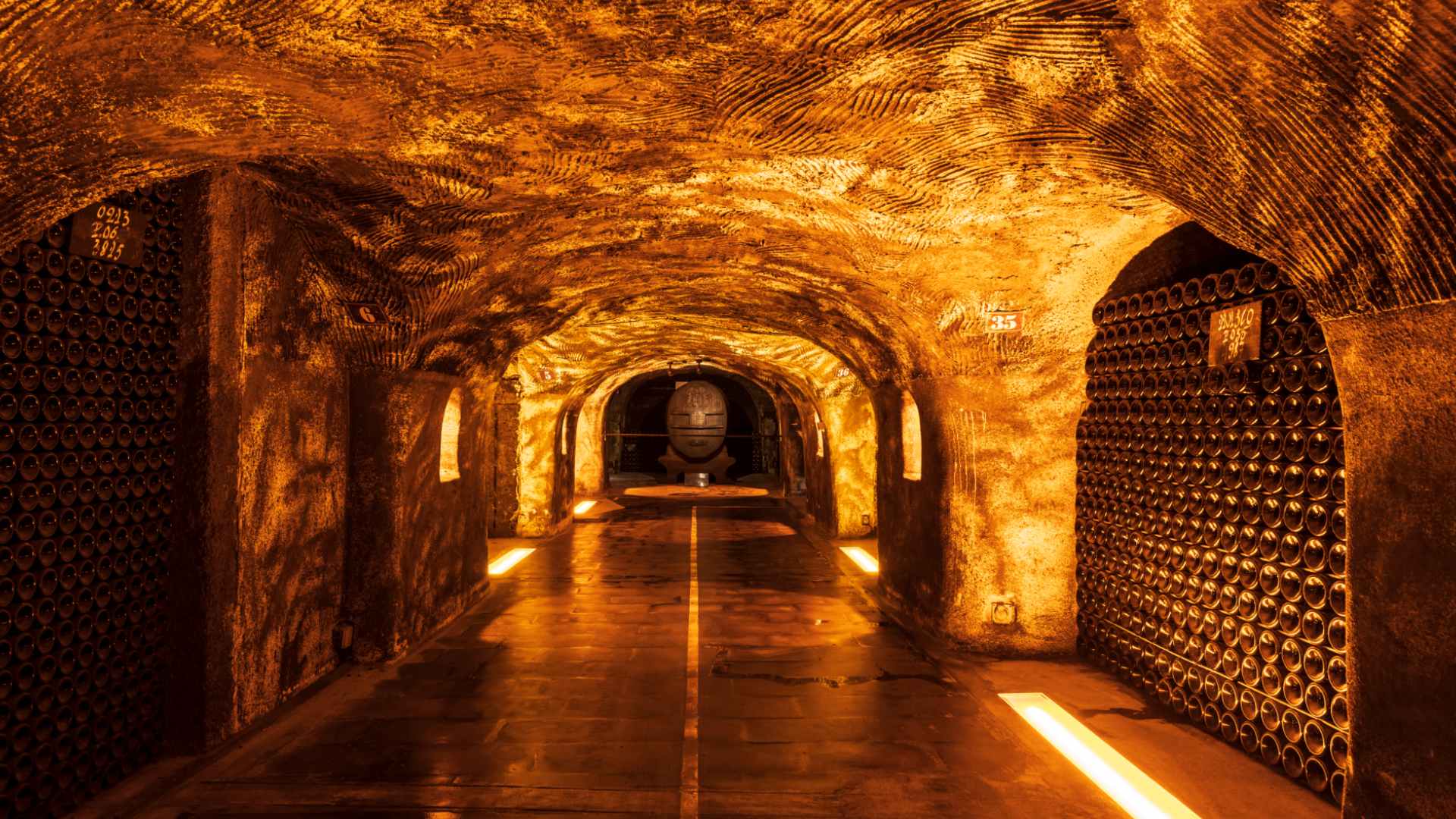 ROSÉ CHAMPAGNE DATES BACK TO THE 1700s
The first documentation of rosé champagne was on March 14, 1764. It was discovered in entries from historic champagne house Ruinart's accounts book, which detailed a shipment of "a basket of 120 bottles", 60 bottles of which were Oeil de Perdrix ("Eye of the Partridge"), refers to "a delicate pink coppery colour." Some champagne houses like Moët & Chandon are celebrating their 43rd vintage of rosé champagne.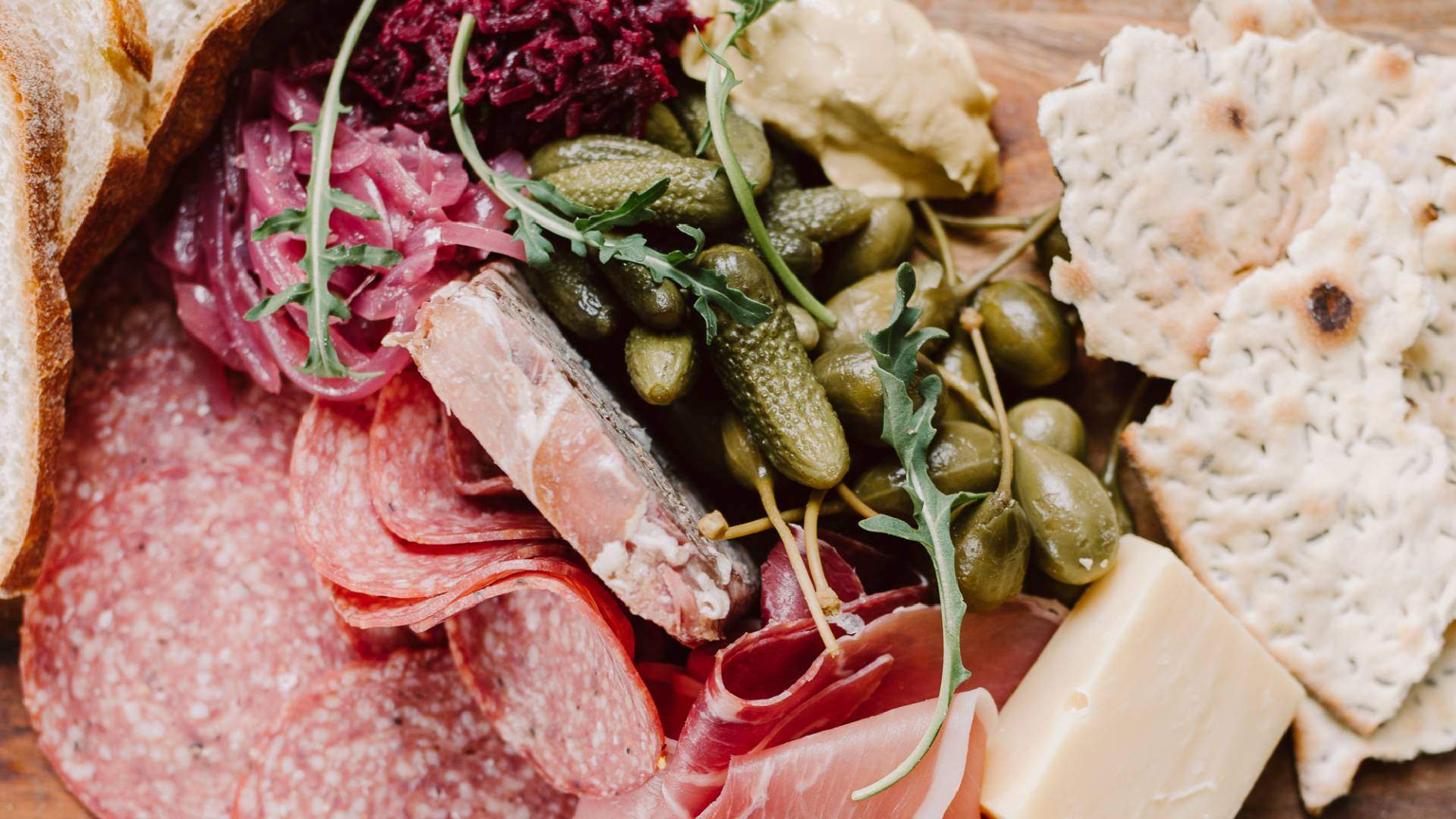 IT PAIRS WITH MORE THAN JUST OYSTERS
Rosé champagne comes alive with food. There's a common misconception that both champagne and rosé champagne should only be drunk at the beginning of a meal (with oysters or as an aperitif), but ask any sommelier or champagne lover and they will tell you that the vibrancy and delicate lines of acid are perfect for freshening the palate after foods like roasted pork, cured meats, or even after devouring a delicious burger. It makes the ideal brunch wine alongside fruit platters, which highlight the wine's natural fruit characters, and its minerality and acidity pairs well with a smoked salmon blini. Get creative and come up with a few unusual pairings at home.

THE POP PRESSURE IS INTENSE
The pressure in a bottle of rosé champagne (or any champagne for that matter) is equivalent to three times the pressure in your average car tyre (around 96psi) — which is why you should never take your hand off the cork when opening a bottle. This pressure is created through the process of fermentation within the bottle; when the yeast eats all the natural sugar in the grapes to produce alcohol, carbon dioxide is the by-product of this process and it gets trapped within the bottles of champagne. In rosé champagne the result is delicate pink bubbles that dance on your tongue.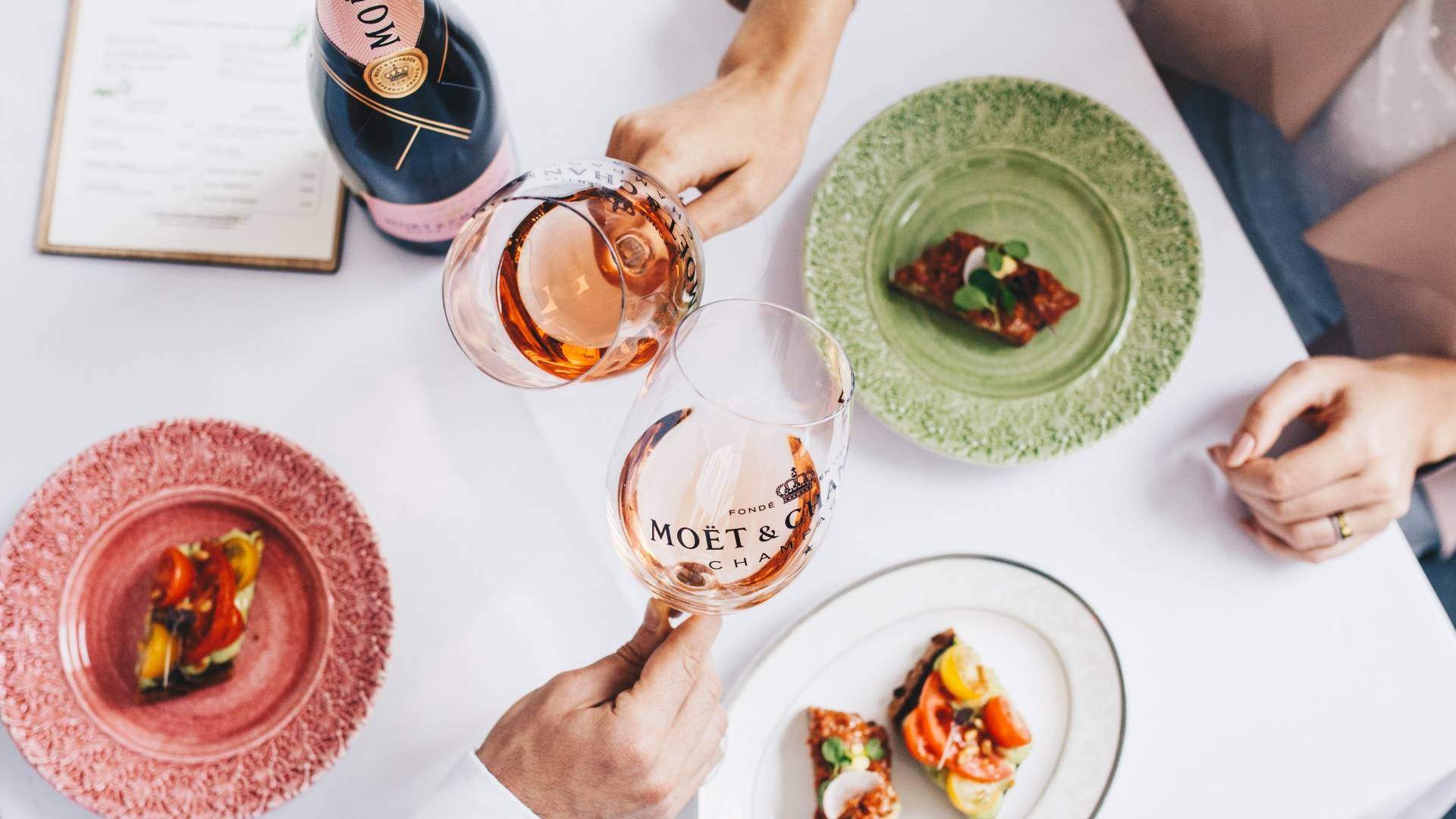 TWENTY PERCENT OF MOËT & CHANDON CHAMPAGNES ARE PINK
One in five bottles (or around 20 percent of champagne production) from Moët & Chandon House is rosé. It takes the crafting and production of the blend very seriously. Its focus on higher quality champagnes shines through in the wine, which shows various vinous characters in different vintages with each new release. The non-vintage (NV) styles are made to a 'house style' and are consistent from year to year.

IT'S (SURPRISINGLY) EXCEPTIONAL VALUE FOR MONEY
Truly. Hear us out. Only the most outstanding pinot noir grapes, harvested from the House's own highly rated premier crus and grands crus vineyards (read: highly rated in French classification terms), are made into the red wines to be blended into Moët & Chandon's Grand Vintage Rosé Champagne. So you're always guaranteed incomparable quality every time you pop a bottle open.

Moët & Chandon's Rosé Impérial is a fruity and elegant champagne with gooseberry, raspberry and wild strawberry notes. Find out more here.

Top image: Boudewijn Boer.