FOOD & DRINK
Seven Unexpected but Delicious Foods You Didn't Know You Could Match with Rose Champagne
Briny feta cheese, fatty pork dumplings and hearty lamb stew all pair well with pink champagne.
Seven Unexpected but Delicious Foods You Didn't Know You Could Match with Rose Champagne
Briny feta cheese, fatty pork dumplings and hearty lamb stew all pair well with pink champagne.
---
in partnership with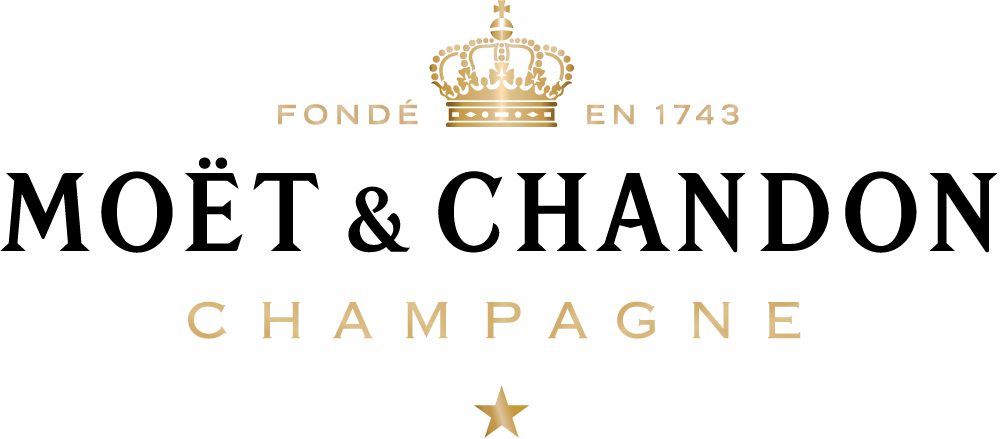 It's Friday night and you're in the mood to binge on pork dumplings, but before you reach for a cold beer or glass of wine to wash down those hot, juicy pockets of joy, consider cracking open a bottle of champagne. You may have noticed a rise in the number of pink champagnes in your local bottle shop, and that's because this bubbly booze is a surprisingly versatile drink, even with the most flavoursome dishes.
We've partnered with the pioneers of rosé champagne, Moët & Chandon, to bring you a list of unusual dishes to try the next time you're popping open a bottle of pink — from delicate wagyu beef carpaccio to simpler summer-ready salads. As rosé champagne is crafted from three of Champagne's grape varieties — pinot noir, chardonnay and meunier — it's one of the best quality rosé champagnes to purchase for your next dinner party. Take some inspiration and go wild with your own menu pairings — this French fizz complements many a feast.

WAGYU BEEF CARPACCIO WITH JUNIPER BERRIES
For an unlikely but heavenly marriage of texture and flavour, try wagyu beef carpaccio dressed with juniper berries. The red meat will give you that boisterous protein hit and the slightly sweet, slightly spiced addition of juniper berries is a fantastic complement to the pinot noir notes of rosé champagne. And, as raw meat rarely has pronounced tannins, this is the perfect meal for when you're craving red meat but don't want to spoil the wild strawberry and raspberry notes in a good bottle of bubbly.

BEETROOT RISOTTO WITH TALEGGIO CHEESE AND PINK PEPPERCORNS
This is one of those pairings that looks as good as it tastes — it's pink and purple with a glossy rich glow from the risotto. The subtle sweet character of the beetroot and the richness of the creamy Italian taleggio cheese are incredibly well-suited to a bottle of crisp rosé champagne as the vibrancy and the acid in the wine cuts through the creaminess. Plus, the addition of pink peppercorns gives the dish a gentle spice that can open up the flavours of any glass of wine. If it's true what they say — that anything with a little pink pigment is perfect for pink bubbly — then this dish is proof.

MOROCCAN LAMB STEW WITH ROAST SUMAC
Slow cooking meat, such as lamb, tends to mellow out the tannins in the meat, giving you really tender, slightly sweet meat that's very welcoming to the crisper style of rosé. Try Moroccan lamb stew with roasted sumac for a hearty dish that's an unlikely, yet delicious, match with rosé champagne. The lamb pairs with the dry notes of the wine, plus the gentle spice of the sumac brings out the aromatic elements of the rosé champagne. It's sure to create a whole new flavour experience that's an impressive flex for your next dinner party.

DIM SUM
As a rule, any kind of pastry is an excellent companion to champagne, but fatty and salty snacks like dumplings and spring rolls aren't well known companions for pink fizz. Introduce a light rosé champagne to your next dim sum feast of pork or prawn dumplings and it'll open your mind to a world of underrated matches for your new favourite bubbly. Salty-sweet pork and buttery prawns wrapped in pillowy dough couldn't ask for a better partner than a crisp glass of rosé champagne to give a sensation of freshening the palate.

KINGFISH CEVICHE WITH PINK GRAPEFRUIT
Seafood is a longtime friend of sparkling wine, and while champagne might go great with smoked salmon, rosé champagne is destined for top-end ceviche. The fattiness of kingfish ceviche with the fruity acidity of pink grapefruit makes for a party dish well matched to a robust rosé champagne, such as Moët & Chandon's Rosé Impérial, which has gooseberry, raspberry and wild strawberry notes. For a little kick, add a chilli dressing to really brighten the whole experience. Much like the rosé champagne itself, this pairing packs a big punch but always finishes with a fresh taste in your mouth.

MORETON BAY BUGS WITH GARLIC BUTTER
This is one of those dishes that is difficult to pair with wine, simply because it's so good on its own. With a buttery sweetness, Moreton Bay bugs need the strength and complexity of a wine big enough to really match it in richness without ruining the lobster-like flavour. Rosé champagne is that complementary partner. The creaminess of the garlic butter is mellowed by the acidity in the rosé, and the dry notes of the champagne go well with the soft-sweet juiciness of the bugs.

WATERMELON AND FETA SALAD
For a super-simple summer salad, we suggest marrying a subtly sweet watermelon to a briny feta cheese. Try building your salad at a picnic location to keep the flavours as fresh as possible, and remember to bring an ice bucket for the pink champagne. The fresh and healthy salad is an effortless match for a crisp glass of rosé champagne, as the wine's natural fruit characters, minerality and acidity pairs well with light fruit-based dishes.

Moët & Chandon's Rosé Impérial is a fruity and elegant champagne with gooseberry, raspberry and wild strawberry notes. Find out more here.
Top image: Oriental Teahouse. 
Published on February 28, 2020 by Chloe Collard