Slipstream Has Expanded Its Yeerongpilly Base with a 250-Person Brewpub and Big Beer Garden
The southside favourite is relaunching with 20 taps and a Californian-inspired food menu.
Since setting up shop on Brisbane's southside back in 2017, Slipstream Brewing Company has been brewing, pouring and selling craft beers, all thanks to a Yeerongpilly site that doubles as a bar and a cellar door. It's become one of the area's booze-slinging mainstays in the process, but now it's giving locals another reason to stop by, relaunching its Wilkie Street base with a new brewpub.
On Friday, February 19, Slipstream will open the doors to a 250-person space that features indoor and outdoor dining — including a big beer garden — plus 20 taps pouring its brews and a Californian-inspired food menu. The brewpub forms part of the company's revamp and expansion, with founders Deale and Elisa Stanley-Hunt ramping things up on both the production and hospitality side of the business after a $1.5 million investment from Mighty Craft.
Yes, that means that Slipstream can now make more beer — to serve at the brewpub, obviously, and to meet customer demand in general. At present, it's pumping out a new Celebration Ale, too, with the 8.5-percent double IPA designed to commemorate the occasion. And, onsite, you'll find other exclusive brews on tap, like its Banoffee Pie Pastry Stout which'll instantly make you start craving dessert.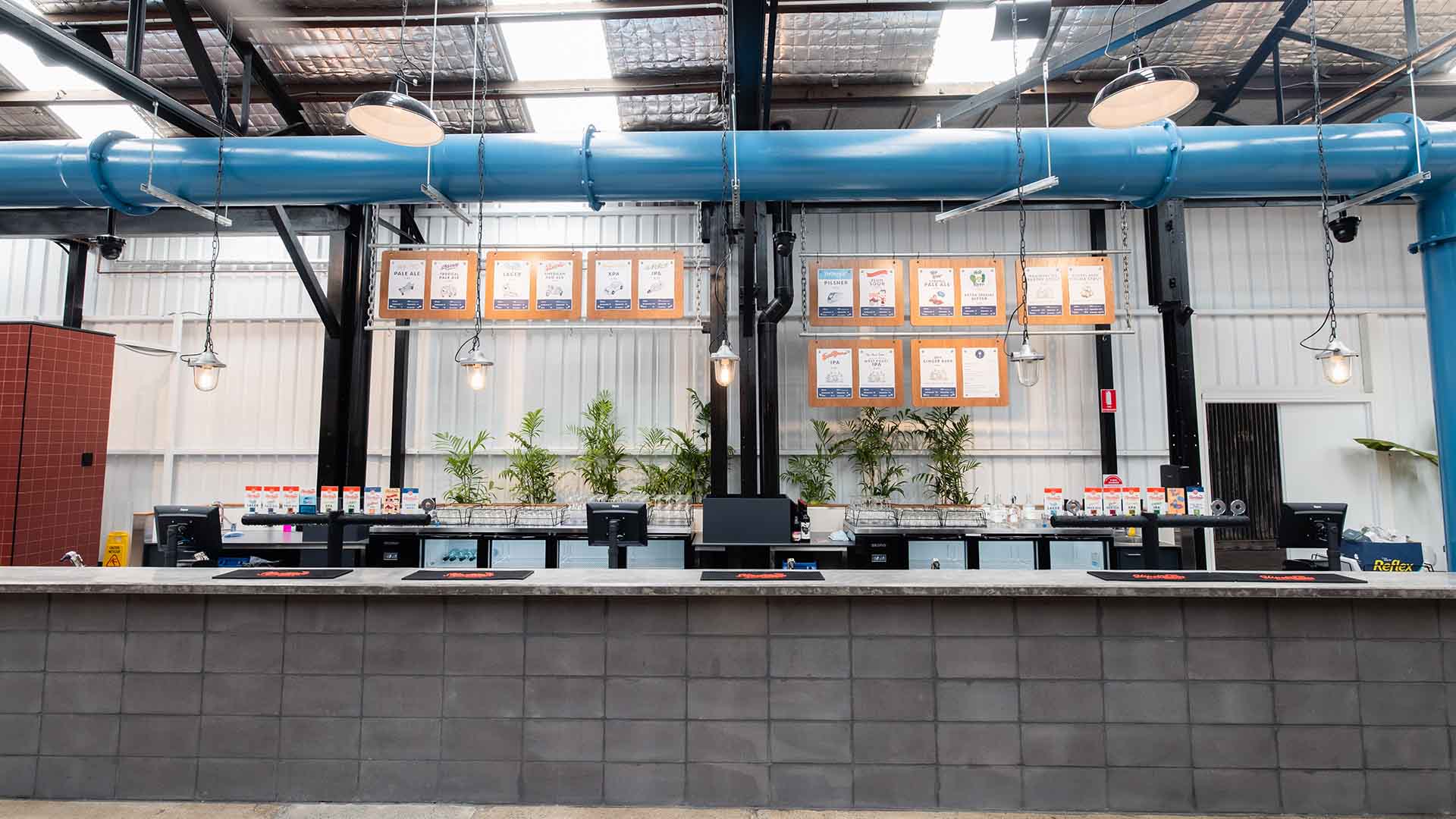 Visitors to Yeerongpilly can also expect to tuck into a range of light dishes overseen by chefs Adam Healey (BrewDog DogTap Brisbane) and Karma Garung (The Smoke BBQ), such as fish tacos with battered barramundi, southern-style fried chicken burgers and popcorn cauliflower with ranch dipping sauce. With an Italian pizza oven and a smoker taking pride of place in the kitchen, you can expect plenty of woodfired pizzas and slow-cooked meats as well.
Designed by creative studio Charlie & Rose, and featuring neutral tones and splashes of greenery, the brewpub takes inspiration from America's roadside diners — but you'll also see Slipstream's brewing equipment sitting at the back of the venue.
Down the track, the brewery plans to open up for tours, and host beer masterclasses, meet-the-brewer sessions, beer-matching dinners and other events.
Find Slipstream Brewing Company at t 94 Wilkie Street, Yeerongpilly from 11am–10pm Wednesday—Sunday.
Introducing Concrete Playground Trips
Book unique getaways and adventures dreamed up by our editors