FOOD & DRINK
Top-Notch Local Tipples in Trying Times: Two Queensland Companies Making Must-Sip Drinks in 2020
Meet the standout local drinks brands that were voted the state's favourites as part of the BWS Local Luvvas initiative.
in partnership with

When the clock struck midnight on December 31, 2019, this year began in a familiar fashion. All around Australia, beverages were raised in cheers to the next 12 months. But as we all know by now, 2020 hasn't delivered what anyone hoped for.
If there has been a silver lining to this tough year, however, it has been the renewed focus on supporting local businesses. As well as spending more time at home, shopping local, eating local and sipping local have all been on the agenda. And that has been essential for two Queensland drinks companies, Brisbane's Aether Brewing and Far North Queensland's Mt Uncle Distillery. They've been forging ahead and doing what they do best — and what their local fans love — even under the most trying of circumstances.
Queenslanders have certainly shown them both affection, with Aether and Mt Uncle picked as the Sunshine State's favourite tipples during the BWS Local Luvvas initiative. Aether's brews and Mt Uncle's Botanic Australis Gin will now receive an extra helping hand with getting both products stocked in more BWS stores. And we've spoken to the masterminds behind the two drops about their dream jobs, their love of making top-notch drinks and the importance of homegrown support.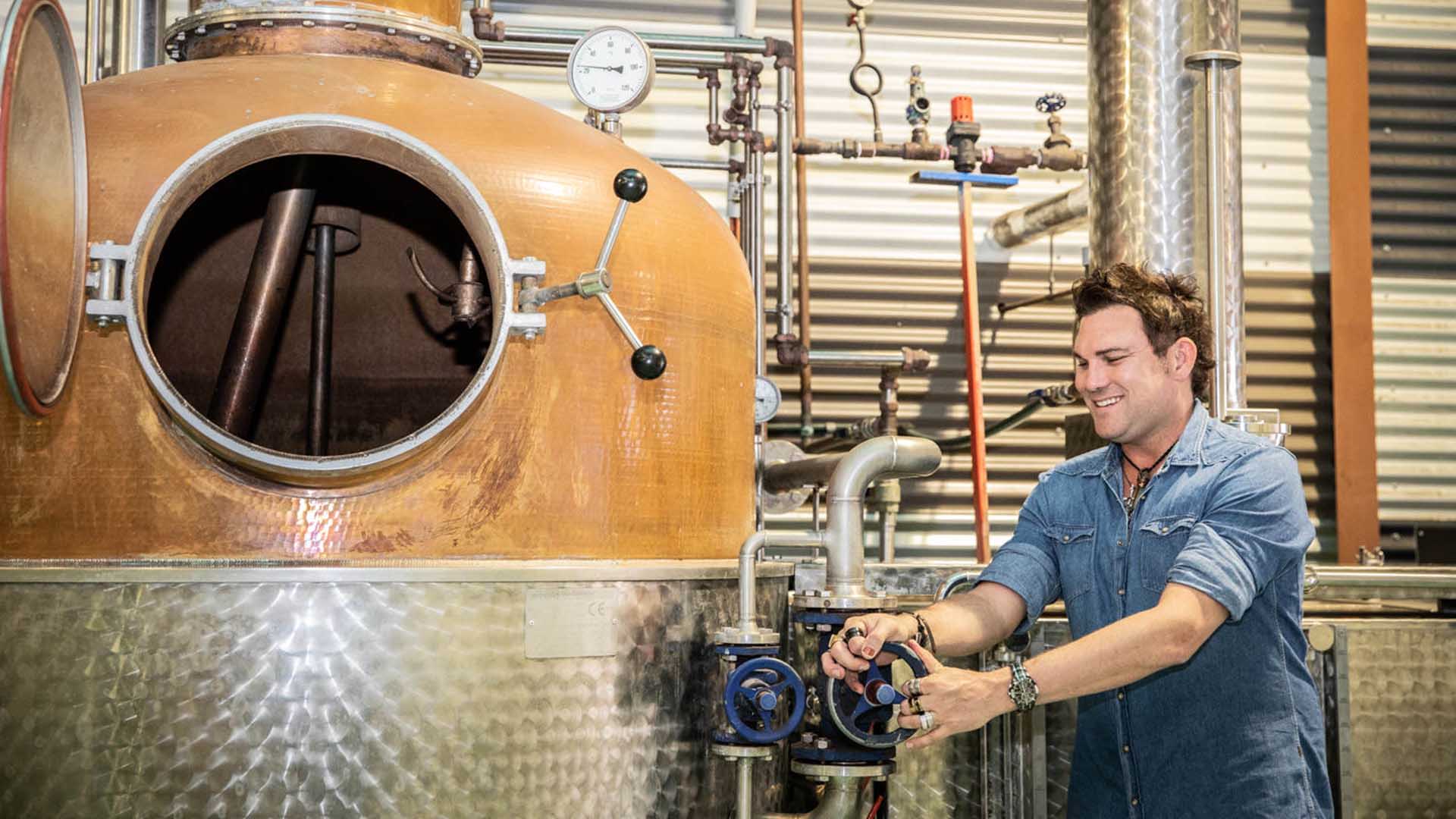 WHEN YOUR PASSION BECOMES YOUR JOB
With Mt Uncle Distillery based on a farm in the Atherton Tablelands, head distiller and director Mark Watkins doesn't just spend his days making the most of FNQ's sultry weather — he also makes drinks perfect for those tropical climes, too. Indeed, his love of the region's climate is one of the reasons he is doing what he does today. "Given the inability to grow grapes up here, I decided to put my wine science degree to use and make rum," he explains.
Watkins started his distilling journey before his studies, as a teenager. "Needless to say, I was popular with my mates," he notes. But when he dived into the botany side of his degree, he "fell in love with Australian native plants, and had the drive to pursue the production of the quintessential Australian gin" — which is where the concept of Botanic Australis began.
For Aether's Dave Ward, his move into brewing arose out of a completely different field — fly-in fly-out jobs building gas plants. Meeting and working alongside his now-former business partner, they both realised that "FIFO wasn't exactly the life we wanted to live forever, and the thought of owning a brewery really just fit with what we wanted," he advises. The fact that Ward already had a lifelong passion for brewing and beer helped, unsurprisingly.
Ward credits that affection for yeasty beverages, and for making them, to his father. "It is one of my earliest memories as a child, brewing with dad and his friends — the exploding bottles in the laundry, the dodgy stouts from extract and some pretty awful beer," he explains. "Those memories have stuck with me my whole life, and fuelled my love of brewing and great beer. I home-brewed on and off for most of my adult life, and eventually I found my life in a position where I was able to live my dream."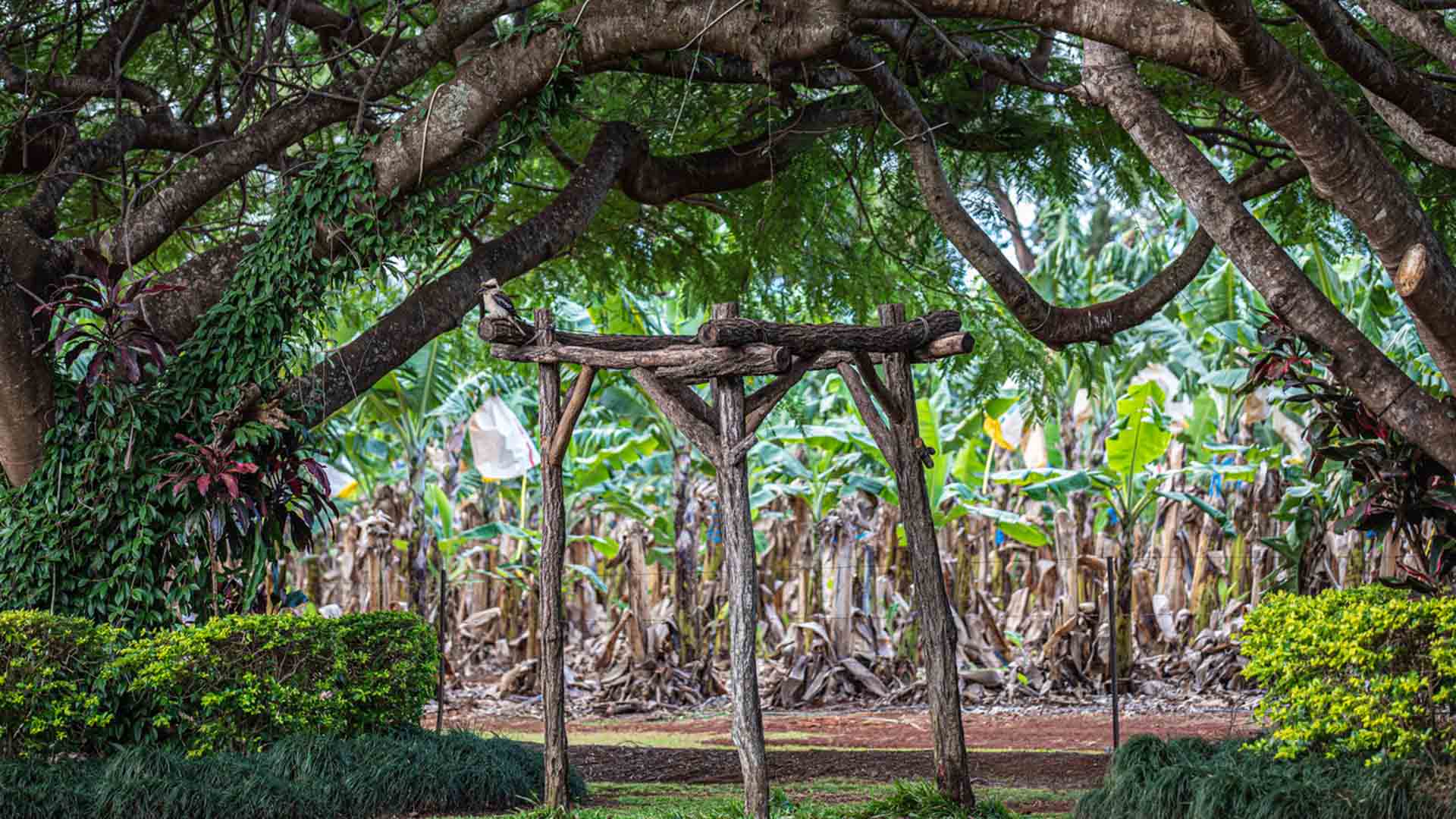 GETTING CREATIVE — AND LOCAL
Obviously, it takes more than just a fondness for a frothy beverage to make it in the drinks industry. As Ward advises, "brewing for me is an expression of creativity". He's now at the point where, when he's "on the brew floor or designing new beers, it comes naturally" — but he admits that getting to that point required hard work.
"The real challenge started when I started studying and I realised that I knew nothing about beer. The more I learnt, the more I wanted to know, and the more I realised that my lifetime wasn't going to be enough for me to learn everything I need to be the brewer I want to be," he says. Perhaps it shouldn't come as a surprise, then, that when asked to describe a great beer, Ward notes that it "isn't a style, or a flavour, or even a taste". Rather, he sees it as "the ability to make a beer for everyone".
At Mt Uncle, Watkins has a firm view of what makes a standout spirit, too. For him — like much of his approach to his work — it reflects his location. While it'd be hard not to love distilling gin in such scenic, relaxed and leafy surroundings, Watkins can't separate his tipples from his home base.
"A great spirit should reflect the environment that creates it," he tells us. In practical terms, that means that Mt Uncle sources or grows all of its ingredients locally. It's a great source of pride to the distillery, with everything in its products either stemming from around the distillery or from a stone's throw away.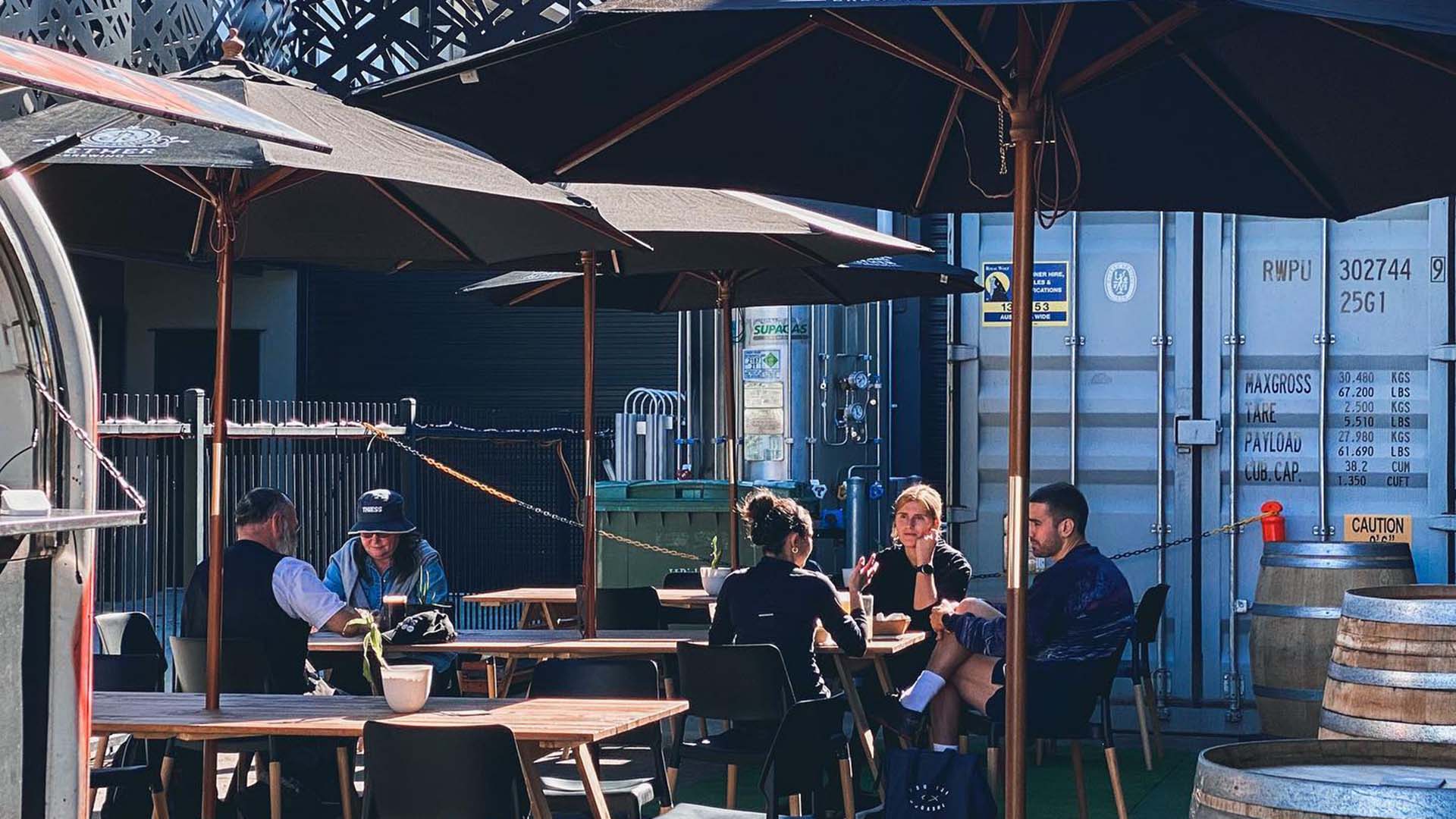 ADAPTING TO TOUGH TIMES WITH HOMEGROWN SUPPORT
In Mt Uncle's case, you could say that what goes around comes around — in a positive manner, of course. "We are a very small business and times recently have been quite trying," Watkins says, referring to this pandemic-afflicted year. "Local support is essential and a massive part of our business' DNA. If it wasn't for our local fan base we would not be here."
For Ward, the embrace of Brisbane's beer community has been just as pivotal. "Honestly, if it wasn't for the amazing support that locals gave — whether they are in our neighbourhood or we are stocked in theirs — we would more than likely have gone under when COVID-19 hit," he admits. "Over the past few years, we have seen a shift towards local; people want to know who makes their beer, food or products," Ward observes, "and the last 12 months have pushed this further into the spotlight".

To find these or other Queensland drinks as part of the BWS Local Luvva's initiative, head to your nearest BWS store.
Published on December 09, 2020 by Sarah Ward