TRAVEL & LEISURE
You Can Now Take a Scenic Stroll Along the Gold Coast's New 700-Metre-Long Seaway Promenade
It's the latest addition to The Spit at Southport.
If you've ever been to Sea World or to a music festival at Doug Jennings Park, then you've also been to The Spit. Regardless of whether you're a local or you've just spent a bit of time on the Gold Coast, you've likely walked, swam, surfed, picnicked or cooked up a barbecue at the Southport spot as well. The next time you visit, you can also add something new to your list: going for an extended wander. The waterside locale has just scored another addition, with the site now home to the new Seaway Promenade.
You'll find The Spit's latest feature stretched along the Gold Coast Seaway's south wall — and you won't be able to miss it given that it spans a hefty 700 metres in length. And yes, it's really just a new place to walk, but in quite the scenic surroundings.
Visitors can enjoy views southwards across the city and the GC's coastline, back west over to the hinterland and, when peering north, glimpses of South Stradbroke Island as well. Obviously, if you simply look at the ocean, there's plenty of blue water to stare at, too.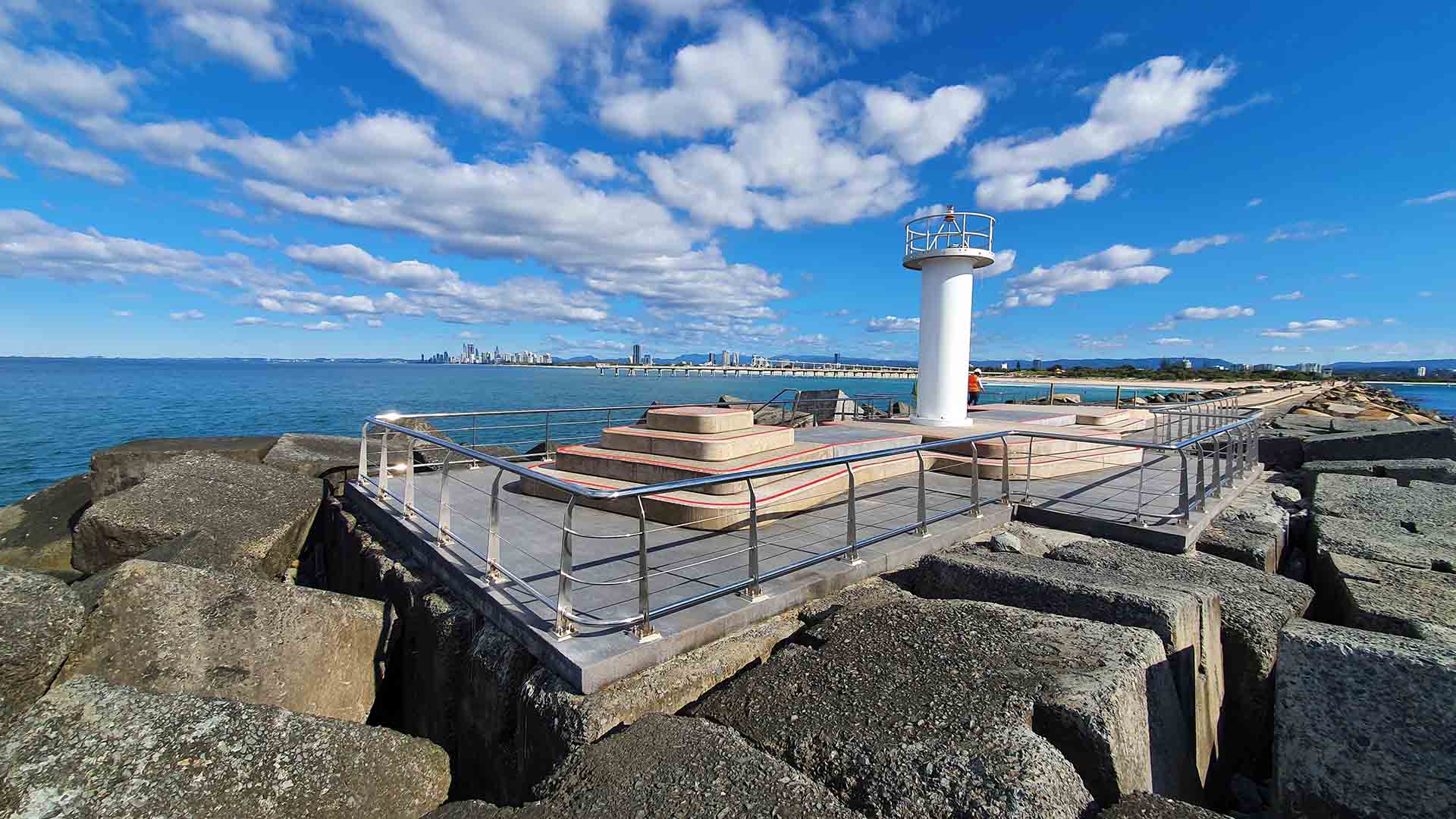 The Queensland Government has put towards $6.84 million towards the project, as part of funding shared with recent improvements to the Moondarewa Spit foreshore, as well as a new path between Sea World and Doug Jennings Park.
The works fall under the government's The Spit Master Plan, which also includes restoring 37 hectares of rainforest in the area — on the northern half of Federation Walk — and also improving Muriel Henchman Park and adding new facilities to Marine Stadium. Dating back to 2019, the plan will also see two new commercial sites pop up in the area, one of which will is set to feature a 52-berth marina.
Seaway Promenade at The Spit is now open at Southport on the Gold Coast. For further details about The Spit Master Plan, head to the Queensland Government website.
Published on June 10, 2021 by Sarah Ward