All the Indulgent Food and Drink Festivals You Can Look Forward to Around Brisbane in 2023
Add decadent desserts, plenty of beer, eating all the cheese and celebrating berries to your culinary plans for this year.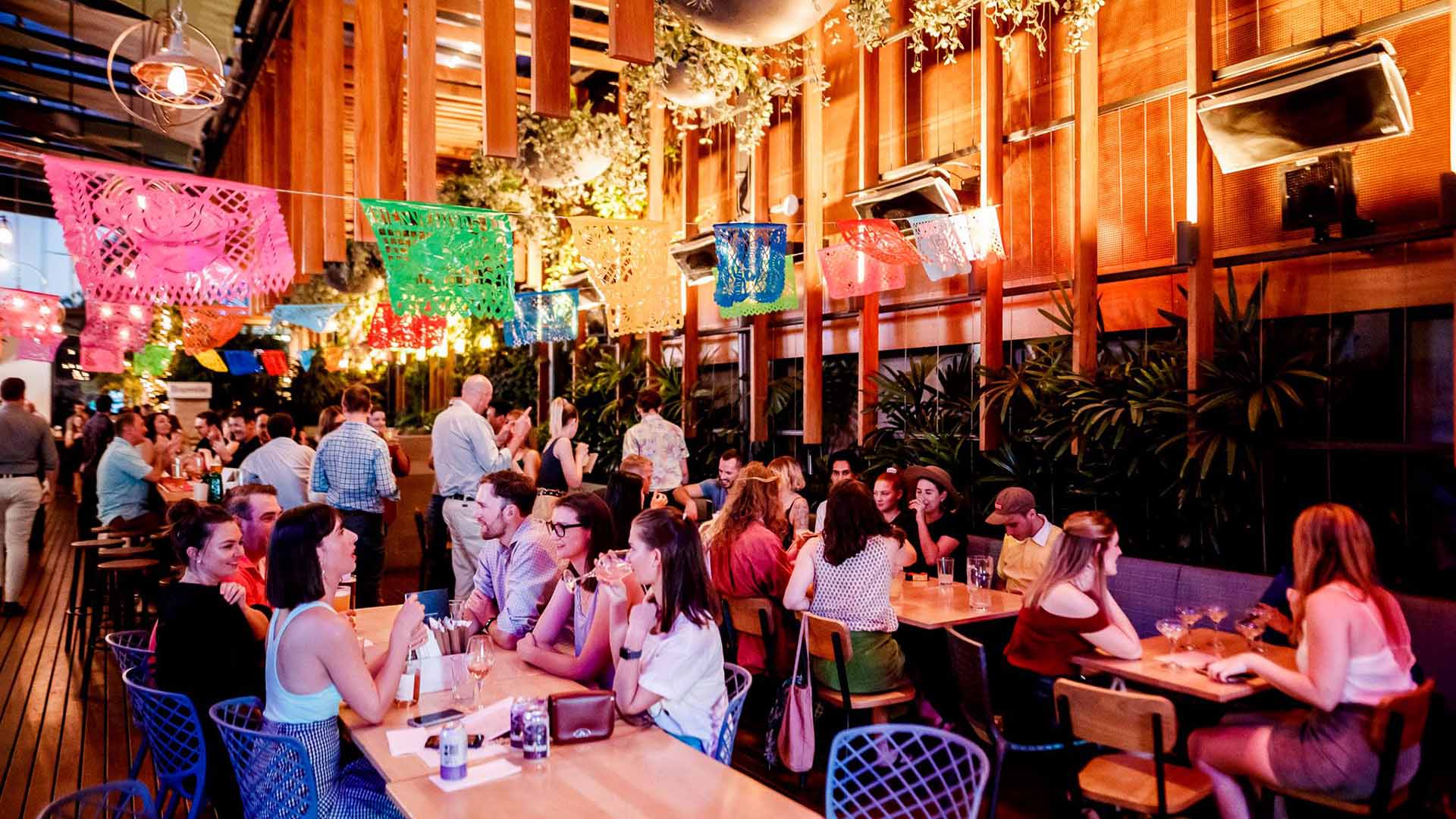 They say everything in moderation, but not this year. How can you keep things in check when Brisbane and its surrounding areas keep throwing food and drink festivals spanning everything from strawberries, oysters and Greek cuisine to beer and cheese?
You can't, and they're just some of the culinary- and booze-focused events to look forward across 2023. So, you may as well lean in and get amongst it. At these fests, you can have your cake (and your cider, seafood and tea) and eat or drink it, too.
Food & Drink

This indie beer festival is bringing its brews back to the chandelier-filled Fortitude Music Hall, with up to 90 brews on offer, plus DJ Ebony Boadu and DJ Sampology on the decks.

Food & Drink

A four-day beer festival is taking over the Osbourne Hotel with plenty of brews, music, air hockey and ping pong.

Food & Drink

Tuck into six courses of oysters, including with chardonnay, pancetta and caviar — and with Tabasco sauce.

Food & Drink

Spend a day on Brunswick Street sipping beers from Australia's best breweries.

Food & Drink

Sip tea in multiple varieties, taste new flavours and take a tea workshop — all in a CBD laneway.

Arts & Entertainment

Brisbane's citywide celebration of Asian culture returns with a stacked lineup of food, tunes and parties.

Food & Drink

Mark ten years of Green Beacon's brews in the appropriate manner: with beers, tunes, pint specials and giveaways.

Food & Drink

If it's a sweet treat, it'll be on offer at Brisbane's dedicated dessert festival.

Food & Drink

Stanthorpe is spending an entire day celebrating berries, with strawberry ice cream, berry food stalls and berry-themed dress ups.

Arts & Entertainment

Party on a rooftop while making lanterns, dancing to Asian pop and enjoying a tasty feast.

Food & Drink

Hone your palate for the amber liquid, with more than 250 beers and ciders available to taste.

Food & Drink

Get ready for loukoumades, souvlaki and haloumi in Musgrave Park.

Food & Drink

Prepare to sample all the food (and sip all the wine) at this weekend of food stalls, masterclasses and vino stations.

Food & Drink

This boozy festival is bringing 30 craft gin distillers from around the country to Fortitude Valley for three days of masterclasses and tastings.

Food & Drink

Brisbane's huge cheese festival is back for three dairy-fuelled days — over wine, beer, whisky, vodka and gin and sake, of course.

Food & Drink

The Great Australasian Beer Spectapular returns to Brisbane with 120 brews, panels, games and a silent disco.
Tap and select
Add to Home Screen
to access Concrete Playground easily next time.
x