Brisbane's Best Dog-Friendly Bars, Cafes and Restaurants
All of your friends — most importantly, those furry ones with four legs — are welcome at these friendly haunts.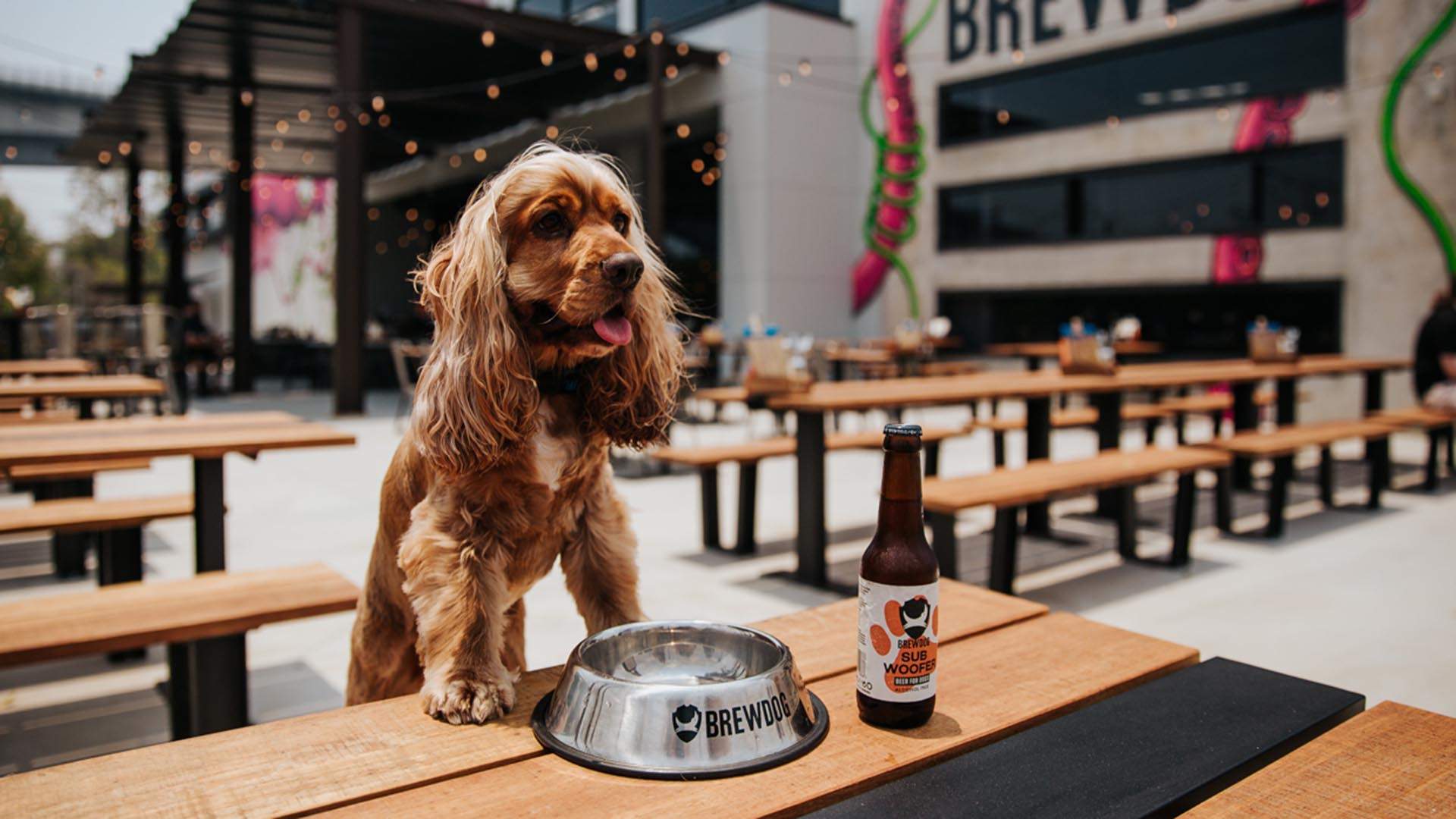 An afternoon spent in a big beer garden with your mates is most definitely an afternoon well spent. There will be laughs, possibly a few jugs or bottles emptied, some good food and (hopefully) a sliver of sunshine. But the most important thing is spending time with your buddies — all of your buddies. You wouldn't leave Dave at home would you? Or Sarah? Think how devastated they'd be if they found out you hadn't invited them.
Your best friend — aka human's best friend — would also get seriously hurt feelings if left at home, so the trick is to choose a venue where Rover is welcome, grab him a dish of water and sneak him a couple of chippies under the table.
The dog-friendly bars, cafes and restaurants in Brisbane are all happy to have furry guests as long — and some of them even have dedicated canine menus.
Recommended reads:
The Best Dog-Friendly Hotels in Australia
The Best Beer Gardens in Brisbane
The Best Rooftop Bars in Brisbane
Image: BrewDog DogTap Brisbane, Pandora Photography
Food & Drink

British pub grub and ales on tap with a focus on Australian and New Zealand wines to boot.

Food & Drink

With 12 cuts of prime Queensland beef and 400 varieties of rum, The Breakfast Creek Hotel still has the goods, even after 130 years.

Food & Drink

The eccentric charm of this record-store-turned-corner-cafe is helping restore Stones Corner to her former glory.

Food & Drink

You'll want to come for two key things: craft beer and finger-lickin' bar food.

Food & Drink

Kettle and Tin realises waffles are a superior and underrated option and will serve them any way they can.

Food & Drink

The small bar is a cosy, chilled, shabby-chic addition to Milton's wining 'n' dining Park Road precinct.

Food & Drink

There's no shortage of bars marrying craft beer with American eats, but few do it as well as Brewski.

Food & Drink

There's more to this Nundah dive bar than its retro furniture and chilled-out vibe.

Food & Drink

Open since 2019, the Scottish brewery's first Aussie outpost has arcade games, brunch fare and a bottle shop.

Food & Drink

Bands, beers and burgers. It doesn't get much better than that.

Food & Drink

This Valley favourite is welcoming Brisbanites back in after a $3.1-million makeover.

Food & Drink

Pair beers brewed on site with pizzas, burgers, build-your-own charcuterie boards and views of the Story Bridge.

Food & Drink

Sipping brews — and hosting beer yoga sessions — in the suburbs.

Food & Drink

Yeerongpilly's resident brewery and cellar door.

Food & Drink

A breezy corner cafe that plates up big flavours.

Food & Drink

The Gold Coast-based craft distillery has set up a dog-friendly bar and tasting room in Albion.

Food & Drink

Nosferatu has opened a dog-friendly gin distillery, bar and cafe in a leafy Bowen Hills warehouse.
Tap and select
Add to Home Screen
to access Concrete Playground easily next time.
x