The Fishmonger's Wife
Fish grilled, coated in panko bread crumbs, beer-battered or even gluten-free battered.
Mention The Fishmonger's Wife to an eastsider and you will be met with exclamations of approval and coos of appreciation. If you are fortunate enough to have this place as your local fish and chip shop then you will know it is a cut above the average when it comes to serving up this much-loved culinary duet.
The Fishmonger's Wife has won a spate of 'best fish and chip shop' awards on the state and national levels and it's no surprise. Where many local takeaway shops that share its area of specialisation may look, feel and taste largely the same, The Fishmonger's Wife strives to set itself apart.
It covers its bases; fish can be grilled, coated in panko bread crumbs or beer-battered (gluten-free batter is also available) and jasmine rice can be ordered in lieu of chips. Aside from these modifications, they do their basics well. The beer-battered fresh king snapper is very good – the batter crisp and not too heavy – and reasonably priced for what you get: $14.95 for a piece.
The takeaway menu boasts some atypically fancy fare, like the wild wattleseed cod (with coconut, fresh lime and roasted wattleseed crumb) and the Atlantic salmon patty burger served with dill yoghurt. Though, items like the rib fillet with garlic prawns and the chef's special Thai red coconut curry with fresh fish can only be ordered when eating in.
All this may have led you to believe that The Fishmonger's Wife is lacking in the no-frills, no-fuss spirit of a dinky-di fish and chip shop, but they are not above deep frying a Mars Bar. That said, it comes with a scoop of vanilla ice-cream, and if you want it you have to dine-in.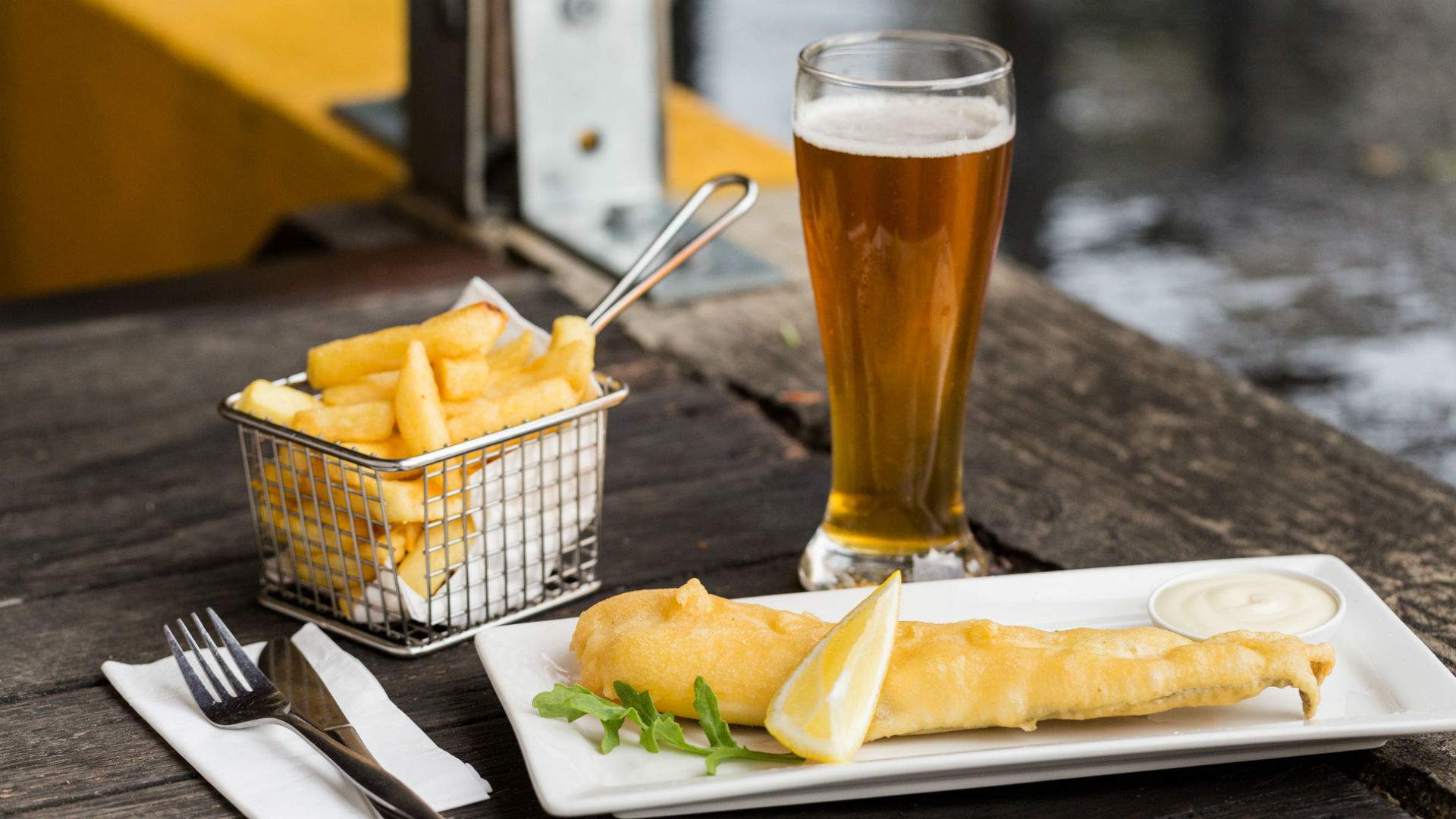 Updated: February 14, 2020.
Food & Drink

Friday, May 13 - Sunday, August 28

Customs House Brisbane

Travel & Leisure

Monday, January 10 - Tuesday, December 27

Brisbane City Botanic Gardens