Thousand Island Dressing
Pick up bright earrings, fun scarves and quirky bags at this colourful Paddington shop.
When you need a gift for that hard-to-buy-for friend. Or, when you want your look to make a bold statement. Or, when you love Vegemite so much you just want to wear it. Whatever the occasion, you need Thousand Island Dressing. 
Although this shop has been a much-loved fixture in the boutique shopping scene in Paddington for years, the constant is that the merchandise will always surprise you. 
Inside, you'll unearth a collection of eclectic, limited-edition and designer jewellery, scarves, bags, homewares and accessories in bright colours and tempting textures.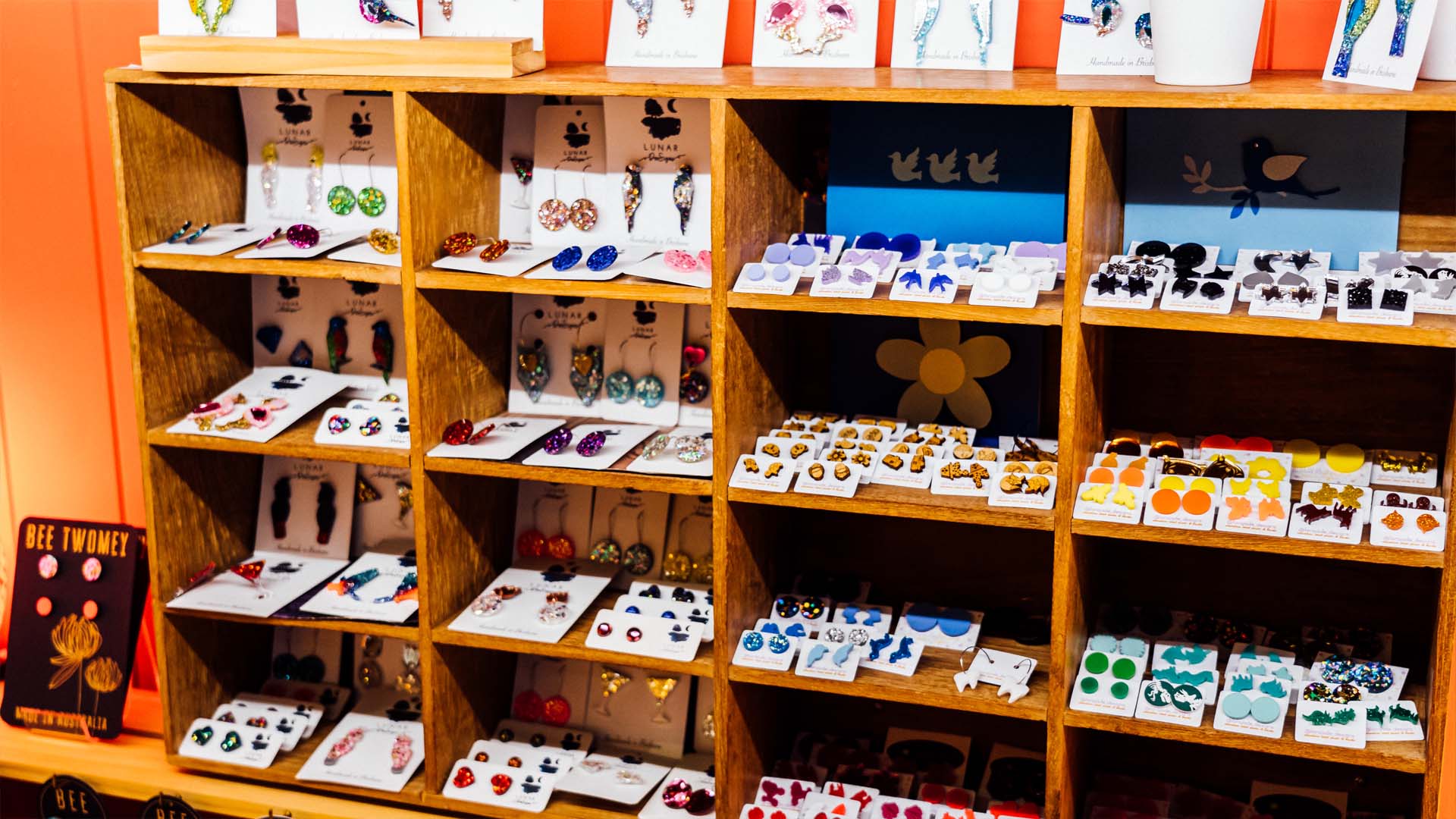 It stocks an ever-changing range of stylish jewellery from independent makers and artists: Busy Head Designs, Cheeky Little Monkey, PollyLaLu, Concrete Jellyfis, and many more. It's jewellery that makes a statement and is worth getting excited about. 
Show some Queensland pride with Debra Hood brooches of iconic Queenslander houses or upgrade your earrings with pop culture icons. Lean into childhood nostalgia with your very own Very Hungry Caterpillars. For all things Australiana, it has wearable treasures featuring magpies, Tim Tams and tiny tinnies. 
Or, you can stand out at your next event with tasseled, glittery or sequined jewellery feature pieces. Why settle for the ordinary, when you can wear something unique?
Image: Kiel Wode