TRAVEL & LEISURE
An Adventure-Packed Date Itinerary If You And Your Partner Aren't Big On Romantic Dinners
Take your romance to new heights and make your next date non-basic.
in partnership with

Is it just us or has the concept of romantic dinner dates gotten a little stale? When did dating get pigeonholed to just romantic dinners anyway? While we're all for enjoying a good meal, when it comes to scheduling your next date, we recommend opting for something a bit more adventurous instead. Brisbane is brimming with plenty of options to get your heart racing and take your relationship to the next level. Whether it's your first date or your 31st, inject a little excitement into your next outing with your special someone. We've taken care of the heavy lifting with this adventure-packed itinerary, in partnership with Adrenaline. You and your lover can thank us later.

START YOUR DAY WITH A SUNRISE HIKE
There's no better way to start a full day with your bae than watching the sunrise with the cityscape in the background. Kick the date off nice and early with a hike up Mount Coot-tha. Just a short drive from the CBD, Mount Coot-tha is home to some of the most scenic hiking trails in Brisbane. Our favourite is the Summit Track, which will take you all the way up to the observation deck. The view alone makes for a great reward after sweating it out on the hilly terrain below. Time it perfectly and you'll bear witness to a killer sunrise as the city wakes up.

REFUEL WITH BRUNCH ON JAMES STREET
All that exercise is sure to get your appetite up, or at least have you in desperate need of a caffeine hit. Make your way to James Street, where the people-watching is equally as impressive as the dining and shopping. Head to Lobby Bar, on the ground floor of The Calile Hotel — easily one of the most celebrated (and photogenic) hotels our city has — for a breakfast that's as delicious as it is aesthetically pleasing. Here, plush interiors are rivalled only by the menu — think fresh seasonal fruit platters, granola, and house-made crepes served with your choice of Nutella, strawberry compote, or salted caramel.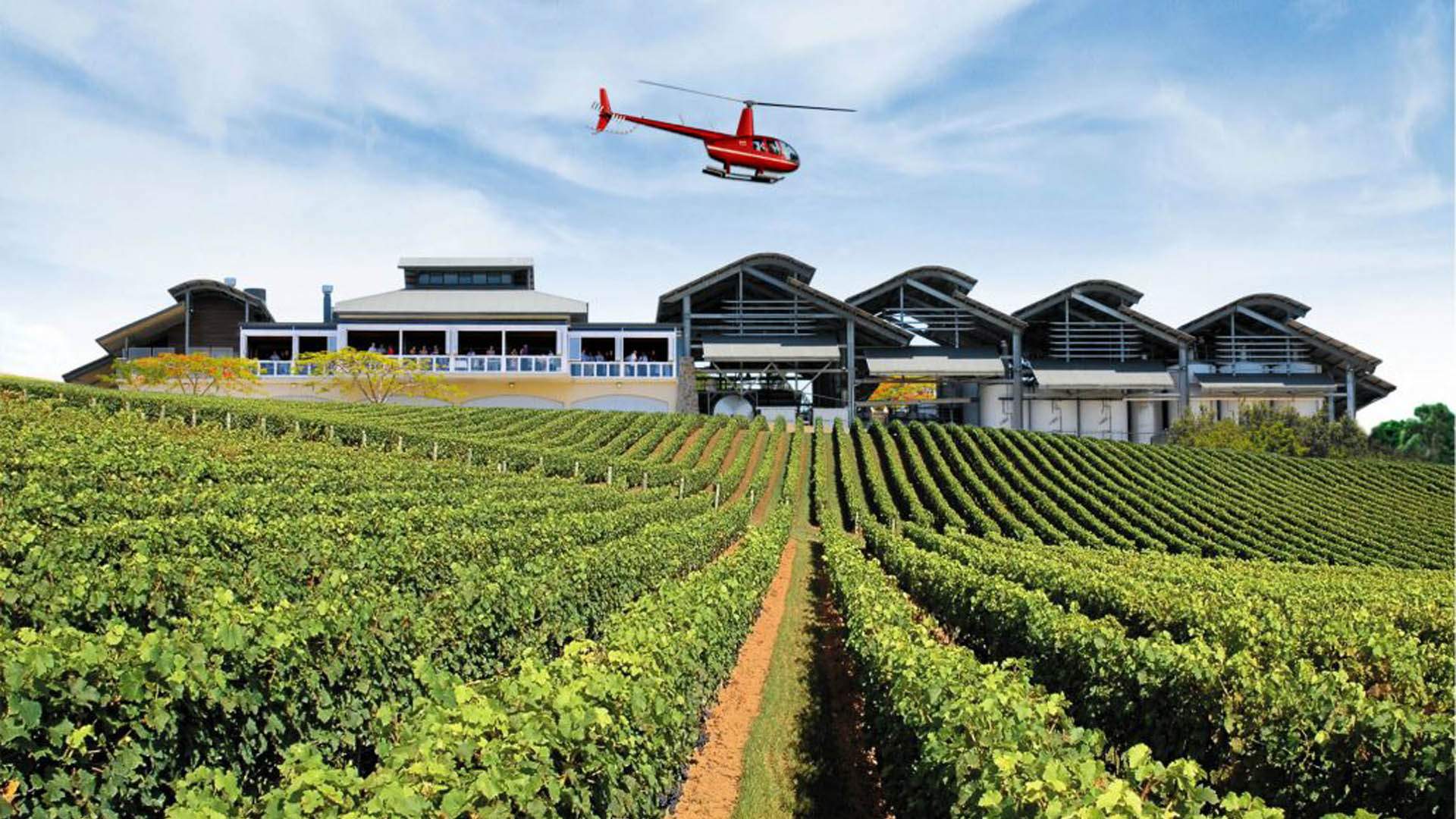 TAKE A SCENIC HELICOPTER FLIGHT TO A WINERY
How does the thought of arriving at a winery in your own personal helicopter sound? Bougie, right? Take your romance — and your lunch plans — to new heights with a scenic helicopter flight to Sirromet Winery. As you depart from Archerfield Airport, travelling at a deceivingly steady 270 kilometres-per-hour, take in the incredible views of Brisbane, Moreton Bay, Mount Cotton and even the Gold Coast in the distance. It sure makes for one scenic flight. Once you arrive at Sirromet, you'll have 90 minutes to spend as you please. You can opt to dine at one of the two on-site restaurants or enjoy a leisurely wine tasting, where you'll expand your knowledge as you sample the award-winning Granite Belt wines — try the 2019 Tempo Verita Montepulciano. Or, you could do a full winery tour. The choice is yours, but these are an additional cost, so make sure you make a reservation before you take off.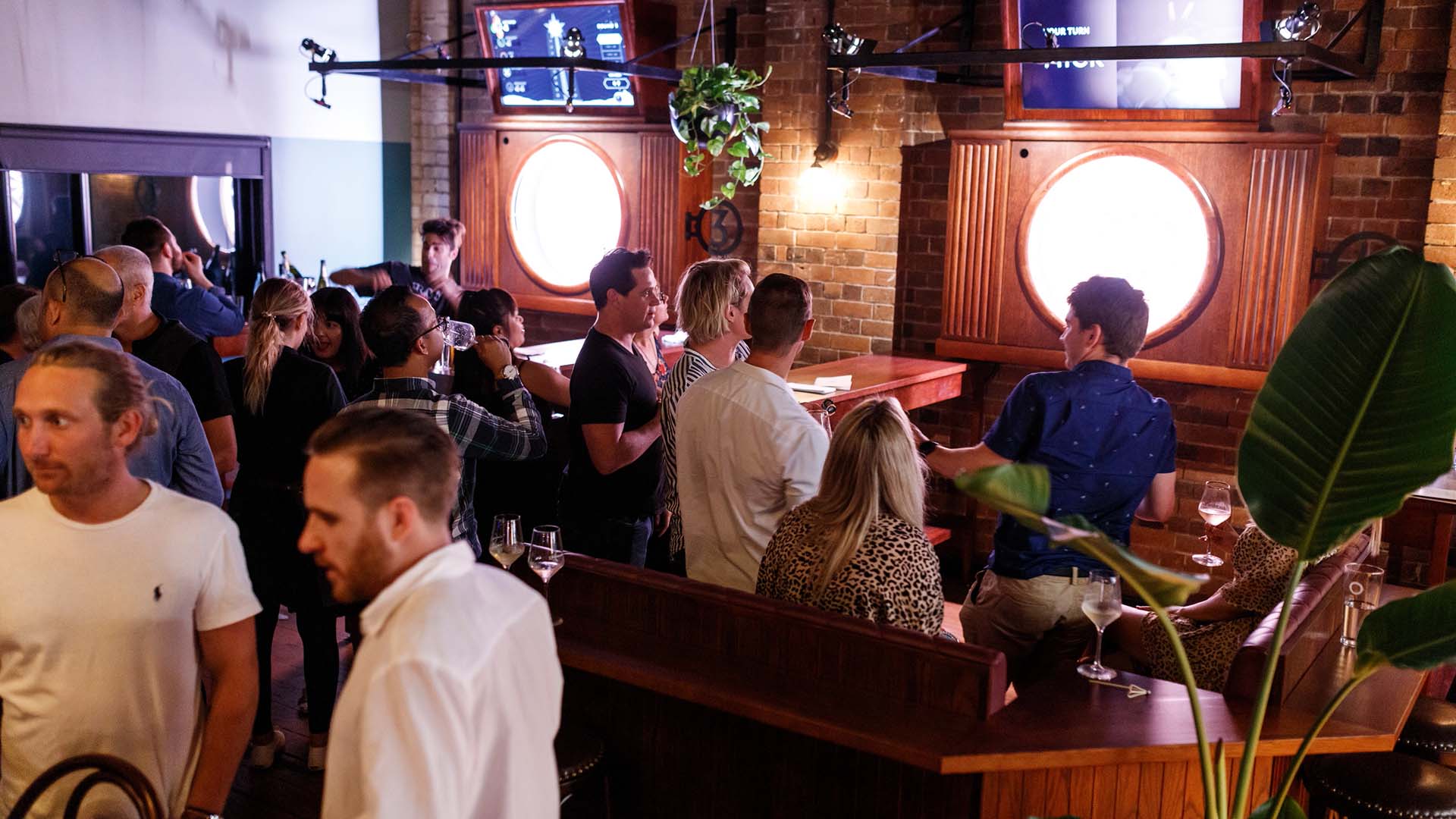 GET COMPETITIVE WITH A ROUND OF DARTS
There's nothing wrong with adding a little healthy competition to your date. And what better way to really get to know your partner than with a friendly game of darts? At Oche, it's not about the game, it's about the experience. But this is no ordinary darts board you'd find in your local pub. Oche is a high-tech alternative that takes the simple game to the next level. Rustic yet luxe interiors — we're talking dark wood panelling, red leather bench seats, and 14 cosy booths to take your pick from — really add to the vibe. Once you've been assigned a booth, it's game on. The best part? Since it's all electronic, you don't have to keep track of your score, which also means less opportunity for cheating. And should you need a little extra energy to hit the bullseye, there's an extensive food and drinks menu on offer.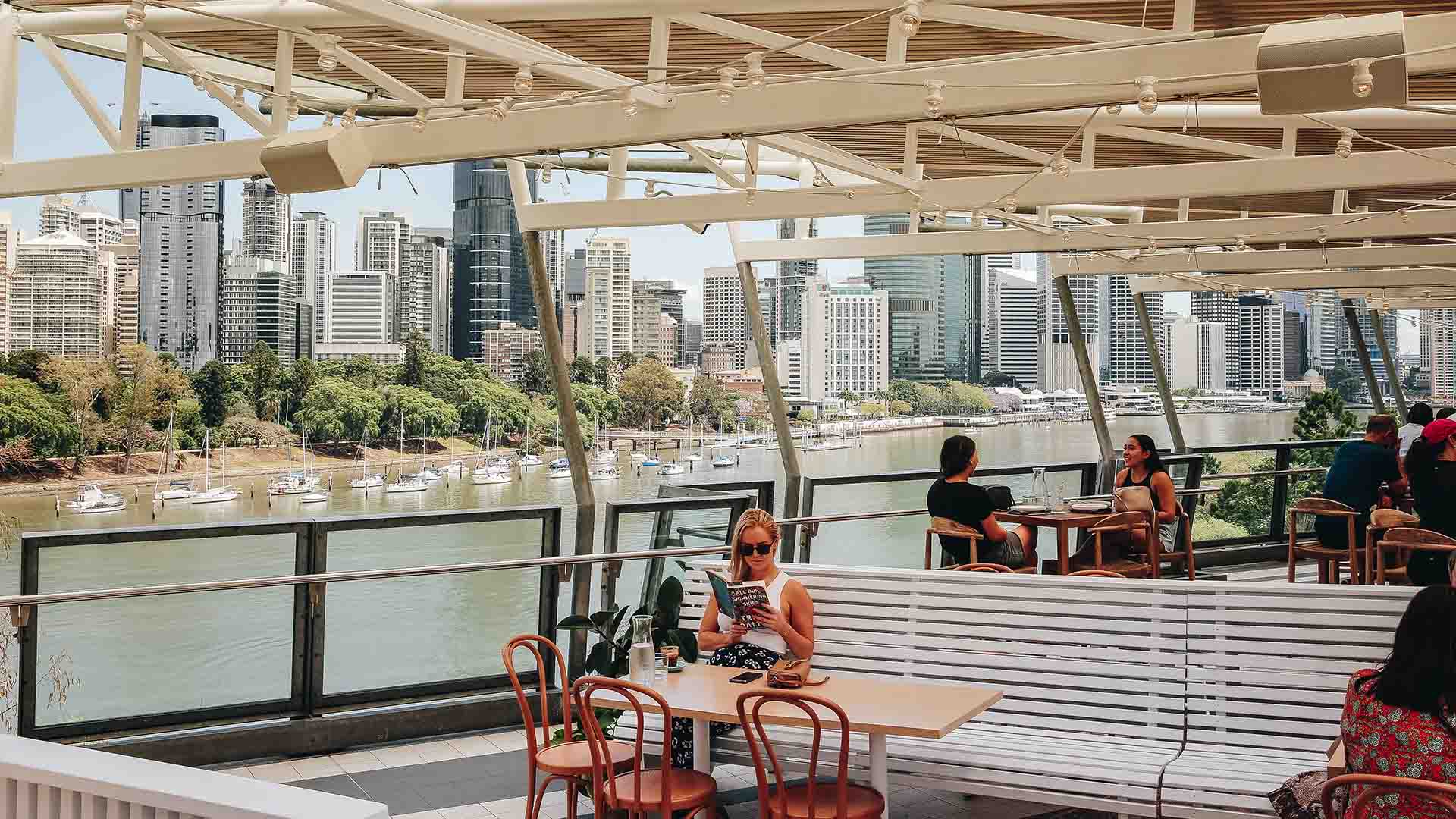 FINISH YOUR DAY WITH SUNSET DRINKS
We're spoiled for choice when it comes to new bar and restaurant openings here in sunny Brisbane. And the latest to arrive on the scene certainly doesn't disappoint. Perched on the legendary Kangaroo Point cliffs, Joey's is the perfect spot to unwind from your action-packed adventure date with a cocktail in hand — there are five spritzes, three margaritas and a bunch of other cocktails to choose between. Be transported to Palm Springs with the charming decor, while you take in the unparalleled 180-degree view of the city skyline. Feeling peckish? Take your pick from woodfired pizzas, prawn sandwiches, or mezze boards perfect for sharing.

To explore all of the Adrenaline experiences available in Brisbane and beyond, head over here.
Top image: Oche
Published on November 10, 2020 by Tamille Head