TRAVEL & LEISURE
Epic Things to Do This Weekend That Don't Involve Going to the Pub
Swap schooners for sea kayaking in the harbour or abseiling down a waterfall.
in partnership with

The local pub might be somewhere you feel at ease, but that doesn't mean you shouldn't seek out adventures further afield once in a while. If you're up for some incredible experiences that don't involve a pint glass, Adrenaline offers an almost endless array of activities that'll ensure you feel on top of the world the following day — something a night at the pub cannot guarantee. Ranging from scenic kayak trips to whale watching cruises and private windsurfing lessons, these unforgettable activities are the ultimate way to liven up your year.


SPOT MAJESTIC SEA CREATURES ON A CRUISE
Mooloolaba's stunning coastal community is already a must-visit destination for beach lovers, but it's even more impressive during whale watching season. Running from June to November, this fascinating three-hour cruise puts you within reach of several extraordinary whale species as they navigate the east coast and head towards warmer waters. The imposing humpback whales are the main attraction, but you might also catch a glimpse of minke whales, dolphins and turtles. The cruise keeps its distance from the marine life on show, but these inquisitive animals regularly come in for a closer look by breaching the waves and causing a stir with their tail flukes.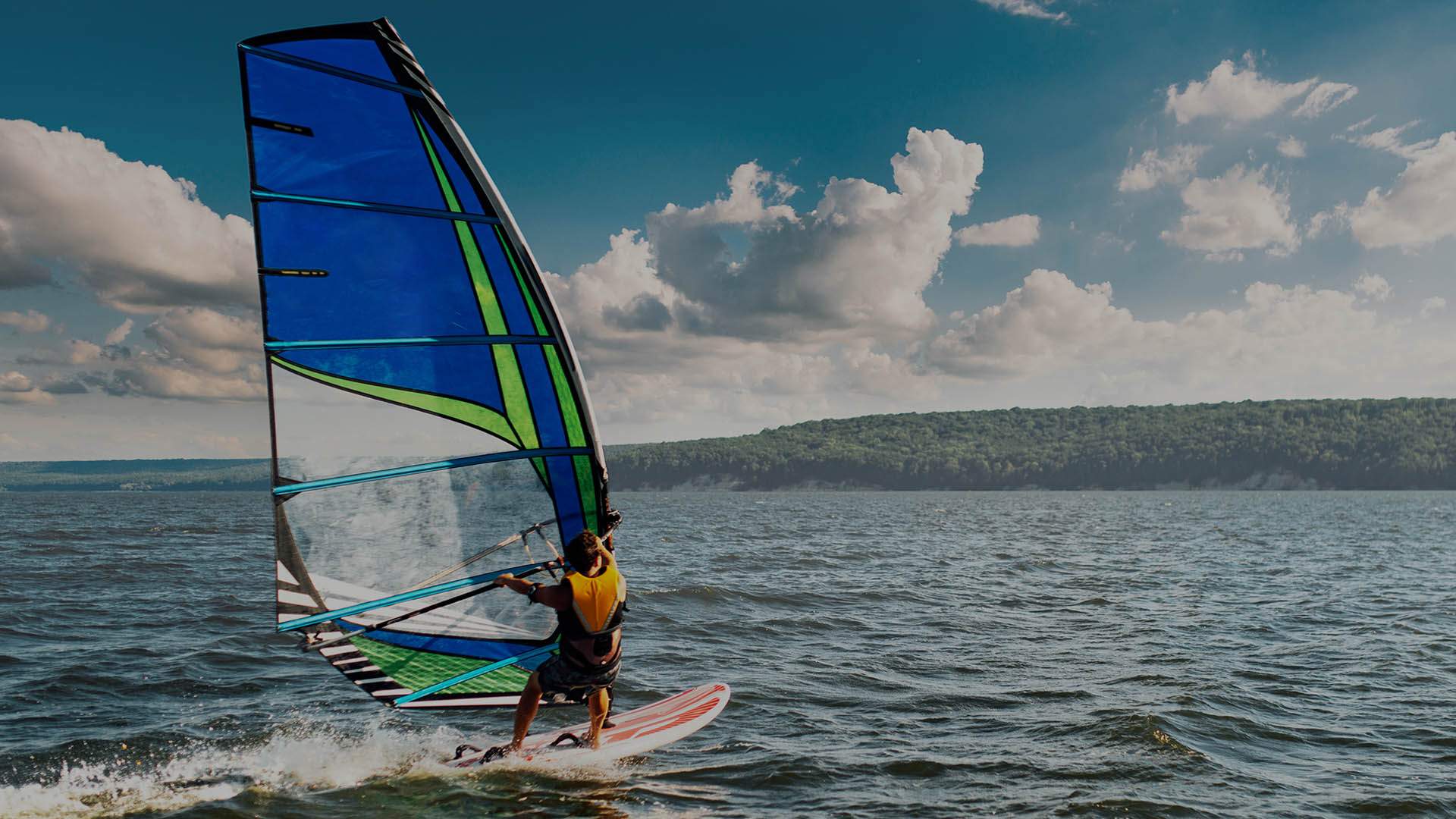 FEEL THE WIND THROUGH YOUR HAIR
Shorncliffe is one of Brisbane's top coastal suburbs, featuring a pristine foreshore, laid-back vibes and a host of charming cafe spots. It's also known as a top-notch windsurfing location, with the waterfront dotted with sailboarders skittering across the waves throughout the day. This two-hour private windsurfing lesson is perfect for both beginners and more experienced folk, as you receive one-on-one instructions tailored to your precise skillset. You'll be supplied with everything you need, including a helmet with built-in communications so your accredited trainer can improve your talents on the fly.


LEVEL UP YOUR BARBECUE HOSTING GAME
You might be looking to get away from the pub, but that doesn't mean you have to forget about beer altogether. This light-hearted cooking class gives your barbecuing skills a much-needed touchup, while also teaching you the ins and outs of pairing premium craft beer with classic barbecue dishes. Led by two knowledgeable grillmasters, this class will see you reproduce a multi-course feast, including barbecued half-shell scallops, jerk beer can chicken, and Cape Grim scotch fillet with feta and basil. After completing this class, you might actually be the backyard barbie master you always thought you were.


STRETCH YOUR MENTAL MUSCLES AT AN ESCAPE ROOM
With six challenging themed rooms to solve, this Brisbane escape room presents a simple solution to the ever-present riddle of what to do on the weekend. You and three of your most deductive pals will get dressed in some Sherlock-esque detective outfits and spend the next hour deciphering clues and figuring out how to escape the space. Each room has its own mystery to solve ranging from conspiracies against the Queensland Government to dead jockeys at Eagle Farm Racecourse. That all sounds very dramatic, but it's part of the fun as these immersive whodunits.


KAYAK ALONG BRISBANE RIVER AT SUNSET
Brisbane's skyline is a special sight once the sun begins to set and golden hour washes over the buildings. This evening kayak tour offers you a scenic vantage point on the Brisbane River and the chance to soak up the city's renowned landmarks with an extra element of adventure. For over 90 minutes, you'll make your way from the West End Riverside Drive Pontoon and under the vibrant Victoria Bridge, all under the guidance of a qualified instructor. As daylight fades away, landmarks further down the river like the Maritime Museum and the Brisbane Wheel will look even more impressive as they light up against the night sky.


SOAR OVER SURFERS PARADISE IN A HOT AIR BALLOON
You'll likely have to give the pub a miss if you want to attend this sunrise hot air ballooning experience, but it'll be well worth the sacrifice once you're peacefully floating above Surfers Paradise. Enjoy the crisp morning air as you drift across a network of waterways with views stretching all the way to the hinterland. The tour includes complimentary pick-up service from Broadbeach, Surfers Paradise or Main Beach. Once you arrive at the launch site, you'll also help get the balloon ready for your 30-minute flight.

Choose adventure over your dusty old local. Visit the Adrenaline website and pick an incredible experience that you won't be able to stop talking about.
Images: Adrenaline
Published on July 31, 2020 by Hudson Brown